American actress Emma Kenney has made a name for herself playing the despicable character of Debbie Gallagher on Showtime series, Shameless. Having grown up on our screens, the once child actress officially became an adult in 2017 and the future couldn't look more promising.
Speaking about her adulthood, Kenney's 18th birthday was a Shameless affair. Her castmates who treated her to dinner and sang "Happy Birthday" to her at their table read. The celebration was a joint one with another Shameless star Emmy Rossum who turned 31 on September 12. From the Instagram pictures, it was indeed a fun day.
Emma Kenney Bio
Emma Rose Kenney was born on September 14, 1999, in Manhattan, New York to attorney Gillian and sports writer Kevin Kenney who raised her in Scotch Plains, New Jersey. She has a brother. Kenney grew up with a strong affinity for acting. At the age of 5, she began taking improv classes with her best friend Ciera Gill. As with most child actors, Kenney started with commercials including one she did for Scholastic Books. She also had voiceover gigs.
When she was 8 years old, in 2007, her current manager discovered her. The following year in 2008, she made her debut in a short film titled Lyre Liar and later the same year appeared in Bittersweet.
In 2009, Kenney made her directorial debut with "The New Girl In Town." The short film made it to the final at the 2009 New Jersey International Festival. Her 2009 gigs included short films; A (Not So) Civil Union, and Three Little Puppets, as well as Television films Green Apples, and Day Camp.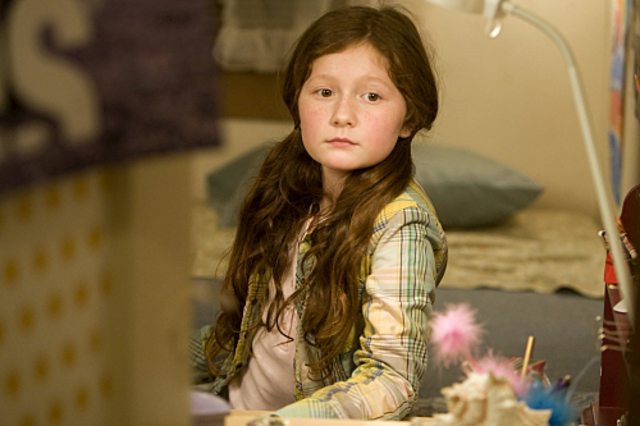 Kenney played the role of Aylesh Rohan in the Season 2 Episode 7 of Boardwalk Empire in 2011. Also in 2011, she landed the role of Debbie Gallagher, the daughter of William H. Macy's character, Frank Gallagher, in Showtime's Shameless which would go on to become her breakout role.
Kenney's character has been described as the worst character on the show which is said to feature the most dysfunctional family on TV, that is the Gallaghers.
Read Also: Alexandra Krosney Bio, Facts, Dating, Boyfriend, Career, Net Worth
But don't feel bad for Kenney, she's proud of her character… Sometime in April 2017, she posted on Instagram a photo of herself lying on a sidewalk that read; "Debbie Gallagher is the worst character on Shameless." As of 2017, Shameless has aired for 7 seasons and counting.
Kenney's ability to convincingly portray Deb has opened the doors to other roles. She got the voice the animated character Marigold girl in 2013's Epic. In September 2017, it was announced that Kenney will play the series regular role of Harris Healy, the daughter of Darlene and David Connor in ABC's reboot of Roseanne which is slated to start airing in early 2018.
Emma Kenney Net Worth
Emma Kenney is another good example of how acting can propel you to fortune real quick. In 2012, TMZ reported that Kenney was paid $12,000 per episode during the first season of Shameless which had 12 episodes, meaning that she received approximately $144,000 for season 1.
For season 2, her paycheck received a 4% raise making it almost $12, 500 per episode bringing her total paycheck for season 2 approximately $150,000. She also got another 4% hike for season 3. Considering she has been on the show for 7 seasons and counting, Emma is smiling all the way to the bank and adding other roles? My! It must be good to be Emma. Her net worth is estimated to fall between $300,000 – $500,000. However, her numbers are sure to rise with future lucrative gigs.
Read Also: Eden Sher Bio, Facts, Tattoo, Dating, Boyfriend, Height, Net Worth, Measurements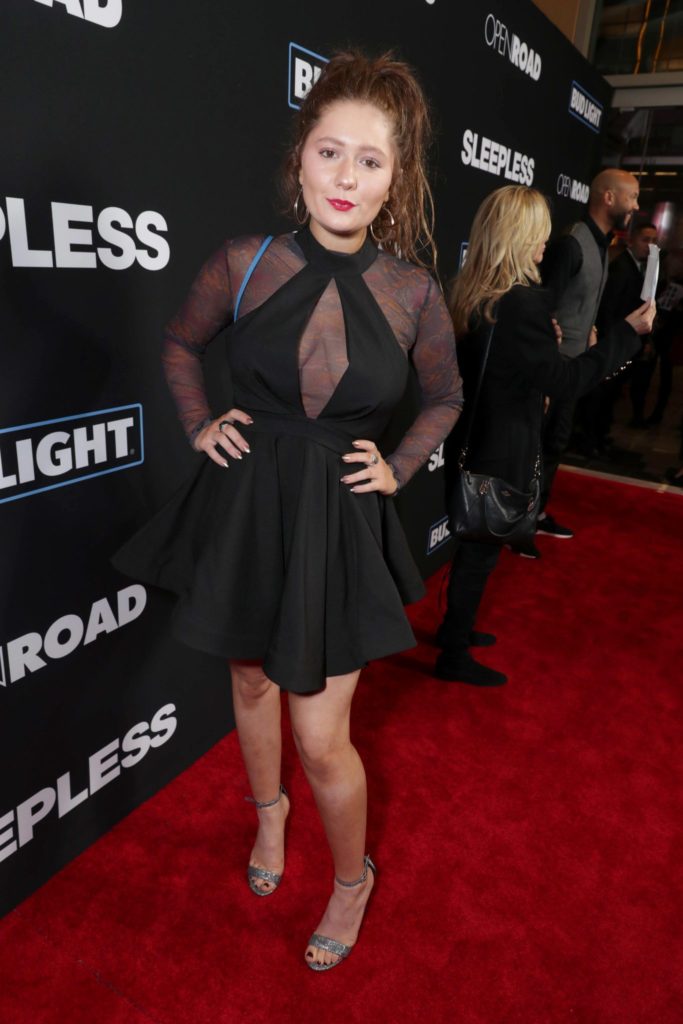 Emma Kenney Boyfriend
As of this writing, it appears Emma is single. From our research, she hasn't been linked to anyone yet. But hey, it's only a matter of time… Interestingly, she does have a great taste in men. In a 2014 interview with Vulture, she revealed she has a crush on Teen Wolf's Dylan O'Brien, Harry Styles and Divergent and Carrie actor Ansel Elgort.
Read Also: Poppy Drayton Facts, Bio, Height, Body Measurements, Dating, Boyfriend 
Some of her words in the interview reads;
"…I still have to watch Teen Wolf. Everybody's recommending it. I haven't even had a chance to watch the first episode. But Dylan O'Brien, I mean … I loooovvve Dylan O'Brien. He's so hot…I've stalked him on Google; I Google photos of him when I'm bored. And he's perfect. I'm also obsessed with Ansel Elgort, oh my God."
Emma Kenney Height: 5 feet 3 inches (1.6 m)
Body Measurements: 32-25-34 inch