Lee Najjar is the sugar daddy of RHOA Kim Zolciak, the American television personality and entrepreneur. He is a Puerto Rican real estate mogul and reality TV star best known as "Big Poppa."
Kim and Lee were the centers of attraction during the 1st and 2nd seasons of the reality TV show Real Housewives of Atlanta (RHOA) as Lee showered his girlfriend Kim with expensive gifts, including a car and a townhouse. However, their relationship turned out to be short-lived. After Lee proposed to Kim with the promise that he was about to divorce his wife, the reality star found out that he lied about the divorce, and that was what led to their separation.
Summary of Lee Najjar's Biography
Full Name:

 Lee Najjar

Nickname:

 Big Poppa

Gender:

 Male

Ethnicity:

 Latino

Nationality:

 Puerto-Rican

Sexual Orientation:

 Straight

Religion:

 Christian

Marital Status:

 Married

Lee Najjar's Husband (Wife):

 Kimberley Najjar

Lee Najjar's Children:

 Two

Lee Najjar's Net Worth:

 $50 million

Famous For:

 Being the ex-sugar daddy of Kim Zolciak

Twitter:

 @LeeNajjar
Lee Najjar is of Puerto Rican Origin
Big Poppa comes from Puerto Rico, and that is about all the available information on background. Important details like his date of birth, his parents' and siblings' identities, and his academic journey have never earned a mention in the public arena.
Reportedly, the Puerto Rican lived most of his early life in his home country before moving to Atlanta in the United States for better life opportunities. He has remained a resident of Atlanta to date.
What Happened Between Lee Najjar and Kim Zolciak?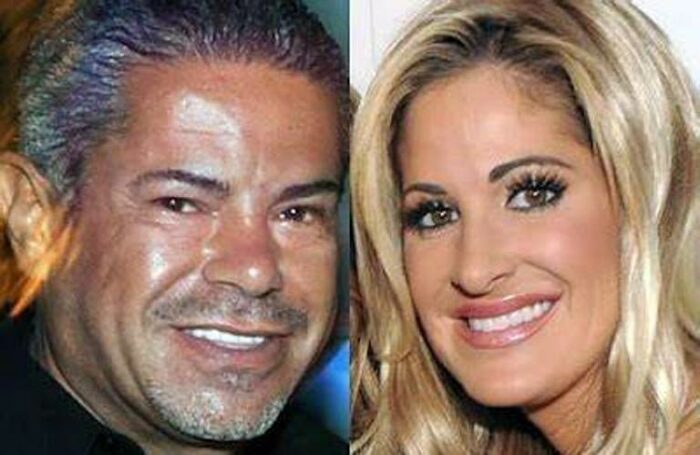 Lee Najjar and Kim Zolciak broke up their relationship. Throughout seasons one and two of the Real Housewives of Atlanta television series, Lee was portrayed as the boyfriend of one of its stars, Kim Zolciak. In fact, the Puerto Rican businessman appeared on the show's second season to present his girlfriend with lavish gifts, including an exotic white Range Rover and the townhouse where she resides.
Kim was made to believe that Lee was going to marry her. In fact, he once popped the big question to her and got a positive answer. Prior to his marriage proposal, Lee told Kim that he and his wife were going to be divorced, and she believed him.
However, it turned out that the expected divorce never happened; thus, Kim had to break up with Big Poppa. Afterward, Kim wasted no time in moving on with her life. She soon started a dalliance with famous NFL player Kroy Biermann, and they have since tied the knot.
Is Big Poppa still Married?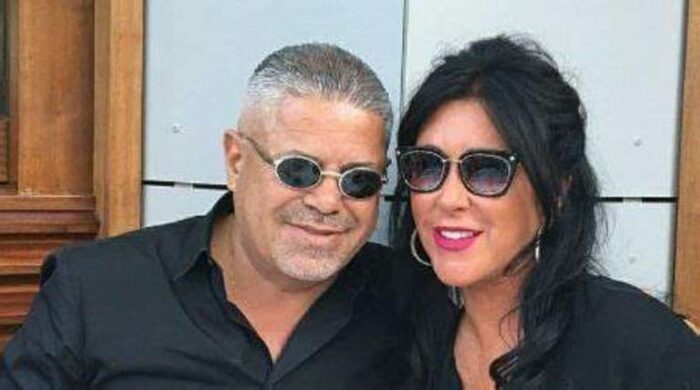 As earlier mentioned, Big Poppa keeps the details of his family life away from the public, but it is common knowledge that he is a married man. The real estate businessman and reality TV star is married to a lady who goes by the name Kimberly Najjar. Surprisingly, his legally wedded wife has the same name as his girlfriend, Kim Zolciak.
The details of Lee Najjar and Kimberly's union are not known, but it is glaring that the couple's relationship has endured for decades. This can be deduced from the ages of their children, who are all adults and forging their own paths in life.
There was a time it was rumored that Kimberly and Lee were heading for the divorce court, but the real estate business mogul's social media handle reveals that they are still together.
Lee Najjar is a Father of Two
Lee Najjar's marriage to Kimberly produced two children – a boy and a girl. The couple's son is Jeremy Najjar, who is a businessman; he owns and runs the West Hollywood-based amusement and recreation establishment called Smash Entertainment INC. Jeremy is the firm's Chief Executive Officer.
His daughter is Katelin Najjar, who is a socialite and blogger. Lee's daughter is on Instagram with 10.8k+ followers.
What does Big Poppa do for a Living?
Lee Najjar is a big name in the real estate sector and is also a reality TV star.
He has Huge Investments in Real Estate
All of Big Poppa's business portfolio is buried in real estate. In fact, he was already exploring the property industry in his home country, Puerto Rico, before he moved to the United States in search of greener pastures.
After he landed on Atlanta soil, Lee went on to build an empire in real estate that is worth millions of dollars. The multi-millionaire is still active in the business to date.
He has appeared in Two Reality TV Shows
In 2009, Big Poppa appeared on the popular reality TV show Teen Crib alongside his family. While on the show, the Najjars put their lavish lifestyle on display. They gave viewers a glorified tour of their Atlanta mansion, which revealed a lot about their lifestyle.
It was through the live tour that fans got to know that Lee Najjar and his wife use a king-sized bed with a canopy; under the canopy, the couple have a couple of televisions installed for their pleasure.
The house tour also revealed that Big Poppa gifted his daughter with a white Range Rover, exactly the same type he gave his girlfriend. The abode features a personal room for the real estate mogul, which he calls a "gentleman's pub."
Other ostentatious amenities in Lee's dwelling include an in-house salon, music studio, and home theater. We cannot forget to mention the lavish outdoor living room space, complete with a Hibachi stovetop.
The second reality TV show that Lee Najjar graced was the Real Housewives of Atlanta series. He appeared on the show's second season as Kim Zolciak's sugar daddy, whom he calls "Big Poppa."
How Much is Lee Najjar's Net Worth?
The most recent estimation of Big Poppa's net worth pegged it at $50 million. The Puerto Rican real estate mogul made the lion's share of his wallet from his numerous investments in the property business.
The fact that Lee is a man of affluence is evident in the lavish lifestyle he lives with his family. One of his abodes in Buckhead, Georgia, is worth a whopping $25 million, while there is another Atlanta mansion that costs around $13.8 million.
His Atlanta mansion is a 33,000-square-foot feet abode sporting nine bedrooms, seven kitchens, and 17 bathrooms. There is also a private spa, a recording studio, and an Olympic-sized swimming pool.
Lee was Arrested for Failure to Maintain One of his Properties
A short while after Kim Zolciak ended things with Lee Najjar, Lee was arrested by the Atlanta authorities; this incident happened on a Saturday, the 7th of July 2012.
Reportedly, Lee failed to make an appearance in court after he allegedly failed to maintain a stormwater system located at one of the properties he owns. The arrest landed him behind bars, and he was later made to pay a fine of $75,000 for his failure to maintain the said property.