Jesse James has a net worth of $50 million as of 2023, earned from his business ventures, reality TV, publishing, movie roles, and more.
The renowned American bike man has explored multiple income sources and keeps expanding his horizons as the days roll by. He has a unique touch that has made his merchandise attractive to both celebrities and people from all walks of life, and it comes as no surprise that he is thriving in all his endeavors.
What Is Jesse James' Net Worth?
Jesse James' net worth is $50 million as of 2023. The details of his monthly and annual salary are not captured but considering the huge amount of his bank balance, one would not be far from the truth to say that they are quite substantial.
The renowned bike man earned his fortune from diverse sources as listed below.
Jesse James' Early Career with West Coast Choppers
Jesse James started building his fortune in 1992 when he launched his bike customization empire called West Coast Choppers. Though it took off as a small operation, West Coast Choppers grew to become a thriving concern attracting attention from A-list celebs and bike enthusiasts all over the globe.
James became distinguished in the bike world thanks to his innovative designs and meticulousness. His unique style and craftsmanship earned the entrepreneur a loyal customer base that went on to cement his reputation as one of the leading bike builders on a global scale. As demand for James' custom creations grew, his wealth also improved.
Merchandising Ventures and Clothing Lines
Being a shrewd businessman, James capitalized on his unprecedented growth in the bike business to wade into various merchandising ventures. Popular among them is his apparel line which includes branded T-shirts, hats, hoodies, accessories, and other collectibles.
With the level of popularity and fan base he has previously garnered, it came as no surprise that his products fly off the shelves with the speed of lighting.
His Reality TV Shows 
Jesse James has a unique charisma and captivating personality that caught the attention of TV producers who went on to feature him in several popular shows. On the sets of the shows he graced, Jesse employed his skillful craftsmanship and unique storytelling to captivate the audience which made him a household name in no time.
Appearing on TV shows made Jesse realize the potential in show biz, leading the biker to launch his shows, including "Monster Garage". On the set of the show which had its run from 2002 to 2006, James functioned as head fabricator cum host. Alongside his team members, they transformed regular vehicles into extraordinary machines
He also created "Jesse James is a Dead Man," and more. With these shows, he was able to broaden his horizons and earn significant financial rewards.
James' Fast-Food Restaurants
Jesse James has never been the type that shies away from exploring new business opportunities. The renowned bike man soon ventured into the hospitality industry by launching several fast-food restaurants. His eateries catered to the people's appetite for hearty meals and bold flavors, setting them apart from the normal kind of restaurants.
One of his restaurants is called, Cisco Burger launched in 2006 and he was the co-owner of Austin Speed Shop – a partnership that lasted till 2013.
Jesse James' Film Career
Venturing into the world of movies, Jesse James recorded his big screen debut on the set of the action-comedy entitled, America's Most Wanted. He also appeared in other films including The Fate of the Furious, Jesse James Meets Frankenstein's Daughter, and more.
He is into Forearms and Publishing
As a published, Jesse James is credited as the man behind the publishing of Garage" magazine which is another money spinner for the American bikeman.
Jesse James Firearms Unlimited is an arms and ammunition company owned and managed by James himself. The company is reportedly thriving and is listed as another feather in his cap.
He is into Real Estate Investments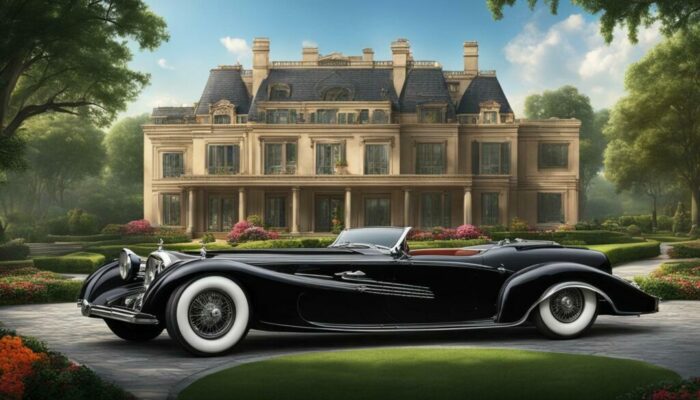 Jesse invests in real estate. In 2010, he spent almost $2 million on purchasing a property in Austin, Texas. The property is said to be a lavish mansion with all the latest basic amenities including a spacious six-car garage. The American businessman owns a second abode in Sunset Beach, California. Though the home is said to be quite picturesque, its worth is not known.