Conrad Hughes Hilton is the younger brother of Paris Hilton, an American actress, TV personality, businesswoman, and reality TV star. Born on the 3rd of March 1994, Conrad is 29 years old in 2023, and he is a businessman and heir to the Hilton family legacy.
Conrad grew up in the lap of luxury and had been making red carpet-appearances alongside his family members since he was a child. He has had a lot of run-ins with the authorities, which made his name hit the airwaves several times.
Summary of Conrad Hughes Hilton's Biography
Full Name: Conrad Hughes Hilton
Gender: Male
Date of Birth: 3rd of March 1994
Conrad Hughes Hilton's Age: 29 years old
Ethnicity: White
Nationality: American
Zodiac Sign: Pisces
Sexual Orientation: Straight
Religion: Christianity
Marital Status: Single
Conrad Hughes Hilton's Parents: Richard Howard Hilton and Kathy Hilton
Siblings: Three
Famous For: Being the brother of Paris Hilton
Conrad Hughes Hilton's Instagram: @conradhilton
How Old is Conrad Hughes Hilton in 2023?
Hughes Hilton is 29 years old as of 2023; he was born on the 3rd of March 1994 in New York in the United States. It goes without saying that Conrad is an American by nationality, though his ethnic background is listed as White.
Despite being a member of one of the most famous families in the United States, Conrad has managed to keep a low profile for years. However, it is common knowledge that he was a student at the University of Southern California, but he dropped out in pursuit of entrepreneurship.
Who are Conrad Hughes Hilton's Parents?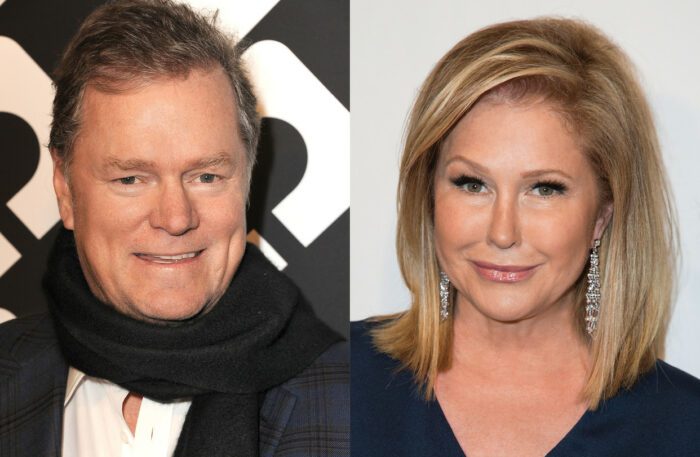 The parents of Conrad Hughes Hilton have been identified as Richard Howard Hilton and his wife, Kathy Hilton. While Richard earns a living as a businessman, Kathy makes a name for herself on the runway as a top model.
One important member of the Hilton family that we cannot forget to mention is Conrad Nicholson Hilton Sr., who is credited as the origin of the wealth in the Hilton family. The senior Conrad was the one who founded the first Hilton Hotel in the United States, and his business acumen has been passed down from generation to generation. Important to note that Conrad Hughes Hilton was named after his great-grandfather, Conrad Nicholson Hilton Sr.
The senior Conrad was the father of William Barron Hilton, who later gave birth to Richard Howard Hilton, Conrad Hughes Hilton's dad.
Conrad Hughes Hilton's Siblings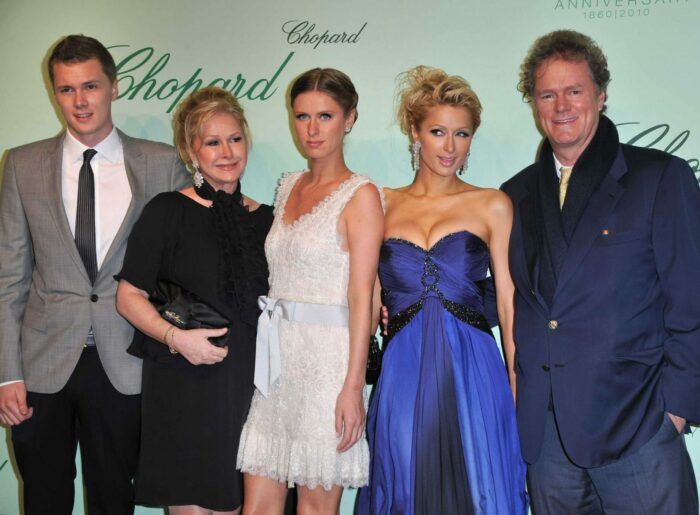 Conrad is not the only child born to Richard and Kathy; he spent his formative years alongside three siblings who are all older than him.
The oldest among the Hilton brood is Paris Hilton – an American socialite, actress, television personality, and businesswoman best known for her appearances in Real Housewives of Beverly Hills and The Hottie & The Nottie'film. Paris was born on the 17th of February 1981.
Coming after Paris Hilton is Nicky Hilton. Born on the 5th of October 1983, Nicky is a known American model and fashion designer. From Convent of the Sacred Heart High School, she joined the Fashion Institute of Technology and Parsons The New School for Design to study fashion before embarking on her successful career as a designer. Her first clothing line came into existence in 2004, and she has never looked back since then. Nicky is also into handbags, footwear, children's wear, and many more.
Conrad Hughes Hilton's immediate older brother is Barron Hilton, who was named after their grandfather. Born in November 1989, Baron is Conrad's only brother. An alum of  Loyola Marymount University, Baron completed his studies in 2015. He later went on to experiment with the entertainment industry between 2015 and 2019, and during this period, Conrad's big brother acted, produced, and directed a few productions.
What happened to Conrad Hughes Hilton?
Since he became an adult, a lot has happened in Conrad's life, including issues with substance abuse and several run-ins with the American authorities.
His Brush with Workers of British Airways in 2014
The first time that Conrad had issues was in July 2014, when the American celebrity kid had issues on a British Airways flight. According to the ensuing tale, he threatened to kill some of the flight attendants on duty whom he referred to as peasants. He bragged that he had the power to get each and every one of them fired.
After he was arrested by the FBI, Conrad Hughes Hilton faced 20 years imprisonment. However, his attorney, Robert Shapiro, did a great job, and he only got away with three years of probation and 750 hours of community service. This only happened after he pleaded guilty to the charges brought against him. This marked the beginning of the New Yorker's woes.
He Crashed his Car in a Chase with the California Police
Conrad's name hit the airwaves in August 2014 when the baby of the Hilton family got involved in what was described as "a high-speed car chase with the CA police". He was driving his BMW, which he crashed close to Palm Springs. He was so badly injured that onlookers had to pry him out of his luxury automobile.
He Was Arrested for Violating a Restraining Order in 2017
Conrad's ex-girlfriend, Hunter Daily Salomon, got a restraining order against him in 2017 when their relationship turned sour. Despite the restraining order, Conrad Hughes Hilton attempted to break into Hunter's house at night, and this led to his arrest on the 6th of May 2017. Charges brought against him included breaking and entering and theft of a Bentley belonging to Hunter's dad. During his arraignment, Conrad let out a homophobic slur that led the authorities to send him to a psychiatric clinic and postpone the case.
Violation of his Parole in 2020 Landed him in Jail
In 2020, Conrad violated the conditions of his parole by using hard substances. This landed the American celebrity kid behind bars for a period of two months.
According to a source close to Conrad's family, the young man's actions didn't surprise them, though they were highly upset. It was then that the public got to know the last child of the Hiltons had been into substance abuse since his early teens.
What does Conrad Hughes Hilton do for a Living?
What Conrad does for a living has remained under the shade, but the celebrity kid is listed as an American businessman. His only claim to fame is being a member of the Hilton family. Conrad has walked the red carpet with members of his family and has attended prestigious events and occasions in their company.
Alongside Paris Hilton, he appeared in "The Simple Life" reality TV show.
Conrad Hughes Hilton's Net Worth
Conrad Hughes Hilton's net worth has never been mentioned in the public space. To date, the exact amount he earns on a monthly and annual basis is not known; thus, his net worth is equally under wraps.
However, it is common knowledge that his mum and dad have a combined net worth of $600 million, and his big sister, Paris, can boast $300 million as her bottom line.
FAQ
Who is Conrad Hughes Hilton?
Conrad Hughes Hilton is the younger brother of Paris Hilton and the son of Richard and Kathy Hilton.
How is Conrad Hughes Hilton related to Paris Hilton?
Conrad is Paris Hilton's biological sibling. They share the same parents, Richard Howard Hilton and Kathy Hilton.
Who is Conrad Hughes Hilton's Father?
Conrad's dad is renowned American businessman Richard Howard Hilton; he is the grandson of Conrad Hilton Sr.