Verizon Commercial Actresses and Actors have over time, featured in a good number of enthralling ads for the popular American firm which was founded in 2000. With Verizon's enlightening and entertaining ads that feature A-list actors and actresses, the company has held the public spellbound over the years.
Verizon is believes in promoting its products and services with the use of the best actors and actresses in the entertainment industry. From Cecily Strong to Seth Meyers, Cyrina Fiallo, and Kate McKinnon, Verizon has chosen only the very best. The data and video services firm has continued to excel in promoting its brand in a manner that makes it impossible for anyone to ignore.
List of Verizon Commercial Actresses and Actors
1. Cecily Strong
One of the latest additions among the Verizon Commercial actresses and actors is Cecily Strong. She joined the group in September 2022.
Strong was born on the 8th of February 1984 which pegs her current age at 39. Of a mixed ethnic background, the Verizon Commercial actress is American by nationality as she was born in the US, precisely in Springfield, Illinois. Her full name is Cecily Legler Strong and she spent her formative years in an inner suburb of Chicago called, Oak Park.
In September 2022, the Springfield, Illinois native recorded her first appearance on the set of a Verizon Commercial where she shared the screen alongside Adam Scoot. The talented duo did great work in the i14 Pro commercials. The next time she was seen in another of the brand's ads was in 2023 when she joined Seth Meyers (her former co-star on Saturday Night Live) in promoting their products. From what is obvious, the American entertainer is barely one year old in Verizon but has made a huge impact.
Cecily Strong was famous long before she debuted on the set of Verizon Commercials. She is acclaimed as an American actress, comedian, movie producer, singer, and author.
Most notable among her gigs is the time she spent on Saturday Night Live – the NBC sketch comedy series where she joined others like Seth Meyers and eventually became the series' longest-tenured female cast member. Her role on SNL lasted from 2012 to 2022.
Other productions she has joined include Schmigadoon!, The Awesomes, Ghostbusters, The Female Brain, The Meddler, and more. In 2021, Strong released her memoir entitled, This Will All Be Over Soon.
2. Seth Meyers
Seth Meyers was the next to join the group of Verizon Commercial actresses and actors after Cecily Strong and the American entertainer has made a palpable impact in the promotion of the brand within a short period.
Seth Adam Meyers as his full name says is currently 49 as the multitalented entertainer was born on December 28, 1973. Though his birth occurred in Evanston, Illinois, Seth spent his growing-up years in Okemos, Michigan, and Bedford, New Hampshire.
Seth landed on the Verizon map on the set of the "Phone You Want on Us" commercial which is listed as one of the brand's most iconic ads. This particular ad was first aired in 2023 and Meyers shared the screen with his former SNL co-star, Cecily Strong who joined the brand's commercials group the previous year.
The iconic Verizon ad was just an additional feather on Seth's cap as the multitalented entertainment giant had already written his name in gold in the world of showbiz. He is listed as an American actor, comedian, TV host, movie producer, writer, podcaster, and much more.
His talent in comedy and sketches is quite astonishing and he gained the most popularity hosting Late Night with Seth Meyers – an NBC late-night talk show that has gained a lot of popularity among the viewing public. Before launching his show on NBC, Seth was making waves on Saturday Night Live as a cast member and head writer. He also anchored Weekend Update – SNL's news parody segment. Seth stayed with Saturday Night Live from 2001 to 2014.
3. Cyrina Fiallo
The number of Verizon Commercial actresses and actors increased in recent times and among the latest intakes is Cyrina Fiallo; she joined in 2022.
Fiallo is of mixed ancestry of Italian and Cuban and she was born on the 29th of December 1991 which makes her 31. Her nationality is listed as American and her place of birth is Miami, Florida in the United States
The American entertainer was featured in a Verizon 2022 commercial called, Unlimited Plans are Going Ultra where the ad narrator referred to her as Mary. In the narration, Mary was invited to enjoy all the benefits offered by the Unlimited Plans that are "going Ultra." She is quite funny and exciting and her hilarious performance in the ad made it a favorite among the viewing public.
It is worth noting that Fiallo didn't just become popular from her gig at Verizon. The Cuban-Italian lady became an actress as far back as 2007 when she debuted on both the big and small screens. However, her best-known role was witnessed in Good Luck Charlie – a Disney Channel situational comedy where she breathed life into the character of Vonnie.
The Verizon commercial actress has graced the sets of other productions including Everybody Hates Chris, My Alibi, The Subpranos, Supernatural, Community, Switched at Birth, Gigantic, Glee, Girl Meets World, and more. Cyrina is also a writer, producer, and director.
Apart from Verizon, Cyrina has appeared in other ads for brands like Allstate, Booking.com, Pepsi, Capital One, Samsung, Subaru, and more.
A talented musician, Cyrina belongs to the music band The Girls cover group alongside American actresses, Julianna Guill and Alison Brie.
4. Kate McKinnon
Kate McKinnon is among the listed Verizon Commercial actresses and actors. In 2021, the hilarious blond appeared in a TV ad for the brand centered on its new iPhones, "Biggest Upgrade Ever: 5G Phones," and she was also featured in "iPhone 13 Pro: Every Sister." In the commercial, she was portrayed as a woman who believes that having a superior network would make your phone work even better and she gained popularity with the catchphrase, "Because Everyone Deserves Better."
The Verizon campaign involving Kate was focused on positioning the Verizon brand as an exceptional provider of wireless services. It also did a great job of highlighting its reliability, broader coverage, faster speed, and more.
In the ads, Kate was spotted in a pair of red heels that made her walk somewhat uncomfortably (some said she walked like a constipated ape) with her hand in her pocket and a strange facial expression.
Her poise in the ad was so off-putting for fans that several of them took to social media to express their displeasure for the producers for allowing her to walk in that manner. Many did not hesitate to mock the actress' walking style stressing that she is better off walking in flats or sensible shoes than heels.
Born on the 6th of January 1984, Kate is currently 39. A New York native, McKinnon is listed as an actress, comedian, writer, singer, and impressionist.
She previously worked with Saturday Night Live and was part of The Big Gay Sketch. As an actress, Kate has recorded appearances in several movies and TV series including Ghostbusters, Balls Out, Office Christmas Party, Rough Night, The Spy Who Dumped Me, Bombshell, and Yesterday.
5. Milana Aleksandrovna
Milana Aleksandrovna joined the League of Verizon Commercial actresses and actors sometime in 2003 and has been fleeting in and out of their ads for a while. While she was being featured as saleswoman Lily Adams in AT&T ads, Milana would take on one or two jobs from Verizon; this was between 2003 and 2016. However, she resumed fully with Verizon in 2020 and has been with the brand since then, though she is not in any of their latest ads.
Born on the 8th of March 1987, her current age is listed as 36. Her full name is Milana Aleksandrovna Vayntrub.
Milana's gigs on the sets of Verizon Commercials are considered to be quite engaging and her performance has been dubbed reliable. She has appeared in a good number of the brand's ads and may likely join more in the future.
Milana does not owe her fame to the Verizon brand, she came into the company sporting a solid profile as a movie star, comedian, activist, and more. She commenced acting at a very tender age and has stayed decades in the movie world with more than 70 acting credits under her belt.
The Verizon Commercial actress has joined the cast of many productions including Yahoo, This Is Us, I Love You America, CollegeHumour, Junk, Life Happens, Ghostbusters, Mother's Little Helper, Werewolves Within Within, and more
6. Kovar McClure
The list of Verizon Commercial actresses and actors would not be deemed complete without giving a mention to the brand's emotional guy, Kovar McClure. He has been with the company's ad cast for several years.
Denny Kovar McClure as his full name says is a Texan native born in Winkler County in July 1972. Calculations from his date of birth peg the American entertainer's age at 51. The University of Texas, El Paso alum comes from a mixed ethnic background.
The first time he was spotted in a Verizon ad, Kovar portrayed the character of an emotional guy alongside Kate McKinnon, and together, the duo did a great job in the brand's Seven Times the Entertainment advert. This particular ad was targeted at marketing Hulu, Verizon 5G Ultra Wideband Network, ESPN+, Verizon Start Unlimited, and Disney+.
At Verizon, McClure fills the position of the brand's spokesperson and the veteran entertainer has appeared in other commercials including The Good More. He was also seen in Powerful Answers Eureka and Powerful Answers: Class Attendance. With a solid background in areas like filmmaking and documentary, Kovar gathered enough experience to be exceptional in his depictions, giving them a storytelling tone. His performances in Verizon come with high authenticity and emotional depth that has captured millions of hearts.
Kovar is one of the popular names in the entertainment world. He is an acclaimed actor, writer, movie director, and more. The Texan has graced the screen in several movies and television series including Home Again, Fatal Instinct, The Fosters, Bosch, General Hospital, and more.
Among the entertainer's major ads is Superbowl's VW Mini Darth Vader.
7. Nathan Maurice Goldberg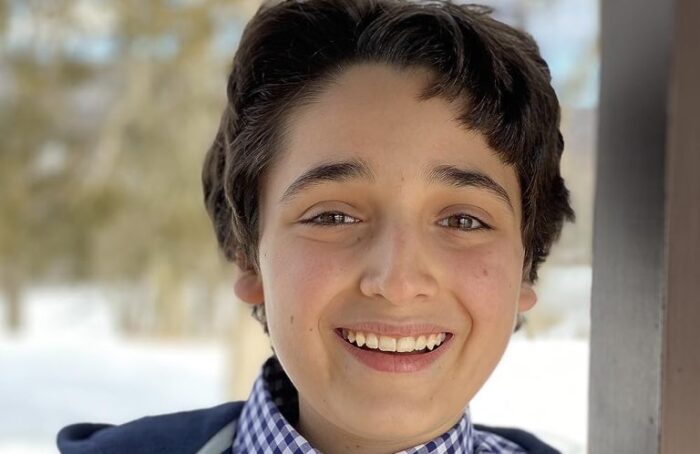 Nathan Maurice Goldberg is one of the youngest among Verizon Commercial actresses and actors. The youngster has been part of the brand's ad cast for quite some time.
Nathan's birth details are one aspect of the young man's life that has continued to elude the media but it is common knowledge that he recorded his stage debut as a nine-year-old.
Alongside Verizon girl, Kate McKinnon and Delaney Bike, Nathan recorded an appearance in the brand's Mix and Match Family Unlimited Plans commercials. On the set of the advert, the juvenile entertainer was seen brandishing a smart device. In his speech, Nathan encouraged viewers to try and acquire the $35 Verizon package. He was dubbed "the boy with glasses" in this particular ad.
Thanks to the youngster's powerful performances and natural ability to connect with people, he has been made one of Verizon's spokespersons and has been steadfast in bringing success to the company.
As earlier mentioned, Nathan became an actor at age 9 and since then, the juvenile entertainer has appeared in a good number of productions including The Blacklist, Child Support, and more. He has equally functioned as a host on TV on the sets of NBC Universal Kids' Best Of The Web and the Press Play TV series. Nathan has been spotted on Saturday Night Live on several occasions and has recorded appearances in music videos and other commercials including Empire starring Nick Fradiani.
Away from the screen, Nathan loves to fiddle with computers, play a lot of video games, and participate in his school's debating competitions.
8. Paul Marcarelli
Another prominent part of the Verizon Commercial actresses and actors cast that has done a great job in pushing the brand is Paul Marcarelli. His journey with the wireless services company started as far back as 2002.
Paul is a native of North Haven, Connecticut in the United States and the American citizen was born on the 24th of May 1970 which makes him a 53-year-old man.
The Connecticut native had been part of Verizon for a while before he appeared in the advert that made him a household name. Playing the role of the "Test Man" on the set of Verizon's Wireless commercials made him famous, especially with the catchphrase, "Can you hear me now?". Wherever the phrase was spoken, fans of the brand, including the ones who didn't get to see the ad would immediately know that you are talking about Paul Marcarelli. He appeared in the ad, dressed in a gray-colored Verizon jacket and sporting a rimmed pair of glasses. His task in the commercial was to talk about the type of value offered by the network over the pricing wars.
Paul's gig at Verizon lasted for nine long years from 2002 to 2011 when he finally left to start appearing in Sprint ads. He is currently with T-Mobile's Sprint as its spokesperson, but his stint with Verizon still remains fresh in the minds of fans and is listed as one of his best performances.
Paul isn't only talented in doing commercials, he is a popular American actor who has recorded appearances in many productions. The Fairfield University alum has appeared in productions like The Royal Road, Clutter, and more. As a moviemaker, he has collaborated with big names in the industry to churn out quality productions.
9. Andy Merrill
The list of Verizon Commercial actresses and actors goes on to include Andy Merrill with his unique flaring style.
Andy is a Newark, Ohio native born on the 27th of November 1966, and calculations from the actor's date of birth peg his age at 56.
He was part of the cast of the Verizon commercial, "Real Good Reasons" where he displayed excellent humor and authenticity that attracted praise from fans and viewers.
A University of Kentucky graduate, Andrew Merrill became an actor from an early age and is also known as a comedian, movie producer, writer, and singer.
His best-known production is Space Ghost Coast to Coast where he gave voice to the role of Brak. Andrew was seen as a cast member of Cartoon Planet and The Brak Show and was also part of Aqua Teen Hunger Force and Spacecataz.
Some of his notable productions include, Welcome to the Wayne, Harvey Beaks, Gravity Falls, Trip Tank, Adventure Time, Secret Mountain Fort Awesome, Pound Dogs, and many more.
10. Alix Gitter
Joining other Verizon Commercial actresses and actors is popular American entertainer, Alix Gitter. She has been part of the brand's commercial team for several years.
Born in Los Angeles, California on the 6th of May 1989, Alix is a 34-year-old lady. Obviously an American by nationality, she comes from a mixed ethnic background.
Alix has made so much impact in commercials and has a bag full of experience which she brought into the Verizon commercial team. She was featured in a Verizon ad alongside Cooper Lawrence where he was handing her an iPhone 13 pro gift with a Verizon package. Alix has this exceptional ability to effortlessly connect viewers which has distinguished her from other cast members of the brand.
Gitter is a talented actress who has recorded gigs on the sets of productions like ISM, GCB, Bones, A Mother's Rage, Longmire God Incorporated, and Blue Lagoon: The Awakening. She is a producer with a few production credits under her belt. Alix is also a musician as the lead vocalist in the Drop Dead Diva track from Lifetime.
11. Gerardo Prat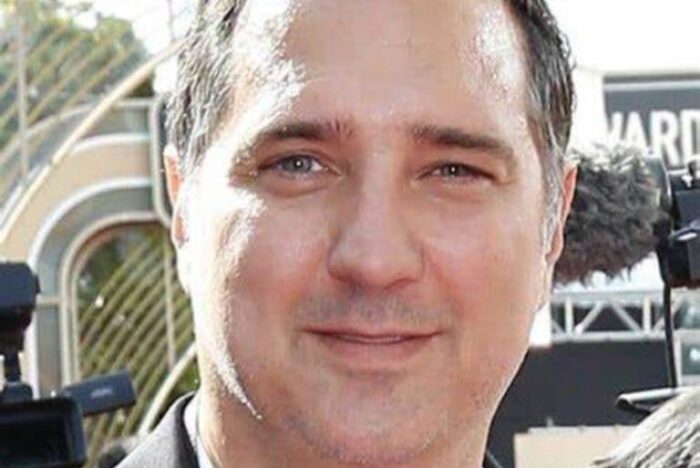 Verizon Commercial actresses and actors are deemed to be doing a great job thanks to the contributions of entertainers like Gerardo Prat.
Prat is of Spanish origin and works as a voice artist, movie producer, and journalist. He has been in the media and entertainment industry for over two and half decades and the Los Angeles resident has done well in both the movie world and the mass media.
Prat has worked for the likes of Disney Studios and Warner Bros in promos and trailers as a voice-over artist. With his talent in voicing, the Spanish actor has narrated more than 50 audiobooks besides
On becoming a Verizon commercial actor, Prat started appearing in the brand's Spanish ads including Mejor red, hay solo una, 5G como debe ser, and 5G como debe ser: una mission por todo el pais. Gerardo is exceptionally good at what he does and has been praised for his ability to depict a plethora of characters and emotions without losing enthusiasm. The Verizon commercial actor displays total commitment to his craft and has always been known to deliver memorable performances.
12. C. Martin Croker
Clay Martin Croker was the man behind the voice of Zorak in Verizon. He worked on several Verizon commercials as a producer and is credited for producing a good number of the brand's animated ads.
As an actor, the animator has recorded appearances in productions like Aqua Teen Hunger Force as Steve and Dr. Weird's voice, Space Ghost Coast to Coast as the voice of Moltar and Zorak, Toonami Game Reviews, and more.
13. Paul Giamatti
During the Christmas season of 2022, Verizon ran a special ad Tis the Season with a primary character named Scrooge. In the ad, Scrooge was spotted wearing Victorian garb with grey mutton chops, making it rather too difficult for viewers to place the face of the man behind the apparel.
With time, it was revealed that Paul Giamatti was the person who was featured as Scrooge in the Tis the Season ad. Verizon couldn't have chosen a better actor to step into the iconic Yuletide role than Paul and he sure did a great job.
Paul Edward Valentine Giamatti as his full moniker says works in the entertainment industry as an actor, comedian, and movie producer. The Yale University alum gained popularity for the roles he played in productions like Private Parts, 12 Years a Slave, Big Fat Liar, Big Momma's House, Man on the Moon, and Saving Private Ryan.
Born on 6th June 1967, Paul is 56. He is from an Italian ethnic background but currently lives in New York.
FAQs
Why Does Verizon Use Famous Actors and Actresses in Their Ads?
Verizon has always preferred to employ the services of A-list actors and actresses in building a dependable brand identity. According to them, these, veteran entertainers bring upbeat performances to the table, and along with their fame, they bring the brand's ads to life. Needless to say, this will in turn make their products and services much more relatable to prospective clients.
Which Actress Appeared in iPhone 13 Verizon Commercial?
The iPhone 13 Verizon commercial was undertaken by American actress, Kate McKinnon.
Who is the Latest Among the Verizon Commercial Actresses and Actors?
The latest actor to join the Verizon Commercial actress and actors is none other than Set Meyers from Saturday Night Live.
Who Depicted the Character of Mary in the Verizon Commercial, Unlimited Plans are Going Ultra?
Cyrina Fiallo is the name of the actress who breathed life into the character of Mary in Verizon's Unlimited Plans are Going Ultra ad. She functions as a Verizon network coach.
Which Actor and Actress Championed the Verizon 5G Commercial?
On the set of the Verizon 5g commercial, we saw top-notch entertainers like Seth Meyers and Cecily Strong doing what they know best.