Tiny Tim passed away in 1996 at the age of 64 due to cardiac arrest. His unconventional appearance and romantic 1920s music catapulted him to fame in the late 1960s, with his marriage to a 17-year-old fan on the "Tonight" show capturing a large audience.
Despite a decline in his popularity by the 1970s, Tiny Tim experienced a mild resurgence in the 1980s. His untimely death occurred while he was performing his signature song, Tiptoe Through the Tulips, and he reportedly died singing the song, with the last thing he heard being the applause and the last thing he saw being his wife. In this article, we will revisit everything about the unconventional pop star's demise.
How Did Tiny Tim Die?
On the 30th of November 1996, Tiny Tim was performing at a benefit hosted by the Women's Club of Minneapolis. Before the show, he told his third wife, Miss Sue that he wasn't feeling well, but he did not want to disappoint his fans who were already looking forward to seeing him perform. Still, by the time it was his turn to perform, most of the audience was already leaving the venue.
Sadly, while singing his hit, "Tiptoe Through the Tulips," which was his last number of the evening, he was struck by a heart attack right on stage. When his wife asked him if he was okay and he said he wasn't; so she helped him back to their table where he lost consciousness, and unfortunately, he never regained it.
Emergency medical technicians performed on-site CRP and transported him to Hennepin County Medical Center for further medical intervention. However, all attempts to revive him failed and he was pronounced dead at 11:20 pm.
When Did Tiny Tim Die?
Tiny Tim passed away on November 30, 1996. He was playing at a gala benefit hosted by the Women's Club of Minneapolis on the said date. Sadly, he suffered a heart attack on stage in the middle of a rendition of his hit, "Tiptoe Through the Tulips". 
In an attempt to revive him, EMTs performed on-site CPR and transported him to Hennepin County Medical Center. After repeated failed attempts to revive him, he was pronounced dead at 11:20 pm.
His death marked the end of a unique chapter in the music world. Despite facing ridicule and dismissal due to his unusual falsetto and stage persona, Tiny Tim achieved commercial success with his album God Bless Tiny Tim and the single Tiptoe Through the Tulips.
Tiny Tim's legacy in the ukulele world is complex and multifaceted. He was not considered a virtuoso of the instrument, but he had extensive knowledge of popular music and played hundreds of songs. His unorthodox approach to music and performance style made him a polarizing figure.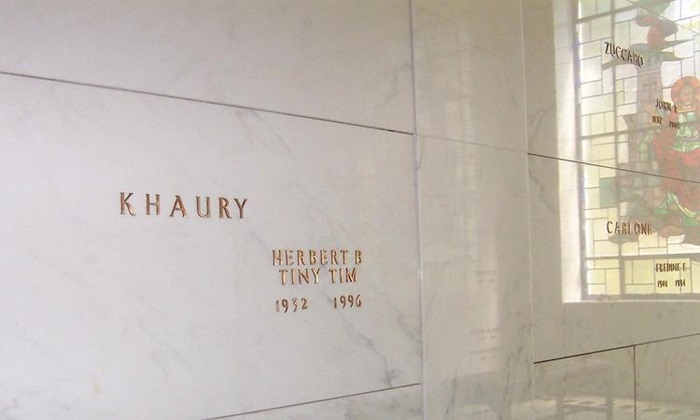 The Impact Of Tiny Tim's Death Was Felt Across The Music Industry
The impact of Tiny Tim's death was felt across the music industry. His passing marked the end of an era and sparked discussions about his influence on popular culture. While he may not have been a conventional musical icon, he left an indelible mark on the world of music, paving the way for unconventional performers and challenging traditional norms of artistry and performance.
Ultimately, Tiny Tim's death on November 30, 1996, marked the end of a truly unique chapter in music history. His legacy continues to spark conversations about the intersection of music, identity, and popular culture.
Despite facing challenges and being labeled as a novelty act, Tiny Tim's impact on popular culture cannot be overlooked. His life and career are a testament to the power of individuality and the enduring influence of unconventional artists in the music industry.
How Old Was Tiny Tim When He Died?
Tiny Tim was 64 years old when he passed away. It's worth noting that he had been known to fib about his age in the past. Born Herbert Butros Khaury on April 12, 1932, in New York City, Tiny Tim developed a passion for music at a young age and began performing at home. His parents were Butros Khaury and Tillie Staff, and he had siblings named George, Harry, and Rosemary. 
Tiny Tim's unique falsetto singing voice was discovered during a radio session, leading him to pursue a music career. His childhood was marked by a deep passion for music, and he began performing at an early age, displaying a natural talent and love for entertaining.
Even though he was just 64 at the time of his death, Tiny Tim looked much older. The diseases he battled with took a toll on his body and stretched it well past its breaking point, making him almost unrecognizable to his fans.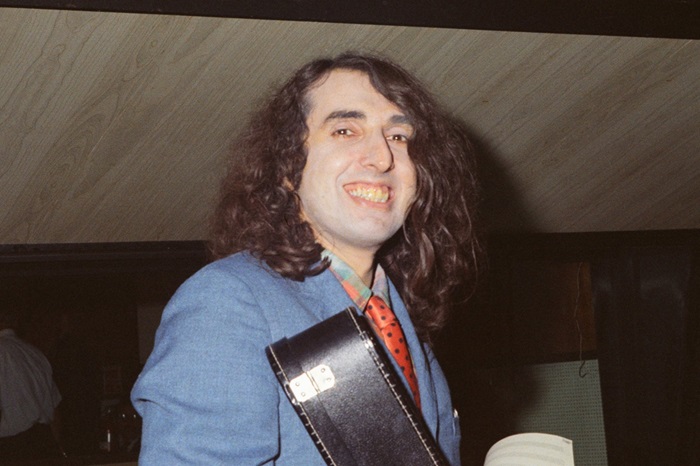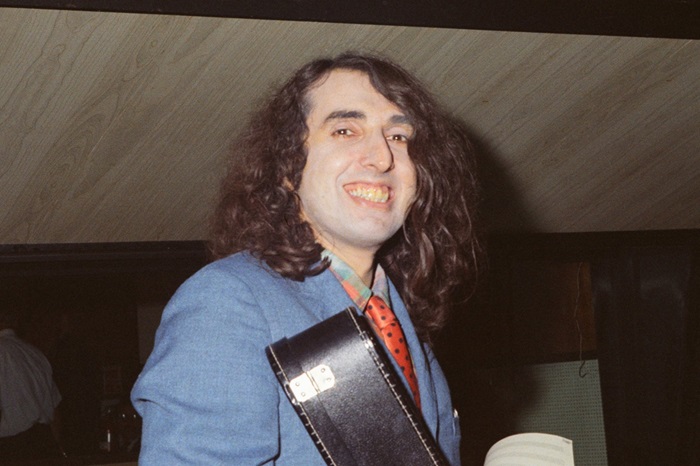 And being very passionate and strong-willed, the "Great Balls of Fire" singer insisted on his continued live performances against the advice of his doctors, but it was no longer the same. At his penultimate performance, many of his fans commented on how worn out he looked and questioned his ability to perform.
His looks also raised questions about how old he really was as his fans did not understand the depth of the health challenges he was battling at the time.
What Was Wrong With Tiny Tim?
Tiny Tim faced numerous health issues throughout his life. He suffered from various ailments, including diabetes and chronic heart conditions, which ultimately led to his untimely death. 
Meanwhile, a month before the heart attack, which eventually ended his life, Tiny Tim attended a ukulele festival at Montague Grange Hall in Montague, Massachusetts. He collapsed on stage after suffering a heart attack, highlighting his declining health.
He was rushed to the nearby Franklin County Medical Center in Greenfield and was hospitalized for almost three weeks. When he was later discharged, he was strongly admonished to quit performing for health reasons, mainly because of his dietary needs for his diabetic and heart conditions. However, he ignored the advice. Unfortunately, his very next performance on November 30, 1996, ended his life.
Despite his health struggles, Tiny Tim was a musical archivist with a deep knowledge of popular music and a passion for singing long-forgotten tunes. His unique life story, which includes being born to poor immigrants, facing bullying, and a difficult home environment, is reflected in his music and public persona.
His deep religious beliefs and struggles with self-torment are also highlighted, shedding light on the complexities of his life's journey. These challenges, alongside his distinctive falsetto and sunny stage personality, contributed to his enduring legacy in the music world.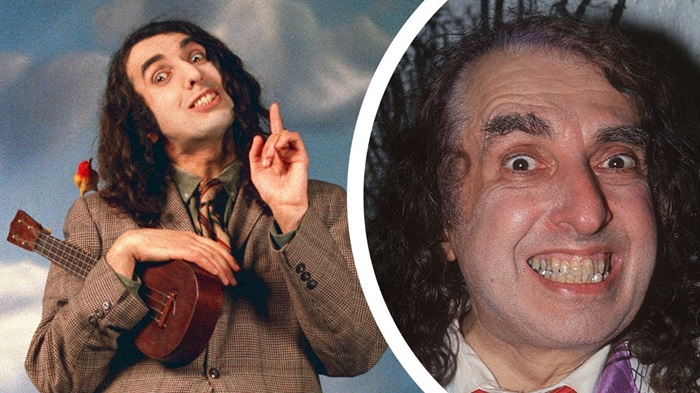 What Disease Did Tiny Tim Have?
Tiny Tim faced significant health challenges, including diabetes and chronic heart conditions, among other things. His resilience and passion for music allowed him to overcome many obstacles, but ultimately, his health issues took a toll on his body and led to his premature death.
Tiny Tim's resilience and optimism in the face of his health challenges were remarkable. Despite his ailments, he pursued a music career and became known for his falsetto voice and ukulele performances.
His positive attitude and unique musical style endeared him to audiences, and he gained popularity through appearances on television and in live performances. Tiny Tim's perseverance in the music industry despite his health struggles serves as an inspiration to many.
What Did Tiny Tim Die Of?
As previously indicated, Tiny Tim's theatrical collapse during a benefit show and subsequent death at a Minneapolis hospital was attributed to cardiac arrest. 
On Thanksgiving Day in 1996, Tiny Tim was reportedly in "severe pain" and spent the day in the hospital, according to producer Gil Morse. He was pronounced dead two days later at the Hennepin County Medical Center.
Although the official cause of death had not been determined at the time, it was later revealed that he had congestive heart failure.
The hospital spokeswoman stated that the cause of death was cardiac arrest.
What Was Tiny Tim's Net Worth At His Death?
Tiny Tim's net worth at the time of his death was estimated to be $30 million. He reportedly had an annual earning of around $1 million at the peak of his career, which was largely attributed to his success with music and TV appearances in the 1960s.
Tiny Tim began his musical journey by teaching himself to play various instruments and performing at local venues. His breakthrough came with appearances on TV shows and the release of hit albums. 
Throughout his career, Tiny Tim released a total of 18 studio albums. His notable albums include God Bless Tiny Tim and Tiny Tim's Second Album. God Bless Tiny Tim was his debut album and became a commercial success, peaking at number 7 on the Billboard 200 chart. The album's lead single, Tip-Toe Thru' the Tulips with Me, also achieved commercial success and contributed significantly to his net worth.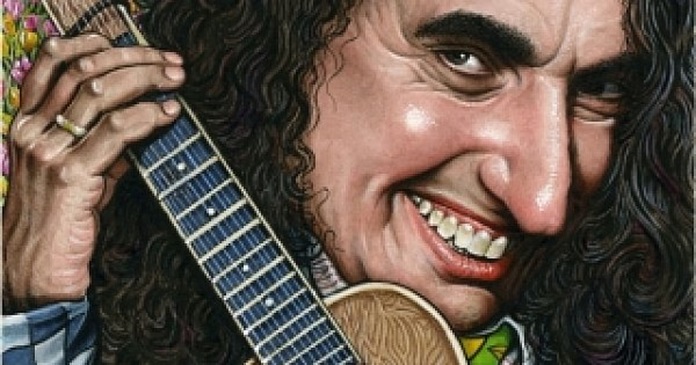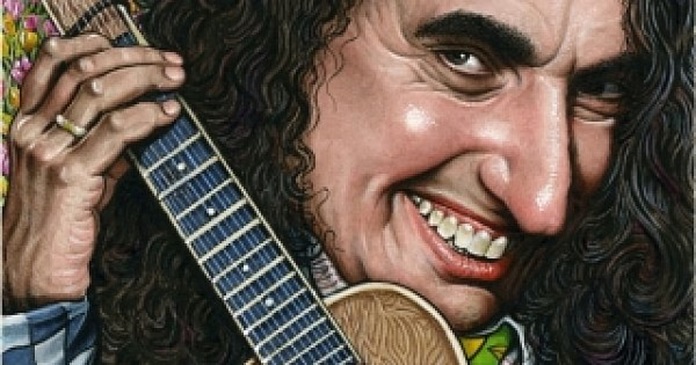 Apart from his albums, Tiny Tim also gained recognition for his live performances and concerts. He was known for holding frequent concerts, and his unique stage persona attracted impressive turnouts. His ability to engage and entertain audiences with his unconventional style contributed to his popularity and financial success.
He Had Other Ventures Apart From Music
According to more than a few sources, Tiny Tim had other ventures that actively contributed to his relatively impressive net worth of $30 million at the time of his death.
Apart from his musical career, Tiny Tim diversified his income through various means. For all his child-like persona, he was reportedly an astute investor in real estate, particularly in prime properties, which significantly contributed to his impressive net worth.
He also engaged in intellectual property ventures, showcasing his entrepreneurial acumen. Furthermore, Tiny Tim's shrewd financial decisions and business acumen played a pivotal role in augmenting his wealth, making him a formidable figure in the realm of high-net-worth individuals.
What Was Tiny Tim's Height At The Time Of His Death?
Tiny Tim's height at the time of his death was 6 feet 1 inch (185 cm), which contributed significantly to his unique stage persona and performances. His towering stature, coupled with his unique falsetto/vibrato voice and eccentric style, made him an unforgettable figure in the music industry.
His height was quite remarkable for a musician, especially considering that the average height of adult males during that era was around 5 feet 8 inches (173 cm). It meant that Tiny Tim was notably taller than the average man of his time, and this stark height difference added to the novelty of his act and made him stand out even more during his performances.
In comparison to other popular musicians of his era, like Elvis Presley, who was 6 ft (183 cm) tall, and Bob Dylan, who was 5 ft 7 inches (170 cm) tall, Tiny Tim's height was quite exceptional. Most musicians of his time were not as tall as he was, and this physical attribute further set him apart in the music scene.
Tiny Tim's towering height became an integral part of his public image, amplifying the uniqueness of his performances and contributing to his status as a novelty act. It's fascinating to see how such a physical characteristic played a significant role in shaping his persona and career.
FAQs
What Happened To Tiny Tim?
Tiny Tim, born Herbert Khaury, passed away on November 30, 1996, at the age of 64 due to cardiac arrest. 
What Were Tiny Tim's Last Words?
Tiny Tim's last words were not officially recorded, but his final moments on stage are remembered as a testament to his dedication to his art. Despite severe health issues, he insisted on performing at a benefit dinner in November 1996. He collapsed while singing his final song, Tip-Toe Thru' The Tulips With Me, and passed away shortly after.
What Illness Did Tiny Tim Have And Was It Curable?
Tiny Tim suffered from congenital heart disease. It is a disease known to be incurable, but it can often be treated successfully in childhood through surgeries to repair the heart. However, even with improved treatments, many people with CHD are not cured, even if their heart defect has been repaired.
Did Tiny Tim Die On Stage?
No, Tiny Tim died after falling ill while performing his signature song. He had a history of heart trouble and collapsed during a benefit performance. He died at a hospital in Minneapolis, apparently from cardiac arrest.