The progressive Insurance Commercial community has many talented actors and actresses who help create awareness of their policies and products.
These selected performers are veterans in their different fields, and from what is obvious, they leveraged their experience in making the Progressive commercials exciting and fun to watch. From Bill Glass as Dr. Rick to Stephanie Courtney as Progressive Flo, the company's commercial community list is quite expansive.
Bill Glass
Role: Dr. Rick
Active Since: 2017
Bill Glass became part of Progressive Insurance Commercial in 2017 when he was cast as Dr. Rick. He is listed among the insurance company's most recent commercial actors, and his role is that of a classical parental life coach.
In the TV commercial, Dr. Rick is seen dishing out advice to new homeowners on issues about life. His major preoccupation revolves around what the new homeowners ought to do in order to avoid ending up like their individual parents.
Dr. Rick already worked with the Insurance company's commercial cast for nearly four years in 2021 when Progressive released a publication entitled Dr. Nick Will See You Now. While advertising the book, it was portrayed as the brainchild of Dr. Rick, and it is a comedic guide replete with the character's teachings, which are all beneficial to people.
From 2021 to date, Progressive has published over five thousand copies of the 119-page book. Besides his gig in Progressive Insurance Commercial, Bill Glass is a seasoned movie and TV actor. He has recorded appearances in many films and television shows, including Justified, which hit the movie stand in 2010. However, he is best known for depicting the character of Dr. Hardington in the 2012 film Wedding Band Bill.
2. Stephanie Courtney
Role: Progressive Flo
Active Since: 2008
The character of Progressive Flo has been gracing the screen in Progressive Insurance Commercial since 2008, and the woman behind the role is Stephanie Courtney, who has been playing the role for over one and half decades.
Insurance is not a topic that is likely to impress everybody. Still, Stephanie Courtney played the role of an insurance spokeswoman so perfectly that she garnered the attention of millions of fans, even those not usually interested in the field.
With the help of her witty interjections, the American actress does a great job of spicing up business language that appeals to people. This is why she is regarded as Progressives' most famous actress to date.
Though she has made a name as an actress in Progressive commercials, Stephanie's acting career started decades ago, as far back as 1998. She is best known for playing the recurring role of Joy Peters in the television series Tom Goes To The Mayor.
She played her other known roles in Cavemen, The Groundlings, and The Goldbergs. Stephanie has recorded appearances in over 30 movies and television shows. However, in recent times, she has been preoccupied with Progressive commercials.
3. Christine Tawfik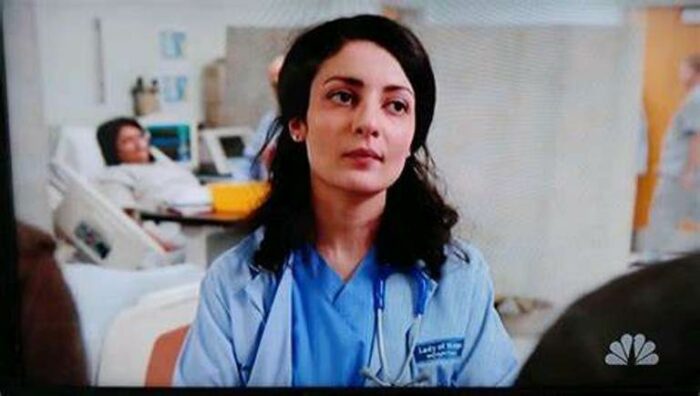 Another actress who has been making waves in Progressive Insurance Commercials is Christine Tawfik, who plays the role of Lucy.
The lady has a writing background that gives her an edge over other actors and actresses in the commercials. Reportedly, a good number of the scenes she has played in the Progressive commercials were unscripted. This is because she has the rare ability to improvise, and she seems to know exactly what to say at any point in the ad.
This exceptional ability that Christine displays is what makes her unique, and it has been said that she is irreplaceable.
Christine gave an insight into her background in a 2019 tweet when she revealed that she is an immigrant Egyptian/American. Before she joined the cast of the insurance company's commercials, she was already well known for the roles she has played in different productions, including Blacklist (2013) and Chad: An American Boy (2016)
4. Natalie Palamide
Role: Mara
Active Since: 2020
Natalie Palamides started portraying the role of Mara in Progressive Insurance commercials in 2020. Through her depiction of Maya, Natalie became a fan favorite among the company's ads' viewers, all thanks to her great acting skills.
Also, Natalie's relatable character has a lot to do with the level of popularity she has gained in recent times. The commercial actress comes from a comedy background, which explains why she always has a competitive edge in unscripted scenes. She has worked with the Progressive Insurance company's ad casts for decades and is known as one of its longest-serving actresses.
Away from Progressive commercials, Natalie is well known as an actress, voice-over artist, comedian, and more. She passed through both the Idiot Workshop and the Lyric Hyperion, where she studied clown performance.
She then went to Pig Iron Theater Company, where she developed the melodramatically masculine character Nate.
Natalie has a Netflix special entitled A One Man Show, which has received many positive reviews. As an actress, her best-known performance is the role of Buttercup in The Powerpuff Girls.
5. Terrence Terrell 
Role: Motaur
Active Since: 2019
Terrence Terrell has made several appearances in Progressive Insurance commercials and often plays the role of Motaur – a half-man, half-motorcycle character.
The role of Motaur in the commercials is to assist the firm's customers in finding the appropriate coverage for their vehicles. The Motaur character started appearing in the insurance company's ads in 2019 and is one of its most recent additions.
With his Motaur character, Terrence wasted no time becoming one of the most recognized faces in the Progressive commercials community, thanks to his excellent performances that the viewing audience received well.
The Cleveland, Mississippi native has always harbored a passion for acting from childhood and is known for his roles in productions like Criminal Minds, Giants, Modern Family, and more.
He is also an acclaimed author with two publications under his belt, including the books "The Shes" and "BLACKY". According to the American actor, he faced a lot of bullying during his formative years, which inspired him to write. Terrence is also the man behind the foundation against bullying known as iCrownedMe.
6. Jim Cashman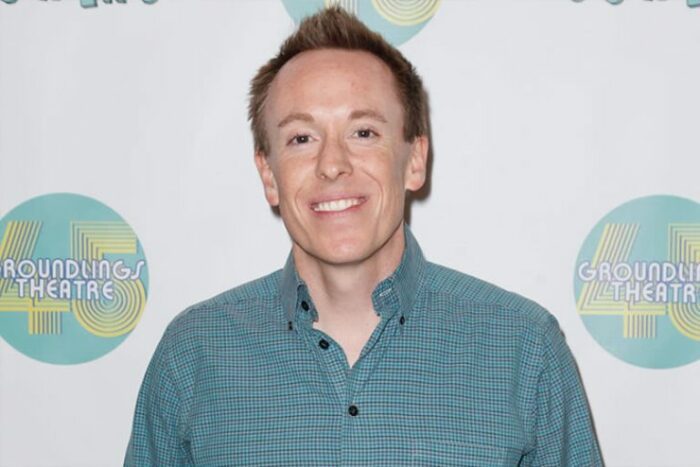 Role: Jamie
Active Since:
Jim Cashman has been a Progressive Insurance commercial actor for many years, depicting the character of Jamie.
The fact that he comes from a comedy background is a plus for the actor as he displays a remarkable performance each time he is featured on set. Though the company often reshuffles its ad casts, Jim's exceptional prowess has kept him on for many years.
Being a TV commercial actor is just one arm of Jim's career as he is also a movie and TV actor and a writer. As a writer, he has written quality materials for A-list productions such as Saturday Night Live, The Looney Tunes Show, Benched, The Groundlings, and more.
As an actor, he has appeared in multiple productions, including Its Always Sunny In Philadelphia, The Boss, Grey's Anatomy, Just Shoot Me, and many more.
7. Brian Stepanek
Role: Bob
Active Since: July 2010
Playing the role of Bob in the Progressive Insurance commercials is Brian Stepanek. Unlike several other actors in the Progressive commercials community, Stepanek couldn't score a recurring role. However, he has displayed a stellar onscreen demeanor and sense of humor that has endeared him to many.
Before he started working with the Progressive commercial community, Brian was already a big name in the movie industry, recording appearances in several films and TV series. He has played many roles in Nickelodeon's productions, including The Suite Life on Deck and The Suite Life of Zack & Cody. In addition, he lent his voice to the animated series The Adventures of Kid Danger and The Loud House also on Nickelodeon.
8. Paul Mabon
Role: Alan
Active Since: 2018
The man behind the character of Alan in Progressive Insurance commercials is none other than Paul Mabon. Relatively new in the Progressive ad community, Paul joined the commercials' cast to help give it a wider reach, especially with the boost in its range of services.
The fact that Paul was born to the iconic actor Paul Mabon Senior makes people expect the best from him, and he doesn't disappoint. He has also made his mark in the movies with appearances in productions like Insecure, Malignant, Young Sheldon, Magnum PI, and more.
9. Xian Mikol
Xian Mikol often plays the role of Jamie's wife in the progressive commercials community. The community has indeed seen a lot of funny performers, but Mikol's gigs are quite commendable. She has an accent that makes her character fun to watch and memorable and her comedic deliveries often have viewers glued to the screen.
Away from her gigs in TV commercials, Xian also earns her keep as a model in the fashion and cosmetics industry. She has worked on several modeling projects and is still relevant in the industry.
Reportedly, she has plans to move into movie and TV series, but this is still a work in progress.
10. Regan Burns
Regan Burns plays the role of Rodney in the Progressive Insurance commercials. The American actor cum comedian is not a new face in TV ads as he has accumulated a wealth of onscreen experience through the years.
Thanks to Burn's prowess, the Rodney character has become popular in the Progressive commercial community, and many fans of the Insurance Company consider it worth watching.
As an actor, Burn has appeared in a few television series. He has also been involved in other commercials and individual projects.
11. Olivia Castanho
Role: Tammy
A Connecticut native, Olivia Castanho is the lady who brings the role of Tammy to life in the Progressive Insurance Commercials community.
Apart from shooting commercials for the insurance company, Olivia is a known actress who started appearing in theater productions at six.
Relocating to Los Angeles at age eight, she completed her formative years there and enrolled at Southern California to study acting under its BFA program.
Olivia started taking on acting roles in 2013 when she played Girl in Blue on the set of the short movie Three Point Convergence. Currently, she has appeared in over 58 productions on both the big and small screens. Her best-known roles are recorded in Late Night Swim, Faultless, The Hand of God, Shattered, and more.
12. Chris Parnell 
Role: The Progressive Box
Active Since: 2012
The voice character of The Progressive Box in Progressive Insurance's ad campaign is played by Chris Parnell. The Progressive Box is the personalized personified version of the insurance firm's logo. Its main purpose is to assist consumers as they go through the coverage options and available insurance policies.
The Progressive Box literarily holds the hand of the consumer and ensures that they have a better understanding of what insurance is all about.
Since Parnell started voicing The Progressive Box, the character has gained tremendous fame and recognition among viewers.
Chris Parnell's onscreen career is not restricted to TV ads; the American entertainer is also involved in other productions, including the popular Saturday Night Live. He is also part of the cast of the situational comedy "30 Rock" where he essays the role of Dr. Leo Spaceman.
13. Zarna Garg
Role: Mara' Friend
Active Since: 2016
Zarna Garg has an exciting story; the Indian-American actress cum comedian escaped a betrothal marriage in her home country India and migrated to the US, where she started scoring gigs as a stand-up comedian. Then, in 2016, she began appearing in Progressive Insurance Commercials as the girlfriend of Natalie Palamides' character, Mara.
Garg has made her mark in the acting field; her first romantic comedy screenplay, entitled Rearranged, became an award winner during the 2019 Austin Film Festival in the category of Best Comedy Screenplay. She also won Kevin Hart's comedy competition on Peacock' Lyft Comics'.
14. Reginald VelJohnson
Role: TV Dad
Active Since: January 2023
Since January 2023, Reginald VelJohnson has been appearing in Progressive commercials as a TV Dad, and so far, he is doing a great job depicting his character.
The popular American actor has appeared in several productions on the big and small screens. Notable among them is the most-watched situational comedy, Family Matters, where he essayed the role of Carl Winslow from 1989 to 1998.
Reginald has also graced the screen in other productions, including "Die Hard, Die Hard 2 Ghostbusters, Hart of Dixie, and many others.
15. Jackie Tohn
Role: Bonnie
Active Since: 2018
Jackie Tohn started appearing on the set of Progressive commercials sometime in 2018, and she has been filling the role of Bonnie.
Apart from the work she has done in the progressive commercials community, Jackie is acclaimed as an actress cum musician.
The singer cum actress is best known for appearing in productions like The Good Place, A Futile and Stupid Gesture, GLOW, Sisters, and many more.