Venus Williams does not have a husband as she is not married and never has been. She also does not have a boyfriend.
Venus, one of the Williams sisters and the older of the two, has been among the most recognizable faces in the sports world since she turned pro in 1994. Since then, Venus Williams has achieved global stardom, so much that her personal life, such as details about her love life, has become a national conversation.
As one of the world's most successful tennis players and part of the few African-American women to hold that reputation, Venus Williams is counted among the most sought-after women in the country. As a result, she has had her fair share of eligible suitors, both in the past and present.
Is Venus Williams Married or Dating Anyone?
Venus Williams is not married, has never been, and marriage is not a priority for her. She once made it clear that she enjoys her freedom and doesn't feel the need to subject herself to pressures from society when it comes to marriage.
"I have a lot of friends who don't believe me when I say that I like my life and I don't want to change it for any reason. I'm not desperate and they don't believe me," she said during the interview with Cosmopolitan magazine in October 2021
Since Venus Williams and Nicholas Hammond parted ways, the tennis star hasn't had any known boyfriend. She has not been linked to any personality since the breakup. She might be keeping her latest beau under wraps or she could very well be single as it is currently presumed. Fans of the tennis star continue to wait to celebrate the legend's latest love.
Venus once referred to herself as "undateable." during an Instagram live video
"Lots of people asking me to go on a date I'm just not, I would say, I'm undateable. That's okay, I'm happy."
Who Has Venus Williams Dated?
Since she became a national and international star, Venus Williams has never had a husband, although she has been rumoured to be engaged twice. She has, however, been in three known relationships. The first with fellow sportsperson, Hank Kuehne, a model, Elio Pis, and a businessman, Nicholas Hammond.
Hank Kuehne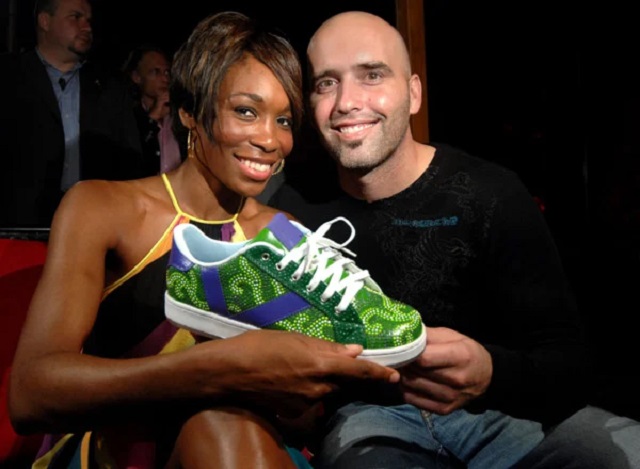 Venus Williams's first known boyfriend is Hank Kuehne, a professional golfer. She and Hank reportedly began their relationship in 2007 and were together until 2010. The two were reportedly engaged before their separation but the couple never confirmed that.
About a year after they separated, Hank got married to Andy Kuehne, prompting suggestions that infidelity was responsible for their separation.
Elio Pis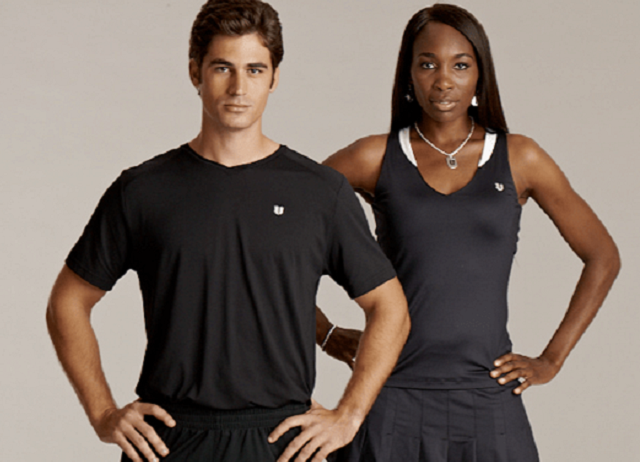 Three years after her relationship with Hank came to an end, Venus returned to the dating scene with Elio Pis. Elio, a Cuban model, met the tennis legend in 2012 after he was contracted to work as an underwear model for Venus' clothing line, EleVen.
That business arrangement quickly turned into a romantic relationship and they dated for three years until it ended in 2015. Although a dinner date in 2017 sparked rumours of rekindling the flame, it turned out to be false.
Nicholas Hammond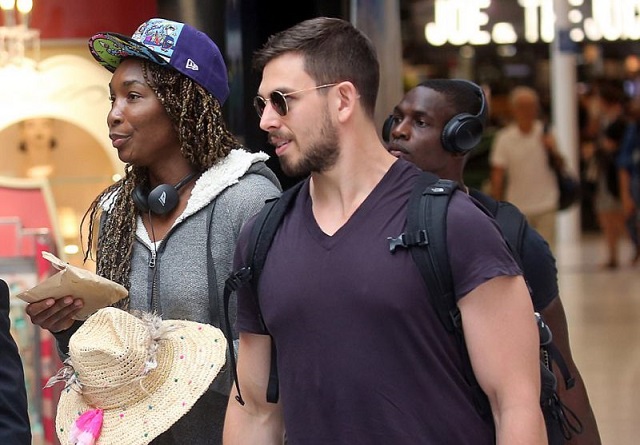 Venus Williams' third boyfriend was Nicholas Hammond, a multimillionaire businessman who came into the picture sometime in 2017. Their relationship supposedly began in 2017 and appeared to be the last for the tennis legend. The two reportedly got engaged in 2018 after pictures of Venus wearing a huge diamond surfaced online.
About a year after the engagement rumours were proven to be false, the relationship came to an end in June 2019. It is believed that the couple separated because they shared different expectations from the relationship. While Venus wanted marriage and a family, Nicholas wasn't quite ready for the jump.
Venus Williams is a Remarkable Tennis Player
Venus Williams is a renowned tennis player who was born on the 17th of June, 1980, in Lynwood, California. She is the daughter of Oracene Price and Richard Williams. She began playing tennis at the age of seven, quickly building a reputation as a talented young star.
Ever since she turned pro in October 1994 at the age of 14, she and her sister, Serena, have led a revolution in women's tennis. Aided by her father, she has competed at the highest levels of the sport, winning multiple grand slams, both in Singles and Doubles.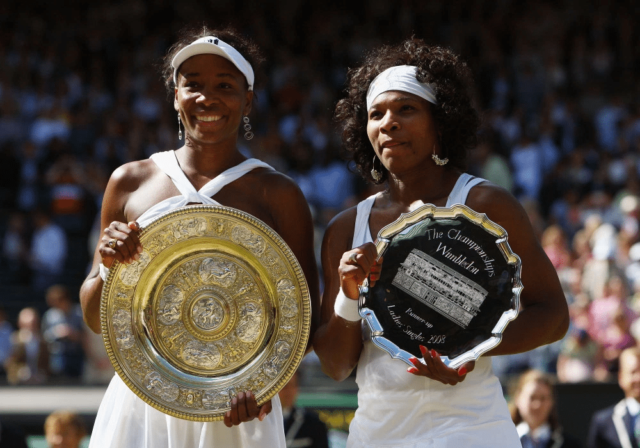 The former World No. 1 has appeared in 81 finals, winning 32 of them, including seven Grand Slam titles. She and her sister have also combined as a major force in Doubles tennis. Both sisters have appeared in 23 finals, winning 22 of them, including 14 Grand Slams.
She is also an entrepreneur. Venus is the CEO of the interior design company, V Starr Interiors. Also, she owns a clothing line, EleVen, and has co-ownership of the Miami Dolphins with her sister, Serena. She is also a published author. Her first book, Come to Win; on How Sports Can Help You Top Your Profession, was released in June 2010.
However, while she has enjoyed a long and busy career so far, her personal life bears a quieter contrast. Only a few persons are known to have ever been in a relationship with the tennis legend.
How many children does Venus Williams have?
Venus Williams does not have any children. She is aunt to her sister Serena William's daughter, Alexi Olympia Ohanian Jr.
However, according to her interview with Cosmopolitan. She considers her dog, a Havanese named Harold Reginald Williams, to be her son. The dog has been a part of her family for fourteen years now.
How many Siblings does Venus Williams have?
In total, Serena and Venus have three half-siblings on her mother's side and at least seven half-siblings on their father's side.