Jane Cameron Agee is the first ex-wife of James Brolin, the award-winning American actor. She was born on the 19th of October 1939 and was a wildlife activist during her lifetime.he died on the 13th of February 1995 at the age of 55.
Jane Cameron Agee and James Brolin were married for 18 years, during which they had two sons together. They later divorced, and Jane primarily cared for the boys. One of them, Josh Brolin, has now grown up to be a famous actor. He has often praised his late mom but also pointed out that they had an unhealthy co-dependent relationship.
Summary of Jane Cameron Agee's Biography
Full name: Jane Cameron Agee
Gender: Female
Date of birth: 19th of October 1939
Died: 13th of February 1995 at the age of 55
Ethnicity: Caucasian
Nationality: American
Zodiac Sign: Libra
Sexual Orientation: straight
Marital Status: divorced
Jane Cameron Agee's ex-Husband: James Brolin
Jane Cameron Agee's Children: Josh and Jess Brolin
Jane Cameron Agee's Parents: Shirley Fugate and John Wesley Agee
Jane Cameron Agee's Height in Inches: 5 feet 2 inches
Jane Cameron Agee's Height in Centimeters: 157
Jane Cameron Agee's Weight: 56 kg
Jane Cameron Agee's Net worth: $500 k
Famous for: James Brolin's first ex-wife
Jane Cameron Agee was an Aspiring Actress in her Youthful Days
Jane Cameron Agee was born on the 19th day of October 1939 in Corpus Christi, Texas. She was an American national and of Caucasian ethnicity. Her father's name was John Wesley Agee, while her mother was Shirley Fugate. There is no information on her siblings though she may have had them.
Jane Cameron Agee spent her formative years in Texas but later headed out to California in her 20s. That relocation was likely inspired by her desire to pursue a career in showbiz, specifically acting, though it could have been something else.
In Los Angeles, Jane Cameron took various odd jobs both on movie sets and away from movie sets. This was to garner experience as well as pay her bills. She never made much headway, but she reportedly worked as an assistant casting director on the TV series Batman, which ran from 1966 to 1968.
Later in the 70s, she appeared on TV shows such as Tattletales, This Is Your Life, The Michael Douglas Show and It's Your Bet. Most of these appearances were in her capacity as Mrs. Brolin, but she did appear as herself on It's Your Bet, a game show in which couples face off and answer general knowledge questions.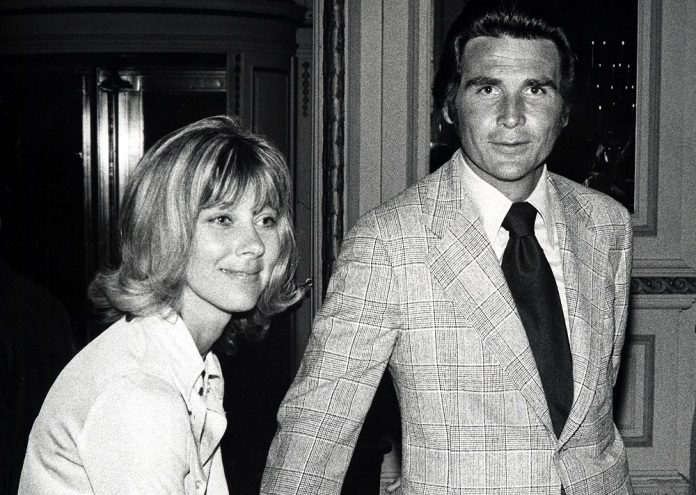 Jane Cameron and James Brolin Were Married For 18 Years
Jane Cameron Agee and James Brolin's marriage may have ultimately ended in divorce, but it still makes for a great love story. As revealed by their son, the couple met on the set of the TV series Batman in 1966.
James Brolin, still an upcoming actor at the time, was featured in the project, while Jane Cameron was an assistant casting director. They fell in love from the get-go and dated for just 12 days before going on to tie the knot.
Most people that hurriedly fall in love and get married often crash and burn, but this was not the case with Jane Cameron Agee and James Brolin, as their marriage lasted for a long time. During this period, they made their homes on ranches in various parts of California, namely Santa Barbara and Paso Robles. They welcomed two sons together. The first was Josh Brolin, born on 12 February 1968, and the second was Jess Brolin, born on 7 February 1972.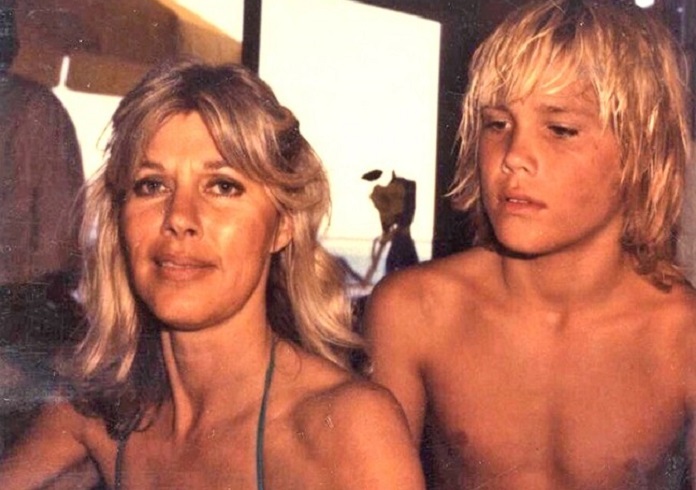 The Couple Split in 1984
After many years of a successful marital union, Jane Cameron Agee and James Brolin separated and filed for divorce. It was finalized in 1984. The couple never revealed why they decided to split, and all we have left to go on are speculations. It could have simply been a case of them growing apart and pursuing different interests as they grew older.
They may have also fallen out of love. Whatever it was, the couple remained decorous during the split and finalized.
their divorce without much rancor.
Jane got the family ranch house and was able to continue rescuing and tending her beloved animals. Her sons, who were in their early teens, also primarily stayed with her while their dad maintained constant communication.
Jane Cameron Died in a Car Accident in 1955
Jane Cameron continued her wildlife conservation efforts after her divorce from James Brolin. She kept a low profile even as that of her ex-husband soared in Hollywood. She lived out a normal life before eventually dying on the 13th of February 1995.
Jane Cameron Agee died in a car accident at Templeton, San Luis Obispo County, California. She was aged 55 years old. Her death devastated her loved ones, most especially her son Josh whose birthday was just a day before her demise. She was later interred after some funeral rights.
James Brolin's Ex-wife was a Renowned Wild Life Conservationist and Activist
Jane Cameron Agee is now most renowned for her work as a wildlife conservationist and activist. She utilized her Santa Barbara ranch home as a sanctuary for wild animals that had been forcefully kidnapped from the world and caged up in private illegal zoos.
When Jane discovered such situations, she would petition the authorities to rescue the animals. She would then welcome these animals into her home and tend to them until they were healthy enough to be let back in the wild. Some of them also lived freely on her ranch.
Jane Cameron Agee cared for cheetahs, tigers, mountain lions, and even a bear. She had an uncanny relationship with animals. Her activities were nonprofit-orientated, and this left her struggling to pay bills. To keep up, she was involved in some illegal schemes. She did whatever it took to give a better life to animals.
She Was Survived By Her Sons, Jess and Josh
Jane Cameron Agee is survived by many relatives, but the most notable are her two sons. Her first son is Josh Brolin, who has gone on to become a famous actor in Hollywood, just like his father. He is popular for movies such as No Country for Old Men and American Gangster. He also portrays Thanos in the Marvel Cinematic Universe.
Josh has previously spoken about his late mom. He has revealed that she was a good mom but stated that he often did rebellious things to please her. According to him, her death was liberating as he no longer felt he had to live up to her lofty standards. Her death also made him realize the need to be more serious with life.
The second child of Jane Cameron Agee is Jess Brolin. Jess has found it hard to live a stable life after he finished the six-figure trust fund his mom left for him. He was reported to be unemployed and homeless around 2014. Past reports also show that he has had financial troubles.
It is possible that Jess Brolin is now on a stable path, especially given that his brother is ever ready and willing to help him. The late Jane, meanwhile, admitted during her lifetime that she was the cause of some of the issues that Jess Brolin had.