How old is Shaquille O'Neal? Shaquille O'Neal's height is 7 foot 1 inch (2.16 m) and he weighs about 375 lb (170 kg). 
Shaq, as he is fondly called, is a retired NBA star. Even though many years have gone by since he gave up being a professional basketball player, he has remained relevant and is still celebrated for the skills he displayed on the court as much as his gigantic physique continues to intrigue many people. His journey to stardom began at Louisiana State University where he played college basketball under Coach Dale Brown. His stature and impressive play caught the attention of the NBA and he was soon drafted by the Orlando Magic as the first pick in the 1992 NBA draft.
In all, he spent 19 years in the professional basketball league and played for six teams: Orlando Magic, Los Angeles Lakers, Miami Heat, Phoenix Suns, Cleveland Cavaliers, and the Boston Celtics. By the time he retired in June 2011, he had distinguished himself as one of the greatest basketball players of all time. The four-time NBA champ's career accomplishments are just too many to count and they have earned him an induction into multiple halls of fame, including the FIBA Hall of Fame, College Basketball Hall of Fame, and Basketball Hall of Fame.
Shaq is easily the most accomplished player among the tallest players in NBA's history. He joined the league looking very athletic and well-trimmed but soon packed up some pounds which didn't affect his dominance in the game in any significant way.
Profile Summary of Shaquille O'Neal
Full Name: Shaquille Rashaun O'Neal
Nationality: American
Place of Birth: Newark, New Jersey, U.S.
Date of Birth: March 6, 1972
Age: 51 Years Old
Education

High School: Fulda American High School and Robert G. Cole Junior-Senior High School
College: Louisiana State University (LSU)
 MBA degree from the University of Phoenix
 Ed.D. degree from Barry University

Occupation: Sports Analyst, Former Basketball Player, Media Personality, Actor, Rapper, and Businessman
Net Worth: $400 Million
Mother: Lucille O'Neal
Step Father: Phillip A. Harrison
Biological Father: Joe Toney
Siblings: 

Lateefah O'Neal, Jamal O'Neal, and Ayesha O'Neal (died on October 24, 2019)

Marital Status: Divorced
Ex-wife: Shaunie O'Neal (2002 – 2011)
Children:

Shareef, Shaqir, Myles, Taahirah, Me'arah, and Amirah O'Neal

Weight: 375 lb (170 kg)
Shoe Size: 23 (US)
Height: 7 foot 1 inch (2.16 m)
10. Shaquille O'Neal's Height Is 7 Foot 1 Inch and He's 6 Inches Taller Than The Average NBA Player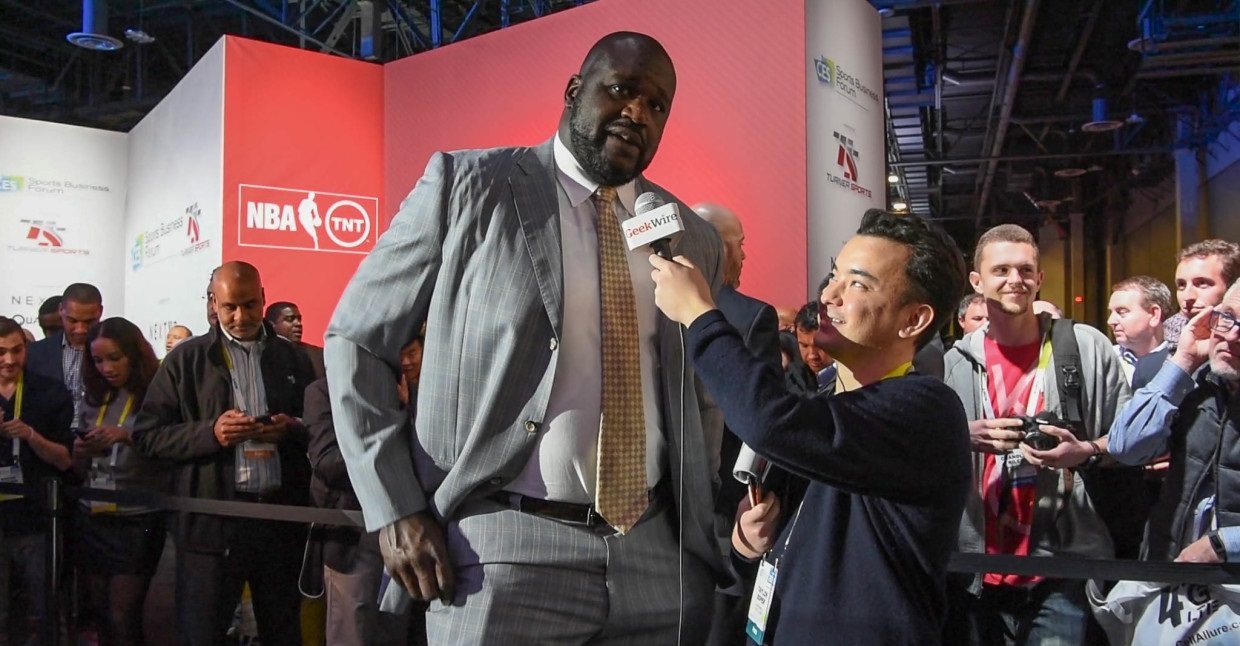 Standing at 7 feet 1 inch, Shaquille O'Neal's height has always gained him the attention of people around him. Although he is the first player that comes to mind when one thinks of the tallest NBA players, thanks to his mammoth career attainments, he isn't the tallest NBA player ever. That title goes to Gheorghe Muresan and Manute Bol who towered at 7 feet 7 inches (2.31 m); then Yao Ming, Slavko Vranes, and Shawn Bradley who are 7 feet 6 inches (2.29 m) tall.
Other players like Chuck Nevitt, Pavel Podkolzin, Tacko Fall, and Sim Bhullar are also taller than Shaq as they measure 7 feet 5 inches (2.26 m). Rik Smits and Mark Eaton are 7 feet 4 inches (2.24 m) and equally taller than O'Neal'. But then, while these players are taller than Shaq, he had an impressive physique that was physically imposing: he was very active and fast regardless of his tall height. Shaq's height and agility obviously gave him an edge over his opponents as he became the Rookie of the year 1992/1993. Dunking was also an easy feat as he could reach the basket without having to jump too high.
According to various reports, the average height of basketball players in the NBA is 6 feet 7 inches (2.01 m). What this means is that the NBA legend is 6 inches taller than the average NBA player. Also, it is said that the average height for men in the United States is 5 feet 9 inches. Given that, one can also assert that Shaq is 1 foot 4 inches taller than most men in his country. It's no secret that genetic makeup is the main factor that determines a person's height. Shaq came from a tall family and was already 6 feet 6 inches tall when he was 13 years old. From what we gathered, his biological father stood at 6 feet 1 inch (1.85 m) and his mother is slightly taller, she stood at 6 feet 2 inches (1.88 m).
9. He Added Weight All through His Career and Now Weighs about 375 lb (170 kg)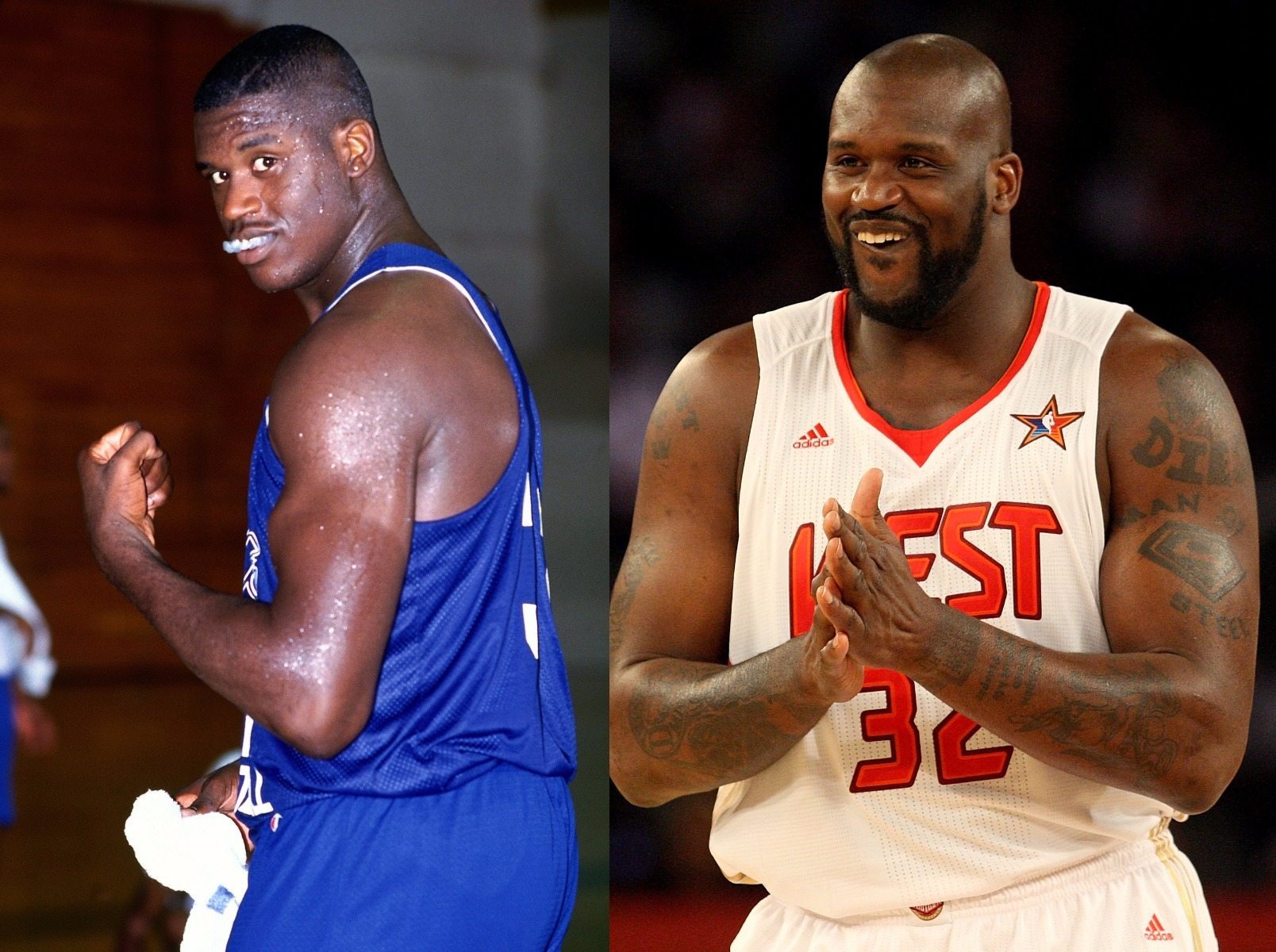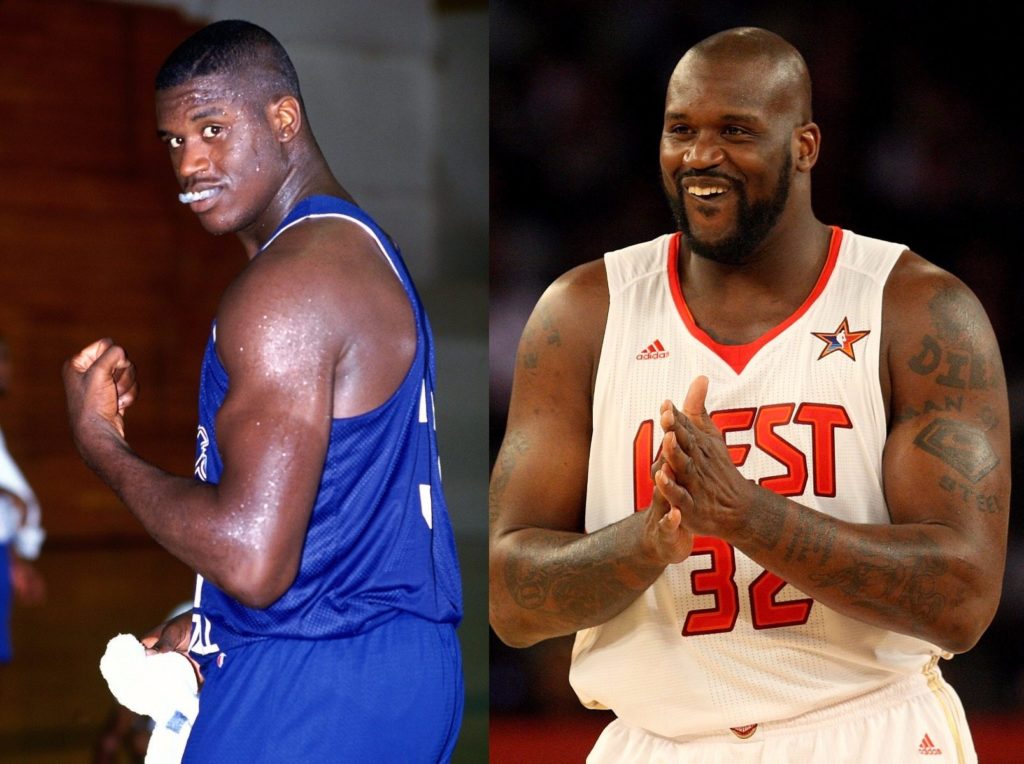 In his debut season, Shaq's weight was an estimated 230 lb. His body measurements were recorded thus: chest – 57 inches (145 cm), arms/biceps – 20 inches (51 cm), and waist – 48 inches (122 cm). However, when Shaq left for LA Lakers in 1996, after his time with the Orlando Magic, he gradually began gaining weight. Fast-forward to 2004 and the once toned Shaq had added almost 100 pounds to weigh around 370 lbs.
It turns out Shaq was intentionally trying to increase his weight to improve his stamina and extend his superior play as he was tired of getting pushed around the post in the off-season right after the Lakers won the championships. To achieve this, Shaq added more meat and potatoes to his meals and the fats began to accumulate, though he achieved his aim at first, the long-term aftereffects were unexpected.
Shaq was doing little or nothing to help the situation as he continued to pay more dedicated visits to burger restaurants than he did to the fitness gyms. He was later traded to the Miami Heats where he worked hard to drop some pounds so he could get his game going. The weight notwithstanding, Shaq still had an above-average basketball career that spanned almost two decades – his numerous accolades are proof of that.
However, some speculate Shaq would've achieved more than he did had he religiously kept his weight in check. His retirement in 2011 saw him put on even more pounds. It is believed that he currently weighs about 375 lb (170 kg). Such a gigantic body is expected to be accompanied by gigantic shoe size. Shaq wears size 23 shoes.
8. The NBA Legend Was Raised By a Baptist Mother and a Muslim Stepfather
The NBA legend was born in Newark, New Jersey to Joe Toney and Lucille O'Neal. But as fate would have it, he was not raised by his biological father. As the story goes, Joe Toney was battling with drug addiction which eventually landed him behind bars for drug possession when Shaquille was still a baby. His mother began seeing Phillip A. Harrison, an army sergeant who ultimately became the stepfather of the famous former basketball player. When Toney was released from prison, he didn't fight to take up the responsibility of being Shaq's father; he relinquished his parental rights to Harrison.
Given that, Shaquille O'Neal was raised by his mother, a Baptist, and his stepfather, a Jamaican Muslim. Because of this, the NBA star was often described as a Muslim. However, Shaq has refused to be pigeonholed. In one of his many interviews, he confirmed that his first and middle names (Shaquille Rashaun) are of Muslim origin and were given to him by his mother. He also confirmed that his stepfather was a Muslim as he described his Jewish accountant as one of his favorite people in the world and related that his best friend is a Mexican from San Antonio. With that, Shaq proclaimed himself a people person; "…I'm Muslim, I'm Jewish, I'm Buddhist, I'm everybody…", he stated.
As his biological father gave up his rights to being Shaq's father, the two remained estranged from each other. In fact, Shaq mostly didn't even acknowledge Joe Toney's existence. He always described Harrison as his father and even went as far as dissing Toney in a 1994 song titled "Biological Didn't Bother". Following the death of his stepfather in 2013, Shaq's disdain for Toney diminished and he decided to meet the man for the first time in March 2016. Reports have it that he told Toney this: "I don't hate you, I had a good life, I had Phil".
7. Shaq Is Well Read With a Doctoral Degree In Human Resource Development
This is one of the facts most people find interesting about the NBA legend. For reasons that are quite difficult to fathom, people don't expect basketball players, and indeed athletes in general to have robust academic achievements. As such, it is always a surprise when people learn that the stereotypical Shaq, who goofs around and only has his basketball achievements going for him, is highly educated. After Shaquille O'Neal graduated from high school, he decided to further his education at Louisiana State University where he studied business while playing for the Tigers with represents the university in NCAA Division I men's college basketball.
He was so good in the game that he had to leave university before he was due for graduation to begin his professional career. Nonetheless, he promised his mother that he wouldn't abandon his education; that he would continue working towards getting his bachelor's degree. O'Neal kept his words and has even exceeded what his mother expected of him. While he was conquering the NBA, he continued with his college education at some point and eventually bagged a Bachelor of Arts degree in general studies, this was in 2000.
After a while, he decided to get an MBA degree. He studied online and obtained the degree from the University of Phoenix in 2005. If anyone imagined that would be the end of his academic pursuit, they were seriously mistaken. When the center playing sensed he was approaching the end of his NBA career, he decided to pursue an educational doctorate. In 2012, the year that followed his retirement from the NBA, the Big Aristotle became Dr. O'Neal as he received a Doctor of Education degree in Human Resource Development from Barry University. Shaq dedicated the degree to his mother whom he said always stressed the importance of education.
Before receiving his Ed.D., Shaq attended the Sportscaster U. training camp of Syracuse University's S.I Newhouse School of Public Communications. We also gathered that he studied cinematography at New York Filmmaking Conservatory.
6. Shaquille O'Neal Has Possibly Sold More Records Than Some of The Rap Artists You Know
You'd probably find one if you look for it, but it is hard to think of any area of the entertainment business that Shaq hasn't explored. From sports entertainment to the movie and music industries, he has something to offer. Being a multi-talented individual who is excited about new experiences and opportunities, O'Neal decided to pursue a career in rap music which had always caught his fancy. In 1993, barely after his NBA career took off, he began composing his songs and by October 1993, he was set to drop his debut album titled Shaq Diesel. The album released under Jive Records sold at least one million copies in the United States and was certified Platinum by the Recording Industry Association of America (RIAA).
The following year (November 1994), he dropped his sophomore album, Shaq Fu: Da Return, which sold over 500,000 copies and was certified Gold. This was followed by You Can't Stop the Reign released in November 1996 and then Respect, released in September 1998. In all, the former NBA star has sold nearly two million records and his discography consists of four studio albums, two compilation albums, two soundtrack albums, nine singles, and one unreleased album, Shaquille O'Neal Presents His Superfriends, Vol. 1. The album was slated to drop in September 2001 but was postponed to the following month and has failed to see the light of the day.
In addition to the above, Shaquille O'Neal has been featured by prominent artists in the music industry, including Smooth and Quincy Jones. In 1995, he featured as a guest rapper on Michael Jackson's "2 Bad". The NBA legend is also a DJ and electronic music producer. He started Djing when he was in college and tours from time to time under the name, DIESEL. His passion for music is so deep that he created SHAQ's Fun House, something that has been described as his music festival.
5. He Is a Big Fan of Wrestling and a Trained Mixed Martial Artist
It was in 2000, while he was still an active player in the NBA, that Shaquille O'Neal began training in mixed martial arts. He also used the name Diesel as he began training at Jonathan Burke's Gracia Gym. He trained in Muay Thai, Jiu-jitsu, boxing, and unsurprisingly, wrestling. While nothing professional has come out of his training in MMA, apart from challenging Choi Hong-man a few times, he has featured in multiple productions of various promotions in wrestling. Most recently, in March 2021, he was seen in "The Crossroads" episode of AEW Dynamite, a professional wrestling television program produced by All Elite Wrestling (AEW) promotion. With Jade Cargill, he wrestled and defeated Cody Rhodes and Red Velvet.
His first professional wrestling match happened in April 2016 at WrestleMania 32. He featured as a surprise celebrity entry in André the Giant Memorial Battle Royal. Most of the other wrestlers in the ring teamed up to eliminate him after he eliminated Damien Sandow and had a bit of confrontation with Big Show. Many anticipated a match that was proposed for WrestleMania 33 between Big Shaq and Big Show but it was eventually canceled. Before this, Shaq had made multiple guest appearances with the defunct World Championship Wrestling, WWE, and Impact Wrestling.
4. His Movies Has Grossed Over $1.6 Billion at The Box Office
The former NBA player is also an actor and his filmography consists of multiple projects that were panned. To the best of our knowledge, he made his first movie appearance in the 1993 comedy film, CB4. The following year, he played Neon Boudeaux in Blue Chips, and then the titular character, Kazaam, in the 1996 musical fantasy comedy film, Kazaam. 1997 saw him make history as one of the first actors of African American extraction to play a major comic book superhero in a film. He played the protagonist, John Henry Irons (Steel), in the superhero film, Steel. In the years that followed and throughout the 2000s, he was seen in several productions like The House Bunny, Scary Movie 4, After the Sunset, Freddy Got Fingered, The Wash, and He Got Game.
He was also active throughout the 2010s when he was seen in Grown Ups 2, Blended, and a few other movies. His most recent films include What Men Want (2019), Hubie Halloween (2020), and Jackass Forever (2021). Most of his movies have been panned by critics; in addition to that, his role in Blue Chips, Steel, and Blended respectively earned him Golden Raspberry Award nominations for Worst New Star, Worst Actor, and Worst Supporting Actor. Despite these, Shaq has no plans to give up acting. While he has not enjoyed any critical acclaim as an actor, his movies have grossed over $1.6 billion at the box office.
Shaq has also been seen in dozens of television shows, including My Wife and Kids, The Parkers, Fresh Off the Boat, and The Simpsons. The man is also a producer, writer, and director.
3 He Has Been Working As a Sports Analysts Since He Retired from The NBA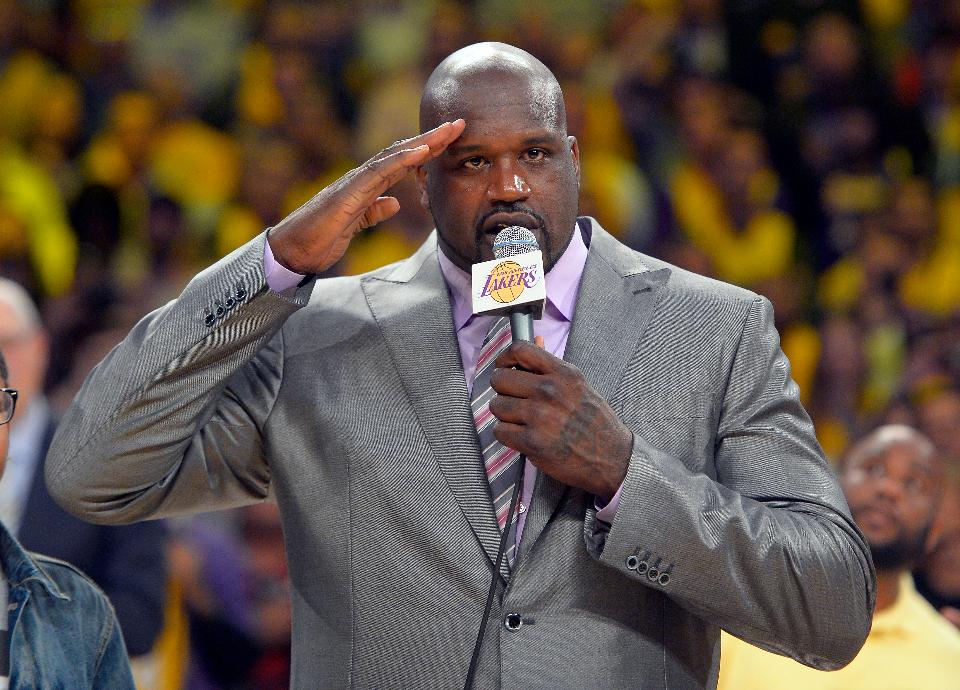 The NBA on TBT postgame show, Inside the NBA, features Kenny Smith, Charles Barkley, and Shaquille O'Neal as its analysts. It was before the 2011-12 season that TNT hired Shaq to work as a studio analyst. This means that the former NBA player wasted no time before he found something doing following his retirement from the league. Given the awards and recognition he earned as a player, one would agree he is perfect for the job. Apart from winning the NBA championship four times, Shaq participated in the NBA All-Star Game 15 times and was named to All-NBA First Team eight times, first in 1998 and then consecutively from 2000 to 2006.
From 2000 to 2002, he was the NBA Finals MVP, and thrice, Shaq emerged as the NBA All-Star Game MVP. These, among other career highlights, qualified the NBA Rookie of the Year 1993 to serve as an analyst for the sport he dominated when he retired. More so, he had gained some knowledge in the field. As stated earlier, he took a broadcast journalism course, Sportscaster U, at Syracuse University's S.I Newhouse School of Public Communications. Then, he had an interview wherein he expressed that he would like to have his own radio and TV show after he retires as a professional basketball player.
While his talk show titled Shaq Talk is still in the pipeline as of this writing, he has a weekly segment on Inside the NBA called Shaqtin' a Fool.
2. Shaquille O'Neal's Net Worth Is Currently Estimated at a Massive $400 Million
From basketball to his exploits in the music and movie industry, endorsement deals, and his host of business interests, Shaquille O'Neal has multiple sources of income. But what made him a million and subsequently a multi-millionaire is his career earnings from professional basketball. He earned $17.4 million in the first four years he spent in the NBA with the Orlando Magic. From there, he moved on to play for the Los Angeles Lakers where he spent most of his years in the league. Through the nine seasons he played for the Lakers, O'Neal earned over $166.5 million ($166,592,487).
His next team was the Miami Heat and he earned at least $40 million during his stay with the side. With the Phoenix Suns, he pocketed $41 million and then respectively made $20 million and over $1.3 million ($1,352,181) with the Cleveland Cavaliers and the Boston Celtics. In all, Dr, Shaq made over $286.3 million ($286,344,668) in career earnings as a professional basketball player.
Following his retirement, Shaq remained a relevant and popular figure. As such, he continues to land and make money from endorsement deals. Disregarding that and his salary from working as a sports analyst, the former NBA player has a robust business portfolio that augments his income, thanks to his MBA degree. He has invested in prominent companies like PepsiCo, Apple, and General Electric. He is a minority owner of the NBA team, Sacramento Kings; an NRG Esports investor, and a member of Papa John's board of directors. It is really not difficult to see how he accumulated his $400 million fortune.
1. Big Shamrock Is a Father of Six and a Divorcee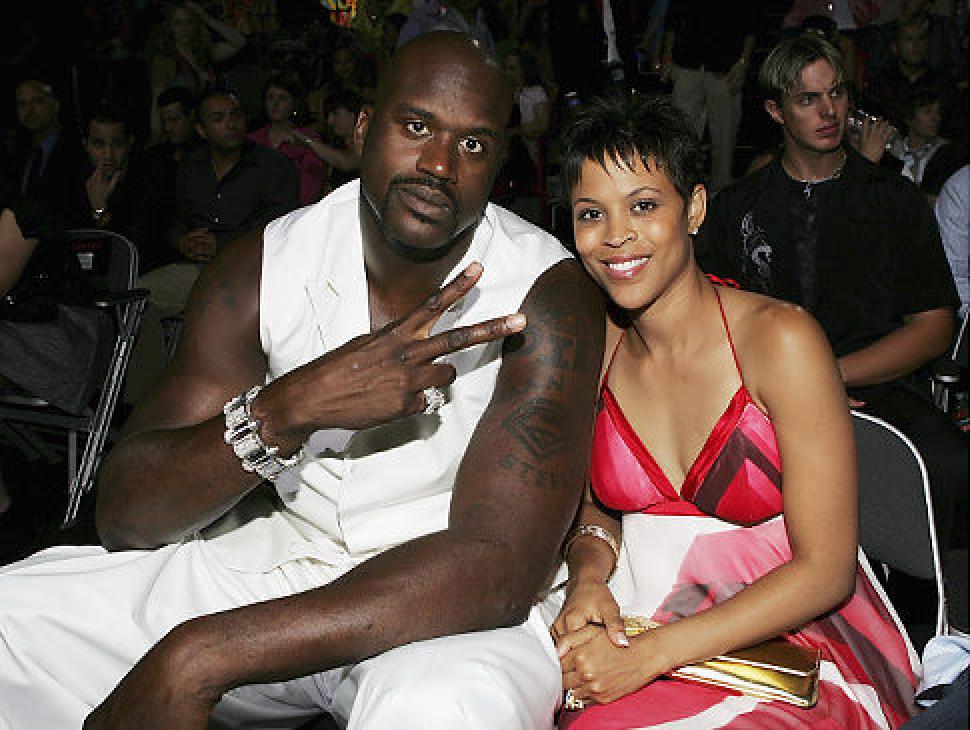 Shaq was married to Shaunie O'Neal from 2002 to 2011. The former couple began dating in 1997 and got engaged in June 2000. Over half a decade of being together, they got married at the Beverly Hills Hotel on the 26th of December 2002. About five years later, on the 4th of September 2007, Shaq filed for divorce from Shaunie. However, the couple patched things up and remained together. But then, Shaunie would file for divorce again in November 2009. She cited irreconcilable differences and the divorce was finalized in 2011.
The couple had a messy separation which mostly emanated from the claims that Shaq cheated on Shaunie multiple times. When the divorce was finalized, Shaunie got custody of their kids. Nevertheless, Shaquille was very much involved in their lives. In all, he is a father of six children, four of whom he had with Shaunie. Before they got married, they had a son named Shareef Rashaun O'Neal and a daughter named Amirah Sanaa O'Neal. After they got married, they welcomed another son and daughter respectively named Shaqir Rashaun O'Neal and Me'Arah Sanaa O'Neal.
Shaq had a daughter with Arnetta Yardbourgh before he started dating Shaunie, her name is Taahirah O'Neal. Shaunie also had a child before she started dating the former NBA star. Originally named Myles Nelson Baptiste, the child now goes by the name Myles Baptiste O'Neal.