As one of the biggest movie stars on the planet, the success of Will Smith's career has helped him enjoy some of the finest things in life. Some of the things he has achieved through his success include a spectacular house in Calabasas, California, as well as many other investments. Meanwhile, his Calabasas mansion is where Will Smith raised his now-famous kids, Jaden and Willow.
Through his top-notch entertainment skills, Will Smith has enjoyed success both in TV, Film, and Music. Today, he is regarded as one of the most powerful actors in Hollywood, with his net worth estimated at $350 million. Here is an inside look at the life Will Smith's admirable wealth has enabled him to live. Also, explore the family life of the Grammy winner.
A Look at Will Smith's Remarkable Career
Will Smith once turned down a scholarship to the famous Massachusetts Institute of Technology (MIT) to pursue a rap career, a decision that many would boldly call insane. But for Will, it was about his passion and his conviction to see his dreams come through. That is why, despite taking a massive risk, it turned out incredibly well for him.
The Fresh Prince of Bel-Air began his rap career as one half of DJ Jazzy Jeff & The Fresh Prince. Just before he graduated high school, he had his first hit track, Girls Ain't Nothing but Trouble. The success of the track led to more success, including releasing an album, Rock the House, and winning the first Grammy Award for Best Rap Performance.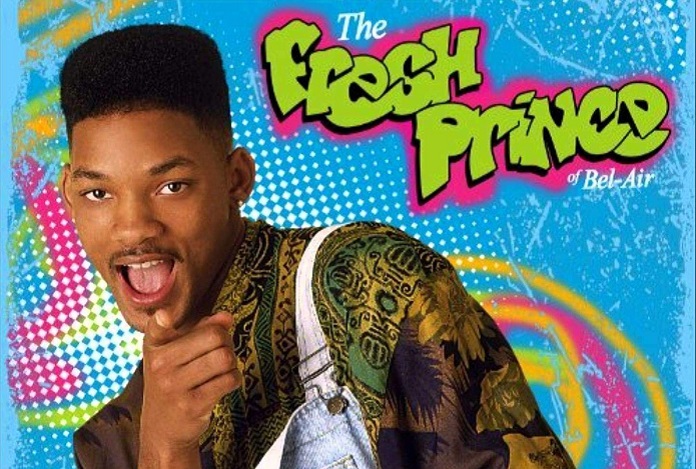 The Fresh Prince of Bel-Air turned out to be a massive hit for NBC and Will, and it became the launching pad for his long and fulfilling career. However, despite his success as a rapper, Will wanted a career in acting. So in 1990, he began his career as an actor, both in fulfillment of his dream, as well as a means to escape the mighty hands of the IRS, whom he owed $2.8 million.
So far, Will Smith has appeared in more than 70 movies, produced more than 30 plus movies and TV shows, as well as write, direct, and compose many projects. His movies have made more than $6.3 billion at the global box office, making him one of the most bankable actors of all time.
Highlights of His Most Notable Film Credits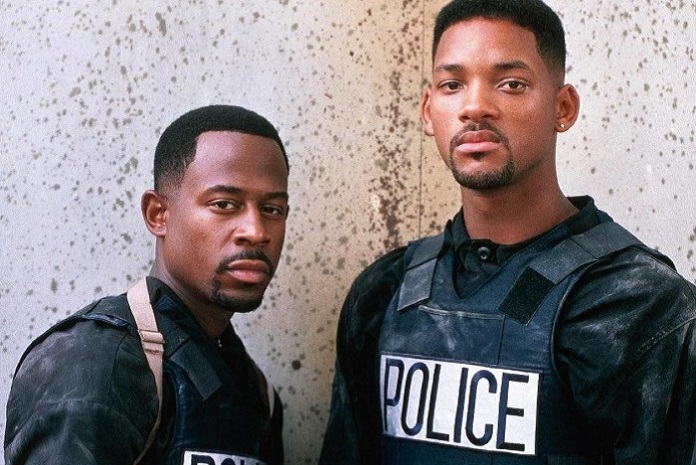 While the roles Will Smith turned down, like the Neo in The Matrix, are some of the most popular content on the internet, he is just as iconic for several roles. Mike Lowrey in the Bad Boys franchise, Agent J in Men in Black, Robert Neville in I Am Legend, Capt. Steven Hiller in Independence Day. Others include Chris Gardner in The Pursuit of Happyness, and most notably, playing himself in The Fresh Prince of Bel-Air.
He Has Won Many Awards
In his more than three decades in the entertainment industry, Will Smith has received more than 130 award nominations, winning over half of them. Some of his award recognitions include two Oscar nominations for Best Actor in The Pursuit of Happyness and Ali. Other noteworthy award nominations and wins include the Golden Globes, Saturn Awards, BET Awards, Daytime Emmy Awards, and several more.
Will Smith also has a few awards from his music career, including seven nominations and four wins from the Grammy Awards. Although he is yet to have his name in the Hollywood Walk of Fame, he is a shoo-in for a place in America's ultimate entertainment club.
Exploring His Beautiful House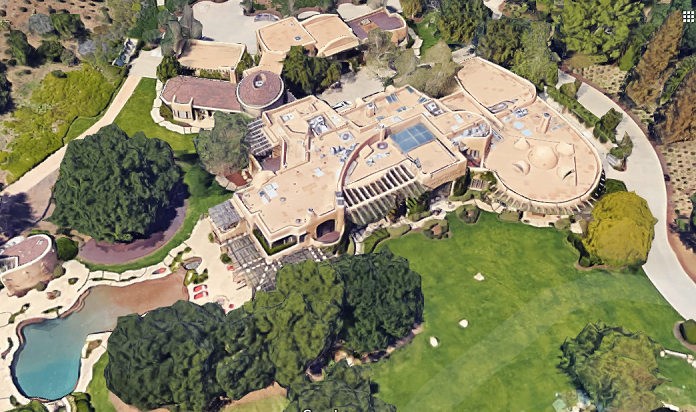 Having built such an amazing career, with a net worth of $350 million to go with, Will Smith has come very far from the financial strains that drove him into acting. Will and the Smith clan live in one of the most beautiful homes in California, one that made the pages of the highly exclusive, Architectural Digest.
The house itself is located in a confined area in Santa Monica mountain range, above Malibu, near Calabasas, California. A popular Californian neighborhood that is home to plenty of celebrities such as Drake, The Kardashians, and Katie Holmes. The 25,000 square foot mansion lies on 150 acres of land and was built for over seven years. The mansion features an adobe-styled interior, with each room connected in a fluid design.
Will Smith's 25,000 square foot mansion is worth $42 million and was designed by Stephen Samuelson with architect Harry Perez-Daple. It was built from scratch just for the Smith clan and is one of the cornerstones of the Smith family's $100 million real estate empire, which includes properties in Hawaii, Utah, Malibu, and other parts of the world.
Features and Amenities of His Calabasas Mansion
Will Smith's Calabasas mansion has nine bedrooms. It also has a pool room, a meditation lounge, home theatre and a recording studio, which comes in handy for Will and his son, Jaden, who is also a musician. The studio is famously known as the place where his daughter, Willow, recorded her hit track, Whip My Hair.
Other features of Will Smith's wondrous house include a lake, an outdoor pool, basketball, volleyball, and tennis courts. The house also features a majestic entrance, one made out of a carved wooden door that was imported and restored from a fort in Northern India.
The Smith family must have a thing for living rooms because they have at least three. Each room has at least three different types of seats. The room with the lovely set of '60s Brazilian rosewood chairs, and the floor is graced by a beige silk area rug is a favorite.
Every house has a kitchen, but very few can match the splendor in Will Smith's Calabasas residence. The kitchen is made out of oak panels and has a huge island unit at its center for large cooking, all in an open plan layout space. Need we say more, every Hollywood house has one and they get more creative by the day.
The Smith's enjoy a free form pool that blends with the earthy, natural aesthetics of the house. Although the nature of his work means Will Smith doesn't spend plenty of time at his house, he and his wife have crafted a place that he will always be happy to return to. All thanks to the success of his career, a tailored exterior, and an even more spot-on interior by the interior designer, Judith Lance.
Other Luxury Acquisitions of Will Smith
Aside from his house, Will Smith is also the owner of a few other expensive comforts. He owns a custom RV named The Heat. He reportedly bought it for $2.5 million and the RV consists of luxuries such as 14 TV screens, 360-degree video surveillance and a $25,000 bathroom.
Smith and his wife have also not hesitated to splash the cash on their children. Jaden and Willow are both owners of a Tesla Model X and a Porsche Cayenne Turbo. As for the parents, they are a little more lowkey with their car acquisitions. Will is, however, believed to have an extensive car collection that includes a Maybach, Escalator, Navigator, Bentley, and Mustang. Surprisingly, while you would expect the family to own a private jet or a yacht, they don't. They have, however, been known to spend ludicrous amounts to charter them whenever they need them.
Everything You Need to Know About Will Smith's Family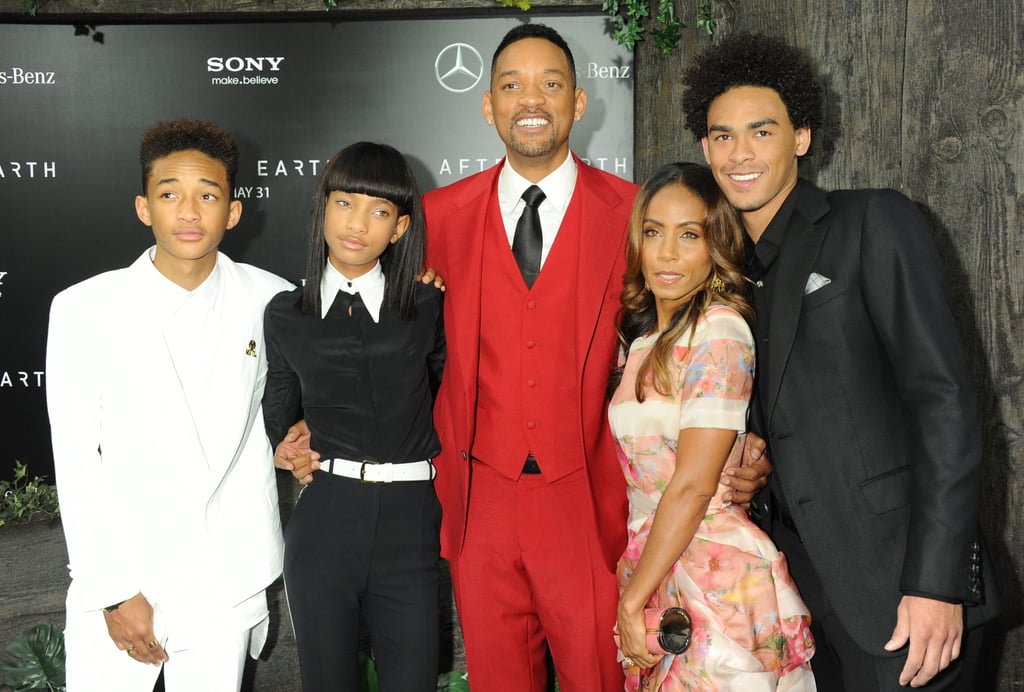 On the surface, along with his wealth and career, Will Smith is also quite the blessed family man. Despite the failure of his first marriage to Sheree Zampino, he has been very successful with his second attempt with Jada Pinkett Smith. The two of them have been married since 1997. They share two children – Jaden and Willow, and he has a third child, Willard from his first marriage.
Except for Willard, every member of the Smith family is in show business, in one capacity or the other. Will and Jada are actors, Jaden is an actor/musician and Willow is a musician/television personality.
Will Smith and Jada Pinkett Smith's Unusual Marriage
Even though Willow and Jada have been together for a long time, it hasn't been without its own set of controversies. The two of them have at one time or the other, been accused of cheating on each other.
However, the lack of major conflict from the rumors led to speculation that the couple is in an open marriage. While they have not expressly confirmed it, the couple's interpretation of their 'marriage' from various interviews, such as this, or this, points in that direction.
Are they Scientologists?
Outside of their redefinition of marriage, Will Smith and his family have also been linked with the controversial religion, Scientology. The religion comprises a few Hollywood elites, such as Tom Cruise, Elizabeth Moss, and John Travolta.
However, the truth, according to Will Smith, is that he is not a member of the religion. He does, however, have some nice things to say about it, such as 'I just think a lot of the ideas in Scientology are brilliant and revolutionary and non-religious'. As a fact, Will Smith and his family are non-religious.