In finding answers to the question of who Lily Collins has dated so far, we came across several impressive men who, over the years, have built enviable careers. So, who really are these men? Well, the article below will provide answers to the question.
First, let's catch up with who the talented lady in question is. Lily Collins is a British-American actress, model, and writer famous for works like Growing Pains, a BBC series which was her first screen role at the age of two. In her teen years, she wrote the column "NY Confidential" for the British magazine Elle Girl and in 2008, Lily was selected as the International Model of Spain's Glamour magazine. Her acting career has seen her appear in Stuck in Love (2012) as Samantha Borgens, Tolkien (2018) as Edith Tolkien, Fantine in Les Misérables (2018) and many others. She has won awards like the New Hollywood Award from the Hollywood Film Awards (2016) and Lacoste Spotlight Award from the Costume Designers Guild (2017), both for her work in Rules Don't Apply.
A Detailed List of Lily Collins' Boyfriends and Ex-Lovers
Riley Harper
It is on record that Lily Collins dated Riley Harper who played a stuntman in the movie Priest. Lily was also part of the cast as she played the character of Lucy Pace. The relationship between the two began when they met on the set of the film and it lasted from August 2009 to September 2010 when they broke up.
Taylor Lautner
It was rumored that she dumped Riley for Taylor Lautner as just a few months after leaving the former, Lily Collins was in Taylor's arms. The two also starred in the film Abduction and their relationship was said to have begun in November 2010 when they were spotted having lunch together and later at a football game. Nevertheless, come September 2011 and it was all over between the former co-stars.
Zac Efron
Zac Efron and Lilly Collins were spotted together in February 2012 at a friends birthday and they seemed too close than people thought necessary, the two continued seeing each other but it wouldn't last forever as they broke up in May but got back together shortly after as they were spotted together at a movie; however, this relationship did not last in the long run.
Chord Overstreet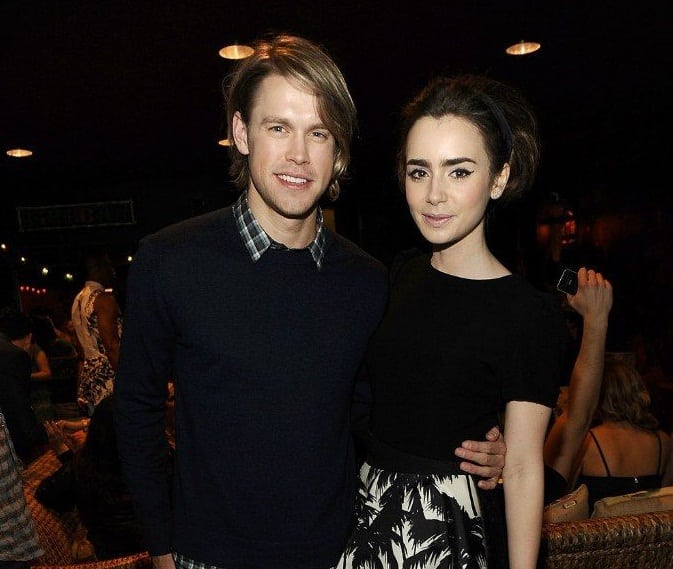 The rumor that Chord Overstreet and Lily Collins dated was started when the two were spotted at a birthday party all cozied up. This led fans to wonder what was happening between them.
Jamie Campbell Bower
When Lily Collins dated Jamie Campbell for the first time, little did anyone know they would come back to each other after breaking up twice. Their first relationship was between July 2012 to October 2015, a hiatus ensued but they came back again in August 2016 before going the path of another break up later in 2017. Nevertheless, they came back together in December 2017 and have been together since then.
Between the times Lily Collins dated Jamie and had their intermittent breakups, rumors had it that she also dated Thomas Cocquerel, Chris Evans and Matt Easton.
Thomas Cocquerel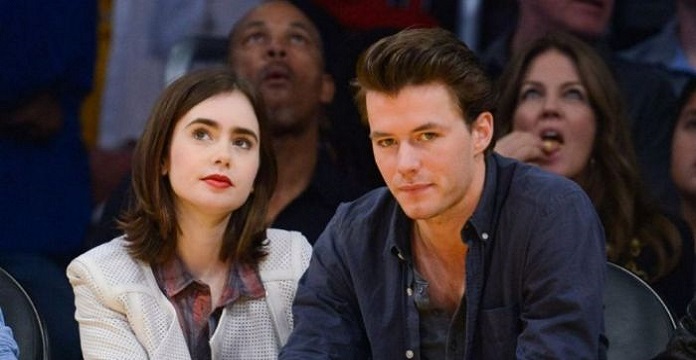 The relationship between the two was confirmed as factual and not just a rumor when it was authoritatively reported that Lily was dating the Australian actor. We learned that they were introduced to each other through a friend and things kicked off just fine. This was all happening within and after February 2014 but by September of the same year, their relationship was revealed to be over when Lily was rumored to be someone else.
Matt Easton
The story of these two being together started as a rumor, and was ended as one. Matt is a professional photographer who, with his good looks alone will have many girls falling for him, but perhaps not Lily Collins or rather not for long, that is, if indeed something tangible happened between them.
Chris Evans
Chris Evans or Captain America as most people would rather choose to call him, hit things off with Lily Collins after meeting at the Vanity Fair Oscars party on February 22, 2015. By March 2015, the two were said to have gone their separate ways.