Venus and Serena Williams have ten siblings. The Michigan duo were born to the same biological parents but have several half-siblings from each of their parents' other relationships.
On their mother's side, they have three half-sisters – Yetunde Price (late), Isha Price, and Lyndrea Price. On their father's side, they have seven known half-siblings – half-sisters Sabrina and Reneeka Williams and half-brothers Richard III, Ronner, Reluss, Dylan Williams, and Chavoita LeSane.
How Many Siblings Does Serena Williams Have?
Serena Williams has eleven siblings in total, including her sister Venus. She was born as the youngest child of Oracene Price and Richard Williams in 1981. She had four immediate older sisters, three of whom came from Oracene's first marriage to Nigerian-American businessman Yusuf Rasheed.
Richard was her second husband, and they were married for a total of 22 years. On the other hand, Serena's father was married a total of three times, and two of those marriages produced a sizable number of children. He was first married to Betty Johnson for eight years, from 1965 to 1973, and that marriage produced five children – Sabrina Williams, Reneeka Willians, Richard Williams III, Ronner Williams, and Reluss Williams.
Richard's third marriage to Lakeisha Juanita Graham lasted for 7 years, from 2010 to 2017, and produced one son named Dylan Williams in 2012. His last child is Chavoita LeSane, born from an extramarital relationship.
Who is Venus and Serena Williams' Sister?
Serena and Venus have three sisters they grew up with and were close to; Yetunde, Isha, and Lyndrea Price. Their closeness isn't surprising because they were born to the same mother and grew up together for the most part.
Serena and Venus have two other half-sisters named Sabrina and Reneeka Williams from their father's first marriage, but they do not share a close relationship with those two. Here is everything you need to know about Venus and Serena Williams' sisters.
Isha Price
Date of Birth: 1975
Age: 48 Years Old
Occupation: Lawyer and producer
Mother's Name: Oracene Price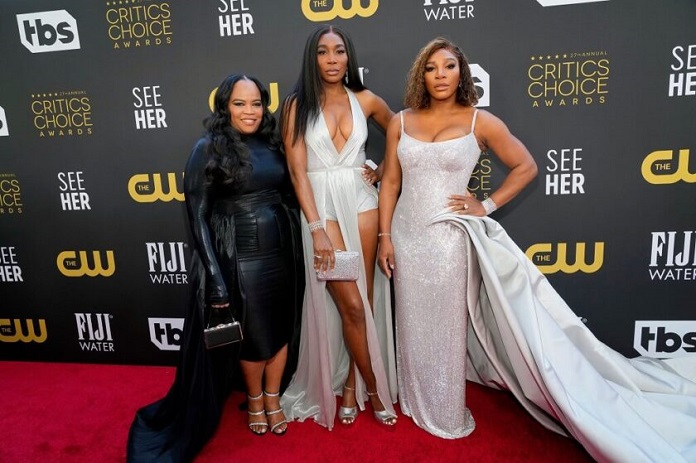 Isha Price is an American lawyer and producer. She is best known as the half-sister of world tennis royalty Serena and Venus Williams. Isha was born in 1975 in Detroit, Michigan, to Oracene Price and Yusuf Rasheed. She lost her father at a young age and was eventually unofficially adopted by her mother's second husband, Richard Williams. She spent the latter part of her childhood in Florida, where she grew up with her other sisters.
Isha, who studied Law in college, prefers to keep her life details private. Her college education information is unavailable. However, at 48, Isha is successful in her own way. Apart from being a lawyer, she is also a movie producer. Her most notable work was in the production of the 2021 movie 'King Richard,' a film about the life of her stepfather and coach, Richard Williams.
Isha is not active on social media at the moment. There is also little known about her private and romantic relationships. Her marital status at the moment is unclear. One thing that is never uncertain, though, is Isha's love for her siblings. She shares a very close sisterly relationship with Serena, Venus, and Lyndrea.
Lyndrea Price
Date of Birth: 1978
Age: 45 Years Old
Occupation: Web designer and businesswoman
Mother's Name: Oracene Price
Lyndrea Price is currently 45 years old. She was born in 1978 as the youngest child of Oracene and Yusuf's marriage. Like Isha, Lyndrea grew up partly in Michigan and partly in Florida. She spent the latter part of her childhood being raised by Richard Williams, who her mother married in 1979.
Lyndrea was an athletic child and participated in a lot of field and track sports as a young girl. Her parents decided to introduce her to tennis, and she played the sport for a while, eventually giving it up in college due to a lack of passion.
Several years later, Lyndrea finally found her calling in the fashion world. She works as a costume designer for her sister Venus' sports clothing brand, Eleven. She is also into IT and has a tech career in web designing as well. Lastly, Lyndrea is a fashion designer and businesswoman who has worked with various notable fashion brands. She is currently single and does not have a child. She is not active on any social media platforms at the moment.
Yetunde Price
Full Name: Yetunde Price
Date of Birth: 1971
Age: 31 (at time of death)
Occupation: Nurse, personal assistant, and hair salon owner
Mother's Name: Oracene Price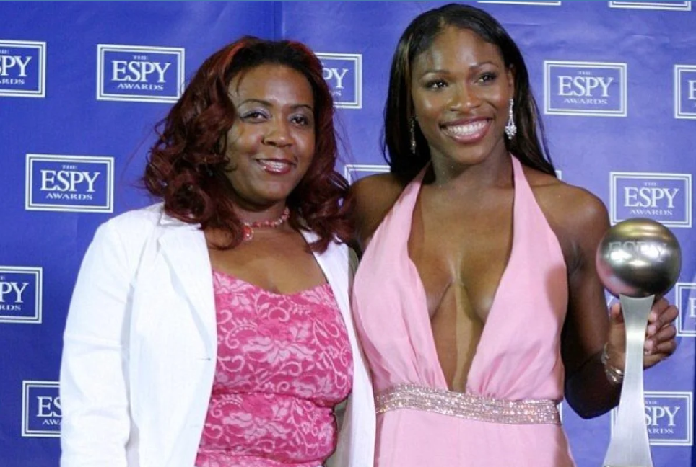 Yetunde Price was born in 1971 in Michigan, United States of America. She was the eldest daughter of Oracene Price and was born during her mother's first marriage to Yusuf Rasheed, a Nigerian-American businessman. She was raised by Richard Williams, the father of Serena and Venus, after he partially adopted her and her sisters upon marrying their mother.
According to several reports, Yetunde was an extremely brilliant student. She was also the valedictorian of her high school class. She studied Nursing in college and was a registered nurse before her death. Yetunde also owned several businesses, including a hair salon located in California. She briefly worked as a personal assistant to Serena and Venus at the genesis of their professional careers.
Yetunde was not just a career woman. She was also a mother. Her children were named Jeffrey, Justus, and Jair. Justus and Jair were the products of her short-lived marriage to Byron Bobbitt. Three years after their divorce in 2000, she began dating Rolland Wormley in 2001.
However, tragedy struck in 2002 after Yetunde was hit by a bullet in a drive-by shooting incident. Although she was taken to the hospital, she didn't receive immediate treatment, and she died from the gunshot wounds. Several reports have revealed that Yetunde and her boyfriend were on their way to watch Serena and Venus at their training and were very close to the venue when the incident occurred.
Her death devastated her family, particularly Venus and Serena, who felt especially guilty over the tragic event. Her shooter, Robert Maxwell, was sentenced to 10 years in prison for voluntary manslaughter. Yetunde was 31 years old when she died.
Meet The Other Venus and Serena Williams Siblings
Richard Williams III
Date of birth: 1964
Age: 59 Years Old
Occupation: Construction
Mother's Name: Betty Johnson
Richard Williams III was born in 1964 to his father, Richard Williams II, and his mother, Betty Johnson. He was born in Los Angeles. Very little is known about him to date except for the fact that he is the half-brother of Serena and Venus Williams. Richard has no social media presence except for a LinkedIn profile that does not say much. He allegedly owns a construction company called Start2FinishConstruction.
Dylan Star Williams
Date of Birth: August 2012
Age: 11 Years Old
Occupation: Not known
Mother's Name: Lakeisha Juanita Graham
Dylan Star is the youngest of Venus and Serena Williams' siblings. He was born in  2012 to Richard Williams and his third wife, Lakeisha Juanita Graham. Dylan was born in New York and although his parents are currently divorced, the 10-year-old is surrounded by a large, loving family.
Sabrina, Reneeka, Ronner, and Reluss; Chavoita LeSane
Mother's Name: Betty Johnson
Not much is known about the remainder of Richard Williams' children. Sabrina and her four siblings seem to have a rocky relationship with Richard, as she accused him of being a deadbeat dad who not only walked out on their mother but hid their identities from his subsequent families as well.
While Sabrina, Reneeka, Ronner, and Reluss were born to Betty Johnson, Chavoita LeSane was born to a strange woman who has remained anonymous.