Richard Williams has been married multiple times in his lifetime. The 81 year-old tennis coach was first married to a woman named Betty Johnson (died December 1998), then later to Oracene "Brandy" Price, the mother and coach of Venus and Serena Williams, and finally to a grocery store owner named Lakeisha Juanita Graham.
For those wondering who Richard Williams is, we want to make it clear that he is the father of renowned and multiple championship-winning tennis stars Venus and Serena Williams. The tennis legends are not Richard's only children, as he has other children from other marriages. This article, however, focuses on the women he fathered those children with. Let's meet the three women who were once Richard Williams' wives.
Betty Johnson Williams was Richard Williams's First Wife
Full Name: Betty Johnson Williams
Gender: Female
Date of Death: December 1998
Ethnicity: African-American
Nationality: American
Sexual Orientation: Straight
Religion: Christianity
Marital Status: Divorced
Betty Johnson's Ex-Husband: Richard Dove Williams Jr.
Betty Johnson's Children: 6 – Katrina, Sabrina, Ronner, Reluss, Richard III, Reneeka
Famous for: Being Richard Williams' first wife
Aside from being acknowledged as the first ever woman Richard Williams married, not much is known about Betty Johnson Williams. All indications point to the fact that she was an American citizen of African-American origin. There is no public record of when Betty Johnson was born, nor are there any details of what her early family life was like.
Including the obvious and well-established fact that we don't know who Betty Johnson's parents are, we also don't know if Betty Johnson grew up with any siblings and the whereabouts of those siblings if they are still alive.
Amongst other unknown details of the life of Richard Williams' first wife, her formal education background also has a question mark attached to it. If one were to guess, though, nothing that has been written about her suggests that she is adequately educated.
Career-wise, everything that has been written about Betty Johnson gives the impression that she was a homemaker and didn't have a measurable source of income, a condition that gravely impacted her lifestyle after her divorce from Richard Williams.
She Met and Married Richard Williams in The Mid-1960s
Richard Williams' profile suggests that he moved to California in the mid-1960s. A short period passed, and he met Betty Johnson. Betty was just coming out of a relationship at the time, and they hit it off even though Betty was a single mother of 1 daughter named Katrina.
The timeline of their courtship is not exactly public knowledge but the former couple soon tied the knot in 1965.
Betty Johnson and Richard Williams were Married For 8 Years
The marriage between Richard Williams lasted for just 8 years, and within that time frame, the former couple had five children together, 3 daughters and 2 sons – Sabrina, Ronner, Reluss, Richard III, and Reneeka.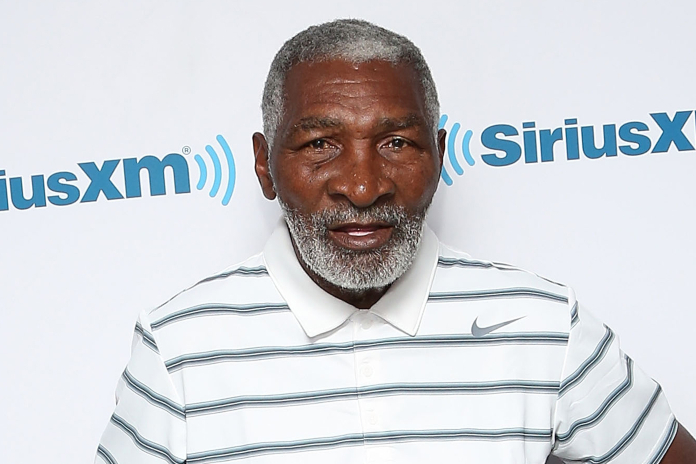 Unfortunately, Richard walked out on his first family in 1973, and there was nothing smooth about the divorce. His first child with Betty, Sabrina, was only 8 years old while the youngest was just 8 weeks old at the time.
Betty Johnson Died in 1998
After Richard walked out on them, Betty found it hard to cater to what had then become a family of 7, and it negatively impacted her personality. Her first daughter with Richard, Sabrina, claims that her mother became quite aggressive while coping with the enormous pressure of raising 6 children on her own.
She managed to do so with the assistance of the church in the community where she raised her children. Years later, Betty Johnson was diagnosed with cancer, a disease that eventually led to her death in December 1998. Betty's death hit her children hard, but they have since moved on with their lives.
Following the release of the movie King Richard, which documented Richard Williams' invaluable role in shaping tennis greats Venus and Serena Williams, Betty's daughter Sabrina, has had less than complimentary remarks about a father who walked out on their family when she was only eight years after promising he was going to get a bike for her.
She said Richard Williams was only a king in his head while also revealing that he completely forgot about his family even when Betty was struggling with cancer. She also revealed that her mother had long moved on with her life before cancer snatched it away and that she had taken a cue from her mother and equally moved on with her life even though she had no intention of attending Richard's funeral when he died because he was already dead and buried in her head.
Oracene "Brandy" Price was Richard Williams's Second Spouse
Full Name: Oracene "Brandy" Price
Nickname: Brandy
Gender: Female
Date of Birth: April 3, 1952
Oracene Price's Age: 71 years old
Place of Birth: Saginaw, Michigan, United States
Ethnicity: African-American
Nationality: American
Zodiac Sign: Aries
Sexual Orientation: Straight
Religion: Christianity
Marital Status: Divorced
Oracene Price's Ex-Husband: Richard Dove Williams Jr.
Oracene Price's Children: 5 – Yetunde (deceased), Lyndrea, Isha, Venus, Serena
Eye Color: Brown
Hair Color: Dark Brown
Education: Buena Vista High School, Western Michigan University
Profession: Registered Nurse (rtd.), Tennis Coach (rtd.)
Famous for: Being the mother of Venus and Serena Williams, and Richard Williams' second wife
Oracene Price was born on April 3, 1952, in Saginaw, Michigan, United States of America. Her birth sign is Aries, and she belongs to the African-American ethnic group. Oracene's parents' identity has so far been withheld from the public, but several reliable sources have revealed that her father was an automotive worker while her mother was most likely a homemaker.
We can't definitively say that Oracene was the only child of her parents, but without any piece of information to the contrary, we will work with the assumption that she was. Richard Williams' second wife grew up in her hometown of Saginaw, Michigan, where she received her high school diploma from Buena Vista High School at the age of 18.
She remained in her home state for her college education and graduated from Western Michigan University, where she graduated with a B.Sc. in an as yet unidentified discipline.
She was a Nurse and Tennis Coach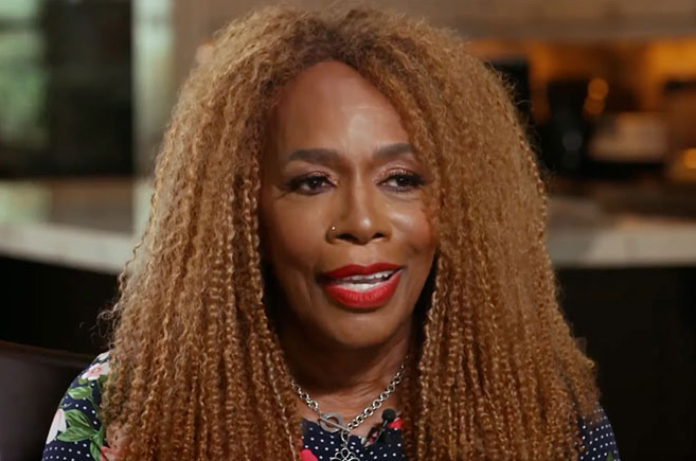 Oracene Price worked as a nurse after the death of her first husband (more on that later) and later used her well-grounded background in Tennis to coach and inspire her daughters, Venus and Serena. Those two have credited their mom with greatly influencing their Tennis careers in every way, and as you read on, it becomes clear why they think so.
She instilled her rugged nature and the ability to remain calm under intense pressure in her children. Along with Richard Williams, she pulled Venus and Serena from their training academy to instill those qualities herself with the support of her ex-husband, Richard Williams.
The training she instilled in her tennis-star daughters has yielded numerous singles and doubles titles, including an incredible 120 singles titles, 49 for Venus and 71 for Serena, and 28 titles for doubles. Those titles include Golden Slam titles, Australian Open, US Open, WTA Tour Championships, Olympic Gold Medal, Golden Slam Doubles, and French Open.
Oracene Price is also an active philanthropist, feminist, and racial activist who has set up foundations like the OWL Foundation to assist young, academically challenged people to express themselves. The foundation also provides an excellent learning platform for these students to thrive.
Her work as a feminist and an activist has primarily focused on addressing issues of gender discrimination and racial inequality on the court and in society as a whole. Suffice it to say that she has achieved measurable and satisfactory results as a result of her efforts.
Oracene Price Married Richard Williams in 1980
Oracene Price met Richard Williams in 1979, shortly after the death of her first husband. At the time, she was working as a nurse. One thing led to another, and they began to date exclusively in the same year. Oracene became pregnant, and the couple had their first child together on June 17, 1980. They tied the knot shortly afterward.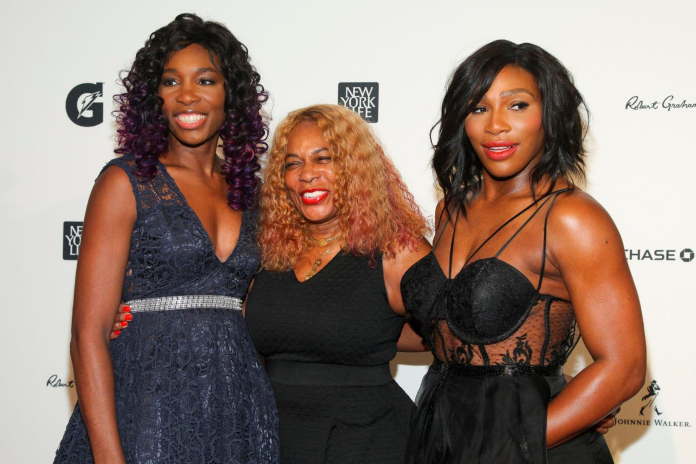 Oracene and Richard's first child together was a girl they named Venus Williams. The following year, on September 26, 1981, Oracene Price welcomed her second child with Richard Williams, and they named her Serena Williams. Those two have grown to become the greatest tennis players of all time, with multiple Grand Slam titles numbering about 120 between them.
Oracene Price Had Three Other Children Before Venus and Serena
Most people readily and easily associate Oracene Price with the iconic Williams sisters because of their exploits on the tennis court. However, it is important to remember that Oracene Price was a widow with three female children prior to her meeting and eventual marriage to Richard Williams.
Oracene Price married her first husband, a man named Yusuf Rasheed, at a very young age. That marriage produced 3 daughters, all of whom lived and grew up with the Williams family as Venus and Serena forged a path to tennis greatness. Oracene's eldest daughter with Rasheed was the late Yetunde Price.
Yetunde was born in 1972 and was shot in a hate crime that claimed her life in 2003. While she lived, Yetunde was a beauty salon owner, a registered nurse, and also doubled as a personal assistant to her two younger half-sisters, Venus and Serena. Oracene's other daughters, Lyndrea and Isha Price, are still quite close to their more popular sisters. Lyndrea is a web designer, while Isha is a respected and practicing attorney in the US.
Richard Williams and Oracene Price Separated in 2000
On the surface, the marriage between Richard Williams and his second wife, Oracene, seemed like the perfect one. On closer scrutiny, though, and despite jointly raising two tennis superstars, the marriage, just like any other, had its unique challenges.
These challenges eventually led to Oracene separating from Richard Williams in 2000, after about two decades of being married. Two years later, in 2002, they finalized their divorce. Oracene and Richard Williams were married for 22 years, the longest of all Richard Williams' three marriages.
Irreconcilable differences were the primary reason for the dissolution of the marriage, but a close source revealed that there was more to it than that. It was suggested that Williams was very physically abusive towards Oracene and that particular violence led to the inevitable end of the marriage.
Lakeisha Juanita Graham Became Richard Williams's Third Wife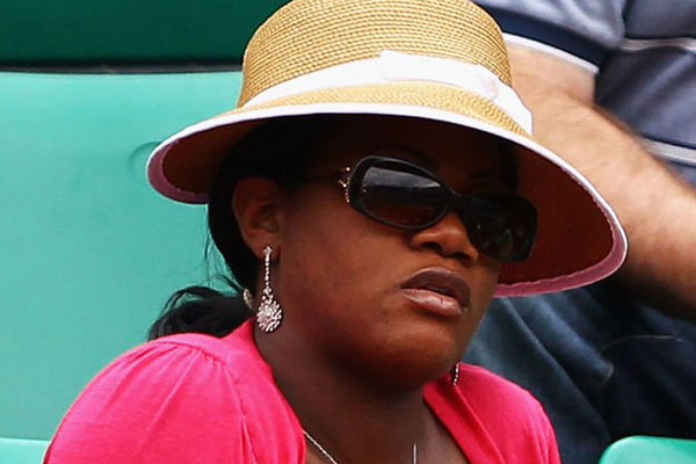 Full Name: Lakeisha Juanita Graham
Gender: Female
Year of Birth: 1979
Ethnicity: African-American
Nationality: American
Sexual Orientation: Straight
Religion: Christianity
Marital Status: Divorced
Lakeisha Graham's Ex-Husband: Richard Dove Williams Jr.
Lakeisha Graham's Children: Dylan Starr Williams (son)
Lakeisha Graham's Height in Inches: 5 feet 6 inches
Lakeisha Graham's Height in Centimeters: 168 cm
Lakeisha Graham's Weight: 54 kg (119 lbs)
Eye Color: Dark Brown
Hair Color: Black
Profession: Entrepreneur, Internet, and Media Personality
Lakeisha Graham's Net Worth: Approx. $1-2 million
Famous for: Being Richard Williams' third ex-wife
Richard Williams' third wife is less than a year older than his daughter Venus. Lakeisha Graham was born Lakeisha Juanita Graham in 1979. There is no information regarding her exact date and month of birth, and while she was born in the United States of America, the same scenario applies to the location of her birth. Lakeisha Graham is an American citizen who belongs to the African-American ethnic group.
Richard Williams' third ex-wife has remained tight-lipped on the identities of the members of her birth family, including who her parents were and any possible siblings. With regards to her formal education background, certain unverified sources have claimed that Lakeisha had to put herself through high school. Those sources do not, however, reveal if she also has a college degree.
Lakeisha Graham is an Entrepreneur
Before meeting and marrying Richard Williams, Lakeisha Graham owned and ran a small grocery store that sold fruits and vegetables in Fort Lauderdale, Florida, United States. She was moderately successful in her business but quickly became a media face and internet personality after her marriage to Richard Williams.
It would appear that her professional life became overshadowed by that of her ex-husband, who was a retired professional tennis coach during the period they were married.
Lakeisha Graham Married Richard Williams in 2010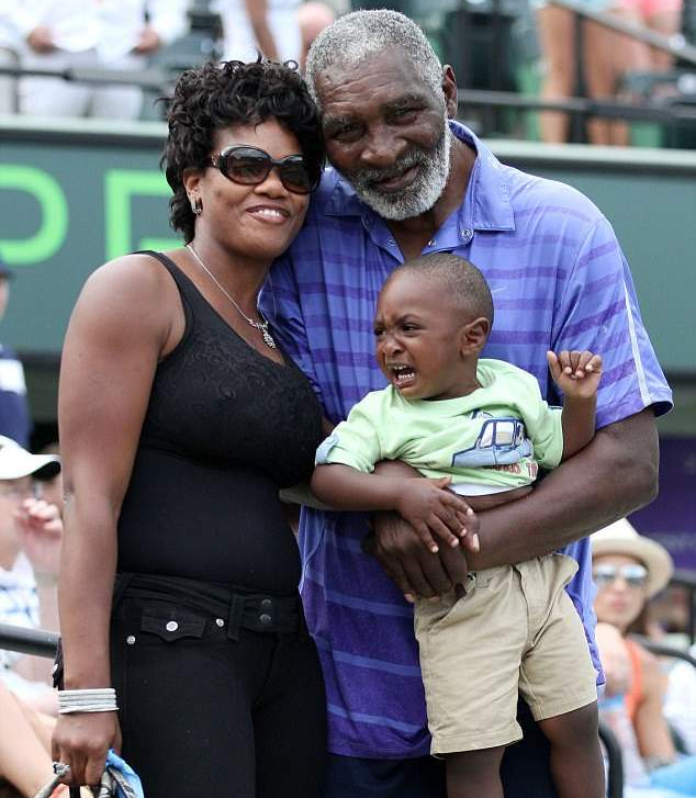 After his divorce from Oracene Price in 2002, Richard Williams was romantically unattached for the next 7 years until he met Lakeisha Graham in 2009. She was over 30 years younger than he was, but that massive age difference didn't matter in the grand scheme of things as they got married a year later, on December 29, 2010.
Within a couple of years, Richard Williams welcomed another son, this time from Lakeisha, to add to his already impressive brood of children. The boy was born in 2012 and was named Dylan Starr Williams by his parents.
Richard Williams' Divorce From Lakeisha was Messy Because She Allegedly Stole From Him
Richard Williams' marriage to Lakeisha essentially ended like the other two marriages, in divorce. It was also the shortest of all three marriages, ending after just 7 years after the divorce was finalized in 2017. Unlike his previous two divorce proceedings, which were not without controversy, Richard Williams's divorce from Lakeisha Graham was by far the messiest due to various reasons that will be made apparent soon.
First of all, Williams claims Lakeisha stole his social security identity and also forged his signature on documents that would give her sole ownership of their cars and house in Palm Beach, Florida. He also claims she abandoned their son in his care and left him for someone with a criminal history. Another prominent reason for the messy divorce hinged on Richard's claim that Lakeisha's fondness for alcohol regularly left her intoxicated and an unfit parent for their son, Dylan.
Lakeisha's lawyer came out to counter Richard's claims and assertions by saying that the former tennis coach was doing so to avoid paying child support and alimony. He also claimed at the time that those claims would be discarded through litigation. Lakeisha, though, revealed that she indeed did forge his signature because he asked her to help out due to his failing health. Richard eventually lost the home in the divorce.
In March 2022, however, Lakeisha petitioned the court to reverse the divorce because she had been living with Wiliams since 2019, and the two of them had been sexually intimate on a number of occasions which gives her the impression that they have reconciled.
Richard Williams has lived a rather eventful life as a tennis coach, a father to at least a dozen children, and husband to three wives.