In a time when interracial marriages were not the norm in the United States, Maureen Blumhardt took the bold step of marrying the love of her life, African-American NBA superstar Charles Barkley. For over thirty years, the couple has remained together and lived their life far away from the spotlight. Everything appears to look good for them as they have both perfectly transitioned into other careers from the ones they did when they first met each other.
Blumhardt has particularly gone on to build an enviable reputation. She is one celebrity wife who is talked about for many good reasons, notably for doing what many people do not do by showing others how to love. She does so by dedicating her life to helping underprivileged children and advocating for women's rights.
Maureen Blumhardt at a Glance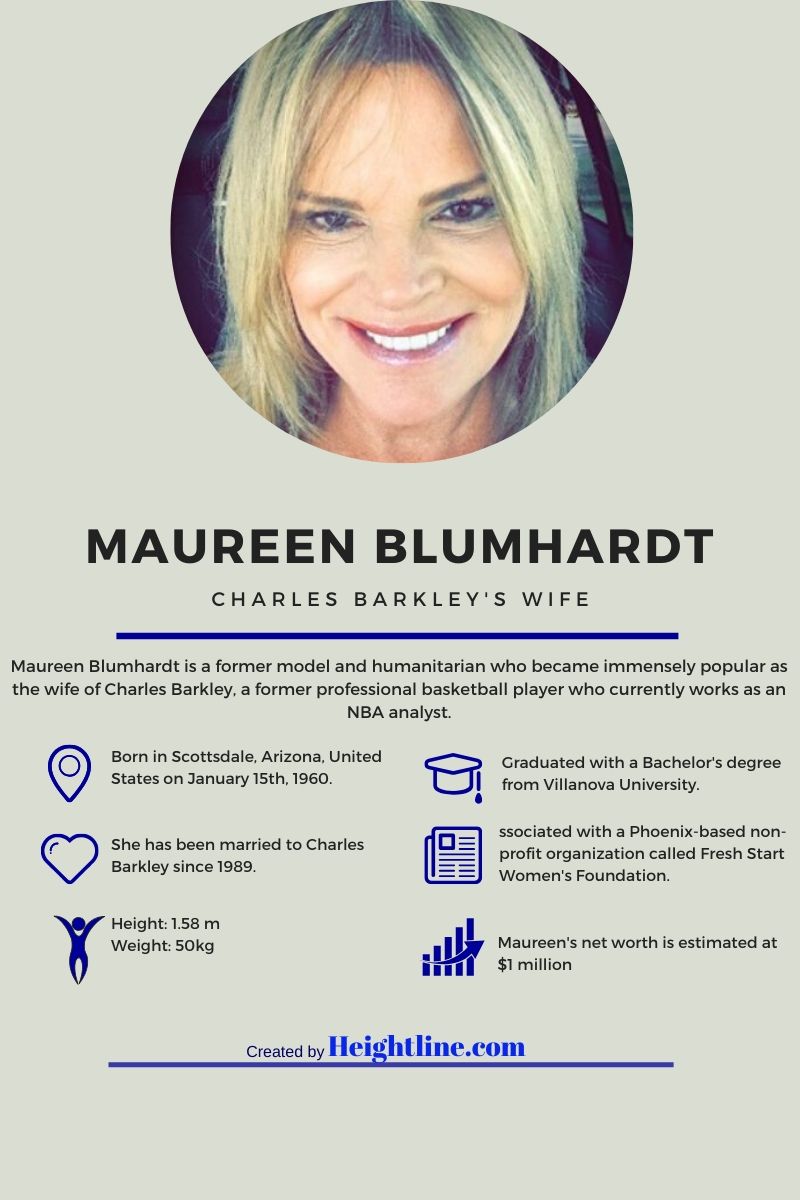 Life Before Her Marriage to Charles Barkley
Maureen Blumhardt was born to parents of white American ethnicity on the 15th of January, 1960. While not much is known about her educational background or her early years in general, it is said that she grew up wanting to become an actress.
Things, however, did not pan out as she had hoped as she failed to live her childhood dream. Later on in life, Maureen found work as a legal assistant in Bucks County, Pennsylvania. She also worked as a model during that time, notably promoting the body vibration machine, Noblerex K-1.
How Maureen Blumhardt Met and Married the NBA Star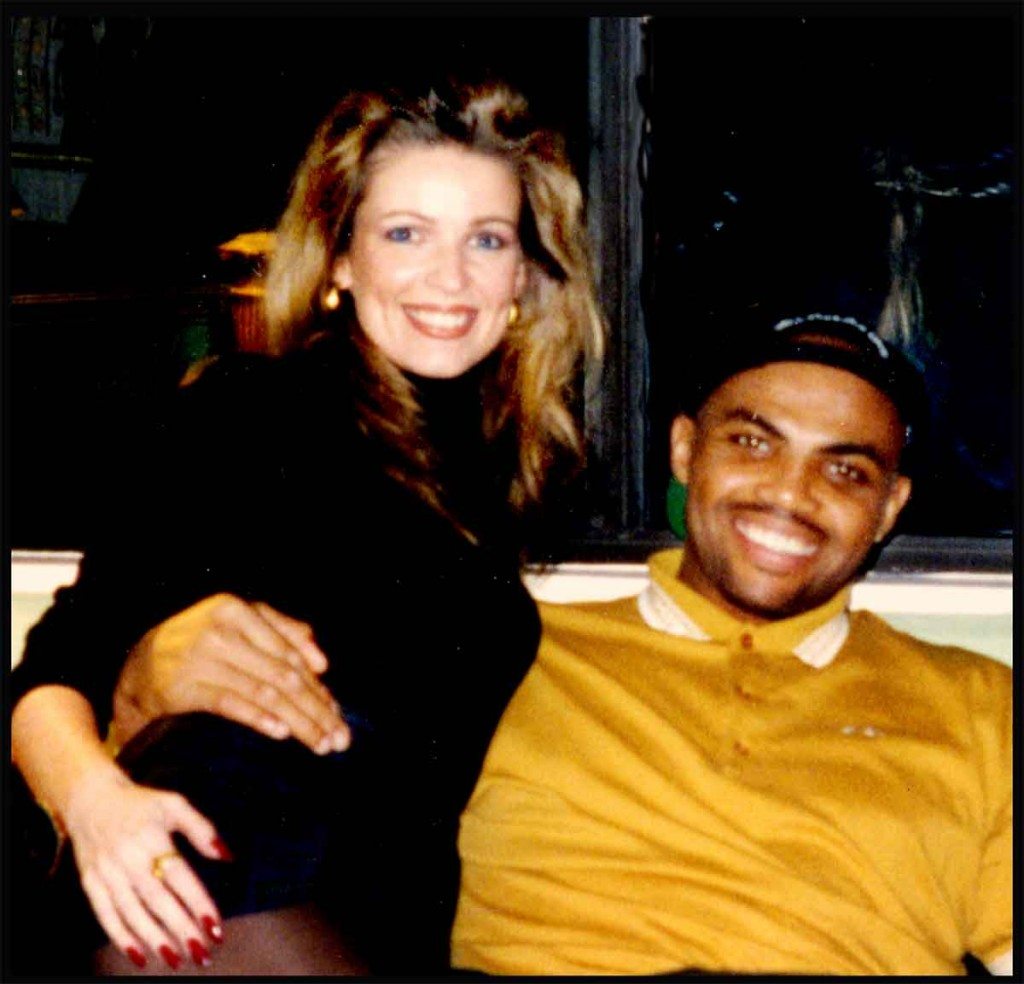 In the 1980s, Charles Barkley played for the Philadelphia 76ers in the NBA and established himself as one of the most dominant power forwards in the game. At around that time, Maureen Blumhardt was working in the same state that her future husband was playing in and their paths soon crossed each other.
Their unprecedented love story began in a Bucks County restaurant called City Avenue where they first met each other. As the story goes, it was love at first sight for both of them but they had to keep things on the low due to Barkley's high profile status.
In the months that followed, the pair began officially dating each other, however, not many people, including Barkley's teammates and members of the media, knew about it. It is said that they opted to keep it to themselves in order to not be a target for people who would comment on their racial differences.
In 1989, Maureen Blumhardt and Charles Barkley decided to take their relationship to the next level by exchanging marital vows and becoming man and wife. Like they handled their relationship, the couple also kept their marriage under wraps, with only people close to them getting to know about it. They were said to have had a small and intimate wedding ceremony that was not typical for a famous and wealthy basketball player.
How Many Kids Does Maureen Blumhardt Have?
In 1989, the same year that Maureen Blumhardt married Charles Barkley, the couple welcomed a daughter named Christiana Barkley. As they managed to do with their marriage, the couple raised their daughter far away from the spotlight so not much would be known by the public about her formative years and education.
Later on in life, however, it was found out that Christiana graduated from Villanova University, Pennsylvania in 2011. She later enrolled at Columbia University, New York where she earned a degree in journalism in 2017. Prior to obtaining her journalism degree, she worked as a sales assistant at Turner Sports, New York from 2011 to 2014.
Other than Christiana, it has been rumored that Maureen and her husband have a son. Going by their standard of keeping things about them away from the public, this could, later on, turn out to be true, however, neither of them have spoken about having any other child. There is also no evidence to back up the rumor, specifically in this day and age when almost everything can be easily verified on social media. The rumor has since died a natural death as the couple failed to give credence to it and no one seems to talk about it anymore.
What Does She Do Now?
While maintaining a life far away from the spotlight, Maureen Blumhardt has made sure to be helpful to society in as many ways as she could. The former model does a lot of humanitarian work through her role as an honorary member of the Fresh Women's Foundation, an organization that provides women with education, support, and other resources that would positively transform their lives.
In recent times, however, as her husband can be seen on TV almost every other day for his work as an NBA analyst on the TNT show, Inside the NBA, Maureen has also taken to social media to interact more with fans. She has a Twitter page where she provides updates and insights into her life as well as what her husband is like at home.