Yara Khmidan is a 30-year-old Ukrainian model best known for her work for Wilhelmina Model and Strom Management agencies. She has appeared on different campaigns for top brands such as Victoria's Secret, Guess, and Beach Bunny Swimwear.
Yara Khmidan has come a long way as a model and like others who have thrived in the industry, her enchanting beauty is one of the prime factors driving her career. With thousands of dedicated followers on social media, the model from Ukraine has been increasingly drawing the attention of those that matter in the business. This has helped her in no small manner to take her career to the global stage.
She has worked with several notable fashion brands and is currently signed to Wilhelmina Models, Storm Management, and MiLK Model Management. Working with these organizations, Yara has appeared in several magazines to show off her adorable body. It is said that she has always had a passion for modeling and began her career as a swimwear model before she transitioned into a fashion and runway model.
Yara thinks highly of Claudia Schiffer, she considers the German model, actress, and fashion designer as her biggest idol. For her, Claudia represents the womanly beautiful, free, and sexy spirit. One could say her sentiments about Schiffer have been a guiding principle. Yara has a laid-back approach to her career: she once disclosed that she doesn't restrict herself to any "crazy" diet plans.
Summary of Yara Khmidan's Biography
Full Name: Yara Khmidan Schratter
Gender: Female
Date of Birth:

August

 25, 1993
Yara Khmidan's Age: 30 Years Old
Ethnicity: Caucasian
Nationality: Ukrainian
Zodiac Sign: Virgo
Sexual Orientation: Straight
Marital Status: Married
Husband: Julian Schratter
Yara Khmidan's Height In Inches: 5 Feet 9½ Inches
Yara Khmidan's Height In Centimetres: 176 cm
Yara Khmidan's Weight: 54 kg
Body Measurements In Inches: 34-24-35 Inches
Body Measurements In Centimetres: 86-61-89.5 cm
Shoe Size: (US) 9, (EU) 40, (UK) 7
Hair Color: Brown
Eyes Color: Hazel
Yara Khmidan's Net Worth: $1 Million
Famous For: Career As a Model
Yara Khmidan's Instagram: khmidan_yara
Twitter: @khmidan_yara
Modeling Agencies
Berlin (Iconic Management)
Los Angeles (Freedom Models)
Miami (Elite Miami)
The 30 Year Old Model Is Originally From Ukraine But Now Lives In New York City
As her career has been growing in leaps and bounds, it is only natural that a lot of people have become curious about the beautiful model. As she continues to consolidate her clout in the modeling industry, facts about her family background, early life, and other details pertaining to who she is would come to light. At the moment, the only thing we can confirm about her is that she is from Ukraine, where she was born on the 25th of August 1993.
Various platforms have reported that Yara Khmidan is a private individual who doesn't like to share personal information about herself. This assertion is based on the fact that nothing is known to the public about her siblings, who her parents are, and the kind of upbringing she had. While she has religiously shared sizzling pictures of herself online, she has not been forthcoming with information about other aspects of her life.
In the same vein, it is not known if Yara is college-educated or not. Be that as it may, she is enlightened and has never had issues expressing herself. Though she was born and raised in Ukraine, precisely in Odesa, she relocated to Berlin, Germany, at some point before settling in New York City where she currently resides.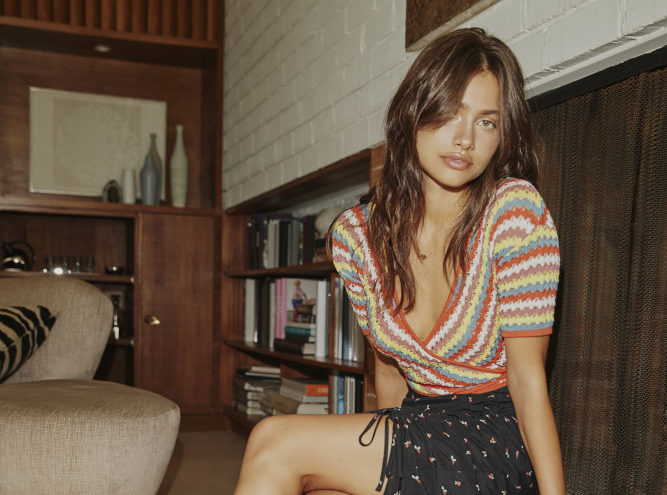 Yara Khmidan's Career Began When She Was Discovered for Modeling Sometime In Her Teenage Years
Reports have it that the Ukrainian model was discovered by a modeling agent when she was still a teenager. Nevertheless, it was in 2014 that began making strides as a professional model. That year, she made an appearance in the "Vintage Shopping with Jeremy Scott" episode of the TV series, House of Style.
Thereafter, she left people wondering who she was when she was seen at the Resort 2015 Fashion Show. Later that year, she appeared alongside Rachael Hilbert in Victoria's Secret PINK ad campaign. Yara is currently signed to Storms Models but is also a Wilhelmina model who has some affiliations with MiLK Model Management.
Also the face of Guess Lingerie, the Ukrainian beauty is grateful for all the opportunities that have come her way. For her, it feels surreal and it is probably why she has been very laid-back about it all. She was once asked about her dream collab and in response, she stated that she is already living in a dream. So, she has resolved to only work hard and allow whatever happens to take her by surprise.
What Is The Biggest Brand Yara Khmidan Has Worked With?
Since she gained mainstream recognition as a model, Yara has landed dozens of coveted deals that have seen her work with multiple notable brands. Before she became a Wilhelmina Model, she had worked with other fashion and modeling outfits, including Brave Model Management, Elite Model Management, Iconic Management in Berlin, Freedom Models in Los Angeles, and Uno Models based in Barcelona.
Below is a list of the notable brands she has worked with over the years.
Victoria's Secret
Sports Illustrated
Guess Lingerie
Urban Outfitters
Target
Letarte Swimwear
Blue Life
San Lorenzo
Letarte Swimwear
Forever 21
Vogue Italia
Her Husband Julian Schratter Is Also a Model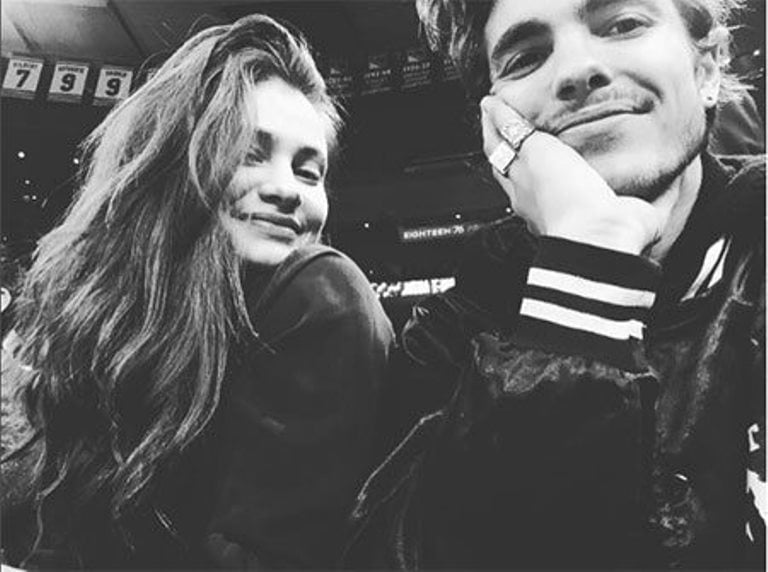 Yara Khmidan's love life was among the things people were super inquisitive about when she stormed the limelight. It is not hard to see why this was so, the Ukrainian model is as beautiful as they come. As she isn't one to make her private life a topic for public discussions, it was initially hard to tell if she had any special person in her life.
With time, it was learned that she was in love with a hunky fellow named Julian Schratter. It was also only a matter of time before it was uncovered that Schratter is also a model. The 6 feet 1-inch tall model is represented by Soul Artist Management and has worked with notable brands like Dolce, Gabanna, and Armani, to name a few.
From what we gathered, Yara Khmidan and Julian Schratter began dating in March 2016. It is said that they met when they were both hired to work for the same company. Roughly four years into the relationship, precisely on the 8th of September 2020, the couple got married.
Yara seems to be so much in love with her husband; loved-up pictures of the couple are littered all over her Instagram page and she proclaimed her love for Julian almost in all of them.
How Many Followers Does Yara Khmidan Have on Instagram?
Yara Khmidan has over 152 thousand followers on Instagram. She is also active on Twitter, where she has more than 203 followers.
Even though Yara has had a busy career that has seen her work with multiple notable brands and personalities in the modeling industry, her career is still growing; so also is her number of followers online.
Other Interesting Facts About Yara Khmidan
What is Yara Khmidan's Age?
Yara Khmidan is currently 30 years old. She was born in Ukraine on August 25, 1993.
What is Yara Khmidan's Height
The Ukrainian model stands 5 Feet 9½ Inches tall, equivalent to 176 cm.
What is Yara Khmidan's Net Worth?
Yara Khmidan has a net worth estimated between $1 million – $5 million.
Who is Yara Khmidan's Husband or Boyfriend?
Yara Khmidan has been in a relationship with Julian Schratter. Julian is also a model and is represented by Soul Artist Management. He has worked with notable brands like Dolce, Gabanna, Armani, etc. Yara and Julian tied the knot in 2020.