Kristina Anderson is the wife of Jamahl Mosley, a professional basketball coach, and former NBA player. Kristina Anderson is a specialist in marketing, sports, public relations, and events.
Anderson's husband is the new coach of the Orlando Magic, an American professional basketball team based in the state of Florida. Since the duo got hitched in 2016, they have welcomed three children and have been serving the best couple goals.
Kristina Anderson's Biography Summary
Full name: Kristina Anderson
Gender: Female
Nationality: American
Sexual Orientation: Straight
Marital Status: Married
Kristina Anderson's Husband: Jamahl Mosley
Kristina Anderson's Children: Jemma, CJ, and Chance
Famous for: Being the wife of the basketball coach and former player Jamahl Mosley
Kristina Anderson's Background
Little to nothing is known about Kristina Anderson's early life. Information regarding her date of birth, parents, siblings, and early life has been kept under the radar. She keeps a very low profile, which has made it difficult to gather any information about her upbringing.
However, she is rumored to be three years younger than her husband. And this indicates that she could be 48 years old. She is undoubtedly a private person as her educational records have also been kept under the radar.
She is a Marketing and Public Relations Specialist
Kristina Anderson is a specialist in marketing, sports, public relations, and events. She uses various media outlets to promote different sports organizations, events, or sports personalities, majorly in the area of basketball. Kristina uses her skills to help different sports teams, and athletes look their best.
As well as being a good publicist, she is also very good in the areas of marketing and events. She is well experienced in the aforementioned fields and has managed to make a living from them.
Kristina Anderson Became Jamahl Mosley's Wife in 2016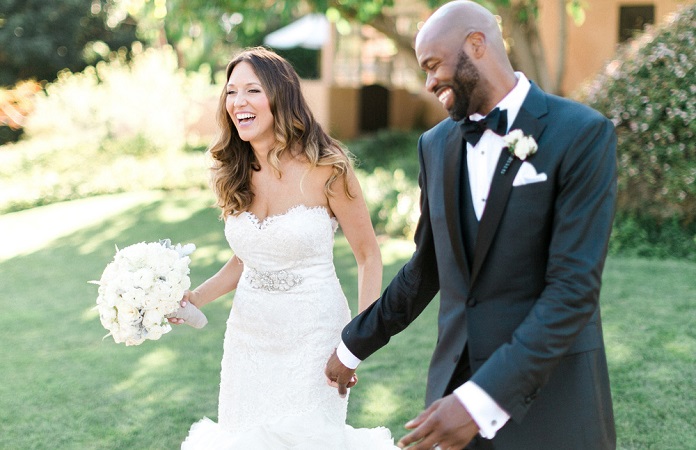 Kristina got married to her husband, Jamahl Mosley, in 2016. Reports have it that the duo met while the player was with the Cleveland Cavaliers. The couple has decided to keep information about how long they have been in a relationship away from the public. They had an elaborate wedding at Rancho Valencia in Rancho Santa Fe, California.
The wedding was incredibly elegant, and it was well attended by a number of well-known celebrities as well as NBA players. Some of the NBA stars in attendance at the wedding include DeAndre Jordan, Tristan Thompson, Byron Scott, and Baron Davis.
The couple have since welcomed three children. Though they have kept a low profile, they have been seen to be serving their best couple goals and have succeeded in staying away from controversies.
Who Is Jamahl Mosley, Kristina Anderson's Husband?
Kristina's husband, Jamahl Mosley, is an American professional basketball coach and former player who has successfully carved a niche for himself on the field. He was born in Milwaukee, Wisconsin, on October 6th, 1978, and grew up in California. Mosley attended Rancho Buena Vista High School in Vista, California. After completing his high school education, he attended the University of Colorado, Boulder.
Jamahl Mosley kicked off his basketball career as a college basketballer in 2000 with the Colorado Buffaloes. He started playing professionally with Petrolelos de Salamanca in Mexico in the year 2001. The basketballer moved on to the Victoria Titans of the Australian National League and was named the league's best sixth man in 2002. In 2003, he signed with Baloncesto Leon, a Spanish basketball team based in Leon, and played with them for one season.
Between 2004 to 2005, Jamahl Mosley played for both Korohait, a Finnish basketball team, and the Seoul Samsung Thunders, a South Korean team. It was after playing for both teams that he stopped his career as a basketball player. He started his coaching career in 2005 as a player development coach with the Denver Nuggets, an American professional basketball team based in Denver. In 2007, he became an assistant coach of the same team and served until 2010.
He started working as an assistant coach for the Cleveland Cavaliers in 2010 and stopped in 2014. Jamahl moved on to the Dallas Mavericks as an assistant coach in 2014. While on the same team, he became their defensive coordinator in 2018. Currently, he is the head coach of the Orlando Magic, an American professional basketball team based in Orlando, Florida.
Jamahl Mosley and His Wife are Parents to Three Children
Kristina Anderson and Jamahl Mosley's union has been graced with three kids; a girl and two boys. The couple welcomed their daughter Jemma in 2014, two years before they tied the knot. She is currently 9 years old and is growing up under the care of her parents alongside her two younger brothers.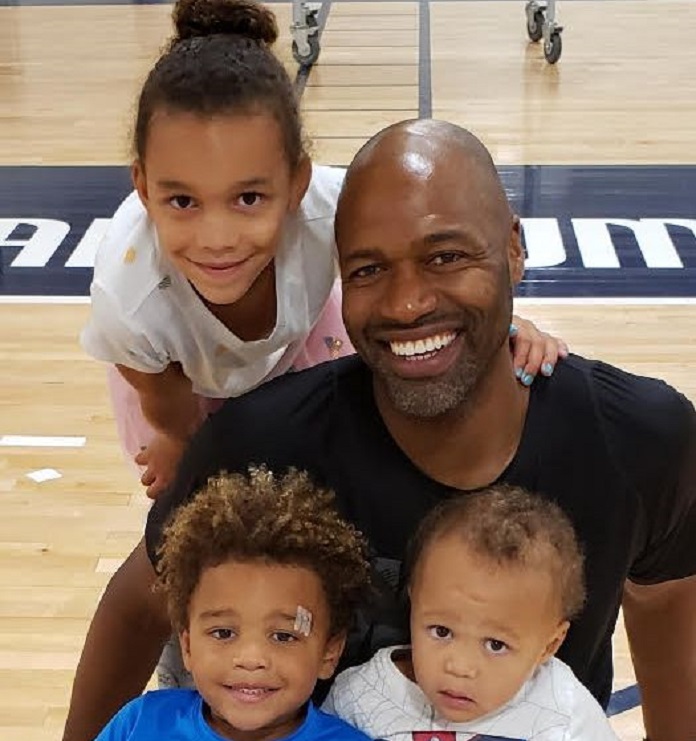 CJ is the second child and first son of the couple. He was born in 2016, two years after his elder sister was born, and is currently 7 years old. Information about his birth and what he is up to has been kept under the radar. He is also growing up under the care of his parents.
Chance is the third child and second son of the basketball player Kristina Anderson. He was born in 2018 and is currently 5 years old. He is also growing up under the care of his parents, alongside his older siblings. Further information about the kids has been kept private and off of the media's radar.
Kristina Anderson Was Alleged To Have Had an Affair with Andrew Bynum
Even though Kristina Anderson has managed to stay off the radar, she has not been able to avoid controversies in her career. In 2013, she made headlines for not-so-good reasons as she was rumored to have had an affair with Andrew Bynum, a former American basketball player. Claims have it that the ex-player was suspended indefinitely as a result of this rumor. However, he was suspended and banned from traveling with his team or sitting courtside.
Few media outlets pointed in the direction of Andrew Bynum for the guilt. The Cavaliers team, with whom Andrew was with as of then, reacted to the rumors. They issued a statement to Black Sports Online stating that the published news on their website was not true and should be taken down. Regardless of the heat of the rumors, Andrew, Jamahl, and Kristina did not make any statements concerning the rumors.
The Marketing Specialist Keeps A Low Profile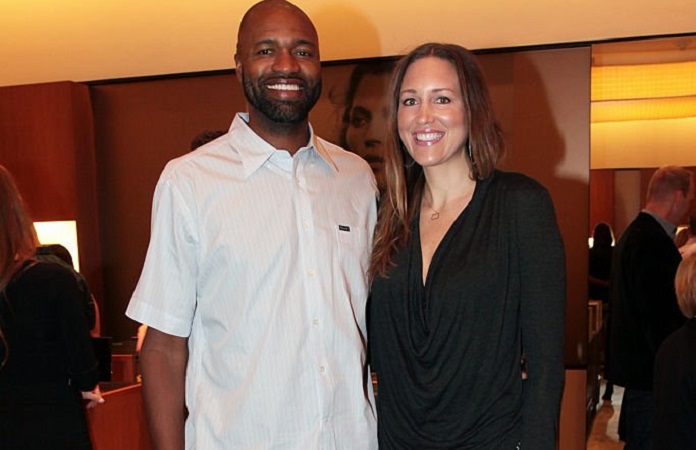 Despite being the wife of a well-known person in the field of sports, Kristina Anderson keeps a low profile. Much information about her background and family is unknown. She is also living life off social media, as she is not active on any social media platform. Other information about her net worth, body measurements, height, and many more have been kept away from the public.