Dennis Tissington is a Canadian man who first went viral in 2016 after he was caught on camera performing what many have called "an act of wickedness." The old man, who smashed the window of a car, started to make headlines again recently after news about his death broke out on the internet. Although unconfirmed, Dennis is said to have died as a result of a deteriorating health condition.
Dennis Tissington's Bio
DENNIS TISSINGTON AGE: 74 Years Old
BIRTHDAY: 1949
PLACE OF BIRTH: Canada
ETHNICITY: White
STEPSON: Tyler Stojan
How Dennis Tissington Became Famous
Sometime in 2016, there was a lot of agitation on social media triggered by a viral video. A man who was identified as being sixty-seven years old at the time was seen smashing the windows of a car with another man sitting in it. Dennis, who was referred to as the "psycho old man" by some online users, had attacked another man (Damian Dallyn) in his car with a baton.
Prior to the incident, Damian claimed that he went over to have a simple dialogue with Tyler Stojan, Dennis' stepson, over a landscaping dispute. After their discussions, he went back to his car, but the old man soon approached him with a weapon, and he started recording. Damian captured Dennis as he angrily smashed two of his car windows. He later said that he sustained a number of injuries from the incident since he was in the car when it happened.
For a while, Dennis' family was silent about the matter, but they later released a statement titled "The Other Side." In their account, Tyler, the old man's stepson, claimed that the dispute between himself and Damian Dallyn has been going on since 2014 and that Damian had threatened him in the past. He said that his stepfather had only decided to take action after Dallyn stopped by their family home. He also mentioned that he was going to hire a lawyer to sue Dallyn for defamation.
It is not clear what later panned out between the feuding duo and whether Tyler went through with his intention of hiring a lawyer and seeing Damian.
His Supposed Arrest and Detention
There is no available detail about the arrest and detention of the old man. Despite how much attention the incident between Dennis and Damian had gotten in the media, no further detail was revealed about how it ended. The victim and the perpetrator, together with their families, did their best to stay away from further media drama after the incident, so they did not reveal whether or not Dennis was eventually detained.
Nonetheless, various online sources have it that Dennis Tissington was charged with legal wickedness because of his actions that were caught on camera. "Legal Wickedness" is supposedly a minor charge, but it gained unexpected advocacy due to social media influence.
Dennis Tissington's Death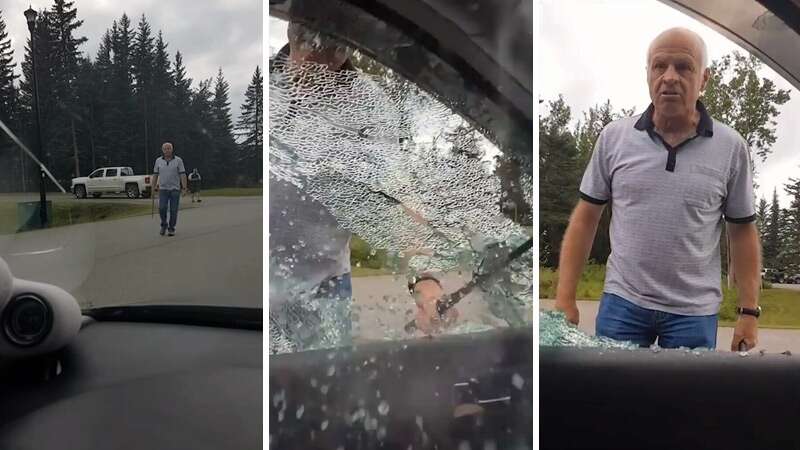 There is no verified information regarding Dennis Tissington's death and the possible cause of it. According to some sources, the old man died of an unnamed ailment that he had been dealing with for some time. The sources claim that his sickness – a long-term ailment – got worse as he advanced in age and this eventually led to his death in 2022. There is another side of the story that claims that the Canadian man died in jail.
However, none of this news has been confirmed or denied by his family. They have come out to either admit or denounce the news about Dennis's death, and this has left a lot of mixed reactions on social media. We believe that they will do so with time and the exact cause of his death will be made known to the public.