Randy Cronk is an insurance executive who is the current boyfriend or partner of Kathie Lee Gifford, the former co-host of the Today Show. Kathie can now have a reason to smile again after the terrible incident that left her lonely for many years.
It was in 2015 that tragedy struck and Kathie Lee Gifford's husband, Frank Gifford, a well-known former sportsman, and sports commentator, died at the age of 82 from a brain disease known as chronic traumatic encephalopathy. Frank Gifford was Katie's second husband. She had been previously married to Christian composer, Paul Johnson. The marriage ended in 1982. Her marriage with Frank lasted 29 years and produced her two children; 33 year old son named Cody, and 29 years old daughter named Cassidy. After many years of being single, Kathie has found love again in the hands of insurance executive Randy Cronk.
Randy Cronk Is An Insurance Guru
Randy Cronk is an accomplished 60 years old career individual from Cincinnati, Ohio. He currently lives in Spring Hill, Tennessee. Upon graduation from the University of Southern Mississippi where he bagged a degree in Computer Science in 1986, Randy delved into the corporate world as an insurance executive and by a dint of hard work, stood out in his craft. He quickly rose through the ranks to head RMC Insurance Group, LLC, an international insurance conglomerate focused on all aspects of insurance, risk management, and employee benefits.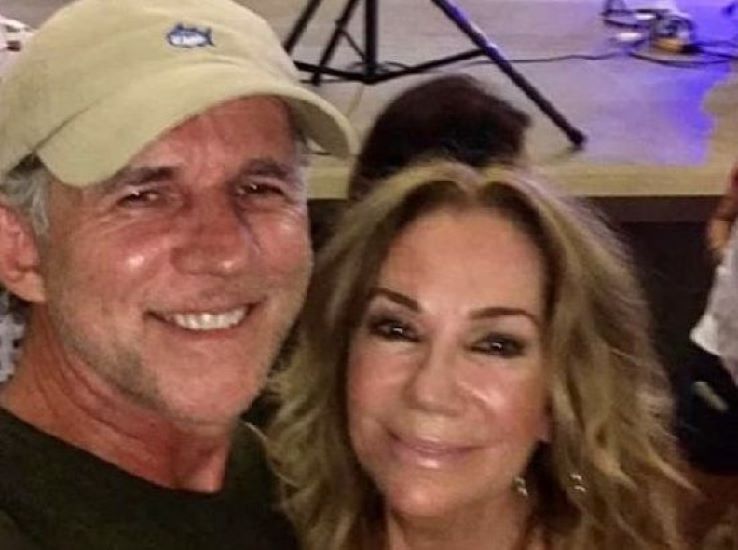 Randy Cronk became the president of the Insurance Group in December 2014 after being with the firm for roughly 28 years. This company has offices in the US, UK, and Nevis (an Island in the Caribbean Sea) and is an affiliate of Nationwide Insurance. Randy added his wealth of expertise and skills to the group and has achieved some significant things in the company while at the helm of affairs.
Randy was described by Kathie as a perfect gentleman who had the attributes she was looking for in a new companion. She disclosed that he is funny and also smart. She said he challenges her to be the best person she could ever be and loves her just the way she is.
Kathie also said that Randy, who took Kathie out on her first date for over 30 years, makes her feel at home. Although he is almost a decade younger than Kathie, he made her feel safe and loved. Kathie said she was in a place where every aspect of her life was perfect and nothing was missing. Why they met later in life is a mystery that can't be solved but one thing stood out for sure, Randy is a good man and Kathie is having the fun of her life. Love is indeed a beautiful thing and it can happen at any time.
Randy Met Kathie in 2019 and They Have Been Together Since
Kathie Lee Gifford moved to Nashville, Tennessee from Greenwich, Connecticut after she quit her Today Show role in early 2019. The award-winning show host prefers Nashville to the "chaotic" New York. In Nashville, she started living her life all over again. She has been involved in new projects with new connections she has made over there. She co-wrote the theme song for the movie Then Came You with Brett James.
It was in Nashville that Kathie and Randy met, and this happened exactly in July 2019 at a private function. Kathie went out with friends to a club to listen to her favorite band when a "sweet" guy approached her and asked for a dance. She obliged and that was how it all started. They went to the same club after a couple of weeks and he was there too and they danced again. The guy turned out to be Randy Cronk who later stole her heart.
Ever since the lovebirds started dating, they can't seem to get enough of themselves. Although Kathie isn't public about her man, sources close to the couple revealed that they are always into each other. Their relationship has blossomed especially with the full support of Kathie's children. Kathie is undoubtedly enjoying the best time of her life after Frank's demise and we wish she finds fulfillment in her love journey.
Randy Cronk is Everything Kathie Lee Gifford Ever Wanted
Since her husband's demise, Kathie has never ruled out love. She told US Weekly in March 2019 ahead of her departure from the Today Show that she was open to love. She also stated she won't rush it because love isn't something you rush. She left it in the hands of God and said if it was His will. Love would eventually happen and a few weeks later, Randy Cronk came along. Although Kathie had dated one or two other men, Randy seemed to be different.
Although Kathy is yet to openly confirm that she is in a relationship with Randy Cronk, her revelation about already being in a relationship spiked a lot of interest. Many wondered who this person could be. As an accomplished TV host, Kathy could be picky. Hoda Kotb, a former colleague she worked with on the Today Show, once said Kathy was on the lookout for someone who has "all his teeth." Of course, this was a joke but it showed that Kathie has a specific set of values and qualities she wanted from her new man.
Randy Cronk must have come along with these features and more for him to sweep Kathie off her feet like that. The duo was seen dancing together at an outdoor ball in Franklin, Tennessee on the 27th of July, 2019. The former TV co-host also posted Randy on her Instagram page. In one of the pictures, he put his hand around her waist. Randy seems to be the perfect match for Kathie.
Kathie also stated that her two children are very supportive of her relationship with Randy. They want her happy just as she wants the same for them. The searchlight thus beamed on Randy Cronk to know who he is and what he does for Kathie for her to be head over heels in love with him. Apparently, between Kathie and Randy, they are everything they ever wanted in a partner if not more and we can only hope that their love continues to get better as they age together.