Chris Brown's girlfriend is Ammika Harris who is also his baby mama. 
He is known to have dated several notable women such as Diamond Brown, Rihanna, Karrueche Tran, and Indonesian singer Agnez Mo. Continue reading to learn more about Chris Brown's prior relationships and current partner.
Is Chris Brown Married?
Chris Brown is not married. Despite his status as a prominent figure in the entertainment industry, he has not taken a step toward marriage. Over the years, Chris has been linked to several high-profile relationships with notable celebrities, including Rihanna, Karrueche Tran, and Ammika Harris. However, none of these relationships culminated in marriage.
It's worth noting that Chris Brown is a father of three children, each from different relationships. This aspect of his life has added depth and responsibility to his journey. In interviews and public statements, Chris Brown has expressed his openness to marriage in the future. Nevertheless, at this juncture in his life, he appears to be intensely focused on both his thriving career and his role as a father to his three children.
He has emphasized the importance of ensuring that any potential future marriage is with the right person, underscoring his commitment to making a thoughtful and deliberate choice when the time is right. For now, his journey continues to evolve, leaving fans and admirers eager to see what the future holds for this talented and multi-faceted artist.
Chris Brown's Girlfriend Is His Ex, Ammika Harris 
Chris Brown is reportedly dating his on-and-off girlfriend, Ammika Harris. Many speculate that since the ex-lovers are back together, the entertainer might probably commit to their relationship this time by getting Ammika engaged.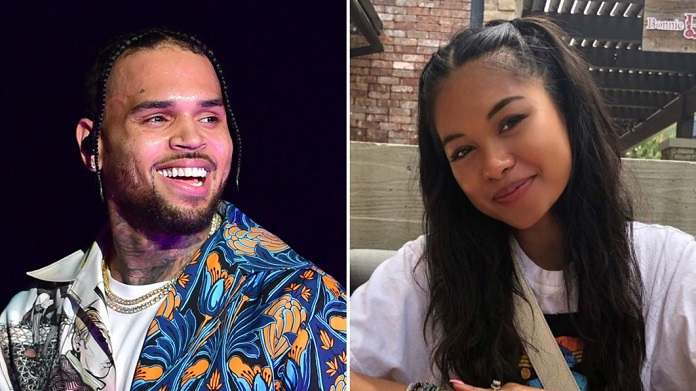 Ammika Harris is a well-known Black American model, Instagram sensation, and social media influencer. She and Chris became romantically involved after she played the starring role in Chris Brown's Liquor music video. Even though they first met in 2015, Chris Brown's fans were unaware of the relationship until they were spotted together in Paris a few years later (in 2019).
Even though they had been together for a while, the relationship was not smooth, as it was plagued with constant breakups. Initially, they kept things quiet until the rumors that Ammika was carrying Chris' child spread. This notwithstanding, the back and forth did not end. However, going by Chris Brown's history with women, it was speculated that the pair had broken up due to the singer's flirting behavior with women.
Their love brought forth a son named Aeko Catori in November 2019. Barely a year after the birth of their son, they split up (in 2020), but have maintained an on-and-off relationship. The two have remained friends while co-parenting their child. Reports are that they are currently on.
Chris Brown Has Three Baby Mamas
Chris has three children with three baby mamas from his many past relationships. Besides sharing a son with his current girlfriend, Ammika Harris, here are the other women he has kids with:
Chris Brown and Nia Guzman (2013 – 2014)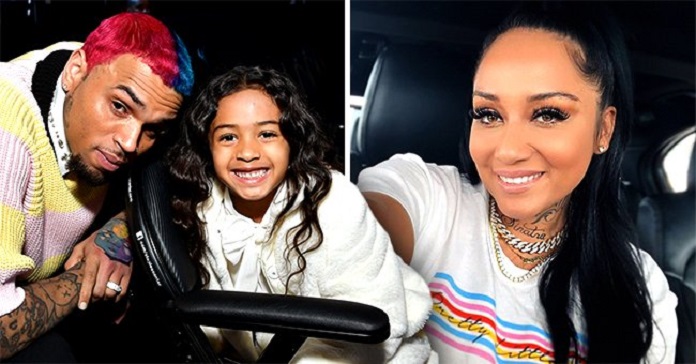 Chris Brown and Nia Guzman met through his ex, Karrueche Tran. Nia came to the limelight due to her relationship with Chris Brown, which also ended his romance with Karrueche. The ex-lovers shared a brief relationship, which many would call a fling, but their brief passion resulted in the birth of his first child and daughter, Royalty.
When she met and started dating the singer, it was widely reported that she was pursuing a career in nursing, with aspirations to obtain a radiology license specializing in CT and MRIs. Guzman's professional portfolio also extends to the realm of modeling. Having inked a contract with Modelmayhem, her profile on the agency's website discloses her height as 5'4″ and her weight as approximately 125 pounds.
In addition to her modeling pursuits, Guzman is associated with the record label Y.E.M.G, owned by Jas Prince, who incidentally was once in a relationship with Christina Milan. Furthermore, she is actively involved with Ingenious Clothing in her professional endeavors. Unfortunately, like his past relationships, their relationship ended in 2014. The pair have since remained friends and continued to co-parent their child.
Chris Brown and Diamond Brown (2019)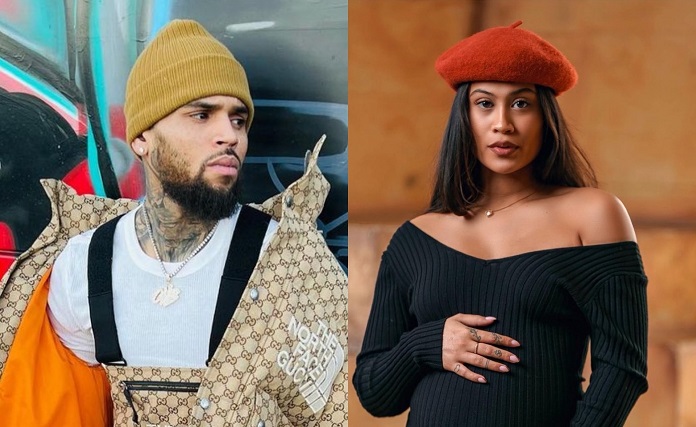 Chris Brown and Diamond Brown reportedly began dating in 2019 and have been in an on-again, off-again relationship. Diamond is a fashion model and Instagram influencer from the United States. News of their relationship first came out in June 2019 when paparazzi spotted them. It became more certain when both parties started liking each other's photos on their social media handles.
The pair allegedly broke up in 2019, but many assumed they remained friends, especially after Diamond was spotted at the singer's 30th birthday party hosted at Sky High Sports in Woodland Hills in 2019. In 2021, it came to light that Diamond was expecting a child with Chris Brown. The child, Lovely Symphani, was born on January 7, 2022. Chris Brown did not confirm the paternity of Lovely until a few months after she was born, precisely in April.
Who Has Chris Brown Dated In the Past?
Even though Chris Brown is not married, he has a colorful love life and a long list of ex-girlfriends. He has engaged in several highly publicized and contentious romances and splits with high-profile women within and without the entertainment field. Here's a list of his well-publicized relationships.
Chris Brown and Rihanna (2007 – 2013)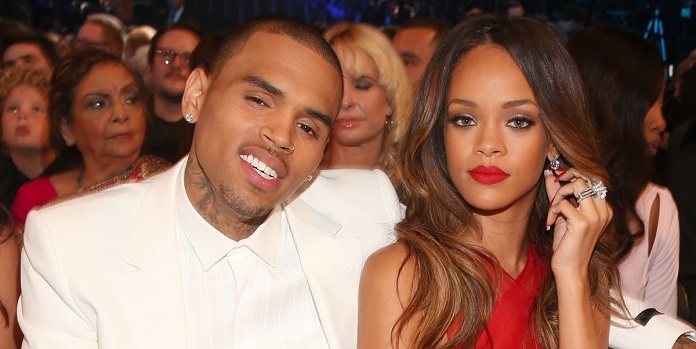 Chris Brown's relationship with Barbadian singer Rihanna was highly publicized and, to date, is his most popular relationship. The ex-lovers, from the information gathered, were still teenagers when they met for the first time in 2005. They had their first musical collaboration in 2007 and started dating after that. They confirmed the rumors about them in 2008 when they began making red-carpet appearances together.
Their relationship went so well that many thought they would get married, but that was far from the case. The singers broke things off in February 2009 after Chris got arrested for physically assaulting Rihanna. The assault earned Chris Brown five years of probation plus community service. In his documentary titled Welcome to My Life, Chris revealed that he had planned to wed Rihanna before the assault incident. Rhianna has since moved on with her life and is currently a mother of two with her boyfriend ASAP Rock.
Chris Brown and Karrueche Tran (2010-2015)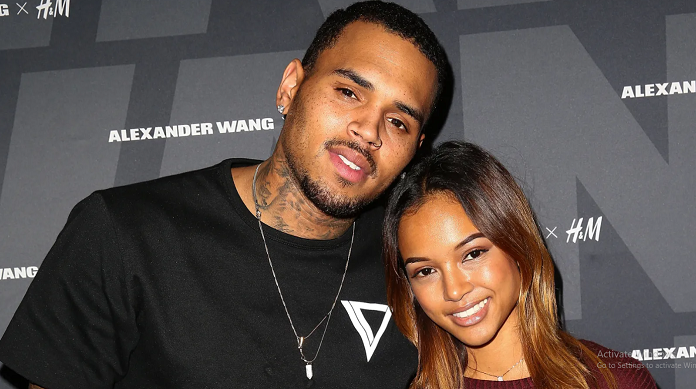 After ending his relationship with Rihanna, Chris moved on and began dating American model and actress Karrueche Tran. Chris had come across the model while she was doing a styling job on a movie set in November 2010; they became friends and eventually started dating.
Chris and Karrueche started dating in 2011, shortly after he was accused of abusing his then-girlfriend Rihanna and sent into custody. Between 2014 and 2015, they had a sporadic relationship, breaking up briefly while Chris attempted to mend fences with Rihanna. He returned to Tran when things did not work with Rihanna.
After seeing Karrueche Tran intermittently for years, the two broke up after Tran requested a restraining order against him due to threats of violence and also after finding out that he was expecting a child with Nia Guzman, her friend.
Chris Brown and Vanessa Vargas (2016 – 2017)
Vanessa Vargas is a model who caught media attention primarily for her association with Chris Brown, as one of his girlfriends. To the best of our knowledge, their romantic involvement seems to have commenced in late 2016, although the precise circumstances of their initial meeting remain undisclosed. Speculation surrounding their relationship emerged after they were spotted leaving Up & Down, a renowned New York City nightclub.
Further fueling the rumors, they were subsequently sighted together at a restaurant in Los Angeles, intensifying the belief that the singer was indeed romantically involved with the model. Confirming this conjecture, Chris Brown shared an alluring photograph of Vanessa on his Instagram account, a post that garnered her comment affectionately referring to him as "daddy."
Nevertheless, their relationship reportedly ended in October 2017, with the exact reasons for the breakup shrouded in mystery.
Chris Brown and Jasmine Sanders (2010)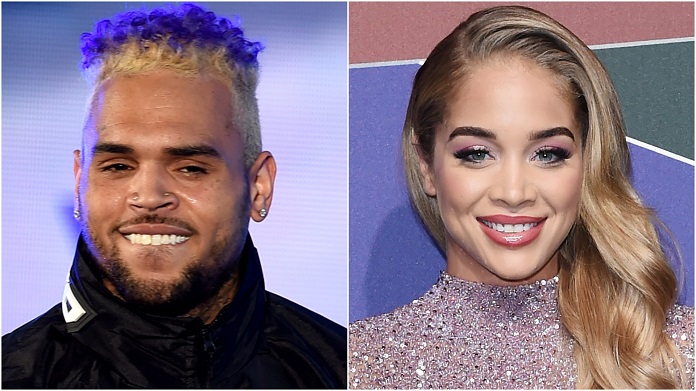 Chris Brown and Jasmine Sanders were romantically linked in 2010, with numerous sightings of them together at various events, often captured in cozy positions. Despite these apparent displays of affection, they chose not to acknowledge their relationship publicly.
Fast forward to 2019, and Brown and Sanders were once again seen together, reigniting rumors of a rekindled romance. However, Brown swiftly dispelled these speculations by affirming that they were close friends.
Consequently, the exact nature of Chris Brown and Jasmine Sanders' romantic involvement remains somewhat enigmatic. What is evident, though, is that there was a definite romantic interest between them at some point, even if the official status of their relationship remains undisclosed.
Chris Brown and Draya Michele (2011 – 2012)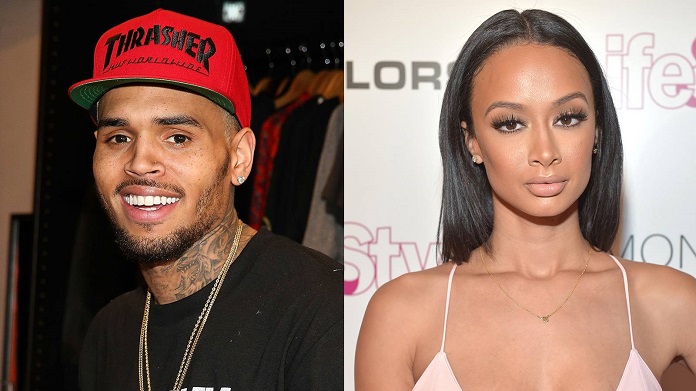 Andraya Michele Howard is a model, actor, and fashion designer from the United States. Chris and Draya had a brief romance in 2010. At first, Draya kept their relationship secret, saying they were only friends, but later in an interview, she admitted dating the American singer for nine months.
Their relationship was brief, as they split up after nine months of dating, and Chris began dating Karrueche Tran. Fans were Perplexed because Draya and Karrueche were pals at the time.
Chris Brown and Blair Pena (2013 -2015)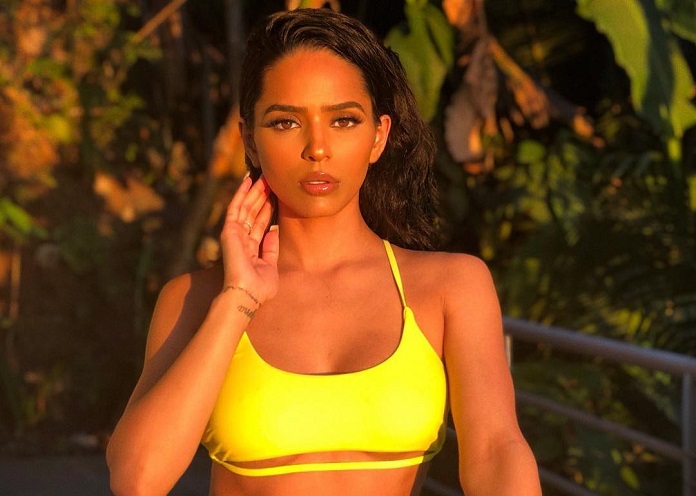 Blair is well-recognized as an aspiring model, makeup artist, and hairstylist. Pena's relationship with Chris Brown was nothing short of a rollercoaster, marked by intense drama, primarily because she reportedly became entangled with the singer. At the same time, he was still involved with Karrueche Tran. The situation was made even more complex because Blair and Karrueche were friends.
According to numerous accounts, Blair Pena and Chris Brown initially crossed paths through Blair's friendship with Karrueche, who was romantically involved with the singer then. However, things took a dramatic turn in November 2013 when Blair embarked on a romantic journey with her friend's boyfriend.
Predictably, this decision strained the relationship between Blair and Karrueche, leading the latter to vent her frustrations on social media platforms, using strong language to express her feelings. Ultimately, all the turmoil was in vain, as Chris Brown moved on from Blair in 2015.
Chris Brown and Indyamarie (2015)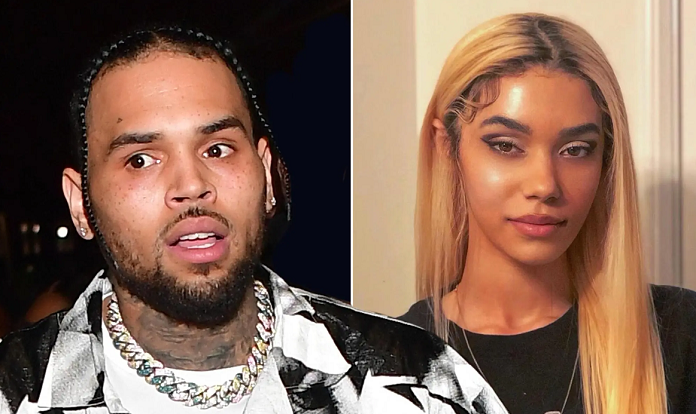 Chris Brown's connection with Indyamarie initially sparked rumors of romance back in 2015, shortly after his breakup with Karrueche Tran. During this time, they frequently appeared together at various events, and their close interactions were captured in photographs. Despite these telltale signs, neither chose to make their relationship public.
Fast forward to 2019, and Chris Brown and Indyamarie rekindled their affectionate bond. Their renewed connection was evident when they were spotted together on the set of Brown's music video for "Type a Way." Additionally, they were frequently seen on dates, reigniting speculation about their romantic involvement. However, their rekindled romance proved short-lived, as they parted ways later in the same year.
In summary, while Chris Brown and Indyamarie refrained from officially confirming their relationship, there is little doubt that they were indeed an item, at least for a certain period in 2019.
Chris Brown and Agnez Mo (2017 – 2019)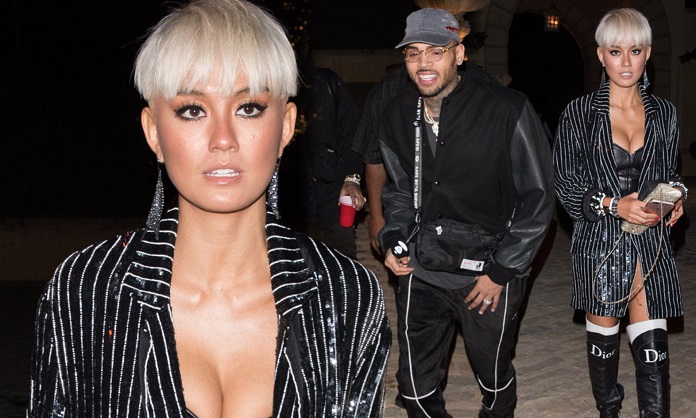 Chris Brown also dated Agnes Monica Muljoto, better known as Agnez Mo. She is an Indonesian singer, composer, dancer, and actress. Agnez Mo and Chris Brown fueled dating rumors in 2017 after photos of them looking cozy in the studio surfaced, which is why it is widely believed that they met each other through music.
Their relationship continued for two years before they could no longer get past their differences and decided to break up in 2019. The reason for their split has remained unclear to the public and media, but as usual, many have attributed it to Chris Brown's involvement with many women.
Chris Brown and DaniLeigh (2019)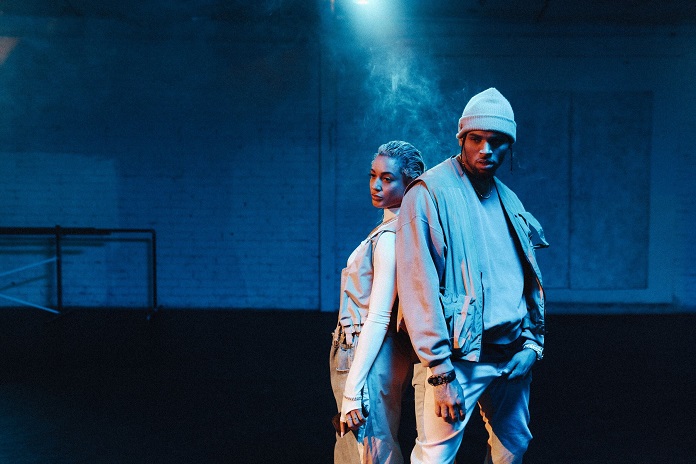 Danielle Leigh Curiel, better known as DaniLeigh, is a singer, songwriter, rapper, dancer, and choreographer from the United States. In 2019, she and Chris fueled relationship rumors after Chris Brown appeared on her song Easy. The music video showed the two replicating each other's dance moves and wearing matching clothes. Despite flirting on Instagram, neither has declared if they dated.
Chris Brown and Gina V. Huynh (2020)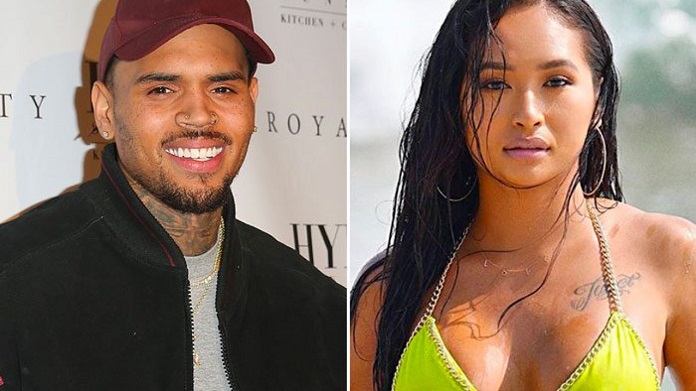 Chris Brown and Gina V. Huynh are said to have dated briefly. Gina is a model and recording artist from the United States. There is no detailed information on when the pair began dating. Still, according to various sources, the rumors of them dating arose after they were spotted together in London during Breezy's maiden trip to the UK. Soon after, they called it quits.
Other people Chris Brown has been linked to over the years include Karrine Steffans, Rita Ora, Joie Chavis, Simply Jess, Amy Shehab, Brittany Renner, and Karizma Ramirez. He was also linked to Amber Rose, Keisha Kimball, Natalie Mejia, Montana Tucker, and Tina Davis.