Brittney Griner (born October 18, 1990)  is a 32-year-old American professional basketball player who plays for Phoenix Mercury of the Women's National Basketball Association (WNBA). However, her career seems to be coming to an end as she is currently detained in Russia for drug trafficking.
Griner had traveled to Russia during the WNBA offseason to play in the Russian Premier League before the news came out that she was detained by the Russian customs at the Sheremetyevo Airport after they found hashish oil, a narcotic substance outlawed in Russia, in her luggage.
Summary of Brittney Griner's Bio
Full Name: Brittney Yevette Griner
Gender: Female
Date of Birth: October 18, 1990
Brittney Griner's Age: 32 years old
Ethnicity: Mixed
Nationality: American
Zodiac Sign: Libra
Religion: Christianity
Marital Status: Married
Brittney Griner's Spouse: Cherelle T. Griner
Brittney Griner's Parents: Raymond Griner (Father), Sandra Griner (Mother)
Siblings: Shkera Griner, Pier Griner (Sisters), and Decarlo Griner (Brother)
Brittney Griner's Height in Inches: 6 feet 9 inches
Brittney Griner's Height in Centimetres: 206 cm
Brittney Griner's Weight: 93 kg
Brittney Griner's Net Worth: $17 million
Famous for: Being a WNBA Basketball Player
Brittney Griner's Instagram: @brittneyyevettegriner
Before Russia, Brittney Griner was a Superstar Athlete Born in Texas
Brittney Griner was born on the 18th of October, 1990, in Houston, Texas, which gives her an American nationality. However, being black, she is of African American ethnicity. She was born and raised in a family of six, where she was bred alongside her two sisters – Shkera and Pier Griner – and her brother – Decarlo Griner. Her parents are Raymond Griner and Sandra Griner.
There have not been many details regarding Brittney's parents, and information regarding their nationality and livelihood have not been disclosed as the basketball star is not one to talk much about her family or disclose many details to the public. She has not spoken to the media about her siblings.
Brittney Griner was Already Passionate About Athletics in High School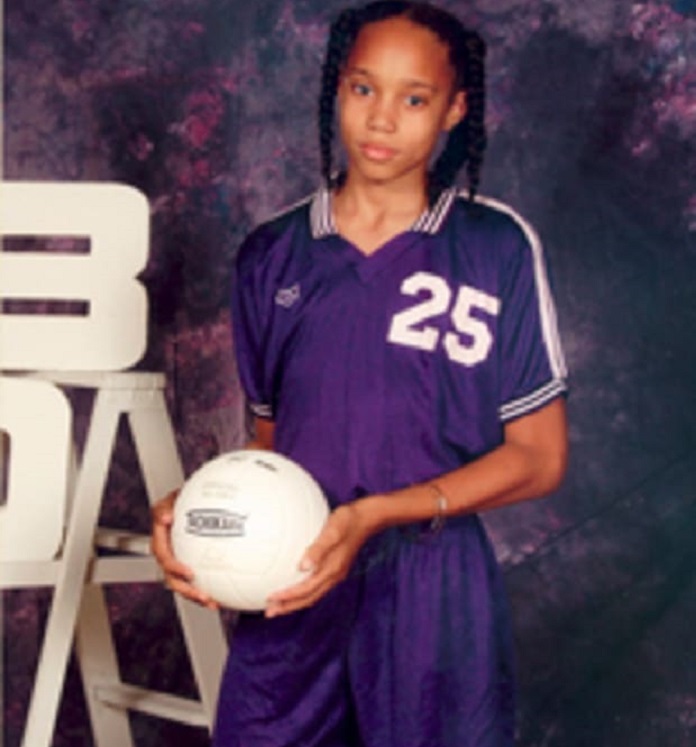 Brittney Griner attended Nimitz High School, where she was a sportsman as she shuffled between volleyball and basketball. In her sophomore year, she started training with the boy's basketball team and worked with the football coach to train her leg strength to prepare her to learn how to dunk.
Her athletic prowess in high school gave her national recognition as the former Mayor of Houston, Bill White declared the 7th of May 2009 as Brittney Griner's Day. That same year, Rivals.com named her the number one high school women's basketball player in the nation.
After high school, Brittney went on to make headway in sports as she got accepted into college. She got a degree from Baylor University, Texas, where she also achieved a great height and gained fame for her craft. One of her college basketball highlights includes scoring 2,000 points and blocking 200 shots.
This brought her popularity, and she became a household name and a promising young basketball player that people were on the lookout for.
She is one of the Best Basketball Players in America
Brittney Yevette Griner made her debut in professional basketball in 2013 after she got picked up by the Phoenix Mercury. She was the first overall pick in the 2013 WNBA draft for the franchise. She had an average of 3.0 shot blocks in a game, and that earned her the recognition of WNBA all-star player.
Griner eventually had to be replaced by Tina Thompson after the WNBA all-star picked up a right knee injury in 2013 and was forced to miss the rest of the season.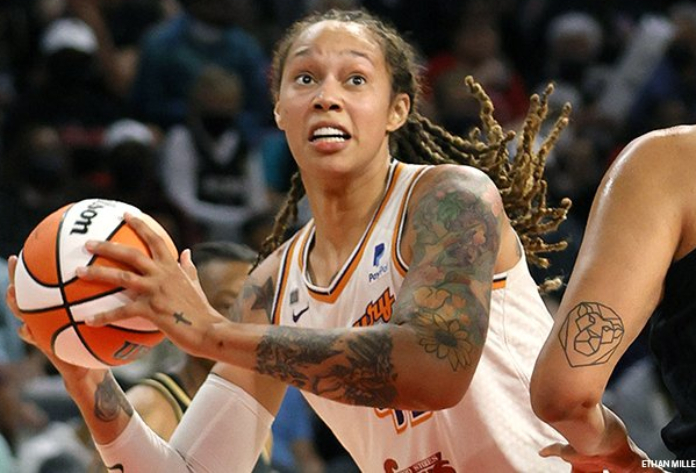 However, Brittney Griner returned to the court stronger in 2014 and took the stakes higher for athletes. On her return, she set a career record of 15.6 points, 80 rebounds, and 3.7 assists per game. She reset the WNBA record in 2014, as she made 11 blocks, 21 points, and 8 rebounds against Tulsa Along in a single game. She extended her contract with Phoenix Mercury on the 12th of March, 2017.
Brittney also plays for the United States national women's team, and in the 2016 Summer Olympics, they won the gold medal. She has played for other international teams besides the WNBA, like the Zhejiang Golden Bulls in China and the UMMC Ekaterinburg in Russia.
Breakdown of Some Britteny Griner's Career Highlights and Recognition
WBCA High School Player of the Year – 2009
McDonald's All-American – 2009
Honda Sports Award – 2011
Big 12 Player of the Year – 2011 – 2013
NCAA Final Four Most Outstanding Player – 2012
WNBA Champion – 2014
WNBA All-Rookie Team – 2013
WNBA Scoring Champion – 2017 and 2019
WNBA Blocks Leader – 2013-2019 and 2021
Russian National League Champion – 2015-2017
WNBA 25th Anniversary Team – 2021
All-WNBA First Team – 2014, 2019, 2021
WNBA Defensive Player of the Year Award – 2014, 2015
EuroLeague Champion – 2016, 2018, 2019, 2021
Brittney Griner's Salary and Net Worth
Through her rare skills, she has not only gotten international recognition but has also made huge earnings from brand endorsement deals with brands such as Nike. Records show that she is the third highest-paid player for the Phoenix Mercury as she earns $227,000 with a net worth of approximately $17 million.
Since 2020, her annual salary has moved from $215,000 to $227,900 in 2022. In 2013, she signed a four-month contract worth $600,000 with the Chinese side, Zhejiang Golden Bulls. This was up to 12 times more than what she made from Phoenix mercury that season.
Why Was Brittney Griner in Russia?
Before the beginning of the 2022 season, Brittney Griner traveled to Russia to play for the Premier League side, BC UMMC Yekaterinburg, a team that she has always played for. On her way to Yekaterinburg, she was arrested by Russian security authorities on the 17th of February, 2022.
Russian state TV has released a photo of WNBA star Brittney Griner, who was arrested on drug charges in the country after Russian officials say cannabis oil was found in her luggage. CNN's @RosaFlores has the story. pic.twitter.com/SzB9MSSQfY

— CNN (@CNN) March 8, 2022
According to reports from the Russian government, authorities found vaporizer cartridges containing hash oil inside her luggage. At the time of her arrest, her family tried to contain the issue and avoid the public from knowing as they believed her arrest was also political. However, by March, the news became a matter of public discussion.
Most of Brittney's fans took to social media to protest against the Russian government's detention of the basketball star. John Garamendi, California Democratic Representative revealed that getting Britteny out of Russia may be difficult as a result of the strained relationship between the USA and Russia since the start of the ongoing war in Ukraine.
Was Brittney Griner Detained in Russia?
Yes, Brittney Griner was detained in Russia. Prison authorities in the country have faced challenges with getting a bed for Griner as a result of her height because most of the beds in the prison were not made for women of her height.
Following her arrest, Brittney received a subpoena that demanded her to make an appearance in court on the 19 of May 2022. In the hearing, the request made by Brittney to be put under house arrest was declined by the judge.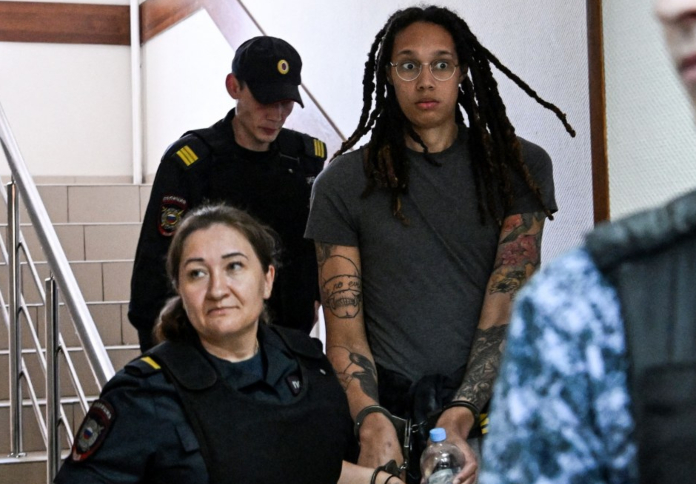 Reports show that Brittney has the support of the United States government as they insist that she is not guilty of the charges levied against her by the Russians. However, on the 7th of July, she pleaded guilty but added that she had no intention of breaking the law.
In the Russian constitution, the punishment for such offenses is a 10-year jail sentence in a Russian prison. There have been talks, investigations, and negotiations between the United States and the Russian government to resolve the case and bring Brittney Griner back to the US, but whether that happens or not remains to be seen.
How Tall is Brittney Griner?
Brittney Griner is 6 feet 9 inches tall which can be referred to as 206 cm. It is not a regular height structure for ladies as she is one of the tallest women in America and probably in the world.
Who are Brittney Griner's Parents?
Brittney Griner's parents are Raymond and Sandra Griner. Her parents are not as famous as she is. From the looks of things, they prefer to maintain a low profile.
What is Brittney Griner's Net Worth and Salary?
Brittney Griner earns about $227,000, making her the third highest paid player of the Phoenix Mercury. She has a net worth of $17 million (approx). She makes her money from basketball and brand endorsement deals.
Who is Brittney Griner's Wife or Husband?
Brittney Griner is married to Cherelle T. Griner. The beautiful couple has been together for a couple of years as they celebrated their third anniversary on the 19th of June, 2021
Does Brittney Griner Have Kids?
Brittney Griner has two children from her former relationship with Glory Johnson. Glory Johnson is also a basketball player like Brittney. Their twin girls were conceived using IVF, with Glory's egg and a sperm donation. They were born prematurely in October 2015.
She got engaged to the mother of her children in 2014, and they got married in May 2015. That same year their marriage started facing challenges. Later that year, Brittney filed for divorce, and in 2016 the divorce was finalized. Brittney Griner currently pays child support to Glory Johnson.