Jeff Cavaliere is a bodybuilder, personal trainer, and physical therapist who has become famous on social media where he has a very large followership. Having worked with the New York Mets professional baseball team, he has gained a lot of interest from people who want to build their bodies, thanks to his ATHLEAN-X Program, videos, and other materials. Here is all you need to know about him.
Who Is Jeff Cavaliere? His Age
It was on June 28, 1975, that Jeff Cavaliere was born in Connecticut, in the United States. He was also brought up there. With hardly any information about his family members, it is known that since he was a child, he had interest in bodybuilding and admires people like Sylvester Stallone, Arnold Schwarzenegger and many others whom he saw in movies.
As he grew up, his father would help him fix a heavy bag in the basement where he learned boxing. Interestingly, he had posters of Sylvester Stallone who was his main idol on the wall to serve as a motivation for him as he worked on building his athletic looks.
For his education, while he was still in high school, he got into different sports including soccer, baseball, and weightlifting. By the time he was through, he moved to the University of Connecticut where he obtained a Bachelor of Applied Science (B.A.Sc.), Physioneurobiology. After he graduated, he remained with the university and got a Masters degree in Physical Therapy.
Career, ATHLEAN-X Program
As soon as he was through with his education, he began writing for Men's Fitness in 2004, and by 2018, he is still writing. He also worked with the New York Mets major league as its head physical therapist and assistant strength coach. It was something he did from 2006 to 2009 when he left.
In 2009, he founded the ATHLEAN-X which is into the production of sports medicine that helps athletes to have a good build and others who want to also look like athletes. He also has what is known as the ATHLEAN-X Program. Through it, he gets to provide help and training to athletes and bodybuilders.
Jeff Cavaliere has a training guide that focuses on four major areas aimed at giving better athletic move and strength. According to him, he has designed his program to avoid overstraining which he said has been the problem with most training.
He has come to be highly known and respected on social media where he has a large following. On Instagram, he has close to 700 thousand followers while his YouTube channel which has over 5 million subscribers has gained close to a billion views. He also has a good following on other social media sites including Facebook and Twitter.
Family, Wife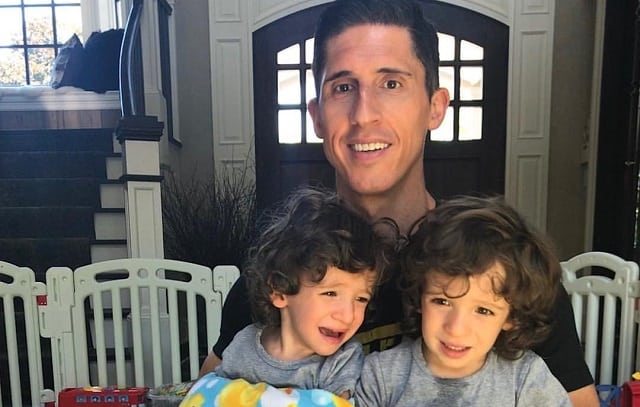 While there is not much that is known about his family, it is clear that his father offered him much support as he began bodybuilding as a child, and he had his grandmother very close. He lost his mother when she was 57 to cancer.
In case you are wondering, he is a married man. He has managed to keep all information about his wife to whom he has been married since 2008 away from the public even though she has appeared in a number of his videos. In 2016, Jeff and his wife had a set of twins, and the kids have appeared in some of his videos as well and their pictures are shared by him on social media.
See Also: Phil Heath Wife, Divorce, Girlfriend, Height, Weight, Net Worth, Age
By the time he got married, he was still with the New York Mets, but then, he decided to leave the team to spend more time with his family.
Height And Weight
As a bodybuilder and trainer, one of the first things to notice when you sight Jeff is his body structure. However, he may not be the tallest in many gatherings as he is only of average height, even as he can get to pass as the most built.
He records a height of 5 feet 8 inches (172.5cm) and a body weight of 185 – 195lbs (83.9 – 88.5 kg). As a result of his build, there are people online who have constantly asked if he uses steroids. From all indications, he doesn't, as his workout and other activities seem to be the only things he relies on apart from dieting.