Wayne Gretzky and Janet Jones has been married since 1988, and their union has produced three sons – Ty Gretzky, Trevor Gretzky, and Tristan Gretzky – and two daughter named Paulina Gretzky, and Emma Gretzky. 
Wayne Gretzky is one of the most accomplished professional ice hockey players the world has ever known. In the 20 seasons he played in the National Hockey League (NHL), the Canadian pulled off numerous records that are just too many to count.
The Hockey Hall of Famer has a lot of inspiring career stories and he didn't sacrifice having a family life to become a phenomenal athlete. Born to Walter Gretzky and Phyllis Leone Hockin, Wayne hails from a large family of five children. And like his parents, the retired athlete also has five children with his wife of many years, Janet Jones.
Wayne Gretzky and Janet Jones have been married for over three decades. This is no small feat for a couple known to have serious career engagements. As such, they are widely admired for their enduring union as much as they are celebrated for their various career attainments.
For many women, being married to an athlete of Wayne's caliber would mean spending the rest of their life under the shadow of their spouse's fame and accomplishments, but the story is different for Janet. She was already famous and successful before she met Wayne and has been able to remain relevant on her own accord all through the years they have been married.
Wayne Gretzky's Wife Has Been Active In The Entertainment Industry Since The 1970s
Full Name: Janet Marie Gretzky (née Jones)
Date of Birth: January 10, 1961
Age: 62 Years Old
Occupation: Model and Actress
Duration of Marriage to Wayne: 1988 – Present
No. of Kids With Wayne: Five (Three Sons and Two Daughters)
In addition to being known as the wife of a former professional ice hockey player, Janet Jones is famed as a model and an American actress. She was born in Bridgeton, Missouri, United States, where she was raised. Her career in show business dates back to the 1970s (1979) when she featured as a contestant on the musical variety series, "Dance Fever".
At the turn of the decade, her professional acting career took off as she got the role of a dancer in a 1980 movie titled "Snow White Live". She featured as a dancer in other productions and with time, began commanding more serious roles.
Her filmography has popular productions like "Police Academy 5: Assignment: Miami Beach", "A League of Their Own", and "Alpha Dog". She got her breakthrough in the industry when she played Carla Samson in "The Flamingo Kid", a 1984 romantic comedy film.
Thereafter, she was seen in "A Chorus Line" (1985) as Judy and as Julie Lloyd in "American Anthem" (1986). Janet is yet to retire from acting but much hasn't been heard from her in that regard of late. Her last role, to the best of our knowledge, was as Caroline Bascomb Compson in "The Sound and the Fury" (2014).
Wayne Gretzky's wife is also a former Playboy model. Reports have it that she appeared on the cover of the adult magazine and in a semi-nude pictorial; this was in March 1987. Alongside one of her daughters (Paulina), Janet Jones made history as the first mother-and-daughter to feature on the cover of the popular Canadian Magazine, Flare.
Janet appeared on the cover of the magazine before she got married to Wayne. About 17 years later, her daughter posed for the August 2005 cover.
The First Time Wayne Saw His Wife Was In 1981
Gretzky first saw the woman who would become his wife in 1981 when he served as a panelist on Dance Fever, but Janet didn't notice him. After that, their paths crossed on other occasions but nothing happened until they met at a game in Los Angeles in 1987.
Interestingly, that was the year Janet and Vitas Gerulaitis, a pro tennis player who died in September 1994, ended their relationship. The two had been dating and engaged since 1985. Hardly can anyone tell if it was Gretzky that tore them apart.
Confirming that they began dating in 1987, Wayne disclosed that they are basketball fans as he recalled that they met at a Celtics-Lakers final. They went out after the game and it marked the beginning of a relationship that has witnessed over 30 years.
Wayne Gretzky and Janet Jones Had a Massive Wedding In July 1988 After He Proposed Over The Phone
Their wedding was a very big deal still regarded as one of the most significant events of 1988. Because of that, it is natural for one to imagine they had a unique and spectacular engagement. Well, it was a unique one as Wayne Gretzky proposed to Janet Jones barely a year after they began dating – over the phone, and in January 1988.
According to the former ice hockey player, it happened that Janet was away for work and they were chatting on phone. The topic came up and they decided there was no need to wait any longer, so they decided to get married over the phone. When Janet returned, they had a proper dinner to mark their engagement.
Wayne Gretzky and Janet Jones wasted no time in getting married after they got engaged. They walked down the aisle six months after their engagement, precisely on the 16th of July 1988.
The wedding was exquisite, Gretzky was said to have spent over $1 million on the ceremony that was dubbed "The Royal Wedding" by the Canadian press. Wayne wouldn't agree it was a royal wedding. He explained that the thousands of people who gathered outside the chapel were not only there for them but to meet other notable sportsmen and personalities that attended the event.
The Gambling Ring Trouble and Other Controversies Their Marriage Has Faced
Wayne Gretzky and Janet Jones' marriage has largely been a successful union but like every other marriage, they have encountered some challenges. As they are both public figures, the media and the public have also tried to create trouble for the couple.
An instance was the February 2006 gambling ring controversy that implicated Janet Jones and a handful of NHL players. People were quick to conclude that Janet was denting the public image of her husband who until then, had not been associated with any controversy.
Thankfully, it later emerged that Janet Jones had placed her bets on football games and not hockey. While the NHL has a policy against its personnel betting on its games, it doesn't extend to other sports.
Neither of them faced any charges at the end of the day. Speaking about the incident, Janet expressed that it was hurtful the media blew things out of proportion, not-minding if they were causing friction in a marriage that had survived 20 years.
The October 1997 Accident
Another incident that might have brought disharmony to the couple had they paid mind to what the media and the public had to say, happened on the 22nd of October 1997 when Janet had an accident while watching one of her husband's games. She had suffered a struck to the head by a protective pane from the rink's sideboards which was knocked loose by one of the players.
The accident left her unconscious with a cut on her lips that had to be stitched. She was carried out on a stretcher and rushed to St. Luke's-Roosevelt Hospital where she received treatment. After the incident, it was suggested that Wayne was an insensitive husband who cared more about his career than the life of his wife.
This was because he finished the game before he went to the hospital to check on his wife. The couple didn't let the public sow a seed of discord between them through the incident. Meanwhile, Wayne explained he knew his wife was in good hands, there was nothing he could do for her.
The Historic NHL Trade 
In what would become known as "The Trade", Wayne Gretzky and Janet Jones attracted the wrath of many Canadians just after they got married. In August 1988, the Edmonton Oilers traded Wayne who was considered to be the best player in NHL to the Los Angeles Kings. It was a move that left Canadian ice hockey fans angry and disappointed.
Wayne was branded a traitor as it was widely believed that he was abandoning his country for an American team, even though he had little control over the trade. As it was speculated that he was leaving the Oilers for the Kings so that his wife can have better acting opportunities, Janet was considered to be the root of the misfortune and was thoroughly hated.
Similar Mindset and Life Goals Are Some of The Secrets of Their Successful Marriage
Given that the two are popular and involved in very demanding careers, it is no small feat that they have been married for over three decades and happily so. If you ask the former NHL star, the secret of their successful marriage boils down to the fact that they think alike and have the same life goals. According to Wayne, this was apparent when they met.
Also, Wayne Gretzky and Janet Jones have endeavored to prioritize their family over other things, including their career. While Wayne was active, he was known for always asserting that his family comes first before hockey. This has helped them build a happy family with kids that grew to become responsible adults.
Above other things, anyone close to the couple would agree that their genuine love and admiration for each other is their biggest weapon against marital challenges. Wayne loves his wife as much as she adores him. She once shared that he treats her as his best friend and that it's all she needs.
The Couple Are Parents To Five Children
The Wayne Gretzky and Janet Jones marriage produced five children who are now responsible adults. According to the former NHL player, Janet deserves all the credit for that as she was largely responsible for building their personalities. The couple's five children are Paulina, Ty, Trevor, Tristan, and Emma Gretzky.
Paulina Gretzky d
Full Name: Paulina Mary Jean Gretzky
Date of Birth: December 19, 1988
Age: 34 Years Old
Occupation: Actress and Model
Spouse: Dustin Johnson
Paulina Gretzky is the first child and daughter of the couple, they were already expecting her when they got married as she was born about five months after her parent's wedding. Just like her mother, Paulina is famed as an actress and model but she is also a pop singer.
Her most popular projects as an actress are "Fame" (2009), "Guns, Girls and Gambling" (2012), and "Grown Ups 2" (2013). She is engaged to Dustin Johnson, an American golfer and they have two kids – Tatum Gretzky and River Jones Johnson.
Ty Gretzky
Full Name: Ty Robert Gretzky
Date of Birth: July 9, 1990
Age: 32 Years Old
Occupation: Former Ice Hockey Player
Spouse: Sara Cusick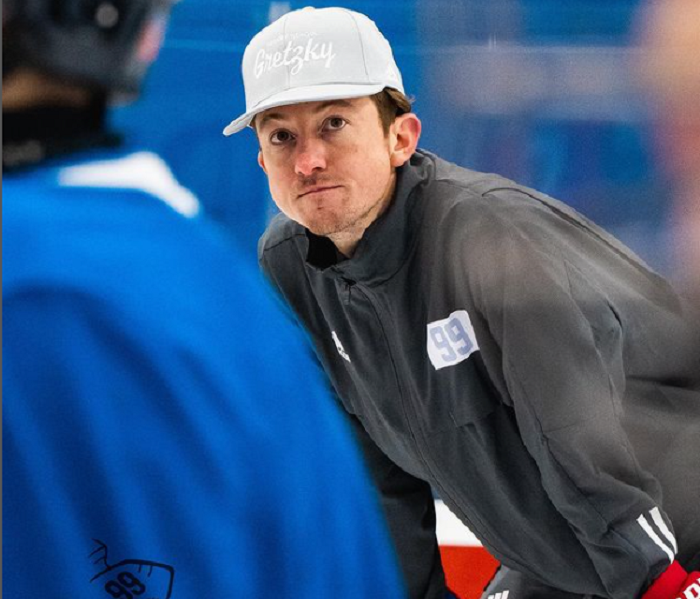 Ty Robert Gretzky was born July 9, 1990, he is the second child and first son of Wayne Gretzky and Janet Jones. He attended Arizona State University and graduated in 2014 with a degree in Interdisciplinary Studies, this was after he attempted to build a career as a professional ice hockey player.
He previously played hockey with the Midget AA hockey team at Shattuck-Saint Mary's before he abandoned the dream to walk in his father's shoes. People often yelled at him, saying he would never be as good as his father in the sport. This is possibly part of the reasons he abandoned it.
Ty has been a husband since the 29th of February 2020, he got married to a lady identified as Sara Cusick.
Trevor Gretzky
Full Name: Trevor Douglas Gretzky
Date of Birth: September 4, 1992
Age: 30 Years Old
Occupation: Actor and Baseball Player
Honour meeting Prime Minister Stephen Harper pic.twitter.com/TyTprktgO2

— Trevor Gretzky (@TrevorGretzky) September 12, 2014
Trevor Douglas Gretzky is an actor and a baseball player born on September 4, 1992. He is the second son and third child of the power couple. Trevor played professional baseball for the Chicago Cubs and Los Angeles Angels, among other teams.
While it remains to be seen what the future holds for him in that field, he continues to explore acting opportunities. As an actor, he is probably most known for his roles in "Mile 22" (2018), "Odd Man Rush" (2020), and "Cosmic Sin" (2021). He also has other projects in the pipeline.
Tristan Gretzky
Full Name: Tristan Wayne Gretzky
Date of Birth: August 2, 2000
Age: 22 Years Old
Occupation: Golfer and Actor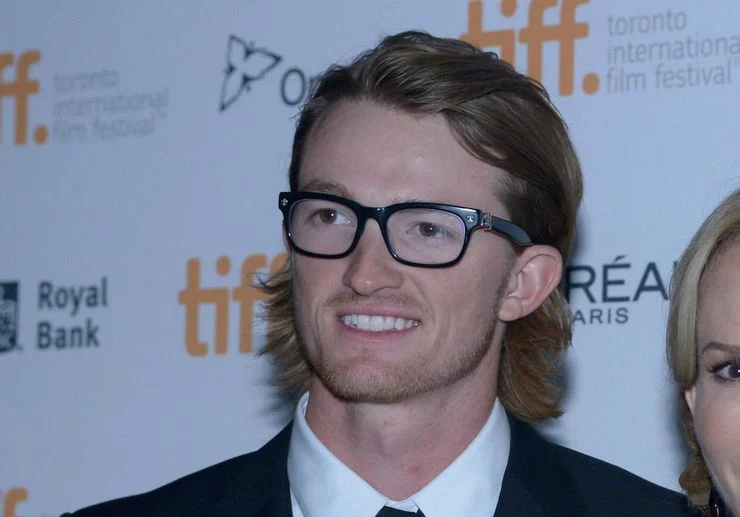 Tristan Wayne Gretzky is the fourth child and third son of Wayne Gretzky and Janet Jones. He was born on the 2nd of August 2000 and is widely regarded as an actor even though we can only confirm he played Hayden in "Two Tickets to Paradise" (2006).
Tristan graduated from Oaks Christian High School in Westlake Village, California. He played junior/amateur golf and reportedly pulled off two top-10 records at the 2016 ToyotaTour Cup. Sometime in 2018, it circulated that he had committed to play college golf at Pepperdine, a Christian university in Malibu, California.
Emma Gretzky
Full Name: Emma Marie Gretzky
Date of Birth: March 28, 2003
Age: 20 Years Old
Occupation: Tennis Player and Actress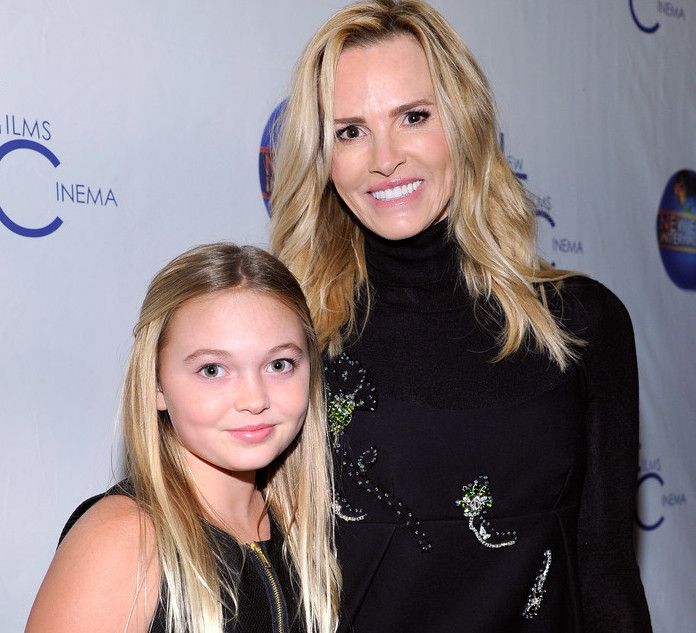 Emma Marie Gretzky is the baby of the family and the second daughter of Wayne and Janet. She is often described as an actress even though she is only known for her role in "Palo Alto" (2013).
Apart from acting, Emma has a thing for tennis which she has been playing since she was 12. We can confirm that she has played for Oaks Christian, a co-educational, college-preparatory, Christian school in Westlake Village, California.
Is Any of Wayne Gretzky's Children Into Hockey?
Wayne Gretzky and Janet Jones have been very liberal with their kids in terms of deciding what they want to do with their lives. They have not forced any of their kids to embrace any career but have been supportive of whatever they choose to do.
At some point, their second child and first son, Ty Gretzky, was working toward establishing his name in the ice hockey world but he has abandoned that path.