Although it is not known to the public if Vin Diesel and Paloma Jimenez are married, it is known that they have been together since 2007. They have three children together, a son named Vincent Sinclair and two daughters, Pauline and Hania Riley Sinclair. 
Mark Sinclair who is known to the world as Vin Diesel is notably very famous for his portrayal of Dominic Toretto in the Fast & Furious franchise which has, in turn, made him one of the richest actors in the world. He has lent his skills to two other chronicles such as XXX and The Chronicles of Riddick. The character that he plays in Fast & Furious is known for his dedication to his family and from all indications, it is clear that this dedication is also practiced in his personal life. He is a dedicated father and partner, but in all of this, there is a catch that makes it hard to know the details of the type of life this actor leads.
The actor, who has also thrived as a producer, screenwriter, and director prefers to keep a low profile when it comes to his personal life, so little is known about it. He was once quoted to have said he wouldn't put it out there on a magazine cover like some actors do, avowing he would emulate the code of silence of Hollywood greats like Harrison Ford, Marlon Brando, Robert De Niro, and Al Pacino. Vin has kept his promise over the years but the media has been relentless about prying into his private life, so some information about his relationship with Paloma Jimenez has been divulged to the public.
Is Vin Diesel Married to Paloma Jimenez?
There have been speculations on the true state of Vin Diesel and Paloma Jimenez's relationship but the fact remains that it is not known to the public if they are a married couple. But if one must conclude on the status of their relationship, it wouldn't be out of place to assert that Jimenez and Diesel are not married. After all, there have been no announcements of such from either of the two.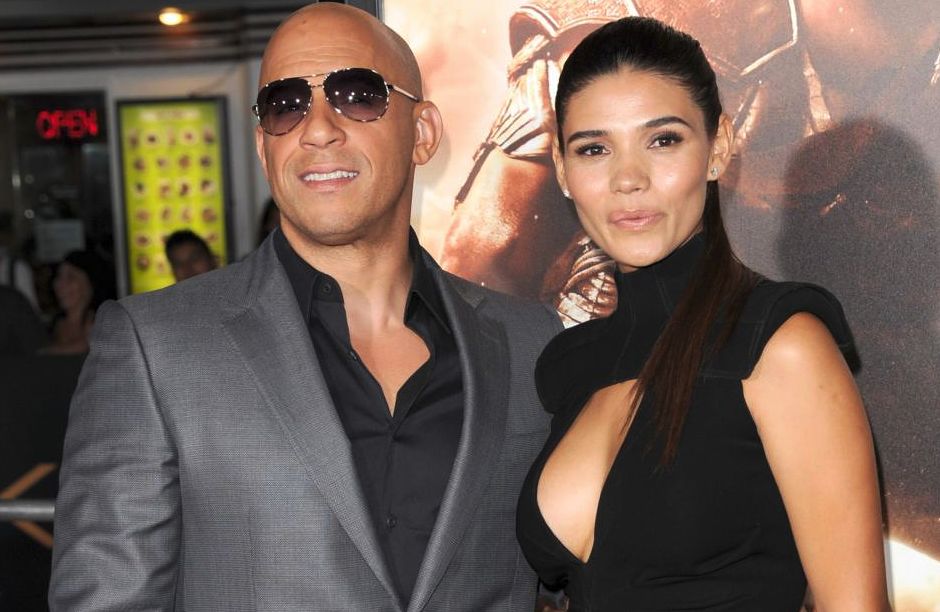 In the true manner of a man who has likened himself to the likes of Marlon Brando, Harrison Ford, Robert De Niro, and Al Pacino in terms of secrecy and privacy, it is not shocking that a shroud of ambiguity rests over the relationship that Vin Diesel has with Paloma Jimenez.
Is Vin Diesel Gay?
While it remains to be confirmed if they are married or not, the two have built a family together and their relationship has been plagued by rumors of infidelity and what have you. For instance, there were rumors that the actor was gay. These rumors arose as a result of the fact that there is a lot about the actor's life people do not really know. In a rare event, the actor spoke about his personal life. On the rumors of homosexuality, he quickly shut those down and explained that he was not gay just a highly private person
Meet Vin Diesel's Alleged Wife, Paloma Jimenez
Full Name: Karla Paloma Jiménez Denagustin
Place of Birth: Acapulco, Guerrero, Mexico
Date of Birth: August 22, 1983
Age: 40
Occupation: Model and Actress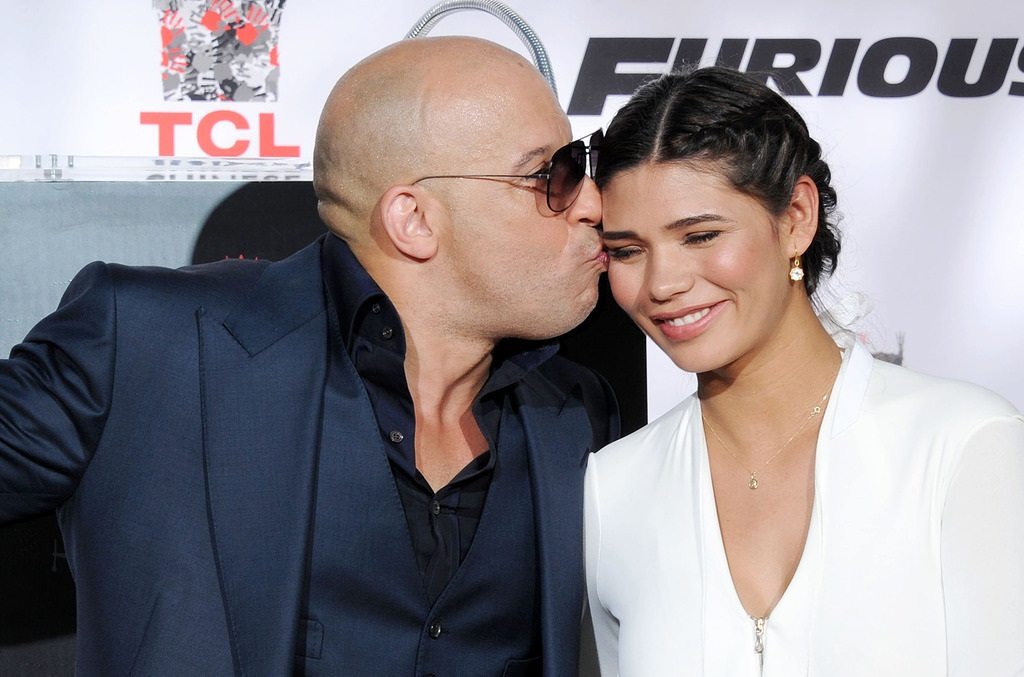 Paloma Jimenez is mostly known as the spouse of Vin Diesel, she has been with the actor for over a decade and his fame has rubbed off on her. Because of the caliber of actor her partner is, his career has cast a shadow over hers. Also, Paloma and Vin are known to be super secretive about their private life. Thanks to all of these factors, very little are known about the personal life of Paloma Jimenez.
Nevertheless, we can tell she is a model also regarded as an actress on several quarters. Born on the 22nd of August 1983, Paloma originally hails from Mexico. Reports have it that she was born and raised in Acapulco, a city famed as the major seaport in the state of Guerrero, located on the Pacific coast of Mexico. She was raised a Roman Catholic and is said to be fluent in English and Spanish.
Paloma Jimenez left her home country and immigrated to the United States of America at some point and people have come to assume she did this to get better opportunities for her modeling career. As a model, the 5 feet 10 inches beauty began her career in Mexico and made a name for herself there before she moved to the United States. She has been featured in some popular magazines and has helped popular brands like Honda, Pantene, and Coca-Cola to promote their products.
Represented by Two Management, a modeling agency based in Los Angeles, Vin Diesel's spouse has walked the runway of multiple fashion shows. She is regarded as an actress because of an appearance she made in an episode of the Mexican comedy and variety show, Otro Rollo con: Adal Ramones.
Paloma Jiménez Has Been In The Relationship Since 2007 But It Is Unknown When She Became Vin Diesel's Wife
Vin Diesel is known for his propensity to keep certain aspects of his personal life private. He has stated several times that he is of the generation of actors who keep their private lives private and will not grace magazines or headlines with details of his life. However, certain aspects of one's life are hard to keep under wraps: things like relationships and family members. Regardless of Vin Diesel's best efforts, there is some information available on his relationship with model Paloma Jimenez with whom he has built a family.
It came to public notice in 2001 that Vin was in a relationship with Fast and Furious co-star Michelle Rodriguez, but it wasn't revealed for how long they'd been together. After his relationship with Paloma began, the actor spoke on how he thinks dating fellow celebrities is a folly: for him, doing that is merely asking for trouble. He said this about six years after he had dated Michelle Rodriguez, the actress who plays his love interest in the Fast and Furious films.
In 2007, he began a relationship with the Mexican model Paloma Jimenez. The pair have been together since then. The status of their relationship has been a mystery but it is known that the model took a break from her career to start a family with Vin. It is not clear how the actor and model met, but it can be deduced that they most likely met in their line of work as both of them work in showbiz. To the best of our knowledge, the couple met sometime in the early 2000s, and by 2007, they had become an item.
Rumors have it that it was love at first sight for Vin Diesel when he met Paloma in the early 2000s but he had to do a lot of work to get her attention for some reasons which include the fact that Paloma was bent on not having anything distract her from attaining her career goals. Like many other things in the life of the actor, the circumstances surrounding the beginning of their relationship were secretive and remain unknown.
From all indications, Vin Diesel and Paloma Jimenez have a rock-solid relationship. The two have been together for more than a decade and it does not seem like the flame of their love is dying out anytime soon.
However, in 2016, it circulated that the couple was going to break up and separate a year right before their relationship clocked 10 years. This caused a flurry of emotions for fans of the actor who had been rooting for this relationship for a long time. The actor however chose to dispel all rumors and for the first time in a very long time, he spoke about his relationship. He stated that the two, despite the huge age difference between the both of them, were strong as ever and that their relationship was fine without any problems of any kind.
Who Are Paloma Jimenez and Vin Diesel's Kids?
The couple has three children together: their first child and daughter named Hania Riley holds an orange belt in Judo and Brazilian jiu-jitsu, she was born in April 2008.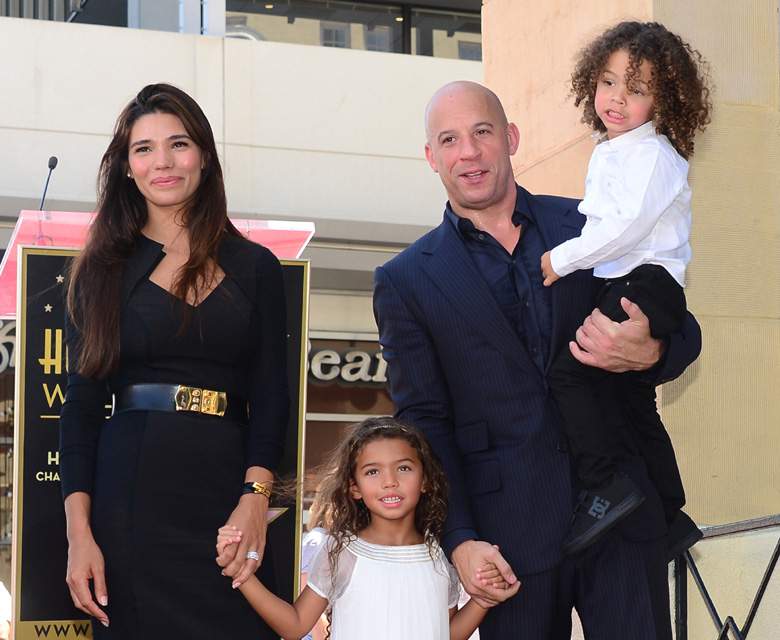 Hania is an older sister to Vincent Sinclair and Pauline. The former is the only son of the couple and he was born in 2010; Vin and Paloma announced the arrival of Pauline – their second daughter and third child – in March 2015.
Hania Riley Sinclair is Vin Diesel's First Daughter
Date of Birth: April 2, 2008
Age: 15 Years Old
Occupation: Actress
A year after Vin Diesel and Paloma Jimenez started to date, they had their first child. Hania Riley was born in April of 2008. The only things that are known about Hailey are things that her father has willingly put on social media himself like her nickname, Similce. Diesel also called her Alpha Angel on the account that she is his first child.
Like her father, she is a part of the movie industry. Her first and only performance thus far is in Fast & Furious Spy Racers (2019). Vin once shared that he was on the set of a movie when he learned that Hania was about to be birthed. He was convinced by his late friend Paul Walker to leave the set for her birth.
Vincent Sinclair is Vin Diesel's Son
Date of Birth: April 13, 2010
Age: 13 Years Old
Occupation: Undetermined
The second child in the household is Vincent Sinclair who is named after his father, he is the actor's only son and was born in 2010. Unlike her older sister, it remains to be seen if Vincent would pursue a career in the entertainment industry. Unsurprisingly, his parents and have been very protective of him and his siblings. Because of that, there are many things about Vincent that are yet to be known. Nonetheless, we can confirm that he attends a school in Los Angeles where his family resides.
Sometime in April 2017, Vin Diesel and his spouse took Vincent and his older sister to the premiere of his movie, Guardians of the Galaxy Vol. 2 which was held at the Dolby Theatre in Hollywood. The kids were very excited to be part of the event; Vincent was quoted to have said it was a lifetime experience while his sister proclaimed that she is the most excited kid in the world.
Pauline Sinclair Is Vin Diesel's Second Daughter
Date of Birth: March 16, 2015
Age: 8 Years Old
Occupation: Undetermined
Among all their children of the famous actor and his spouse, the last child and daughter Pauline seems to be the most famous despite being the youngest. This is because she was named after the late actor Paul Walker, who was not just Vin's co-star in the Fast and Furious film series but also his bosom friend.
Vin explained the choice with a touching story about how he felt that Walker who died in 2013 was in the room when he was cutting the umbilical cord of his daughter during her birth. The actor said thoughts of Paul could not leave his mind as he signed the register of his newborn child: he wrote paul as her name and later added "ine" to make it a feminine name.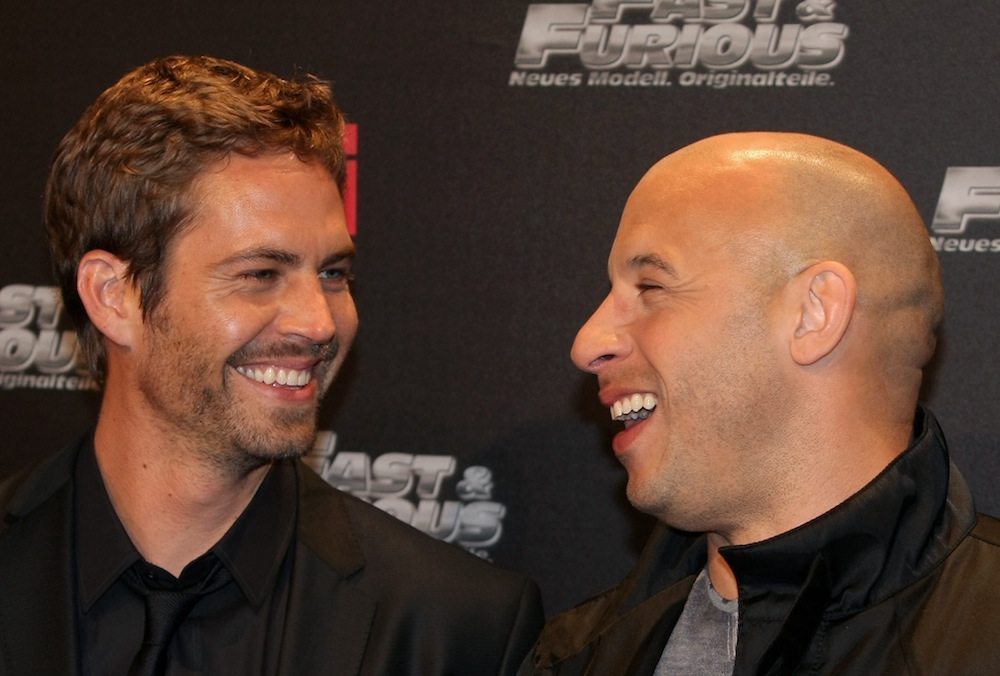 In an appearance on the Jonathan Ross Show, Vin said that it was Walker who had given him the advice of being present in the delivery room while his kids are birthed. He further said the late actor nudged him to cut the umbilical cord, something he has become very proud he did. The nickname for the baby of the house is Little Angel and she has been seen in several pictures and videos that the actor shares online on his Instagram page. 
Like her older brother, it is still earlier to tell what Pauline would do with her life as an adult. She is still a child with a lot of growing up to do. Nonetheless, if she chose to become a model like her mom or an actor like her dad, she can count on her parents to give her all the support and guidance she needs.
Vin Diesel is also the godfather of Walker's girl, Meadow Rain Walker.
Key Takeaways
Vin Diesel's wife Paloma Jimenez is originally from Acapulco, Guerrero, Mexico.
She is a model and a bit of an actress but is now mostly focused on running her family with Vin.
The couple met for the first time sometime in the early 2000s and began dating in 2007.
Vin and Paloma have been very secretive about their relationship, hardly can one tell if they are married or not.
But they are parents to three children: two daughters and a son.