Tobias Dorzon is a 39 year-old American former football player, chef, television personality, and social media sensation born November 23, 1984, who played football for the JSU Tigers, Tennessee Titans, Tampa Bay Buccaneers, and Winnipeg Blue Bombers.
Although Tobias had a somewhat successful career as a football player, going as far as playing in the NFL, he later quit his thriving football career to pursue his dream of becoming a chef and owning a restaurant. Here is all you need to know about Tobias's career as a football player and chef.
Tobias Dorzon Started His Football Career in High School
Before venturing into the cooking industry, Tobias had a thriving career as a football player. He started playing while he was still in school, and with his great playing skills, he soon made it into a big NFL team. Here is a breakdown of his career as a football player and the teams he played for.
Tobias Dorzon started playing football when he was still a student, playing for the football team of his local high school. His great playing skills on the team earned him an athletic grant for a full scholarship to study at the Jackson State University, where he also excelled on the university's football team.
He Later Played for Jackson State University
When he got into the Jackson State University team, Tobias was doing pretty well as the university's running back until his first season in 2008, when he had a knee fracture. Determined not to let this get in his way to success, he made an amazing comeback a year later to run a total of over 800 yards. His stay with the team ended after he got a bigger deal that took him to the NFL.
Tobias Dorzon Got Drafted by Tennessee Titans in NFL 2010 Draft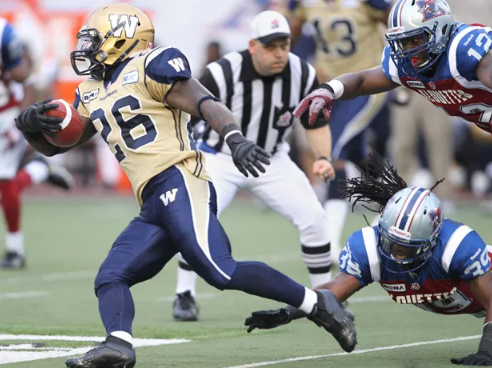 In 2010, Tobias Dorzon was recruited into the NFL as a free agent, spending all his playing time with the Tennessee Titans before he eventually teamed up with the Tampa Bay Buccaneers. However, even his stay with the Buccaneers was short-lived.
Tobias was later hired by the Winnipeg Blue Bombers in Canada. But, his stay with the team was not as blissful as he had anticipated because it separated him from his daughters, who did not have passports then. With time, he developed an indifferent attitude towards the team but still played football with them before he decided it was time for him to switch to doing what he loved.
Summary of Football Teams Tobias Dorzon Played For
Here is a list of the teams Tobias Dorzon played for in the years he played football as an amateur and later as a professional.
Jackson State University
Tennessee Titans
Tampa Bay Buccaneers
Winnipeg Blue Bombers
Tobias Dorzon Switched Careers and Became a Chef in 2013
After he ended his career as a football player, Tobias decided to start a new career as a chef in 2013; something he had always wanted to do even when he was still a football player. While still with the Winnipeg Blue Bomber, even before he officially quit playing football, Tobias spent his off-season sharpening his cooking skills.
After he completed his bachelor's degree in Washington DC, Tobias traveled to Brazil to round up his culinary studies and later on moved back to the US, where he got his first job as an actual chef at the Ritz Carlton in Georgetown, and subsequently at the Society Restaurant and Lounge in Silver Spring.
Although he was not earning as much as he was worth, with an annual salary of $38,000 – $40,000, Dorzon said that the experience was useful as it helped him master what to do and not to do in the restaurant industry.
Did Tobias Dorzon Attend a Culinary School?
Tobias attended various culinary schools to perfect his cooking skill. Although he may have gotten some of them from his Liberian father, who owned a restaurant in Georgetown, he did not let that stop him from upgrading his skills.
He took culinary classes at the Art Institute of Washington and later on traveled to Brazil, where he further took more culinary classes. However, he has not revealed the name of the culinary institute he attended in Brazil.
How Dorzon Tobias Became a Celebrity Chef in 2015
While still working as the executive chef in other people's restaurants, Tobias would take pictures of his food and post them on his Instagram account. This helped him gain more recognition and a fan base on the social platform. After he quit working with these restaurants, Dorzon decided to take the big step by launching his own catering company, Victory Chefs.
Chef Dorzon's breakthrough came in 2015 when Santana Moss, a popular football player for the Washington Redskins, invited him to come to cook for him and his family at his home. After that deal, Santana took some of his food to his teammates in their locker room, and that resulted in Dorzon striking more major deals with other pro football players like Trent Williams, DeSean Jackson, and Chris Baker.
Two years after this breakthrough, Dorzon launched his food truck, Victory Trucks, on November 30, 2017. In January 2018, he started work in the streets of New York. Dorson was inspired to take this step after he read about a chef who made an annual income of $1.2 million from his food truck. Later on, he further expanded his brand by founding a second restaurant, the Huncho House.
Tobias Dorzon is Now a Television Personality
Not content with limiting his new career to just his Instagram page, Tobias Dorzon decided to further create more awareness about his brand by featuring on several television shows about chefs. His first television appearance was on the 2013 edition of the Guy's Grocery Games.
After his first appearance, he was also a contestant in several other editions of the game, he emerged the winner of the game show on four different editions. After that, he was featured on the 2017 edition of the 202 Xtra.
The peak of his career in the TV industry was in April 2022 when he appeared to compete on the famous food network game show, Tournament of Champions, hosted by Guy Fieri. Although he did emerge as the winner of the show this time around, the experience was very useful to him and helped strengthen his relationship with Guy, who he now sees not only as a coach but also as a friend and mentor in the restaurant industry.
What is Tobias Dorzon's Net Worth?
Tobias Dorzon's net worth is currently estimated to be around $3-4 million. Although the future did not appear very bright for Tobias Dorzon after he quit his football career, his career as a chef and restaurant owner has now made it possible for him to afford a lavish lifestyle for himself and his family.