If we were to describe Robert De Niro in one word, that word would be – LEGENDARY! A veteran in Hollywood, Niro continues to win big in recent years. Some of his early films including Raging Bull, Taxi Driver, The Godfather Part II, Goodfellas, and more remain a favorite to many.
Niro is one of those actors who have successfully transitioned from acting to making amazing films as a producer and director and even branching outside Hollywood to establish lasting business ventures. His career is certainly one to envy and he isn't even showing any signs of slowing.
Robert De Niro Wiki/Bio
Robert Anthony De Niro was born on August 17, 1943, in Greenwich Village, Manhattan, New York to painter parents who divorced when he was just 2 years old. His passion for acting developed quite early and he began attending free acting classes thanks to his mom's employment at Maria Piscator's Dramatic Workshop.
Rob attended many high schools but didn't graduate from any of them, choosing instead to pursue a career in acting. With support from his mom, Robert attended Lee Strasberg's Actors Studio where he honed his acting skills.
He began auditioning for roles in the 1960s and his first film would be The Wedding Party for which he earned $50. As years progressed, Niro's chances of becoming a star increased. The turn around for his career came when he earned much acclaim for his role in Bang the Drum Slowly. He then became a staple in Martin Scorsese's films beginning with Mean Streets.
His role as young Vito Corleone in Francis Ford Coppola's The Godfather Part II became his break out role earning him an Oscar for best-supporting actor and the rest, as they say, is history. Niro credits his ability to effectively portray the Italian gangster role and other related roles to the times in his teenage years when he was part of a rather harmless Italian street gang.
Net Worth: $200 million
Simply put, Robert De Niro is a Hollywood magnate. He began earning millions of dollars per role from the mid-1990s. He scored approximately $14 million from Ronin (1998) and $8 million for Analyze This (1999).
Those figures rose as the new millennium began. For the sequel of the latter, Analyze That (2002), Niro brought home a whopping $20 million, a figure that has become regular for him. He earned the same amount for recent films like Meet the Fockers (2004) and its 2010 sequel Little Fockers.
Read Also: Gabourey Sidibe Bio, Weight Loss, Married or Single, Husband, Net Worth
His sky-high earnings have since put him on the radar of financial ezines like Forbes who once estimated his earnings between 2002 to 2004 at over $80 million. Between 2009 and 2012, Forbes' calculations reveal that Robert De Niro grossed over $100 million.
But as every loyal follower of the ace actor already knows, Robert's huge net worth stems not only from his acting gigs but also his behind-the-scene endeavors.
He co-owns TriBeCa Productions that runs the popular and very successful Tribeca Film Festival which garners an annual revenue of $600 million.
In the non-Hollywood side of the business, Robert De Niro is a huge investor in luxury hotels.
He is the owner of The Greenwich Hotel in Manhattan which counts numerous celebrities as her customers. Operated inside the hotel is Locanda Verde restaurant also owned by Rob. His other restaurant is Tribeca Grill which he co-owns with several other people.
Additionally, Niro owns hotels scattered all over the world, including; London's The Wellington Hotel, and a luxury resort in Nobu Manila, Philippines.
In recent years, Robert De Niro has collaborated with Australian billionaire James Packer (Yes! Mariah Carey's ex-fiance) to establish a $250 million project- Paradise Found, a luxury resort in Barbuda.
Robert lives like a king in his 78-acre Gardiner, New York. He also owns a couple of other private properties all over New York.
Robert De Niro's Family: Wife, Children
Niro has been married twice in his lifetime. His first marriage came in 1976 to Diahnne Abbott, an actress, and singer who appeared alongside Niro in Taxi Driver. Their marriage survived a little over a decade as they finalized their divorce in 1988.
Niro's union with Abbott produced one son named Raphel who briefly followed in the footsteps of his parents to become an actor but later changed careers to become a real estate developer.
Robert's next romantic relationship was with model Toukie Smith. Though they were never married, they had twin sons named Aaron Kendrick and Julian Henry de Niro via in vitro fertilization and birthed by a surrogate mother.
Read Also: Robert Downey Jr.'s Wife And Kids
Up next would be Grace Hightower, an occasional actress, and businesswoman hugely involved in charity. Though they married in 1997, Robert had prior known Hightower for 10 years after meeting her in 1987 in a restaurant named Mr. Chow in London where Hightower worked as a hostess.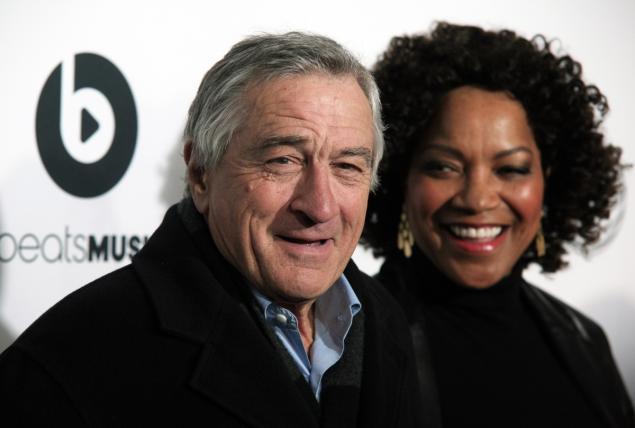 Their wedding was held at Niro's home in Marbletown. A year after their marriage, the couple welcomed a son named Elliot. However, their marriage became shaken in 1999 and Niro filled for a divorce.
During the messy custody battle for their barely 1-year-old son Elliott, allegations of physical and drug abuse were revealed to be part of the reasons for the divorce.
Ultimately, the divorce was never finalized as the couple renewed their vows in 2004. They expanded their family further with the birth of daughter Helen Grace in 2011 via surrogacy.
That brings the number of Robert De Niro's biological children to 5: one from first wife, twins from surrogacy with model Smith, and two with Hightower. However, the number rises to 6 with the addition of Drena De Niro, his first wife Abbott's daughter from a previous relationship which Niro had adopted after marrying her.
Niro's son with Hightower Elliot has been diagnosed with autism. The actor made the revelation in March 2016 following the controversy that followed after he chose to screen Vaxxed at the Tribeca film festival. The documentary narrated how there was a link between vaccination and autism.
De Niro's wife Grace Hightower might be an occasional actress, but she is very much involved in business. She owns a coffee shop that sources beans from Rwanda.
Height: 5 feet 9¾ inches (1.77 m)