Scott Caan's height is just 5 feet 5 inches or 165.1 cm tall, this makes him shorter than the average American man. However, the Hollywood actor makes up for it with his strikingly good looks and a hefty pocket with a net worth estimated to the tune of $16 million
Scott Caan is one of the very few celebrity child actors who have stepped out of their parents' shadows – or we daresay, shoes – and created a whole new legacy for themselves. Being the first son of The Godfather actor, James Caan, a Hollywood veteran in all his glory, came with as many challenges as it came with opportunities.
Scott had to train very hard to hone his skills to perfection, going as far as re-doing acting school, just to attain excellence in his craft. So far, we can see that it has paid off – massively. Scott Caan has gone on to establish himself as the go-to guy for funny but tough-guy roles.
After a failed music career, he made his debut alongside his famous father in the 1995 drama movie, A Boy Called Hate, and has not looked back since then. Having inherited his father's classic good looks, he didn't find it hard to land more movie roles, which solidified his place as a respected member of the Hollywood 'committee'. Initially, Caan was cast in very high-budget movies like the Ocean's trilogy and Gone in 60 Seconds, but he played rather minor roles even though he was cast with industry greats like Matt Damon, Brad Pitt, Angelina Jolie, and Nicolas Cage.
Matter of fact, he didn't get to feature in a lead role until 2010 when he was cast as the main supporting character for the CBS crime drama series, Hawaii Five-0, where he played Detective-Sergeant Danny "Danno" Williams, a role that saw him get nominated for a Golden Globe Award in 2011. Apart from being successful onscreen, Scott Caan has also taken up other behind-the-scene crafts like photography and scriptwriting.
His credits as a screenwriter include Dallas 362 (2003), The Dog Problem (2006), and Mercy – which he also produced – establishing himself as an all-around artist. All these aside, there is still much more information about the celebrity that you might not have previously known. Below are some of them.
Scott Caan's Profile Summary
Full Name: Scott Andrew Caan
Stage Name: Scott Caan
Date of Birth: 23 August 1976
Age: 47 Years Old
Place of Birth: Los Angeles, California
Nationality: American
Height: 5 Feet 5 Inches
Weight: 70 kg
Shoe Size: Size 8 (US)
Hair Color: Light Brown
Eye Color: Blue
Father: James Caan
Mother: Shiela Marie Ryan
Siblings: Tara Caan, Alexander James Caan, James Arthur Caan, Jacob Nicholas Caan
Girlfriend: Kacy Byxbee
Children: Josie James
Education/Schools Attended: Beverly Hills High School, Los Angeles Playhouse West,
Occupation: Actor, Playwright, Photographer, Screenwriter, Author
Net Worth: $12 million
9. Scott Caan's Height Is Estimated To Be 5 Feet 5 Inches
It's no secret that many Hollywood actors are short – and standing at a height of 5 feet 5 inches, former rapper and playwright Scott Caan is one of such actors. Not that it takes anything away from him, looks-wise, as he is still definitely rich and famous all the same. Anyways, the height of the average American man is about 5 feet 9 inches, while that of the average Hollywood actor is about 5 feet 9 inches. All this means that whichever way you look at it, Scott doesn't quite measure up to the average height for men in either his home country or the movie industry to which he belongs.
When you consider the fact that children are subtly expected to be taller than their parents, it might be a bit surprising to know that that is not Scott's reality. His father, James Caan, is reportedly about 5 feet 9 inches tall, making him (Scott) a whole 4 inches shorter than his dad. Fortunately for Scott, his well-built body and rugged good looks make it impossible to focus too much on how short he is plus he is too good an actor for us to even care.
8. Scott Caan's Net Worth Runs Into Millions Of Dollars
When you're a rich kid, it might be tempting to just lay back and spend all that old money. That might be justified by others, but certainly not by Scott Caan. The Ocean's Eleven actor is worth an impressive $16 million. In the nearly 20 years that Scott has been on our TV screens, he has appeared in over 46 movies, some of which are American Outlaws, Meet Dave, Ready to Rumble, Novocaine, In Enemy Hands, Into the Blue, and Friends With Money.
For his role in Hawaii Five-0, it was reported that Caan was paid the sum of $200,000 per episode during the eighth season of the show. Since season 8 consisted of 25 episodes, the calculations show that he made about $5 million for his work on that season alone.
It is no doubt that Hawaii Five-0 marked his major career breakthrough. Other sources of income for the star include book royalties and endorsement deals. All of which have handsomely contributed to his riches. Whichever way you wish to look at it, it is obvious that Caan is a hard worker who never stops hustling and his efforts seem to be paying off quite handsomely.
7. The Filmmaker Has Been Seriously Injured A Few Times Set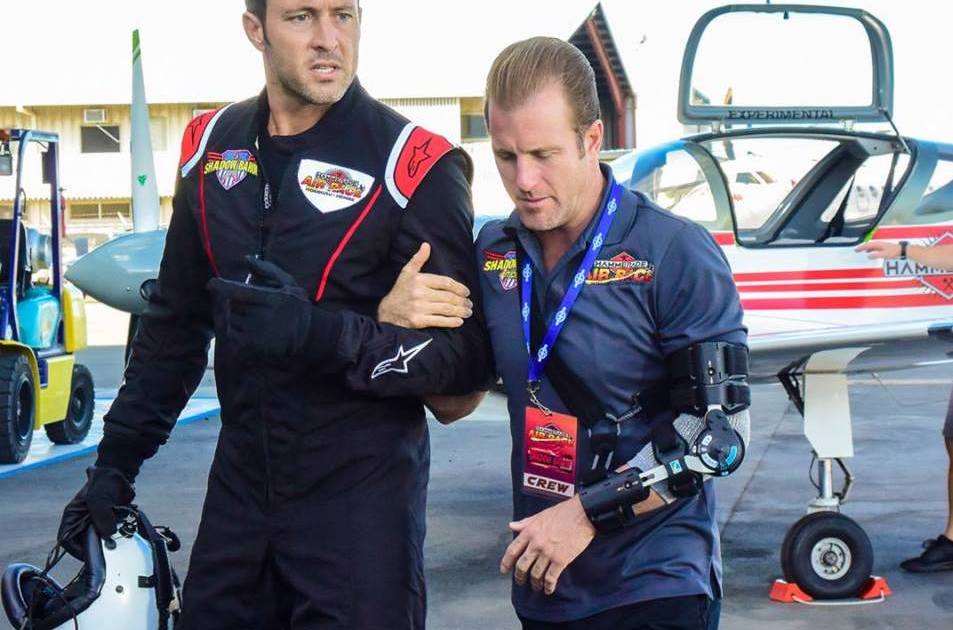 Those fearless stunts that some of our favorite actors have been known to do on the set usually come with a great price. A determined actor like Scott would always insist on doing his own stunts. In fact, his most projected on-screen personae are that of a bad, tough guy who is ever ready to kick someone's ass. These bad-ass roles are usually accompanied by back-breaking, dangerous stunts that we don't usually get to see, and many an actor, including Scott, have been injured during the filming of these stunts.
While filming for the series, Hawaii Five-0, Scott had to leave the set to go for surgery in Los Angeles due to a torn Anterior Cruciate Ligament (ACL). The injury was so severe that it had to be written into the show, albeit lightheartedly. In another season, he suffered a broken arm and had to film while wearing a sling on his arm. In spite of these minor setbacks, Scott is ever ready to move onto the next step of his career and a broken bone or two cannot slow him down.
6. The Hawaii Five-0 Actor Is Also A Talented Writer
Scott Caan is definitely a multi-talented man. Apart from his acting, which he is most popularly known for, you might not have known that he is one of those actors who
have a writing career. Scott's first published work was a humorous compilation of tips for aspiring photographers along with photographs taken by him. It is titled "Scoot Caan's Photographs" and was published in the year 2007.
Other books written by the Ocean Eleven actor include "No Way Around but Through (2012), "The Performance of Heartbreak and Other Plays" (2013), "Two Wrongs" (2013), "Vanity", "Photographs by Scott Caan" (2014), "This Isn't 40" and "The Trouble With Where We Came From". He has also written various movie scripts, including Dallas 362 and Mercy. Scott has always had a creative mind, and even as a young actor who was just finding his feet, he knew that the desire to write was like an itch he couldn't resist scratching.
It isn't a secret that many actors get into writing so they can control the characters they play, however, for Scott, it was that and one other reason. When he was in Playhouse West, in drama class, they kept encountering difficulties in getting rights to the plays they'd rehearsed. Scott saw this as a problem and decided to take up playwriting to solve that problem. He hasn't written one to rival Shakespeare yet, but we have no doubt he'll get close soon enough.
5. Scott Caan Teaches Surf Lessons and is a Brown Belt Holder in Jiu-Jitsu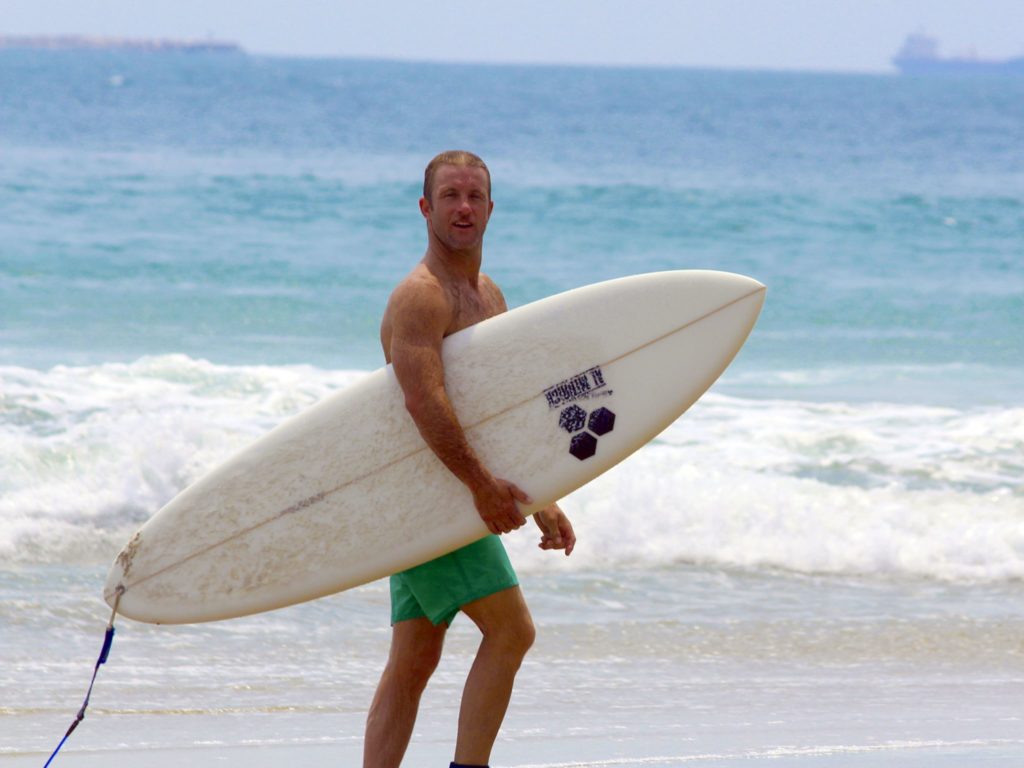 The 47-year old actor is also very physically active even when he's not on a movie set. He happens to be a Jiu-Jitsu practitioner and has already reached the rank of a brown-belt holder. Jiu-Jitsu is a Japanese martial art and is learned with the aim of building focusing abilities, together with enhancing strength and concentration. It is a testament to Scott Caan's embodiment of these values that he was able to rise to the rank of brown belt.
According to the International Brazilian Jiu-Jitsu Federation (IBJJF), a student must have practiced the art for at least five years before even being considered for a brown belt rank. The brown belt is also a step below the highly esteemed black belt, which means that for Scott Caan, Jiu-Jitsu is not just a fad, but a way of life.
Thanks to his Californian roots, Scott is also a wonderful surfer. He also has a heart of gold and has volunteered with a charity organization called 'Surfers Healing' to teach children who are on the autistic spectrum how to surf as a way of coping.
4. He and A-List Actress Angelina Jolie Have Some Things In Common
If you had to randomly guess what Angelina Jolie and Scott Caan had in common, you
might say that they are just colleagues in Hollywood. However, the two actors do have a
lot more in common and share a long history together. For starters, they are both children
of famous actors who got famous themselves. News about Angelina Jolie and her famous
father made headlines on gossip tabloids for much of the early 2000s, with them having an obviously strained relationship.
On the other hand, Scott and his father, James Scott, have had no such public discord, and the actor seems to have a decent relationship with his father. Secondly, Jolie and Scott attended the same prestigious high school, Beverly Hills High school and they attended almost the same classes. Due to their relationship, Jolie was present for Scott's 30th birthday party. She was there with her then-boyfriend, Brad Pitt, who has also worked alongside Caan in the Ocean heist movies.
3. Scott Caan Was Very Good Friends With The Legendary Paul Walker Before He Died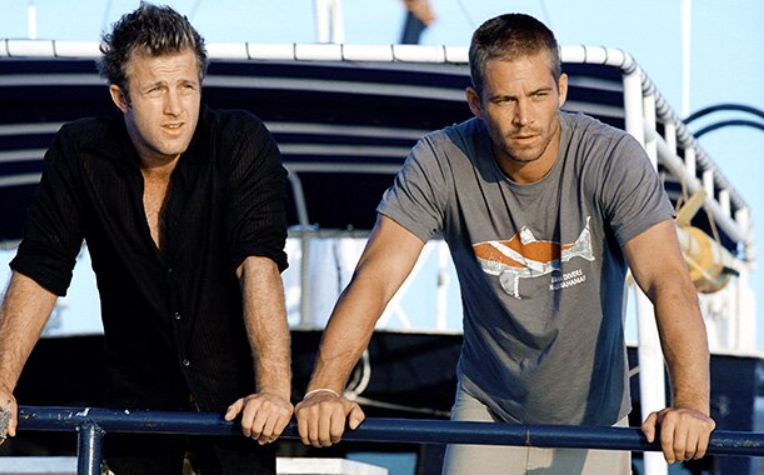 One of the hardest actors to forget would be Paul Walker of blessed memory. The beautiful actor was famous for his recurring role as Brian O'Conner in the multi-million dollar Fast and Furious franchise. While you might know who Paul Walker was, (at least on-screen), you may not have known that he was very close to Scott Caan. The two actors met in 1998 on the set of the sports movie Varsity Blues and immediately bonded over their shared love for surfing and Jiu-Jitsu.
According to Caan, Walker was very humble and down to earth, and the friendship warmed the cold feet that Scott had developed after finding out he'd been cast in the movie. The two actors lived together briefly in Austin while on location and were like brothers for more than fifteen years until Paul's fatal accident in 2013.
2. Scott Caan Was Once A Rapper and Part Of A Group Called Whooliganz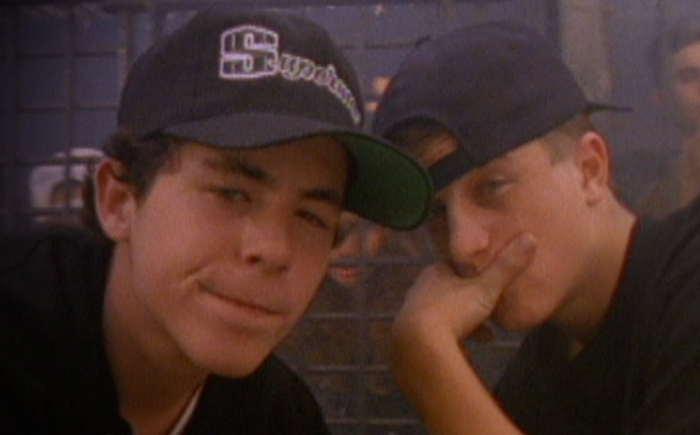 Because we've already established by now that Scott can do almost anything, it shouldn't surprise you too much to learn that Scott Caan at one point in time considered himself a rapper. He belonged to a now-defunct hip-hop group known as 'The Whooliganz,' which consisted of himself, then known as Mad Skillz, and his fellow MC, The Alchemist.
In the early nineties, they signed a record deal with Tommy Boy Records and recorded an album titled Make Way for the W, but record executives didn't seem too impressed after listening to their first single titled, Put Your Handz Up. As a result, they were promptly dropped from the label. They split up soon after that and that signified the end of Scott Caan's professional music career. He and his former bandmate met up years later in 2014 and performed a song together called Byron G.
1. He and His Girlfriend Kacy Have Been Together Since 2011 and They Have a Daughter Together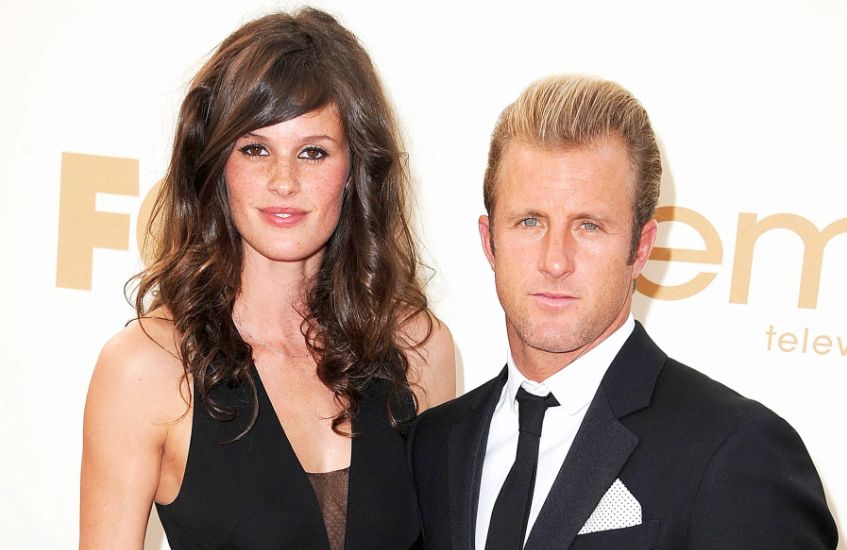 Scott Caan has been in a long-term relationship with American model Kacy Byxbee,
since 2011. The pair met in Hawaii while they were both working; Scott as an actor in the
hit Hawaii series and Kacy as a costume designer for the set. They have been inseparable
ever since. There has been no talk of marriage for these two yet, but that hasn't stopped
them from trying to expand into a little family. In 2014, it was announced that the actor and his girlfriend were about to become first-time parents. Eventually, on the 9th of July of the same year, they welcomed their baby girl named Josie James. Josie is 9 years old now and seems quite happy running around her parents' massive Los Angeles residence.