Rihanna is currently dating Asap Rocky but before him, she had been in relationships with a long list of men which includes Negus Sealy (2001 – 2003), Shia LaBeouf (2007), Chris Brown (2007 – 2013), Soulja Boy (2009), Matt Kemp (2010), Drake (2010 – 2016), Dudley O'Shaughnessy (2011), and Ryan Phillippe (2011 – 2012).
The singer has also dated Ashton Kutcher (2012), JR Smith (2012 – 2013), Leonardo Dicaprio (2015), Matt Barnes (2015), Karim Benzema (2015), Travis Scott (2015 – 2016), Hassan Jameel (2017 – 2020). 
With almost two decades spent under the spotlight, Rihanna's love life has basically become as popular as her fabulous career. We have seen her fall in and out of love with men who are not just fine entertainers like her but from other areas of life.
From actors to athletes and multi-million dollar heirs, what we know of Rihanna's dating timeline has been nothing but intriguing. Even though a peek into Rihanna's relationship history would definitely bring up the abusive union she got into with fellow singer Chris Brown, she has also had sweet moments in her love life.
The affair with Chris made the headlines and dominated the internet a lot, all for the wrong reasons. This was before Canadian singer Drake came along and after him, Badgalriri, as she fondly calls herself, has been romantically linked to handsome Toyota heir, Hassan Jameel.
While it has not been a bed of roses on Loveville for the Barbadian pop star, Rihanna's dating timeline has been abuzz with handsome, talented, and successful men. From time to time and right from the moment she became a part of the music industry, the singer has also been rumored to have relationships that were never confirmed.
Just when her career was picking up steam, Rihanna and rap legend Jay Z became the subject of a notorious romantic entanglement. She is currently believed to be dating Asap Rocky or is it just another rumor?
Is Asap Rocky Truly Rihanna's Current Boyfriend? 
Asap Rocky isn't someone who needs much of an introduction, especially if you keep up with the music industry. He is an American rapper songwriter, and record producer who also makes a living as a model and actor. He has been a part of the music industry since 2007 and has won multiple awards for his efforts including two nominations for Grammy.
Just as ASAP's career has been an interesting journey to follow, his personal life is also not a dull or boring tale. He has had to deal with a lot of legal issues not only in the United States but also in countries like Canada, New Zealand, and Sweden. The rapper has also been busy in his love life, dating popular women like Teyana Taylor, Iggy Azalea, Chanel Iman, and Tahiry Jose. Before he was romantically linked to the Rude Boy singer, ASPA dated Kendall Jenner from 2016 to 2017.
The relationship reportedly began in February 2016 when he attended an event hosted by the model. Thereafter, they dated on-and-off until 2017 when people noticed that they were no longer together. After the relationship with Kendall Jenner packed up, much wasn't heard of the rapper's love life until it started circulating that he's having something special with Rihanna.
It Is Believed That Rihanna and ASAP Rocky Began Dating Again In 2019
It was in mid-2019 that people started suspecting on a serious note that the American rapper and Barbadian singer might be having more than being friends. In September 2018, he attended Rihanna's annual Diamond Ball but much wasn't thought about that as Rihanna was known to be dating Hassan Jameel. But when the singer and Hassan parted ways, it created room for people to anticipate who the singer would date next. In July 2019, Rihanna and ASPA were seen together on several occasions and it birthed the speculations about a romantic relationship brewing between the singers.
By September 2019, he again attended the Barbadian Singer's Diamond Ball event and in December of the same year, the two were seen at the Fashion Awards in London. The new year came with the news that Rihanna and Hassan were no longer together. Not long after that, it was reported that the singer shared a hotel suite with the rapper in New York. By July 2020, many came to conclude that the two were dating even though neither of them confirmed this. This was because Rihanna featured the rapper in the campaign for her skincare line, Fenty Skin.
The campaign saw them make videos for Vogue and GQ which revolved around answering questions about their skincare routines. The two never talked about the nature of their relationship but ASPA Rocky remarked that he enjoys working with Rihanna because it's always fun. For the rest of the year, the singers were seen several times spending time together in New York City. When the rapper traveled to Barbados to spend Christmas with the singer and her family, pictures of the quality time they had circulated online and depicted the two being all cozy. With a picture of them kissing, while spending the Christmas holiday in Barbados, it became apparent that they are dating; even though they are yet to make any comment regarding that. But you know the old saying – action speaks louder than words.
Rihanna and ASPA Rocky Have Been Friends Since Early 2010s
Rihanna and ASPA Rocky have known each other for almost a decade, at least to the best of our knowledge. Even as it is hard to tell exactly how they met, their relationship has been traced back to 2012 when the rapper was featured in the remix of Rihanna's "Cockiness".
Following the song's release, they performed at the MTV Video Music Awards, and the next year, ASPA Rocky performed in Rihanna's Diamonds World Tour as her opening act. It was initially suspected that the two were having more than just a friendship at this early stage but then they were both romantically linked to other partners which effectively put the rumors about them being an item to rest.
Comprehensive List Of Rihanna's Ex-Lovers
Rumors went viral in 2006 claiming that Jay-Z gave Rihanna a chance at a career in music in exchange for sex. This claim was never substantiated in any meaningful manner and it's also the case with several men who have been persistently regarded as the singer's exes whereas they never really dated. For instance, the singer went on a single date with actor Shia LaBeouf sometime in 2007 but there was no chemistry between them, thus, nothing came out of it.
In 2015, Rihanna and actor Leonardo DiCaprio messed around a bit; and also in the same year, she and rapper Travi$ Scott were seen at New York Fashion Week, hugging things out. The Umbrella singer has also been linked to notable personalities like Lewis Hamilton, Karim Benzema, J.R. Smith, Ryan Phillippe, Dudley O'Shaughnessy, Josh Henderson, Soulja Boy, Rashard Lewis, Wilmer Valderrama, Omarion Grandberry, and more.
From the serious relationships she has had to those that were never confirmed; below is a comprehensive look at Rihanna's dating timeline.
Negus Sealy (2001 – 2003)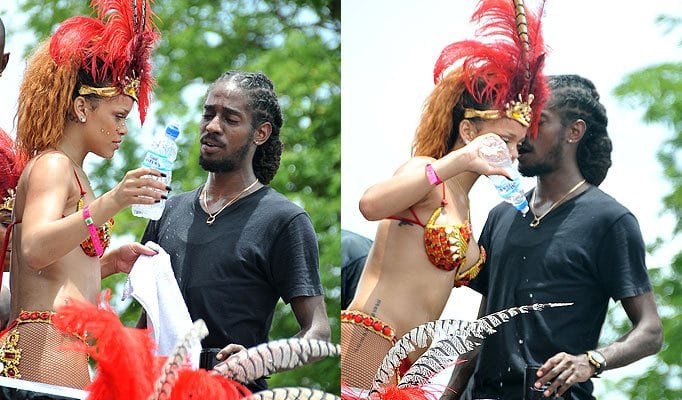 He is known as the first guy Rihanna Fenty ever paraded as her boyfriend in public and that's all. Apparently, they were an item when the Barbadian beauty was still working her way to mainstream prominence. Negus revealed that they parted ways because Rihanna was busy with her career and didn't have the time for a serious relationship.
He regards her as a friend and believes he's lucky to have been with her. Based on what he said, he respects her a great deal because she was straight and real with him from the very beginning of what they had.
Omarion (Rumored – 2007) 
Omari Ishmael Grandberry best known as Omarion is a versatile entertainer but mostly an R&B singer. It was widely rumored that he and the singer were an item in 2007 but Omarion has insisted they are friends and never dated. Nonetheless, his name continues to appear among others on Rihanna's dating timeline.
Shia LaBeouf (2007)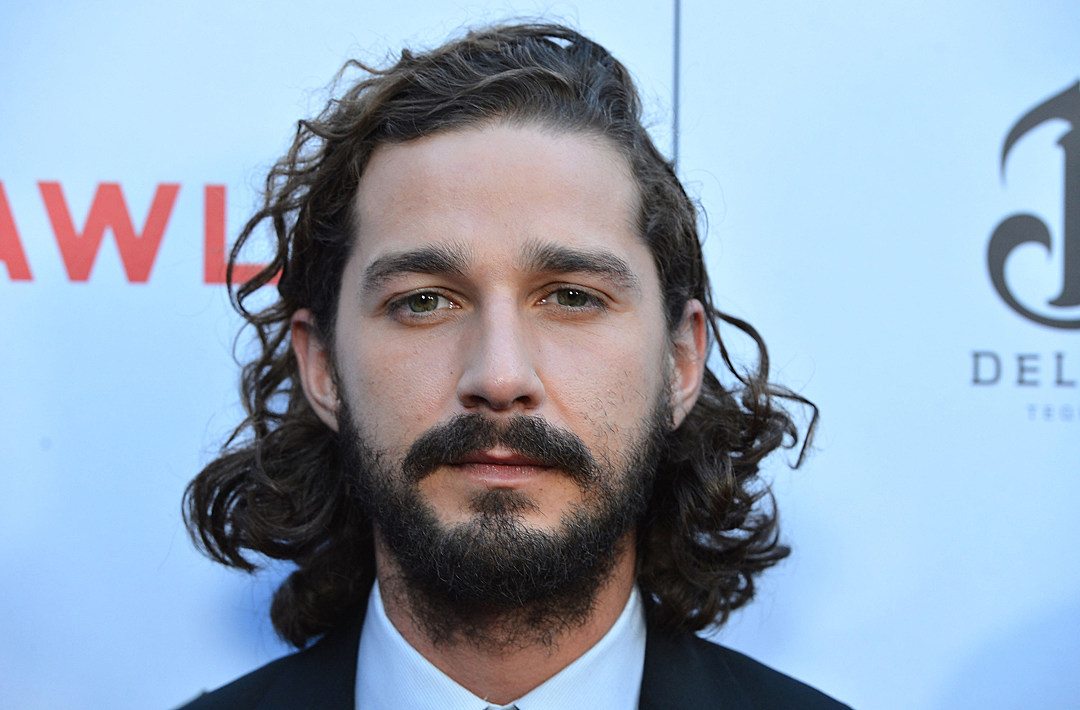 It was in the summer of 2007 that it began circulating that the Rude Boy singer was dating the Disturbia actor. This was after they were seen together in Beverly Hills, Los Angeles. About two years later, Shia confirmed that they tried dating but it didn't work as the spark wasn't there. According to him, they only went on one date and nothing more.
Josh Hartnett (Rumored – 2007)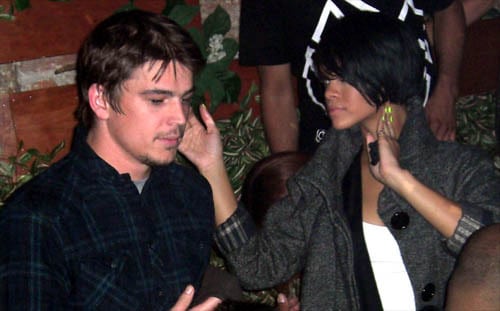 Obviously, this was the result of a flirty moment the singer had. She was spotted all over the handsome American actor and even confessed to having fallen for him as a result of the media obsession over the two. Anyway, Josh would confess many years later that he never dated the singer.
Chris Brown (2007 – 2013)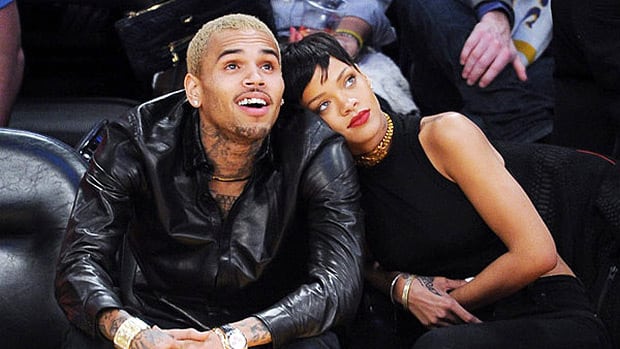 This, by far, is the most publicized on Rihanna's dating timeline. Their relationship was laden with bad media, no thanks to Chris Brown's anger issues and abusive tendencies. The troubled relationship started on a low key in May 2007 and gathered steam in 2008 but after unleashing his anger on Rihanna's body following a disagreement between the two lovers, the couple called time on their affair in March 2009.
Having left the singer with visible injuries, the electronic musician was handed five years of probation in addition to an order to maintain a good distance away from Rihanna. Somehow, the love they once shared saw them rekindle the flame in October 2012 but it wasn't meant to be after all; so in March 2013, it was all over again and this time, it seems there's no flame left to lead them back to each other.
Wilmer Valderrama (Rumored – 2009) 
After Rihanna parted ways with Chris Brown in 2009, she was seen in public with Wilmer Valderrama; an American actor and singer who is also a producer and TV personality. The two were seen at the Geisha House in Hollywood where Wilmer hosted weekly karaoke nights. People that saw them together said they enjoyed each other's company but the relationship was never confirmed.
Rashard Lewis (Rumored – 2009)
Rashard Lewis is an American, former professional basketball player who played for NBA teams like Seattle SuperSonics, Orlando Magic, Washington Wizards, and the Miami Heat. It was said that the singer was crushing on Lewis and even watched his games in an effort to gain his attention. When she was spotted leaving Rashard's apartment, it was assumed they were dating but neither of them confirmed nor denied this. If they had anything, it's probably what many would describe as a fling.
Justin Timberlake (Rumored – 2009)
Rihanna and Justin Timberlake have collaborated several times and because of this, they were seen together several times which led to rumors that they were secretly dating. Among other things, it was claimed that Rihanna gave Justin a private lap dance at a nightclub. No one has been able to prove that the two had more than a work-relationship.
Soulja Boy (2009) 
After the Barbadian singer broke up with Chris brown in 2009, she was romantically linked to a handful of popular men and Soulja Boy happened to be one of them. The rapper has shared that Rihanna reached out to him after Chris assaulted her. He related that she invited her to a hotel but didn't claim they dated afterward.
Josh Henderson (Rumored – 2009) 
A model and singer, Josh is most known as an actor and for his role in the prime-time television soap opera, "Dallas". The American actor is among the people rumored to have dated Rihanna after she separated from Chris Brown in 2009 but hardly would one find any fact that supports this claim. If they had anything, it started and ended in October 2009.
Matt Kemp (2010)
Rihanna and the Dodgers baseball player had us speculating until they finally confirmed they were dating. There was less drama in their romance which may or may not have anything to do with the fact that Matt is not exactly in the showbiz circle. Rihanna sounded excited when she talked about her new beau during interviews and they attended public events together, not leaving out the PDA.
Drake (2010 – 2016)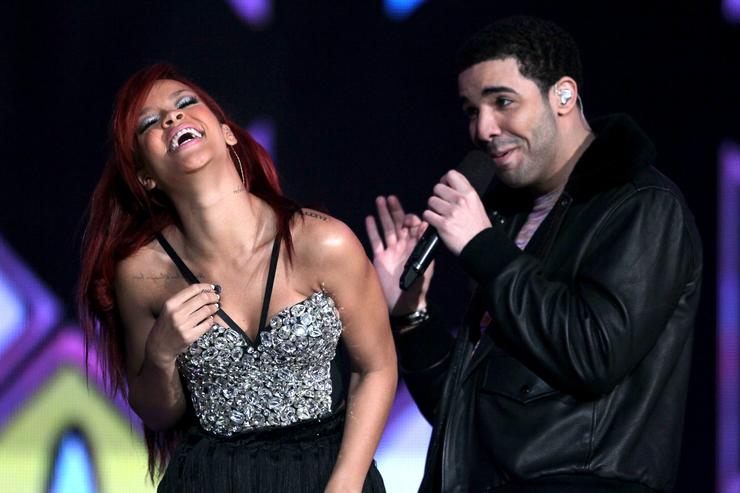 Another headline hogger on Rihanna's dating timeline is her supposed romance with Canadian rapper Drake who has never hidden the fact that he adores her. The duo sparked a lot of speculations, blame it on their numerous collaborations and the chemistry between them which was totally insane.
These two surely look good together, however, they never acknowledged they had a romance but never denied the attraction though. It is believed they dated on-and-off from 2010 to 2016 when Rihanna began dating Hassan Jameel.
Travis Barker (Rumored – 2011) 
Famed as the drummer for the rock band Blink-182, Travis Barker created a fine remix of Rihanna's "Umbrella". The musician was once married to Shanna Moakler. It is also widely held that he has dated popular women like Rita Ora, Kourtney Kardashian, and Rihanna. Reports have it that Rihanna and Travis were friends for a while before they briefly dated in 2011.
Colin Farrell (Rumored – 2011)
Colin is an Irish actor who made his Hollywood debut in the 2000 war drama film, "Tigerland". Colin and Rihanna were first linked to each other when they appeared on a British TV show in late 2010. It later circulated that the two were sexting but the singer dismissed reports about them dating while admitting that the Irish actor is "smoking hot".
Dudley O'Shaughnessy (2011)
Dudley has an interesting career as apart from being an ABA welterweight boxing champion, he is also a model and an actor. As reported, Dudley and Rihanna began dating in 2011 after he played her on-screen love interest in the music video of her song "We Found Love". The model would later reveal that he enjoyed working with the singer, describing her as a "humble down-to-earth girl".
Ryan Phillippe (2011 – 2012)
Ryan Phillippe is an American actor also known as the first husband of the superstar actress, Reese Witherspoon. The actor known for his roles in productions like "Cruel Intentions", "Flags of Our Fathers", and "I Know What You Did Last Summer" has been with several women since his marriage with Reese ended in 2007, and Rihanna is believed to be one of them. According to reports, the two first met when Rihanna was dating Matt Kemp, in late 2010. When they met again in February 2011, their relationship began and lasted until sometime in 2012.
Ashton Kutcher (2012)
Everyone knows Ashton Kutcher as an actor but beyond that, he is also a producer, model, venture capitalist, and entrepreneur. The actor was once married to an American actress and film producer named Demi Moore and has been married to another American actress, Mila Kunis, since 2015. When he separated from his first wife, he had a dalliance with Rihanna for several months in 2012 before he began dating Mila Kunis that same year.
Rob Kardashian (Rumored – 2012)
An American television personality and businessman, Rob Kardashian is known for being a part of the popular reality series, "Keeping Up With The Kardashian" and for being the only male sibling of the Kardashian-Jenner sisters. Rob and Rihanna were rumored to be dating in 2012 after they were seen karting, after which they partied at Hollywood's Playhouse nightclub. Responding to the rumors, Rob stated that the singer is her friend and that they have a mutual friend who was marking his birthday so they all went out to celebrate with him.
JR Smith (2012 – 2013)
Apart from men in the entertainment world, Rihanna has also been with a few sportsmen, including JR Smith. Smith is an American professional basketball player who played for multiple teams in the NBA. Before he got married to his wife Jewel Harris in August 2016, Smith had his fair share of girlfriends and the Barbadian singer is often counted as one of the people he dated. The relationship happened when Smith was playing for the New York Knicks. To the best of our knowledge, they were first seen in a nightclub holding onto each other. In the months that followed, they were also seen together in clubs in Miami but the relationship came to an end in 2013.
Justin Laboy (Rumored – 2013) 
Justin Laboy went from being a professional basketball player to a nightlife professional and then a social media star. He is mostly known as the face of Demon Time, a late-night Instagram Live stream of adult entertainment. There are no facts to substantiate that Justin Laboy was once Rihanna's boyfriend; apart from a loved-up picture of the two at a nightclub.
Leonardo Dicaprio (2015)
You don't need to be told that Leonardo Dicaprio is one of the finest actors the world has ever seen, what you might not know is that he was once the romantic partner of Rihanna. It was on the 31st of December 2014 that the two gave people a reason to suspect they were dating; they welcomed 2015 together at St. Barts. Throughout the first quarter of 2015, the two were all over each other and were seen in public having a good time on several occasions. The relationship didn't survive the year and it has been suggested that it ended because Leo was not as committed as the singer.
Matt Barnes (2015)
Another sportsman in Rihanna's dating timeline, Matt Barnes is a former professional basketball player. He played in the NBA for several teams in a total of 14 seasons. People began wondering if the two were dating when Matt publicly proclaimed that he's into the singer and even shared her picture on Instagram as his Woman Crush Wednesday.
He went about flirting with the singer on Twitter which got people even more curious about the two. In an interview with TMZ, Matt remarked that they have gone "past the crush stage". It angered Rihanna that she took to Instagram to shut him down, asserting that she is not into him and that they have never met.
Lewis Hamilton (Rumored – 2015)
Yet another sportsman in Rihanna's dating timeline, Lewis Hamilton is a British racing driver. It was spread that the two were possibly dating after the racing driver was seen partying with the singer in her country, Barbados. Even though there were sources that claimed the two were more than just friends, Lewis maintained that there were not dating.
Karim Benzema (2015)
Karim is a French professional footballer who has been playing for Real Madrid as a striker since 2009. It is not clear how Benzema and Rihanna met but it became apparent they were lovers after they were seen together multiple times and partying into early hours sometimes. Reports have it that the singer called off the relationship because her heart was still with Chris Brown and Benzema was a sweet fellow she didn't want to mislead.
Travis Scott (

2015 – 2016)
Rihanna's dating timeline would be incomplete without naming Travis Scott, an American rapper and singer-songwriter who is also a record producer. While neither Rihanna nor Travis officially confirmed that they were dating, it's no secret they were an item for about a year. It is said that they never wanted the public to know about the relationship because Rihanna was embarrassed to be with the rapper.
Hassan Jameel (2017 – 2020)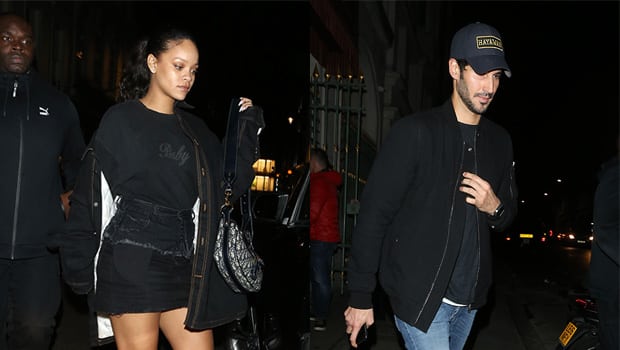 The Saudi hunk Hassan Jameel is a Toyota heir as his family reserves the sole right to sell Toyota cars in Saudi Arabia. Jameel joined the list of men in Rihanna's dating timeline in June 2017. That was when the two were first seen together in Spain.
The singer confirmed they were dating in a 2018 issue of Vogue. What Rihanna had with Jameel was pretty serious; she had dinner with him, her mother Monica Braithwaite, and one of her brothers at a restaurant in Santa Monica, California.
Why Did Rihanna and Hassan Split?
Even though the Barbadian singer and the Saudi billionaire were very much into each other, they had to part ways after about three years of being together because they realized it would be difficult for them to make a long-term commitment. From what we gathered, their breakup was a mutual decision based on the conviction that their lives are too different.