Rihanna was born on 20th February 1988 in Saint Michael, Barbados, to Monica Braithwaite (mother) and Ronald Fenty (father). Rihanna is one of the three kids that Ronald Fenty had with his ex-wife, Monica Braithwaite. While she has always shared a very strong bond with her mother, the Rude Boy singer had a troubled relationship with her father for years but they've been able to deal with their issues and repair their relationship.
You don't need to be a music head to know a thing or two about Rihanna. The Barbadian singer is easily one of the most popular entertainers in the world, and her influence goes beyond show biz as she has twice been named among the 100 most influential people in the world by Time magazine.
Since her career took off in 2003, Rihanna has remained super relevant in the competitive industry, collaborating with some of the most famous names in the business and selling as many as 250 million records across the globe.
For someone as famous as she is, it is hardly a surprise that the singer-songwriter and actress has a massive number of fans who follow her career as much as they keep up with the things that go on in her personal life. Because of this, Rihanna's parents have gained a lot of attention over the years with many wondering what they are up to and the kind of relationship they have with their celebrated child.
Rihanna's Parents Divorced In 2002, Here's Why
Because of the marriage of her parents Ronald Fenty and Monica Braithwaite, the world-famous singer had a rough childhood. Apart from the fact that she had to sell clothes with her father on the streets, she also endured witnessing domestic violence as her father who was addicted to crack cocaine and alcohol physically abused his wife.
In one of the interviews she gave following her domestic violence case with Chris Brown, Rihanna recalled that she would get between her parents in an effort to break up their fights, and often vowed to never date anyone like her father.
As the years went by, it became more difficult for Rihanna's parents to continue being a couple. Her father's addiction problem took a toll on the marriage, leaving Rihanna's mom with little option but to prioritize the future and safety of her kids. Among other things, Monica wasn't happy that Ronald's addiction had become a financial burden to the family and that he was exposing his kids to drugs.
Also, Rihanna was forced to run the family as her mother had to work. That, in addition to the domestic abuse she was witnessing caused her a lot of suffering; including excruciating headaches that had her undergo multiple CT scans. Also, she began to struggle in her studies even though she had always been a straight-A student.
After 14 years of being married, the troubled union dissolved in 2002. It has been claimed in some quarters that Rihanna's health improved after the divorce but things didn't get any easier for the singer. As her mother was now a single mom who had to work and only return home late at night, Rihanna was left with the responsibility of raising her youngest brother, Rajad, who thought the singer was his mom.
Meet Rihanna's Father, Ronald Fenty
Date of Birth: August 16, 1954
Age: 69 Years Old
Nationality: Barbadian
Occupation: Undetermined
Ronald Fenty is most known for being the biological father of Rihanna. When the popular singer was growing up, the man worked as a warehouse supervisor. But over the course of time, it has been difficult for him to hold down any job or build a stable career, thanks to his lifestyle. According to various reports, Fenty has worked several menial jobs to make a living; from selling clothes to working as a chef in Canada and what have you.
Rihanna is one of the three kids that Ronald had with his ex-wife, Monica Braithwaite, others are two sons named Rorrey and Rajad Fenty. Through him, the Umbrella singer has two half-sisters and a half-brother named Samantha, Kandy, and Jaime. It is said that he had three of them with two women before he started dating and eventually married Rihanna's mother.
Ronald Fenty's Relationship With His Famous Daughter Has Been Unstable…
Considering how he was when Rihanna was growing up, it is not hard to see why Ronald's relationship with Rihanna hasn't been a loving father-and-daughter experience. While Rihanna has admitted that she has some fun, childhood memories about her father as the man thought her how to swim and ride a bike; the music star said she hated him at some point when she grew older, but was advised by one of her school friends to keeping loving and respecting him.
As such, Ronald remained a part of his daughter's life. When she conquered the music industry and became famous, the singer decided to help her father deal with his addiction problem. It was reported that she paid $58,000 to have him go through a rehab program in Malibu. If the effort paid off, it only lasted for a while. In 2014, a drunk Ronald showed up at one of his daughter's concerts and in Rihanna's words, "acted a mess"; so he was sent away. This angered him so much that he refused to answer Rihanaa's calls for about a year and a half.
A very controversial and outspoken fellow, Ronald has earned himself some bashing from the public because of how he treats his daughter. An instance was after Chris Brown assaulted Rihanna; the man reportedly spoke affectionately about the American singer that physically assaulted his daughter.
Sometime in 2019, it was reported that the singer dragged her father to court asking for $75 million. This was over a talent development company called Fenty Entertainment which Ronald Fenty and his business partner named Moses Joktan Perkins started in 2017. Rihanna had trademarked the family name "Fenty" but Ronald and Moses used their company to solicit millions from third parties, faking to be Rihana's rep.
But the Singer Has Been Striving to Patch Up their Differences
In addition to the above, Ronald Fenty is known for cashing in on her daughter's problems by selling information to the media. An instance was during the domestic violence case with Chris Brown. In an interview, a tearful Rihanna confirmed that Ronald never called to check up on her after the incident but sold lies to the press about her for a check.
Then, Rihanna stated that she was no longer interested in having any form of relationship with Ronald and would be cutting ties with him for good; she has not been able to do this. Ronald would later reveal that he and his daughter had fixed their broken relationship. From what is obvious, his claims are valid.
Despite the fact that Ronald Fenty hasn't been a supporting and caring father, the Rude Boy singer has been able to look past his shortcomings. When Ronald was diagnosed with coronavirus in 2020, it was reported that Rihanna sent him a ventilator and other useful materials for treatment.
Rihanna Is Very Proud of Her Mother
Date of Birth: April 5, 1969
Age: 69 Years Old
Nationality: Guyanese-Barbadian
Occupation: Accountant
Queen doe. I am to she what she is to me, ERRTHANG!!! I love you gra!! Mother's Day everyday!!! #Mommy #MamaFentz pic.twitter.com/3g1sM2EL6q

— Rihanna (@rihanna) May 11, 2014
Rihanna's mom hails from an Afro-Guyanese family; she was born on the 5th of April 1969 to Clara and Lionel Braithwaite. Monica is an accountant but is most known for being the mother of the famous singer. She was largely responsible for the upbringing of her three kids with Ronald Fenty. Based on what her daughter has shared, the woman was hardly around because she was always working to provide for her kids.
While Rihanna's relationship with her father has been a troubled one, she shares a great bond with her mother, who has been credited for raising the singer to have values that are ideal. Apart from the fact that Monica suffered domestic abuse at the hands of the man she was once married to, she was also discriminated against because of the colour of her skin in Barbados. The woman is black and had immigrated from Guyana to the Caribbean island.
The physical abuse and racial discrimination that Monica suffered while striving to raise her kids are probably part of the reasons Rihanna regards her as one of the strongest women she knows. The woman has been very supportive of her daughter's career and the famous singer often takes time to appreciate her. For instance, she celebrated Monica's birthday on Instagram in 2019, thanking the older woman for showing her what true beauty looks like. Based on what the singer shared, her mother taught her how to be strong, how to love, forgive, work hard, and help people around her.
Monica inspired Rihanna's cosmetics brand called Fenty Beauty. It was in September 2017 that the superstar launched the cosmetic range which has been well-received in numerous countries across the globe. The cosmetic line is often described as the singer's love letter to her mother. She watched her mom apply make-up as a child and saw an opportunity for business as an adult when she noticed there were few shades for dark skin in the market.
Is Rihanna Closer to Her Mom or Dad?
Based on the foregoing, the answer to that question posed above is crystal clear – the singer is closer to her mother than she is to her father. In fact, it has been suggested in some quarters that the singer is on good terms with her father because her mother wouldn't let her disregard him. Over the years and through the course of her music career, Rihanna has had a well-documented rocky relationship with her father. She even insisted at some point that she had cut him off her life. The story has been different with her mom who has been seen in press conferences and on shopping speer with the singer.
Instances abound that show that the wealthiest female singer is way closer to her mother. It is hard to find her hanging out with her dad but she does so every now and then with Monica. Sometime in August 2019, it circulated that Rihanna and her then-boyfriend Hassan Jameel had a family dinner at the new Mason restaurant in Santa Monica, California. Monica was there and so was one of the singer's brother; Ronald was nowhere to be found.
About seven years earlier, the Diamonds hitmaker surprised Monica with a luxury five-bedroom mansion in Barbados during an interview with Oprah Winfrey. Handing over the keys to the property to her mom, Rihanna said she had always wanted to gift the woman a befitting home for being an amazing mother. While all of these shows that the singer is very fond of her mother and goes out of her way to make the woman happy, it doesn't suggest that Rihanna hasn't been financially supportive of her father.
As already stated, she parted with a huge sum to have him go through a rehab program and bought him a ventilator when he was diagnosed with coronavirus. Among other things, she once spent $1.8 million to make him an owner of a new mansion in their home country.
While Rihanna's relationship with her father may not be as rosy as what she has with her mom, she loves the man and has expressed that she feels sorry for him because she understands the source of his resentment towards women. According to the hitmaker, Ronald was physically abused by his stepdad when he was a kid and he feels his mother didn't protect him as she ought to have.
Are Rihanna's Parents Back Together?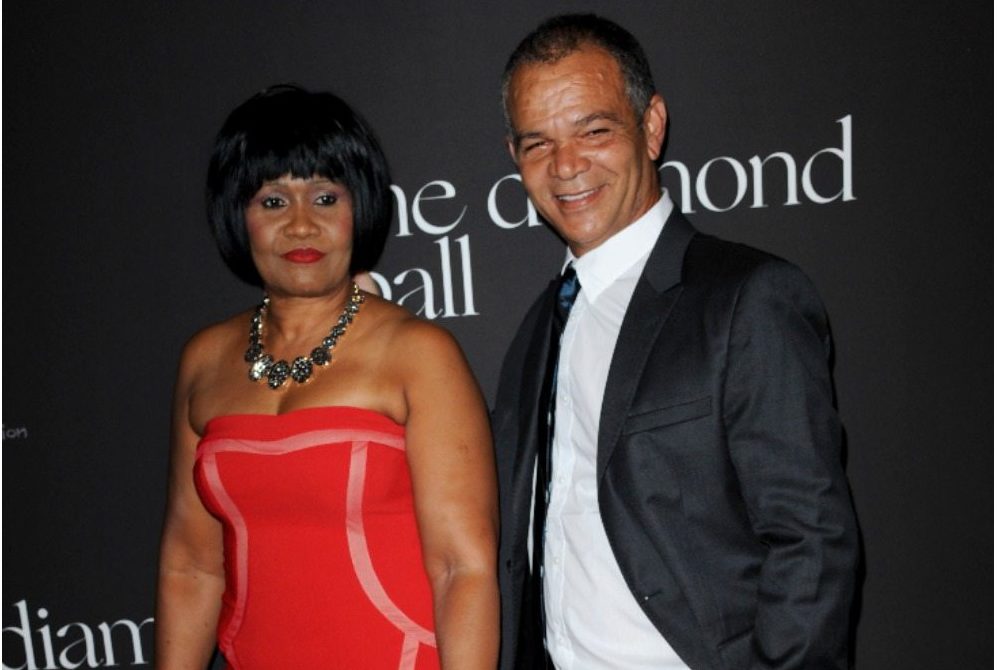 It has been over a decade and a half since Rihanna's parents ended their marriage. To the best of our knowledge, the former couple has maintained a civil relationship in the past few years but that's as far as their relationship goes. As far as the public knows, there has never been any move made towards a reunion.
Ronald and Monica live in Barbados but not together. Albeit it is hard to tell if they have romantic partners, one thing is certain – what the former couple has in common is only the three kids they had in their marriage.
Key TakeAways
Rihanna's father's addiction to drugs and alcohol contributed to the end of his marriage.
Ronald physically assaulted his wife and it was also part of the reasons his marriage failed.
Rihanna was traumatized by the domestic violence she witnessed at home.
The singer has had a rocky relationship with her father but they are currently on good terms.
Rihanna thinks highly of her mother; she is very fond of Monica Braithwaite.