Former professional basketball player, Michael Jordan, has five children from two marriages. Together with his first wife, Juanita Vanoy, he fathered two sons, Jeffrey and Marcus, and a daughter named Jasmine. His marriage to Cuban-American model Yvette Prieto has also produced two children, identical twin daughters named Victoria and Ysabel. 
Michael Jordan is one of the most recognizable individuals in the whole world. His name is synonymous with greatness, talent, and distinction and all the credit goes to his NBA career which took him to great heights and places too.
This great basketball player is equally credited for revolutionalizing the basketball game, a feat that earned him the respect of the past and present generations. With respect to the future, we see nothing stopping Jordan from having it as well; he is such a great inspiration and a major influence on the younger generation.
Jordan may have stopped playing basketball as a professional since 2003 but he has continued to break new barriers. For almost four decades, he has been relevant in several facets of life. In a career that spanned almost two decades, Michael won six NBA championships and was a 5-time NBA Most Valuable Player, 6-time NBA Finals MVP, and 14-time All-Star.
Outside of sports, he is a veteran businessman with an enviable portfolio that comprises a car dealership, various contracts, restaurants as well a Nike partnership. All these achievements and more contributed to the former pro basketball player becoming a  household name worldwide.
Michael Jordan at a Glance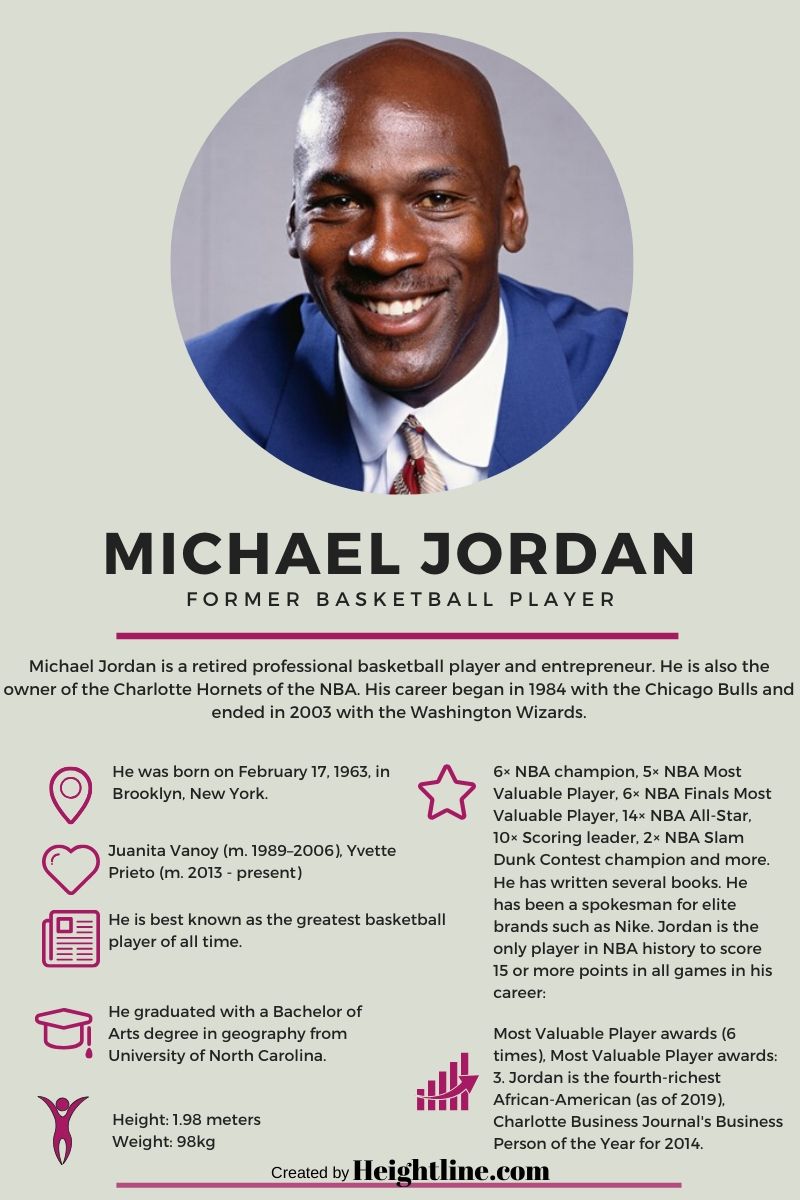 As someone who has been in the public light for many years, every aspect of Michael Jordan's professional and personal life has been under constant scrutiny. Beyond his on-court charm, charisma, and talent, people are often interested in his love life, what his family looks like, who the members of his family are, and what his parenting life looks like.
The NBA, like Hollywood, has a long history of broken homes and paternal problems but in the case of Michael Jordan, he has been a supportive father to all his children despite the fact that he couldn't keep up with the first woman he vowed to live with all the days of his life. He has been playing a vital role in the life of each of his children and they all respect him for all his sacrifices towards their career and everything they believe in.
Let's take a look at the number of kids the NBA megastar has and who they really are; from the eldest to the youngest of them all.
Meet Michael Jordan's Children
The 14-time NBA All-Star has five children from two marriages. He has three older children whom he fathered with his first wife Juanita Vanoy and two little daughters from his marriage to Yvette Prieto, his second wife. Michael Jordan, in all fairness, is a proud husband and dad who is surrounded by talented people. Beyond raising his five kids, the former pro basketball player has supported young people through the Jordan Brand for charity purposes.
Michael Jordan's First Son, Jeffery Jordan, was with Juanita Vanoy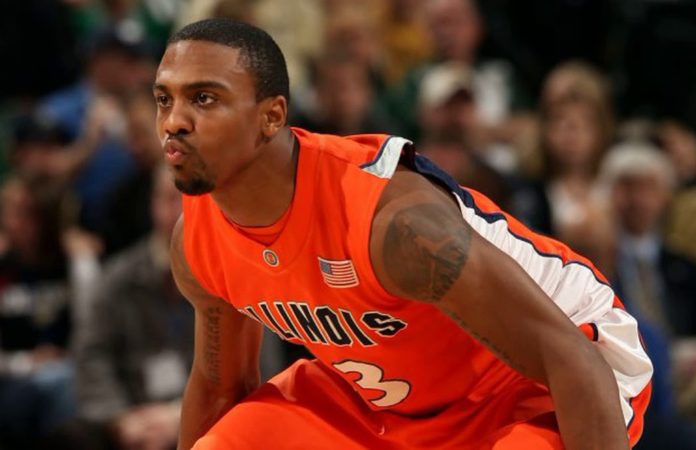 Jeff, born Jeffrey Michael Jordan, is the first son of Michael Jordan and his first wife Juanita Vanoy. He was born on the 18th day of November 18, 1988, in Chicago, Illinois in the United States of America.
As the son of an iconic basketball player, it was natural for Jeff to follow in his father's footsteps. He started playing serious basketball games in high school, Loyola Academy in Wilmette, Illinois to be precise. Being an exceptional point guard, the younger Jordan was a starter for his school's team for three years. His career at Loyola also attracted wide coverage from both the local and national media with three of his games airing on ESPN in the year 2007.
Jeffrey ended his high school career as All-Catholic League (twice) and was part of those who featured at the Jordan Brand Classic in 2007. He also tried his hands on football in his tenth-grade year but found basketball more interesting. Michael's first son graduated from high school in 2007 and was offered basketball scholarships by several universities including Loyola University Chicago and Valparaiso.
In the long run, Jeff decided to commit to the University of Illinois, where he majored in Psychology under a full scholarship. He left Illinois's basketball team in 2010 to focus on his studies and other things fully after which he transferred to the University of Central Florida to join his younger brother. The young man eventually left UCF's basketball team just after two years for "personal reasons".
Jeffery Michael Jordan has since branched out into business after abandoning basketball. He has now delved into shoe business (like his father) with the same brand Michael Jordan had a decades-long lucrative deal with, Nike. The basketball player-turned-businessman currently resides in Portland, Oregon, where he brings his business expertise to bear at a Nike branch in Oregon.
Juanita's first is happily married as well. He has been in a fulfilling relationship with the only woman his heart longs for – Radina Aneva. The pair got engaged in 2017 and subsequently tied the knot in the month of May 2019 in the presence of their friends and families.
Aneva works at Twentieth Century Fox in Los Angeles as an accounts receivable analyst. She moved to the United States from Bulgaria, a country in Europe. Jeff and his wife have been making great strides as a couple.
His First Marriage To Juanita Vanoy Also Produced His Second Son, Marcus Jordan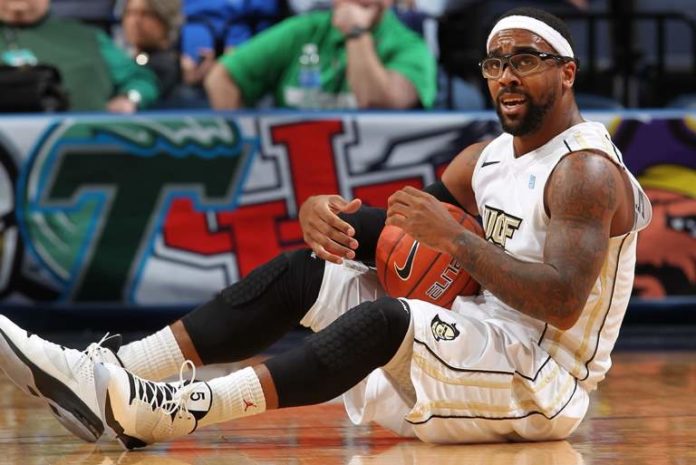 Marcus, born Marcus James Jordan, is the second son of Michael Jordan. His mother gave birth to him in Chicago, Illinois, on 24th December 1990. He was brought up in Highland Park, Illinois and briefly had his high school studies in Wilmette, Illinois, Loyola Academy to be precise. During his days at Loyola, he was a member of his school's basketball team alongside his elder brother Jeffrey. The Jordan brothers were among the basketball players who led Loyola's team to the conference championships and also helped them to win numerous games.
Marcus completed his junior and senior terms with Whitney Young High School in Chicago. But before then, he led his school's team to a resounding victory in a 2009 game against Waukegan. He ended his high school career with state tournament MVP honors as well as a mention as the 60th-best shooting guard in the high school senior category in the U.S
Marcus continued in his effort to follow in his father's footsteps by joining the basketball team of the University of Central Florida, in Orlando, Florida in 2009. He scored high points for the team and also led them to victory against the University of West Florida in November 2010. He, however, abandoned the UCF basketball team in August 2012 but continued to attend classes at the university. Upon completing his studies, he graduated with a Bachelor's degree in hospital management from UCF.
Like Jeff, Marcus lost interest in basketball before graduation. He began charting his own course in customer service after he left UCF with the aim of making a name for himself and detaching himself from his father's intimidating portfolio while keeping his legacy alive. In a bid to make this happen, Marcus launched a sneaker store called Trophy Room. The brand officially opened on May 23, 2016, a date that honored his No. 5 jersey and his father's No. 23 jersey.
Marcus has recorded massive successes with the Trophy Room sneakers line. He hopes to open more stores around the world and also dabble into the cut and sew apparel in the future. It is no news that a lot of people keep track of Michael's second son, Marcus. His life has always been a subject of great interest to his family's fans, a fact that probably led to the portrayal of his character in the Hollywood project, Space Jam. The movie was released in 1996 while Marcus was played by actor Eric Gordon, who is also known for starring in the films Hungry (2013) and Cross Addiction (2019).
Marcus James Michael, regardless of his background, has found himself on the wrong side of the law a couple of times. The former basketball player was once charged with wild conduct, countering arrest, and obstructing justice after his arrest in Omaha in 2012. Prior to that incident, an investigation was launched by concerned authorities after he tweeted about blowing $35,000 at a Las Vegas nightclub as an underage.
Jasmine Michael Jordan (daughter with Juanita Vanoy)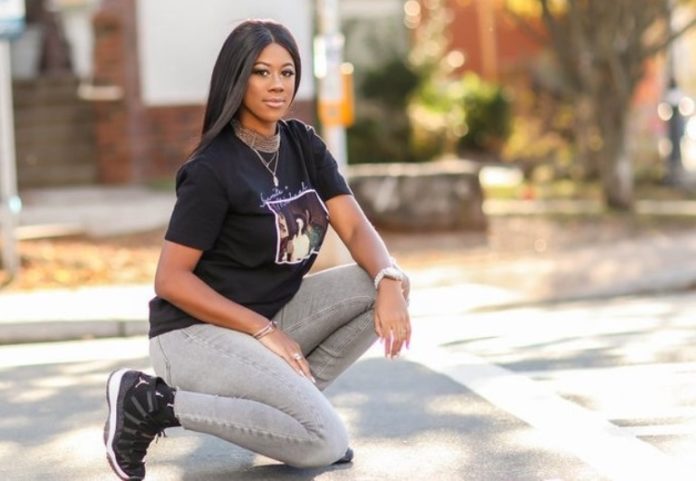 Jasmine Jordan is Michael and Juanita's first and oldest daughter. She was born on December 7th, 1992, in Chicago, Illinois. She briefly studied at a private Jesuit Catholic Academy in Wilmette, Illinois before transferring to a public school for her junior and senior terms. She had her college studies at Syracuse University where she majored in sports management.
Jasmine is famous for her love for sneakers; she has over 300 pairs of sneakers which are scattered across her personal closet, her parents' homes in Chicago and Florida as well as her brothers' houses. The young lady has since joined her family business with the Nike brand. Jasmine is a field agent as well as a design and colourways contributor for the Nike brand. She also owns her personal sneaker line called Nike Jordan Heiress collection which was reportedly launched in January 2018.
Jasmine divides her time between Oregon and Charlotte, North Carolina. When she's not busy with work at the Nike headquarters in Oregon, she's helping coordinate activities at her father's basketball team, the Hornets in Charlotte.
Michael's first daughter is a mother of one: a son she had with her longtime boyfriend, Rakeem Christmas. Jasmine gave Jordan his first grandchild around May 2019 following her engagement to her boyfriend in the year 2018. The Syracuse graduate and her sweetheart met as students in the university and were close throughout their time there. Christmas decided to take his relationship with the young woman to another level after their graduation and since then, they've remained inseparable. It is not known if they have officially tied the knot.
The father of Jasmine's baby boy is a basketball player as well. The talented New Jersey native played for Syracuse University's men basketball team from 2011-2015 and was later drafted by the Minnesota Timberwolves as 36th overall pick in round 2 of the 2015 NBA Draft. The 6 feet 9 inches power forward/center player previously played for the Turkish club Galatasaray (2017), New Zealand Breakers (2018), and Magnolia Hotshots (2019). Rakeem currently represents OGM Ormanspor in the Turkish Basketball League in the No.25 jersey.
Jasmine's relationship goes a long way to show that she has moved on from her past after she shook up the internet by coming out as gay in 2013. She shared a photo of her then-girlfriend on Instagram and later deleted the controversial post after some time following mixed reactions from the public.
Who is The Former Basketball Player's First Wife, Juanita Vanoy?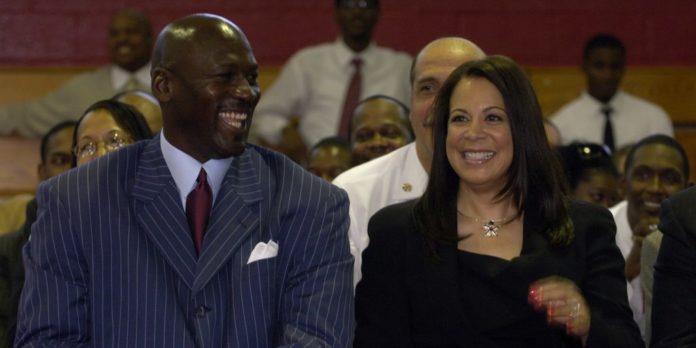 Her name is Juanita Vanoy, a news writer, businesswoman, and former model. She is a down-to-earth woman who found fame after she started dating Michael Jordan. Before fame, she worked as a model for some brands in her teenage years. Vanoy served as an executive secretary for many years at the American Bar Association. She equally wrote a weekly entertainment column during the 1990s for Copley News Service, an American company.
Michael's first wife is a native of Chicago, Illinois. She was born in the city on June 13, 1959, and raised by her parents in South Side Chicago. Juanita has four sisters, however, further information about her family background is not available for public consumption.
Juanita and Jordan's Marriage and Divorce 
Juanita Vanoy and her ex-husband met for the first time in 1984. Their meeting was made possible by a mutual friend who introduced them to each other at Chicago Bennigan's restaurant. The pair began a serious relationship after their second meeting at a party organized by one of their friends.
Three years later, precisely on December 31 at Nick's Fish Market in Chicago, the retired basketball player went down on one knee before Vanoy and asked her to marry him. The two remained engaged for the next two years and eventually tied the knot on September 2, 1989, in Las Vegas, in a lavish ceremony that was attended by notable individuals, friends, and families including then 10-month-old Jeffrey Michael Jordan.
Juanita and Michael began having a marital crisis a few years into their marriage. This resulted in Vanoy filing for divorce in 2002; however, the divorce process failed to pull through and the two continued their relationship. The former model filed for divorce from her celebrity husband for the second time after some years and the process was finalized on 29th December 2006. Juanita made a whopping $168 million from the dissolution of their marriage which boosted her net worth and also made her one of the richest women then.
The former model has since built a career in the real estate business. She's been devoting her time to her kids and career since she abandoned her marriage. As regards her marital staus, Juanita Vanoy is still single and yet to tie the knot for the second time.
Meet Michael Jordan's Children From His Second Marriage To Yvette Prieto
The former pro basketball player's second marriage, this time to Yvette Prieto, has produced two lovely identical girls. Michael has maintained a relatively low-key profile since his first marriage to Juanita Vanoy ended. Jordan's love for his two growing girls is quite mind-blowing. As expected, the proud father showers so much love on them and also ensures their needs are well taken care of. Michael is known for keeping his girls away from the curious media and public and attending public events mostly with his adult kids.
Victoria and Ysabel – Michael Jordan's Twin daughters with Yvette Prieto)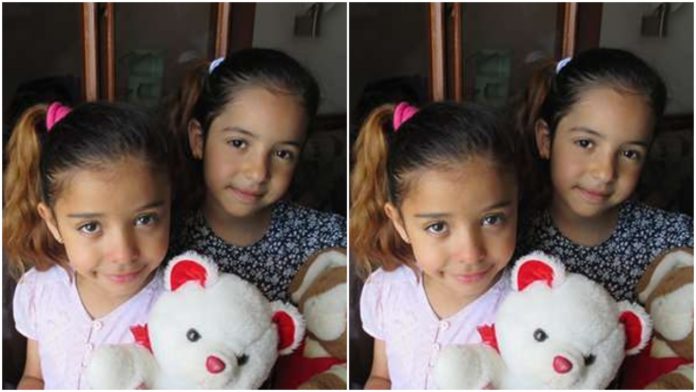 Victoria and Ysabel are the beautiful twin daughters of Michael Jordan and Yvette Prieto. They were born on the 9th of February 2014, in West Palm Beach, Florida. The young girls are of African-American ancestry on their father's side and Cuban origin on their mother's side.
Victoria and Ysabel are still very young to make choices for themselves as regards to their career choices. Presently, they are being taken care of by their mother in their home. Jordan and his second wife hardly move around with their girls which is the reason they are not known to many people.
All The Facts About Michael Jordan's Second Wife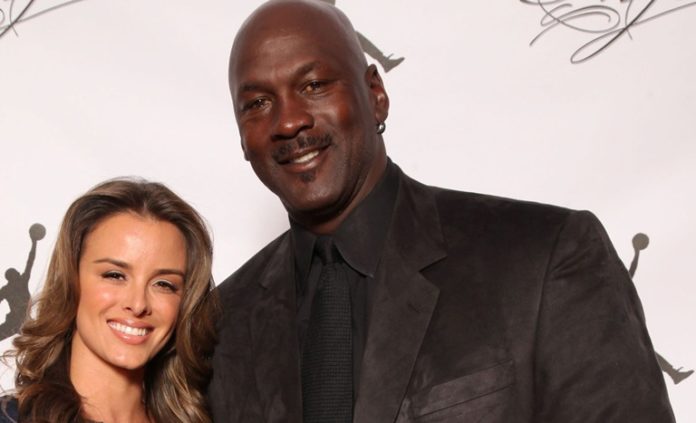 The name of Michael's second wife is Yvette Prieto. She was originally born in Cuba in 1979 and later moved to the United States with her family many years later. She holds a bachelor's degree in Business Management from an American-based university but currently works as a model. She launched her modeling career way before her path crossed with her celebrity husband.
Oh Man If It Wasn't For My Father???? Thank You Pops???? My Father Michael Jordan Keeps Me Happy Every Day???? My Pops, Michael Jordan And His Wonderful Wife Yvette Prieto Helping People???? https://t.co/11ljKJzZIT

— Danny Adobe (@dannyadobe) February 6, 2020
Yvette and the basketball legend got connected in 2008 at a nightclub in Miami. They were officially joined together as husband and wife on the 27th day of April 2013 at Episcopal Church of Bethesda-by-the-sea following their engagement in 2011. Prieto, who is 15 years younger than Jordan, dated the renowned Spanish-Filipino musician Julio Iglesias Jr. in the past.
Unlike his first marriage, MJ and Yvette's union has a prenuptial agreement backing which was necessary in order to stall the recurrence of a big divorce payout.