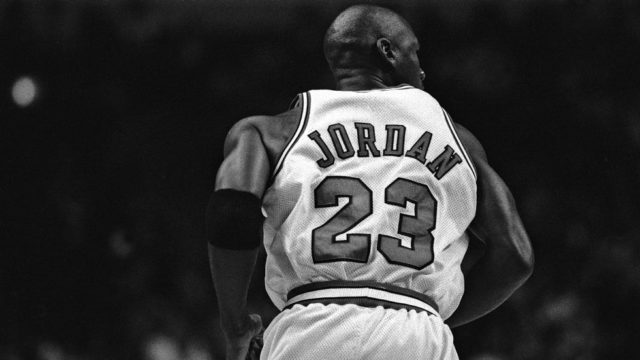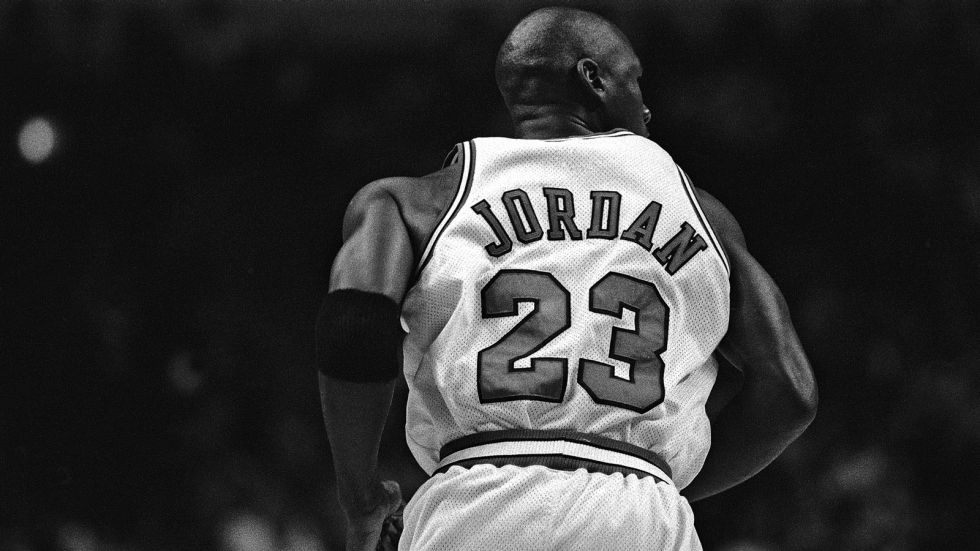 It's not hard to guess whose family we are going to meet next, the title gave it away didn't it? Anyway, like we said, we are taking some of the attention off the basketball star ( we said 'some') and directing it at the people who probably see the Michael that we don't get to see. In a way, we are just getting to know him a bit more, so without further ado, let's meet Michael Jordan's kids.
See Also: Jennifer Lawrence Height, Weight, Bra Size, Body Measurements
Michael Jordan's Kids
Michael Jordan has 5 kids, the first three are from his ex, Juanita Vanoy ( a story for another article) while the last two are from his present wife,  Yvette Prieto Jordan. We have so much more on Michael Jordan's kids, so let's get as up, close and personal as we can.
Michael Jordan's Kids; Jeffrey Jordan
He was born, Jeffrey Michael Jordan on November 18, 1988, to Michael and his first wife, Juanita. As the son of a basketball legend it was only natural for him to try his hands on the sport. He attended Loyola Academy in Wilmette, and much like his dad, he dabbled in a sport or two, he played football in his sophomore year, but later began his basketball career.
Again, just like his dad, he was offered several basketball scholarships upon his high school graduation in 2007, and he went with the university of Illinois, majoring in Psychology and was given a full scholarship. 2 years down the line and the basketball dream wasn't all it was cut out to be, so Jeff left the team to focus on school and 'life after basketball'.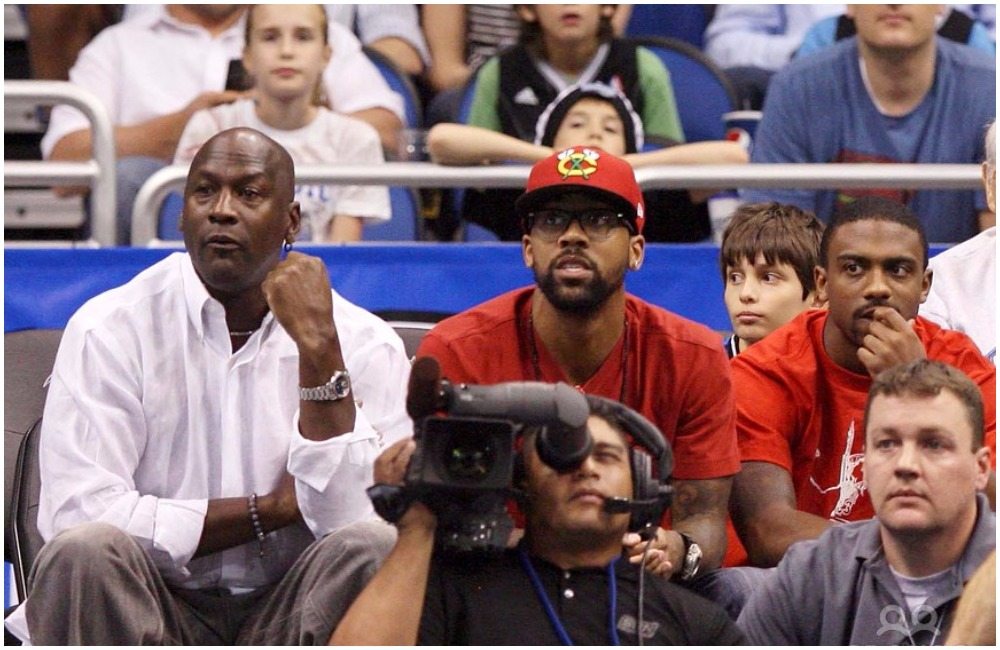 It would seem that the young Jordan was quite undecided though, because after he joined the team the next year, then transferred to the University of Central Florida, where his younger brother was. Then he also left the UCLF basketball team for 'personal reasons' this time around.
These days, the young Jordan is branching into retail and we aren't talking Costco and Walmart, but according to CNBC he is hoping to leverage the power of his father's legendary brand to create his own lasting legacy. He told CNBC in an interview, 'I have been around Jordan brand apparel my entire life, the way the culture is shifting is a great opportunity.'
Michael Jordan's Kids; Marcus Jordan
Marcus was born 2 years after his brother on December 24, 1990. He also made the effort to follow in his father's footsteps, playing high school football with his older brother at Loyola Academy but he was later transferred to Whitney Young High School in Chicago for his junior and senior seasons.
Marcus also started a college basketball career at UCLF and was even joined by his brother in 2012, but that same year he gave up football and continued with his classes. The younger Jordan brother is also currently in the retail business, after graduating with a degree in hospitality management.
He owns a shoe store called 'Trophy Room' and together the brothers hope to build and empire and keep the Jordan legacy alive.
Micheal Jordan's Kids; Jasmine Mickael Jordan
She was born on December 7, 1992 and she is Michael's last child with his ex-wife, Juanita. What is this particular Jordan known for? Well, in 2013, she came out as gay and what better way to do it than to post a bunch of pictures, with your girlfriend, on Instagram?
She must have gotten some negative feedback because she added this to a post on the 'gram, ' I don't consider myself a celebrity or anything like that, I'm a human being. Nothing more or less! But PLEASE save your negativity for someone who's going to give a damn about it. That's not me though.'
This was apparently one of those instances where people experiment in college, because as recent as April this year, Jasmine posted a picture of her and her new love interest and it's a man, with surprisingly big feet.
Michael Jordan's Kids; Victoria and Ysabel
Apparently Michael was still in the baby making business 2 years ago, as he and his newest wifey welcomed their twin baby girls, Victoria and Ysabel, into the world on February 9, 2014.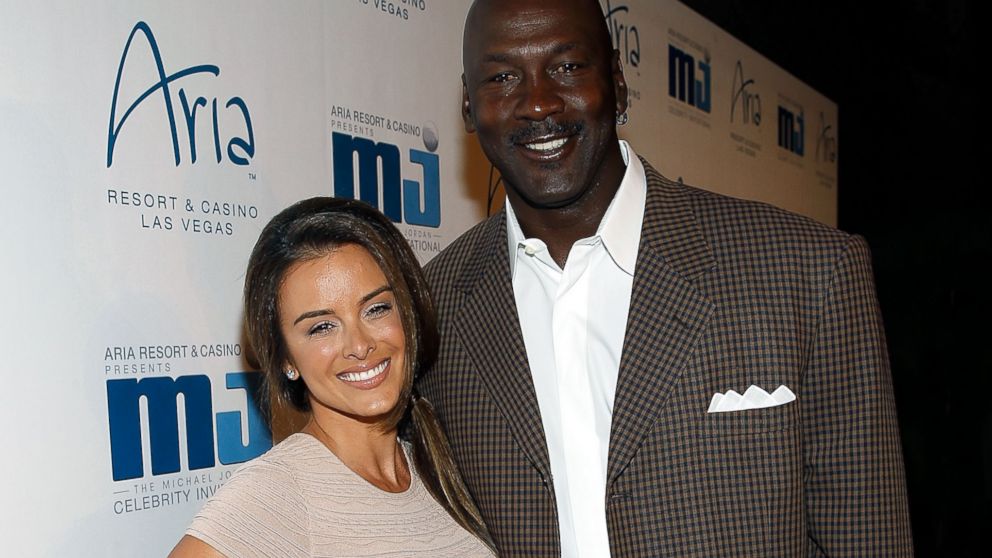 Since then, they have done a pretty good job keeping the girls out of the limelight, but time is a-ticking and the paparazzi is a-lurking.
See Also: Will Smith's Kids, Son, Wife, Daughter And Parents
Michael Jordan's Family
So here's the athletes family tree; he was born to Deloris Jordan and the late James R. Jordan. The couple had five children, James Jr., Larry, Delores, Michael, and Roslyn. Michael was married to Juanita Vanoy for 17 years. In 2013, he married his current spouse Yvette Prieto and the two got started on building their own family.