Kelly McGillis does not currently have a wife. The actress has been in three failed marriages with three different spouses. Her current relationship status, however, remains unknown.
McGillis, who came to the spotlight for her role as Racheal Lapps in the 1985 film Witness, and has been active in the entertainment industry since 1976 with over 30 on-screen credits, was first married to Boyd Black. She later moved on to Fred Tillman and then to Melanie Leis when she came out as a lesbian in 2009.
Kelly McGillis' Spouses
Kelly McGillis does not have a spouse as of today. She had previously been hitched by two men before she came out with her sexual orientation as a lesbian. Below is all that needs to be known about the actress's ex-spouses:
Kelly McGillis was First Married to Boyd Black in 1979
Kelly McGillis was born in Newport Beach, California, where she spent her early years. She later relocated to New York after her parents sent her to Julliard, a private performing arts conservatory in New York, to study acting. While studying at Julliard, she met her first husband, Boyd Black. The duo started dating in 1978, and on April 14, 1979, they tied the nuptial knot.
Their marriage looked like a perfect one at first but was short-lived as it ended in a divorce. In 1981, they divorced for unknown reasons and went their separate ways. The ex-couple did not welcome any children into their union. Kelly McGillis moved on after some time while her ex-husband kept a low profile about his relationship and life.
Kelly McGillis Married Fred Tillman in 1989
Eight years after her first marriage crashed, Kelly McGillis decided to give love another chance. She met Fred Tillman in 1988, though there is no information about where they met. After dating for a year, they decided to level up their game and got married on January 15, 1989. He was a yacht salesman from the United States of America.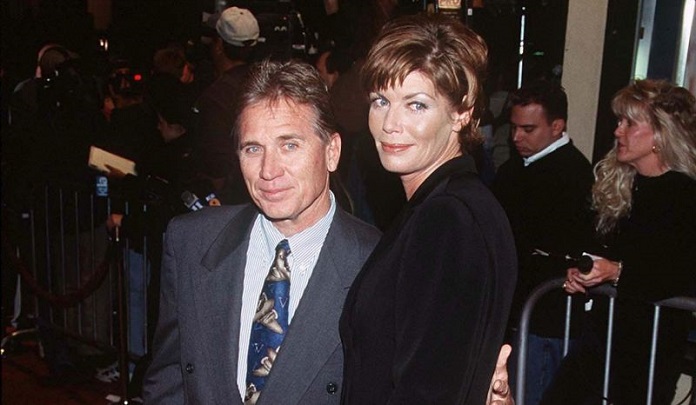 This time, the actress appeared to be fully committed to marriage and accomplished a lot with Fred Tillman. They later settled in Key West, Florida, where they started a business. The couple started a restaurant business known as Kelly's Caribbean Bar and Grill. They also purchased a 110-foot schooner worth $1.5 million that was later destroyed by fire at a marina in Dania, Florida, in 1996.
The couple were married for a period of twelve years and eleven months before getting divorced in 2002. The divorce came up after Kelly McGillis' husband was arrested for seeking sex with a prostitute who turned out to be an undercover policewoman. The actress was denied primary custody of her children during the divorce because of her addiction to drugs and alcohol.
Kelly McGillis welcomed two daughters while she was still married to the yacht salesman. Their first daughter, Kelsey Tillman, was born on May 24, 1990. There are not many details about Kalsey, but it is believed that she is living a good life. On April 10, 1993, she welcomed her second daughter, Sonora Tillman. She took the career path of her mother as an actress and has appeared in a number of films.
The celebrity kid is married to her heartthrob, Jordan Garcia, and has welcomed two children with him. Kelly McGillis moved on after her divorce, and Fred started dating Jacklyn Klee.
Who was Kelly McGillis' Wife?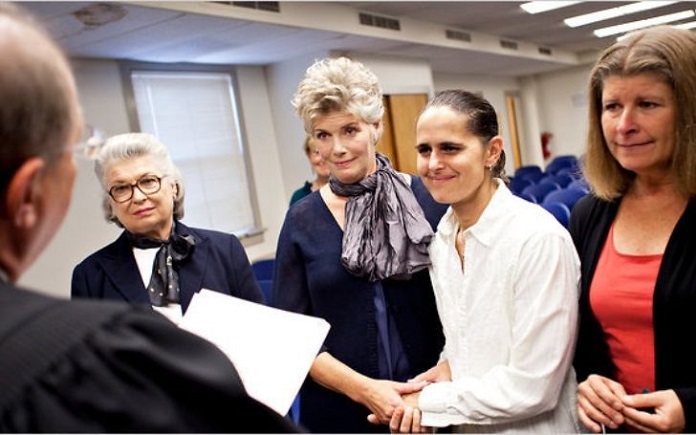 Having been in two failed marriages, Kelly McGillis is seen to be a strong woman as she picked her bits and moved on. She met her ex-lover, Melanie Leis, in 2000 in the restaurant that she opened with her husband in Key West, Florida. At the time when they met, Melani Leis worked as a bartender at the restaurant that was owned by the actress and her husband.
They started talking, and the bartender was impressed by the actress's sense of humor. They got closer, went out to events together, and abused drugs and alcohol. In September 2010, Melanie and Kelly McGillis got married under a civil union in New Jersey and moved to Mohnton Pa, Pennsylvania. The relocation was quite challenging as it affected the actress's children.
Their union was perfect for both of them but was not for their friends and friends' parents. However, their love came crashing in 2011 because they saw that their relationship was not working. According to the actress, she stated in her words that "we changed and grew at different rates, different times. I always wanted to be with Mell with all my heart and soul, but at a certain point, unless she was willing to do some work on herself, I wasn't willing to stick around."
Kelly McGillis' wife claimed that the breakup was the worst experience of her life and that she needed to improve.
Is Kelly McGillis Still Married?
Kelly McGillis is no longer married as she got separated from her wife, Melaine Leis. There are no reports of whether she still gave love another chance. Currently, she might be single as there is no dating or marriage news about her. She underwent alcohol and drug rehabilitation in New Jersey and started working there after she got out of the facility. The actress is seen to be fully focused on her various careers as an actress and a performing arts teacher, as well as her children.
Is Kelly McGillis Lesbian?
Kelly McGillis is a lesbian and came out with her sexual orientation in 2009. According to a source, the actress came out as a lesbian in 2009 when she was in an interview with SheWeird.com. During the interview, she stated that she wanted to be honest about her identity, which made her reveal her sexual orientation.
She further revealed that she had been attracted to women since she was 12 years old. In addition, she couldn't embrace it because she thought that God would punish her for being gay. Though being a lesbian has caused her a lot, Kelly McGillis still sticks to her sexual orientation and has not talked about changing.
Did Kelly McGillis and Tom Cruise Have a Relationship?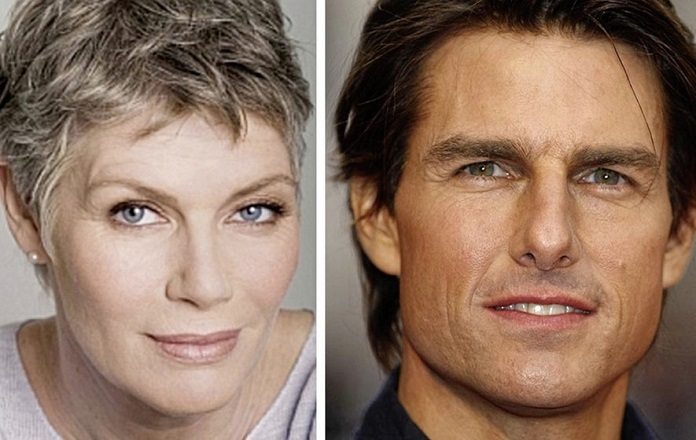 Kelly McGillis and Tom Cruise did not have a relationship. They were speculated to be in a relationship because of their chemistry onscreen in the movie Top Gun: Maverick. She played the role of Charlie Blackwood, one of the naval pilot instructors and astrophysicists.
The actress is seen to be quite close to the actor as she explains to him that he is incredibly respectful, polite, and very honest. According to her, they had a good time while they worked together, but they were never in a relationship.