Tom Cruise has been married three times but sadly, they all ended in divorce. His first marriage was to Miriam 'Mimi' Rogers from 1987 – 1990, his second was to Nicole Mary Kidman from 1990 – 2001, and his third was to Kate Noelle Holmes from 2006 to 2012. 
Tom Cruise is easily one of the most popular actors the world has ever seen. The famous American actor and filmmaker is well-known for several reasons that range from his superior talent on the screen to his involvement with the Scientology religion as well as his romantic relationships and failed marriages.
Being a globally celebrated figure who is handsome and successful, it is only natural that many women are attracted to the actor and wouldn't think twice about having him as a romantic partner.
Since his career took off in the 1980s, the "Mission Impossible" actor has been with some of the finest and popular women in showbiz. His first lover known to the public was actress Melissa Gilbert; she reportedly dated the man now regarded as one of the highest-paid actors in the world while he was struggling to establish his career.
After Melissa, Tom had a very brief romance with actress Heather Locklear before his relationship with Rebecca De Mornay began on the set of 1983's "Risky Business".
Before Cruise settled down for his first marriage with actress Mimi Rogers, he had something with the Goddess of Pop, Cher. Cruise is currently not married but he has been a husband to three women; he has had three marriages in a span of about 30 years.
Meet Tom Cruise's First Wife, Mimi Rogers
Full Name: Miriam Rogers (née Spickler)
Date of Birth: January 27, 1956
Age: 67 Years Old
Occupation: Actress and Producer
Duration of Marriage: 1987 – 1990
No of Children With Tom: Nil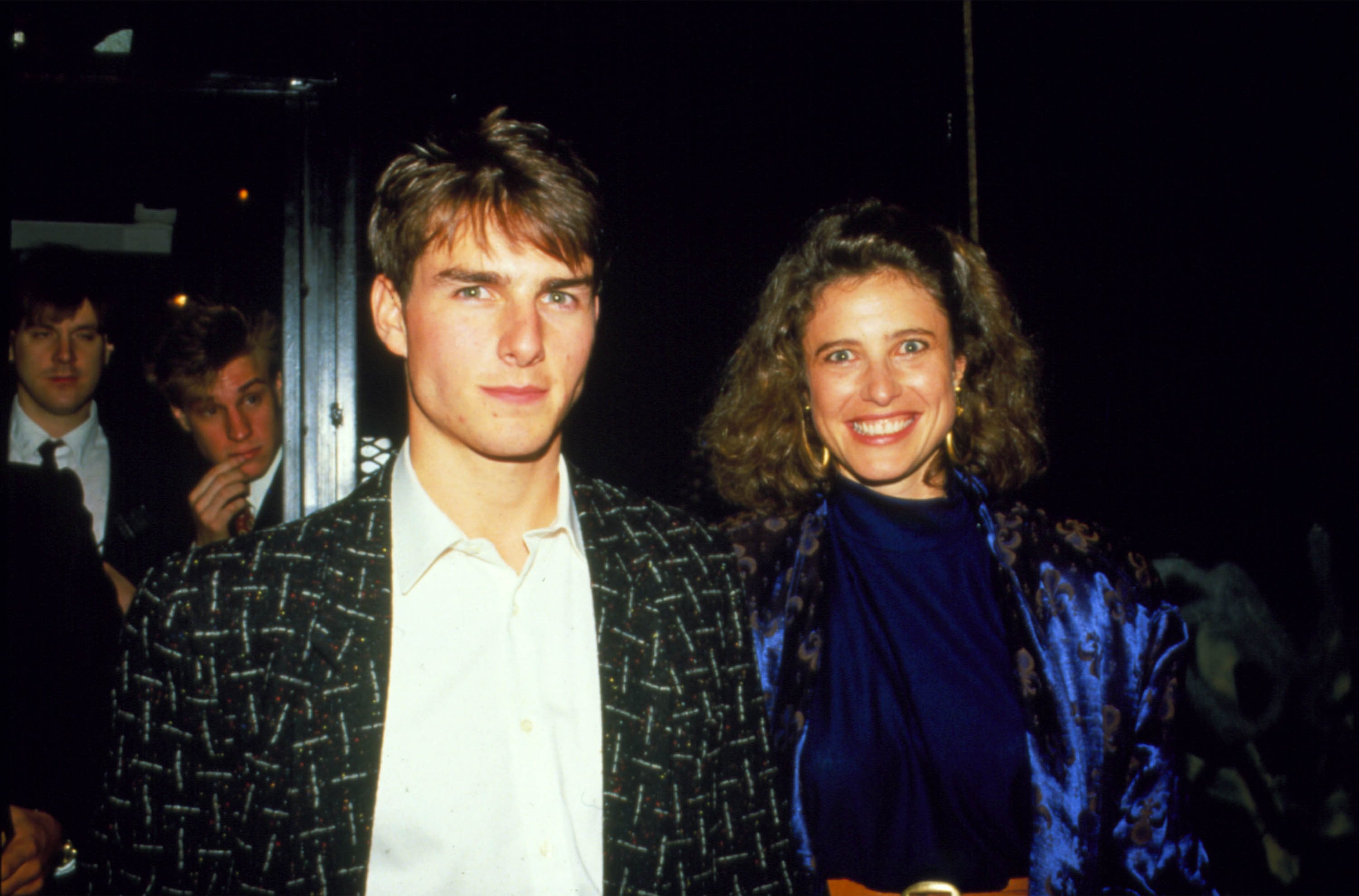 Cruise's first wife was Mimi Rogers, an American film and television actress, producer, as well as a competitive poker player. Born in Coral Gables, Florida to a civil engineer named Philip C. Spickler and his wife Kathy Talent, Mimi caught the entertainment bug from her mother who was involved in drama and dancing.
Although she was born in Florida, Mimi would live in places like England, Michigan, Arizona, and Virginia before her family made Los Angeles their permanent home. Before her acting career took off in 1981, Mimi Rogers worked as a social worker and in a hospital.
It was after her first marriage to James Rogers whom she married in 1976 and assumed his surname ended in 1980 that Mimi decided to pursue a career in acting.
It was pretty easy for Mimi Roger to become a part of the acting industry as in 1981, she pulled off two roles as Sandra Pauley and Corrina Girard in several episodes of "Hill Street Blues" and "Quincy M.E.", respectively.
She has remained active in the industry since then and has come to be admired for the characters she portrayed in productions like "The Rapture", "Gung Ho", "Someone to Watch Over Me", "Desperate Hours", and "Bosch".
Within the first ten years of being an actress, Mimi had become very famous. Given that, it is pretty easy to see why it was a big deal when it emerged that she was in a relationship with Tom Cruise.
Mimi Rogers and Tom Cruise Met and Began Dating In 1985
Half a decade after Mimi parted ways with her first husband, she began dating Tom Cruise who was about six years younger than her. According to the actress, they were introduced to each other by mutual friends at a dinner party who knew they were both single and wanted to see if they'd be interested in dating each other.
Mimi and Tom agreed to give it a try and it quickly became a serious relationship. While Tom was famous then, he was not as famous as he is now as it was before "Top Gun" was released.
Within a year of dating, the former couple was already discussing marriage which they codenamed "The Project" so that they can comfortably discuss it without worrying someone would get hold of their plans and disclose it to the media. Tom had become a megastar at this point and they need to keep the media and prying eyes of the public away from their lives.
The actor remembers how he met and began dating Mimi Rogers quite differently. In a 1986 interview, he admitted that his relationship with Mimi began in 1985 after they met at a dinner party. Adding that he was working on Top Gun at that point, Tom divulged that Mimi was dating a friend and hinted that he went ahead to woo her despite that because he found her to be "extremely bright".
In another interview with Rolling Stone, the actor asserted that he had never been in love before he began seeing Mimi. He said she had opened him up and had helped him become a better actor.
They Had a Private Wedding In 1987 But The Marriage Packed Up In 1989
There is no doubt that Mimi Rogers had a huge influence on Tom. Among other things, she was the one that introduced him to Scientology. The actress was raised in the religion as her father was a member of the church before she was born. In 1987, precisely on the 9th of May, Tom and Mimi executed "The Project".
It was a small, secret wedding that was held in New York. Witnessed by only a handful of family members and friends, it was said that even Tom's publicist didn't know about the wedding. As a married couple, Tom Cruise and Mimi Rogers could only endure a few years together.
They announced in January 1990 that they would be abandoning the marriage, leaving the public to wonder what went wrong with them. In a joint statement, the former couple pointed out that there were positive aspects to their union, but that some issues they were unable to resolve even after working on them made them decide to part ways.
With that, people assumed their separation was a mutual decision and it was. From what has circulated, Tom Cruise filed for divorce on the 9th of December 1989. The divorce was finalized in 1990 and in a 1993 interview with Playboy, Mimi reinforced the sentiment that her separation from Tom was an amicable decision.
She joked that Tom was bent on becoming a monk to "maintain the purity of his instrument" whereas hers' "needed tuning". She later retracted the statement and would not comment further.
The same year their marriage ended, both Tom and Mimi moved on with other partners. For Mimi Rogers, it was Christopher Ciaffa, a producer to whom she has been married since 2003. The same can't be said about Cruise as the end of his marriage to Mimi marked the beginning of another union with Nicole Kidman which eventually failed like his first.
Nicole Kidman Was Tom Cruise's Second Wife
Full Name: Nicole Mary Kidman
Date of Birth: June 20, 1967
Age: 56 Years Olds
Occupation: Actress, Singer, and Producer
Duration of Marriage: 1990 – 2001
No of Children With Tom: 2 (Isabella Jane and Connor Antony Cruise)
Nicole Kidman is probably the most popular wife of the actor and definitely one of the finest and accomplished Hollywood actors from Australia. She has won the most coveted awards in the industry including an Academy Award, multiple Golden Globes, and Primetime Emmy Awards.
Nicole has been named among the highest-paid actresses of the world several times and twice (in 2004 and 2008), Time magazine listed her among the 100 most influential people on earth.
Widely considered to be one of the best actors of the 21st century, Nicole was appointed Companion of the Order of Australia in 2006. Born in Honolulu, Hawaii, U.S., the actress is also a citizen of the States but her parents are originally from Australia and she has held on to her roots despite her colossal attainments in Hollywood.
When Nicole was four years old, her family moved back to Australia where she schooled at North Sydney Girl's High School. Her career in the entertainment industry has been traced to when she was a kid as she took ballet classes at the age of three and participated in school plays in her primary and high school years.
She would later polish her acting skills at the influential Phillip Street Theatre and the Australian Theatre for Young People both located in Sydney. It was in Australia that her acting career took off.
She was seen in several popular Australian productions like "BMX Bandits", "Bush Christmas", "Bangkok Hilton" and "Dead Calm" before she made her Hollywood debut, starring alongside Tom Cruise in the 1990 sports action drama film, "Days of Thunder".
Tom Cruise and Nicole Kidman Met on The Set of Days of Thunder and Their Relationship Began On-screen
For reasons that were not far-fetched, the Tom Cruise and Nicole Kidman relationship was a big deal: Tom had become a dominant figure in the movie industry and Nicole was working her way up towards becoming an iconic figure thereof.
Given that, it was only natural that a massive number of people followed their relationship which began on the set of Day of Thunder, a 1990 movie directed by Tony Scott. Tom Cruise played a character named Cole Trickle, a race car driver striving to popularize his name in NASCAR. Nicole played a neurosurgeon named Dr. Claire Lewicki who would fall in love with Cole as the plot of the movie unravels.
The on-screen romance between Tom and Nicole soon began to manifest in real life and they subsequently became lovers. Speaking about how their relationship began, the "Risky Business" actor who met Nicole Kidman almost as soon as he separated from his first wife acknowledged that he became romantically involved with the Australian actress while they were filming Days of Thunder.
He described Nicole as his soul mate, proclaiming that she is very understanding and, that they had a special connection. Tom was elated about the relationship because it was as though "a whole new life had started" for him.
Nicole Kidman was also very fond of Tom as much as he fancied her. She said the actor swept her off her feet and made her fall madly and passionately in love with him. Based on what she related, Tom Cruise fitted into the plans she had for her life so she willingly allowed the love to consume her.
The actress was in a serious relationship but wasn't thinking of getting married. This changed after she met Tom because he was an incredible man who never took her for granted. Adding that he was very romantic, the actress divulged that she soon realized she desired to have kids with the actor.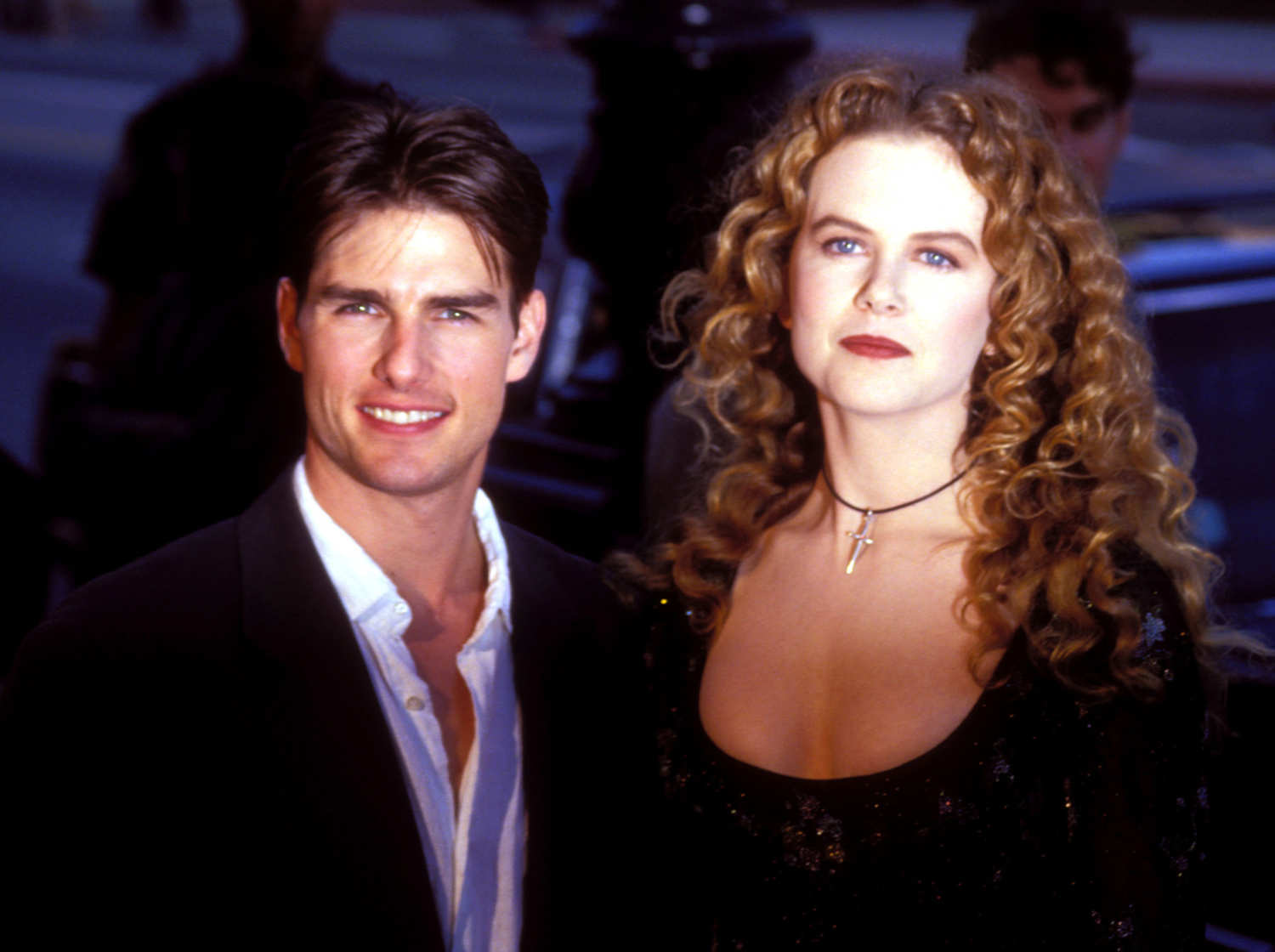 They Got Married In December 1990 and The Union Lasted Over a Decade
Like his first wedding, Tom's second was a small, private event held in Telluride, Colorado, on the 24th of December 1990. The event was witnessed by a few friends and mostly family members. The marriage came roughly a year after the couple met and began dating.
Tom and Nicole had a happy union that saw them adopt two children together, a daughter named Isabella Jane (born in 1992) and a son named Connor Anthony (born in 1995).
After 11 years of marriage, precisely on the 5th of February 2001, their spokesperson announced to the surprise of many that the two were parting ways. The actor filed for divorce two days later citing irreconcilable differences and it was finalized in August that same year.
What led to the end of their marriage has remained a mystery but there are speculations that Tom's Church of Scientology had a hand in it. It is no secret that Nicole never joined the church.
In a 2015 documentary film titled "Going Clear: Scientology and the Prison of Belief", Mark Rathbun, a former senior executive of the church, claimed he was appointed to facilitate a break-up between Tom and Nicole. Kidman has largely been quiet about what happened to the marriage but she once suggested that they were happy when Tom filed for divorce.
While they were married, Tom and Nicole co-starred in Ron Howard's "Far and Away" (1992) and Stanley Kubrick's "Eyes Wide Shut" (1999). The latter is an erotic, psychological drama film with a recurrent theme of infidelity.
Following their separation, it was claimed in some quarters that the movie created tension in their marriage. Nicole Kidman dismissed this narrative in one of her interviews, asserting that they were happily married through the movie.
Everything she has said about her marriage to the actor suggests they were still in love when Tom pulled the plug on the union. If that's the case, could it be that the Church of Scientology facilitated the end of the marriage because the Australian actress wouldn't join the church?
Tom Cruise's Third Marriage Was to Actress Katie Holmes
Full Name: Kate Noelle Holmes
Date of Birth: December 18, 1978
Age: 44 Years Olds
Occupation: Actress and Producer
Duration of Marriage: 2006 – 2012
No of Children With Tom: 1 Daughter (Suri Cruise)
Also an actress, Katie Holmes rose to fame for portraying Joey Potter in the teen drama television series, "Dawson's Creek" Born in Toledo, Ohio, she began acting in high school, performing various roles in musicals like "Damn Yankees" and "Hello, Dolly".
Katie's father Martin Joseph Holmes Sr. wanted her to become a doctor but she has always been drawn to pursuing a career in showbiz. Reports have it that she started attending a modeling school when she was 14 years old.
Through the modeling school, she got to participate in a competition held by the International Modeling and Talent Association in New York; this was in 1996. As fate would have it, she was signed to an agent that helped her package and send an audition tape to the casting director of the 1997 drama film directed by Ang Lee, "The Ice Storm".
She landed the role of Libbets Casey which became her first professional role as an actress. Since her career took off in 1997, the Toledo native has featured in several small and big screen projects that have earned her nominations foR awards like MTV Movie Award, Teen Choice, and much more.
Also a producer, Katie co-produced the 2015 drama film, "Touched with Fire" wherein she played Carla. She also directed and produced "All We Had", a 2016 movie that had her portray Rita Carmichael.
Katie Holmes and Tom Cruise Met In April 2005 and Got Married In November 2006
Things happened very fast between Katie and Tom. The actress had had a crush on the actor since she was a kid; so she was very excited to date him. When their relationship started has been quite a mystery but it is said that they met in April 2005 for the first time.
Before the end of that month, it became apparent that the two were lovers: they appeared together in Rome where Tom Cruise was honored with a David di Donatello Award for lifetime achievement.
Almost as soon as they began dating, Katie Holmes abandoned Catholicism and embraced the Church of Scientology. Barely seven weeks after they met for the first time, Tom and Katie announced they were ready to take their relationship to the next phase.
It was reported that Tom proposed to the actress in a restaurant at the Eiffel Tower in Paris on the 16th of June 2005. The next significant moment for them was the birth of their daughter on the 18th of April 2006.
TomKat as they were fondly called got married on the 18th of November 2006. Unlike his first two weddings, Tom Cruise's wedding to Katie Holmes wasn't a secret or private affair. They had a lavish celebration at the 15th-century Odescalchi Castle in Bracciano, Italy and it was witnessed by several celebrities like David Beckham, Jennifer Lopez, Will Smith, Jim Carrey, and others.
The Actress Filed for Divorce In June 2012 For Uncertain Reasons
Until it emerged that the actress filed for divorce from Tom Cruise, there was no hint that the two were having problems in their marriage. When she made the move to get the union dissolved on the 29h of June, she had been married to the actor for five and a half years.
What led to the end of the marriage has been largely left to speculations but linked to Scientology religion. It was claimed that Katie couldn't stand the intimidation of the church anymore and feared for the safety of her child.
Their divorce was finalized about ten days after Katie filed for it. Their attorneys divulged that they signed a divorce settlement; while details of what it entailed are not known to the public, it is no secret the Katie got custody of their daughter Suri.
How Many Children Does Tom Cruise Have From All Three Marriages?
From the foregoing, it is clear that the famous actor has a total of three children to show for his three marriages. Tom Cruise didn't have any child with his first wife, Mimi Rogers. With Nicole Kidman, he didn't have any biological child but they adopted two kids; a son and a daughter. His only biological child came from his marriage to Katie Holmes.
Connor Antony Cruise
Date of Birth: January 17, 1995
Age: 28 Years Old
Occupation: Actor
Connor Cruise is the only son of the famous actor whom he adopted in February 1995 with his second wife, Nicole Kidman. While Connor has a good relationship with his father, the same can't be said of his mother. He is not close to the actress and it is said that it's because he attends the Church of Scientology with his father.
It is not known if Connor would continue to pursue a career in acting. Thus far he has only pulled off two roles: He played Young Ben in "Seven Pound" (2008) and Daryl Jenkins in "Red Dawn" (2012). Through his mother's marriage to Keith Urban, he has two younger half-sisters named Sunday Rose Kidman Urban and Faith Margaret Kidman Urban.
Isabella Jane Cruise
Date of Birth: December 22, 19992
Age: 30 Years Old
Occupation: Designer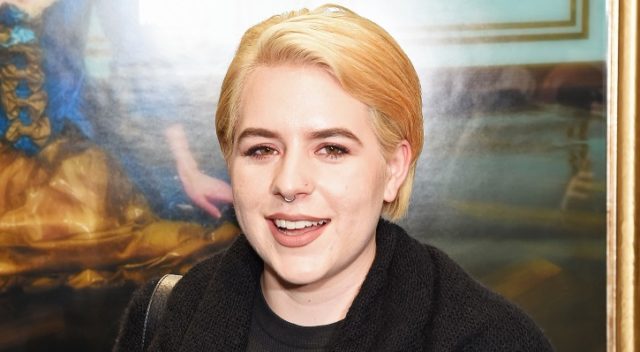 Fondly called Bella, she is the first daughter of the actor and he also adopted her with his second wife. Isabella is pursuing a career in the fashion industry as a designer and has launched a brand called BKC – Bella Kidman Cruise She has been married to an art director named Max Parker since 2015.
As none of her parents attended her wedding, it was said that she wasn't on good terms with them. Although Bella dismissed this claim, it was later disclosed that while her father paid for the wedding, her mother wasn't invited to the event. Nevertheless, it is believed that Bella now has a decent relationship with both of her parents.
Suri Cruise
Date of Birth: April 18, 2006
Age: 17 Years Old
Occupation: Undetermined
Suri is the only biological child of Tom Cruise, he had her with his third wife, Katie Holmes. The actress took custody of the child after she divorced Tom. It is said that the Mission Impossible actor is now estranged from Suri but is striving to mend their relationship.
Suri has a great bond with her mother. They have been seen together in public several times but Katie is very protective of her child so it's hard to tell anything else about Suri rather than what's obvious.
Tom Cruise Is Currently Dating Hayley Atwell
Full Name: Hayley Elizabeth Atwell
Date of Birth: April 5, 1982
Age: 41 Years Olds
Occupation: Actress
Born and raised in London, Hayley is a British-American actress who became very popular for playing Peggy Carter in the 2011 superhero film "Captain America: The First Avenger". She has reprised the role in multiple productions like "Avengers: Endgame", "Ant-Man", " Captain America: The Winter Soldier", "Avengers: Age of Ultron", and "Agent Carter".
It was in December 2020 that it emerged that Tom is dating the actress with who he had been filming "Mission 7: Impossible". Reports have it that they became fond of each other the first day they met on set and, that the lockdown put in place because of the coronavirus pandemic made them spend a great deal of time together to the point that they are now almost always together.