Betty Sue Palmer and John Christopher Depp are Johnny Depp's parents. They gained recognition for their association with the iconic Hollywood actor, writer, musician, and producer. 
Johnny Depp has been in the entertainment industry as an actor and musician since 1984. He is well known for playing Captain Jack Sparrow in the film series, Pirates of the Caribbean. He has grown to become one of the most globally accomplished entertainers with his numerous music and onscreen projects. He has over the years grown to become a name to be reckoned with, thus thrusting his parents into the spotlight.
Johnny Depp's Parents Were Married For A Few Years
There are no details of how Johnny Depp's parents met or how long they dated. However, they got married on February 16, 1960, in Campbell, Tennessee. Details of their wedding  have never been disclosed by the actor and his family. The couple lived as man and wife in Owensboro, Kentucky, and also relocated several times to other locations.
According to various online sources, John Christopher was not the first husband of Betty Sue Palmer nor was he the last. She had been previously married to a man who goes by the last name, Dale, and welcomed two children with him before their split.
Also, she kept details of how they met and when they got married away from the public's knowledge. The reason for their separation has also remained a secret, but they welcomed a son before their split.
They Got Divorced In 1981
Johnny Depp's parents lived together for over 15 years before they parted ways. According to the actor, in 1978, his father woke up one morning and began to pack his belongings into his car while he watched. It did not dawn on him that his father was leaving them until his mother came back in the afternoon to see that her ex-husband had packed his belongings.
Realizing what his father did, Johnny took his mother's car to meet his father at his workplace to confront him. On reaching his father's workplace, he threw a joke at him, stating that it seemed that someone stole all his clothes.
In response, his father made it known to him that he was done and couldn't do it anymore. On that spot, he told the actor that he was the man of the house, but Johnny Depp was not taking any of it and tagged his father as a coward for leaving.
At that time, Johnny Depp was just 15 years old, and his older sister, Christi, was 18 years old. Betty Sue Palmer did not take the incident lightly and tried to commit suicide but was revived immediately.
After she recovered from the suicide attempt, she fell into a depression that grew worse as the days went by, and she lost a lot of weight. She also resorted to hard drugs to help her deal with her depression.
On June 8, 1981, Betty Sue Palmer and John Christopher Depp officially divorced in Broward County, Florida. Though they did not reveal the reason for their divorce, Johnny Depp's older sister, Christi, shed some light on the possible cause during the actor's defamation trial.
She stated that their mother was kind of hostile to their father and often screamed, yelled, hit, called him names, and many others. Christi further disclosed that her father never retaliated whenever her mother started making trouble, rather, he would let her yell out her anger.
Johnny Depp also revealed that his father lived at the mercy of his mother before the divorce. Despite the fact that they divorced, no one revealed the details of their divorce. All that is known is that they parted ways and moved on.
While John Christopher kept his relationship after his divorce a secret, Betty Sue remarried. On February 18, 1987, she got married to Robert William Haley in Boward County, Florida. She was allegedly married to Robert W. Bob Palmer around 1990, but details of their marriage have been off the record.
Meet Johnny Depp's Real Dad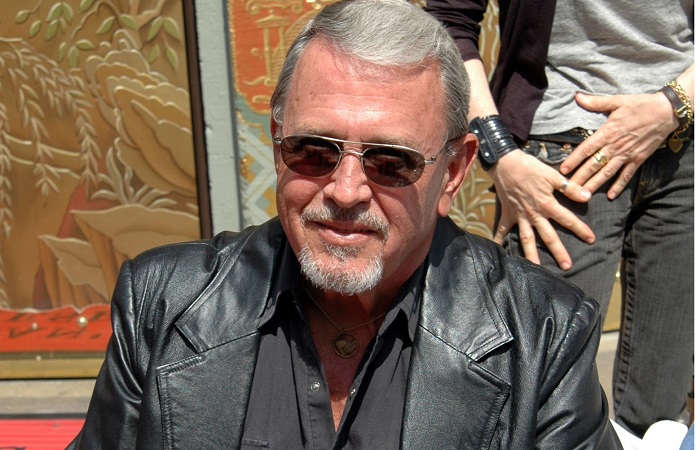 John Christopher Depp is an American native born on August 9, 1938, in Owensboro, Kentucky. He only gained public recognition for being the father of the iconic actor, writer, musician, and producer, Johnny Depp II. Aside from this little information, other details about him have been shielded from the public's knowledge.
Though their marriage was a rocky one, Johnny Depp's parents did some decent jobs to earn a living. As revealed by the actor, his father was a civil engineer, though he did not mention where he worked. He later became a welder, and after some years, he established his own construction company. However, what he is currently up to is not known.
John Christopher Depp lives in Bal Habour, Florida. He maintains a low profile, though he often makes appearances with his son at events. As a result, details of his relationship life and what it is like at this time unknown.
John Christopher Depp Maintains a Good Relationship With his Son
Initially, Johnny Depp felt a strong hatred toward his father for abandoning them. This made him abandon his education to fend for himself while he still faced the series of abuses that he received from his mother. As he grew older, he came to realize why his father had left his mother and forgave him.
He describes him as a good man, and his father also apologized to him for the series of beatings that he has received so far. Johnny Depp and his father have been spotted together at several events. Some of the events include Johnny Depp's Walk of Fame ceremony, several Hollywood luncheons, and other events.
Meet His Mother, Betty Sue Palmer
Johnny Depp's mother, Betty Sue Palmer was born on January 1, 1935, in Prestonsburg, Floyd County, Kentucky. She was born to Walter Everest and Bassie Whitaker Wells, who were both Americans. According to Johnny Depp, his mother had a rough upbringing that later affected her life.
She grew up alongside her three siblings, Jacqueline Sammons, Peggy Jean Wells, and Billy Paul Wells. Though she gained the public's attention as Johnny's mother, she did not disclose some details about herself, like her education. However, she died at the age of 81 on May 20, 2016, after a long battle with cancer.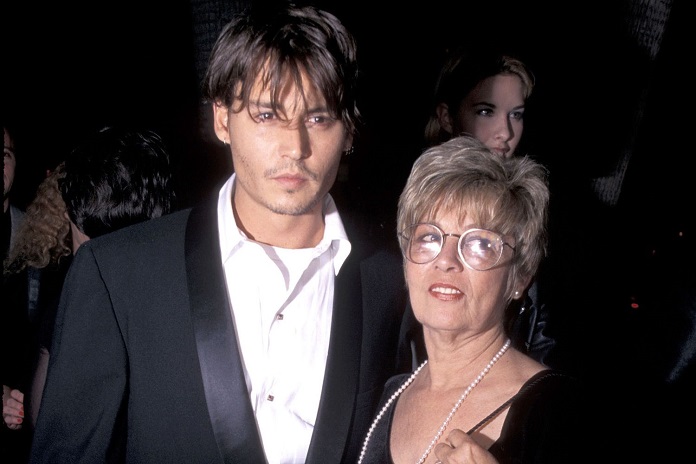 Despite the fact that she was reportedly harsh to her children, she worked to fend for them. Betty Sue Palmer worked as a waitress while her children were growing up. After Johnny Depp had started making a decent living, he asked her to stop working, which she maintained until her death.
Johnny Depp's Mother Raised him
After Betty Sue Palmer's husband, John Christopher Depp, left her, she was saddled with the responsibility of caring for her children. Following this, she became very close to Johnny Depp.
Though she took out her frustrations on her children by beating and throwing things at them, calling them names, and many more, she still made up with them before she died. Johnny described her as the funniest, greatest, and the smartest person that he had ever been lucky enough to know. He also stated that she was one of his best friends.
Johnny Depp's Parents Have Three Other Children
Johnny Depp's parents also have three other children who are not as famous as Johnny. Here is a peak at his siblings:
Daniel P. Depp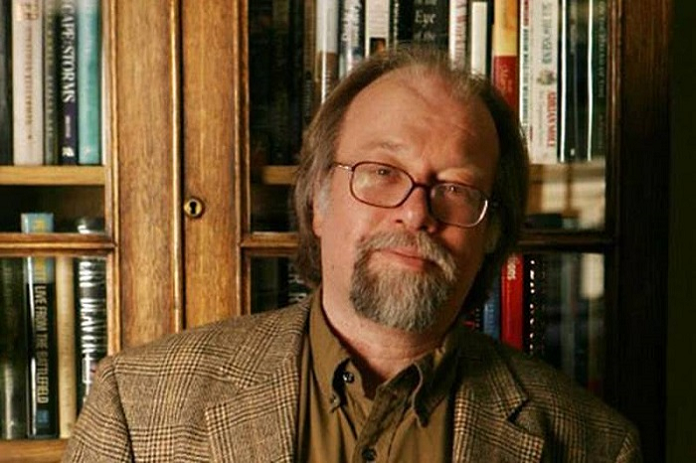 Daniel P. Depp is Johnny Depp's oldest half-sibling, welcomed by Betty Sue and her first husband, Dale, on November 4, 1953. He took the last name Depp after his stepfather, John Christopher, got married to his mother and adopted him. Daniel is a producer and writer who has credits in the following movies; Stuff and The Brave. He lives with his wife, Mahnaz Shams, in California where he owns a bookstore.
Deborah (Debbie) J. Depp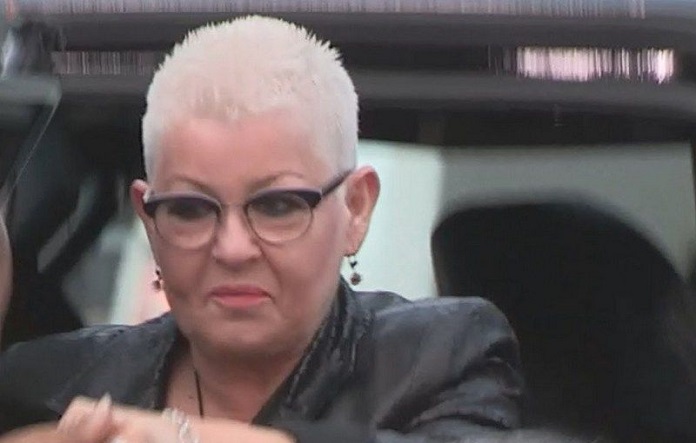 Deborah J. Depp is the oldest half-sister of Johnny Depp, born by Betty Sue and her first husband, Dale, on May 10, 1956. Just like Daniel, she was also adopted by John Christopher Depp after he got married to their mother. She is the only sibling of the actor, who keeps a very low profile. Debbie Depp lives in Lexington with her family and works as an elementary school teacher.
Elisa Christi Depp-Dembrowski
Elisa Christi Depp-Dembrowski is Johnny Depp's only direct sister, with whom he shares the same parents. She was born on December 2, 1960, in Owensboro, Kentucky, in the United States. Christi is the closest to her brother and worked as his personal assistant for many of his movies.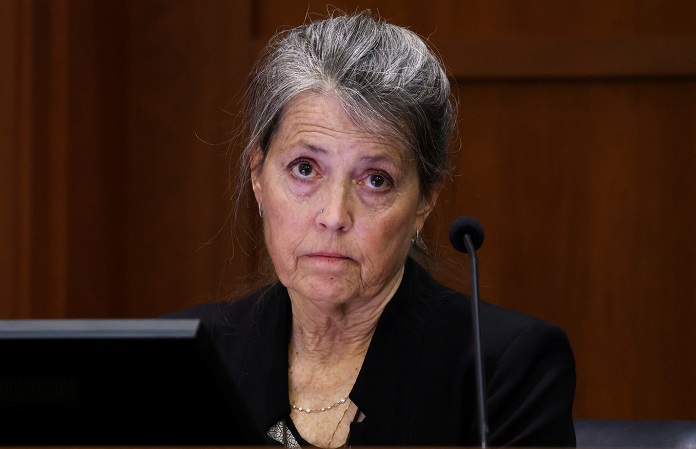 Currently, she is the president of Johnny Depp's film production company which she also helped grow and is known as Infinitum Nihil. Christi also appeared in the defamation trial to defend her brother. She is married to a man named Daniel and has lived with him for years without recording any scandals.