Being one of the most desired bachelors in Hollywood, it is no surprise that Johnny Depp has been romantically involved with a lot of beautiful women over the past thirty-something years. Among them are Lori Allison (1983-1985), Fenn (1985-1988), Jennifer Grey (1989), and Winona Ryder (1989-1993). He has also dated Juliette Lewis (1993), Ellen Barkin (1994), Kate Moss (1994-1997), Vanessa Paradis (1998-2012), Amber Heard (2012-2016), and Polina Glen (2017–2019).
While Depp's relationships with some of the women mentioned above ended after they dated for a short while, some ended in broken engagements and others ended in marriages that failed. Consequently, Depp is single, hoping to someday meet that one true love with whom he will live happily ever after. While we hope he eventually finds "The One", let's take a look at his dating history.
History of Johnny Depp's Relationships
Below is a list of all the women the Pirates of the Caribbean star has been romantically involved with, beginning from the first woman he married before he got into the acting business down to the then-24-year-old Russian Dancer who left him in 2019.
1. Lori Allison
Occupation: Makeup Artist
Relationship Timeline: 1983-1985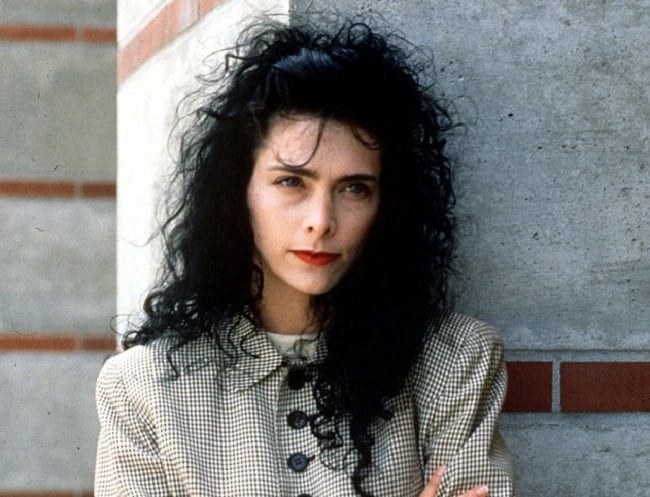 Johnny Depp began his acting career in 1984 as a married man. Before then, he was a guitarist in a band known as The Kids (later changed to Six Gun Method), and in addition to his music career, he also worked odd jobs (one of which had him working as a telemarketer for a pen company) to make ends meet. Through his association with the band, he met Lori Anne Allison, a makeup artist and the sister of his band's bassist and singer. They eventually got married in 1983 when Depp was 20-years-old and Lori was 26.
As a matter of fact, Depp may never have considered becoming an actor if not for Lori who introduced him to Nicolas Cage. At the time, Cage had just played a starring role in Fast Times At Ridgemont High and landed his first role as a lead character in the 1983 film Valley Girl. Afterward, the two young men became drinking buddies and Cage succeeded at convincing Johnny to leave music for acting.
Having agreed, he got him an audition in a then-upcoming horror movie, A Nightmare On Elm Street, and Johnny got the job. That marked the beginning of his journey in Hollywood. Sadly, while his acting career was getting off the ground, his first marriage was beginning to crack up. By 1985, Johnny and Lori parted ways, citing irreconcilable differences as their reason.
Though their relationship failed, it seems there is no bad blood between the two as Lori chose to maintain Johnny's name – she goes by the name Lori A. Depp. While she has managed to stay off the spotlight outside her makeup job, she has had only good things to say about her ex. Sometime in 2020, she even defended him in the press with the claims that he can never hurt anyone and that he is among the softest people she has ever known.
2. Sherilyn Fenn
Occupation: Actress
Relationship Timeline: 1985-1988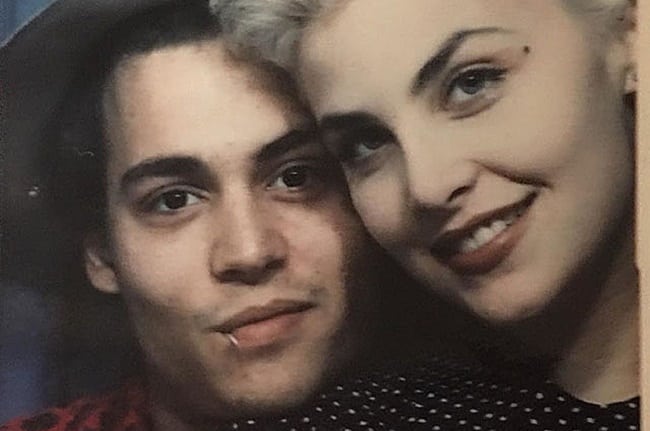 Just a few months after his first marriage packed up, the famous actor found love again in the arms of actress Sherilyn Fenn. The duo met in 1985 during the making of a student short film titled Dummies. They remained together for more than two years. Reports have it that Depp even asked Sherilyn to marry him at some point and she said yes but for reasons best known to the former couple, they called it quits in 1988.
In a 2017 interview with The Big Issue, Sherilyn spoke fondly about the time they were together and described Johnny Depp as her first love. According to her, they went out for two and half years when they were both just starting out in the acting business. "He was very sweet. He was my first love, she added." Continuing, the Twin Peaks actress went on to say that with Depp, she found real love and the most interesting part of it for her was that she did so with someone who was on the same path as her. However, she explained, even if Depp was not an actor like her, the very strong love and connection they shared would have still been the same.
Even though it looked like the two were very much in love, things fell apart between them in 1988 and they went their separate ways with neither of them commenting on their split.
3. Jennifer Grey
Occupation: Actress
Relationship Timeline: 1989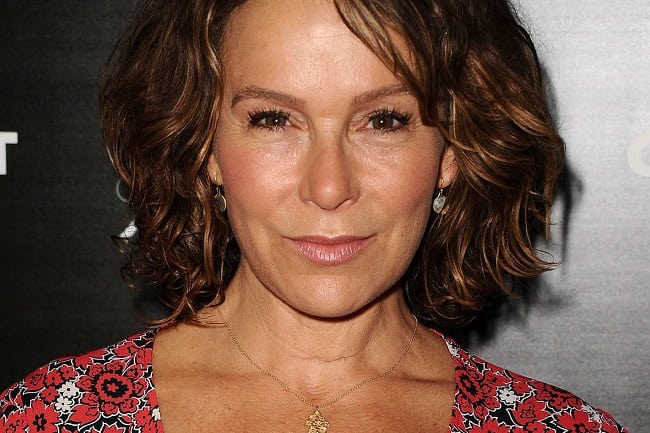 Another of Johnny's ex-lovers is the Dirty Dancing star actress, Jennifer Grey. Although their romance started and ended in 1989, Elle has it that it was so serious that the Pirates of the Caribbean star even asked Grey to marry him. According to ET, their wedding was slated to hold sometime in 1990, but sadly, it never happened. The time the actors spent as a couple was so short that there is only one picture of them together.
In the photo, they are both seen dressed in a pair of blue jeans, a white top, and a black heavy jacket with their eyes shrouded in shades to hide away from the public as they walked through an airport terminal. Many years down the line, Grey got married to actor/director Clark Gregg on July 21, 2001, but sadly, they got divorced on February 16, 2021, after almost 20 years of being together.
4. Winona Ryder
Occupation: Actress
Relationship Timeline: 1989-1993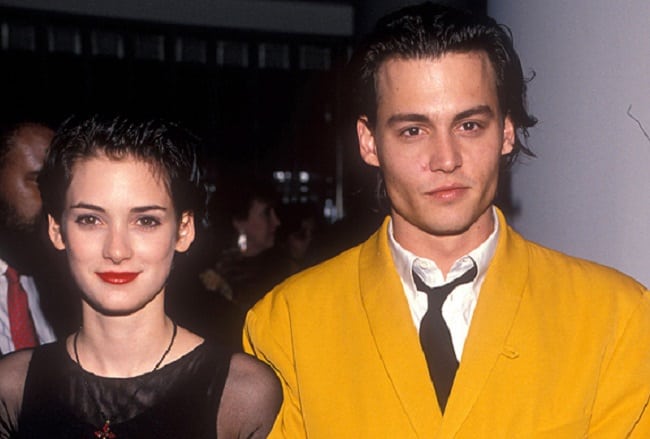 Not one to stay single for too long, Johnny Depp didn't waste time finding love again in the arms of another popular actress named Winona Ryder. They met at the New York premiere of Great Balls of Fire! in 1989 and from there, their passionate romantic journey kicked off. Their relationship was the envy of many at the beginning of the 1990s as they were young, beautiful, and inseparable. At the time, they became an item, Winona was just 17 years old and had only dated actor Christian Slater for a short while before hitting it off with Johnny, who was her first big love.
Speaking in an interview once, Winona said that when she met Johnny, she was a "pure virgin", but he changed that. "He was my first everything. My first real kiss. My first real boyfriend. My first fiancé. The first guy I had sex with," she further revealed. In the course of the duo's first date, which took place at a friend's house, Winona realized how 'shy' the then-26 years old Johnny was. Johnny, on the other hand, was captivated by the actress's personality and beauty and couldn't help falling helplessly in love with her.
According to Depp, their relationship was totally like nothing before. "We hung out the whole day… and night, and we've been hanging out ever since. I love her more than anything in the whole world," he once said while they were still together. The inseparable lovebirds even starred together in the film Edward Scissorhands in 1990 and five months after the start of their relationship, Johnny popped the question.
He told People at the time that in his 27 years, there was nothing that could be compared to the feeling he has with Winona. In another interview, the love-struck star declared his undying love for the Mermaids actress saying, "I love her so much. I don't know what I would do without her. I love that girl. I love her. I love her almost more than I love myself." As an expression of this deep love he has for his girlfriend, Johnny tattooed "WINONA FOREVER" on his right arm.
But alas, the seemingly perfect couple fell apart and parted ways in 1993. Blaming their age for the split, Winnoa's rep told people that "they're young, and they grew apart." Johnny, on the other part, blamed his openness as he spoke to the Los Angeles Times saying "It's very hard to have a personal life in this town." He went on to say that being as open as they were was a mistake he made in his relationship with Winona, but that he did so thinking it would "destroy that curiosity monster. Instead, it fed it, gave people license to feel they were part of it."
The breakup was very difficult for both Johnny and Winona as the former, on his return to work on Ed Wood would show up to work crying, according to director Tim Burton. On asking him why they broke up, all Johnny could tell Tim was "…It wasn't her fault, it was mine,'" Tim once recalled. The actress, on her own part, fell into depression. She was eventually diagnosed with anticipatory nostalgia (an intense sadness that arises as a result of leaving something special behind) and was prescribed sleeping pills.
Thankfully, the two were able to recover from their pain and transition from being crazily in love to being just friends. But, their friendship is so strong that Winona readily defended Johnny's reputation and honor in the press after his former wife, Amber Heard, accused him of being violent. She also submitted a witness statement during the libel trial in July 2020.
5. Juliette Lewis
Occupation: Actress
Relationship Timeline: 1993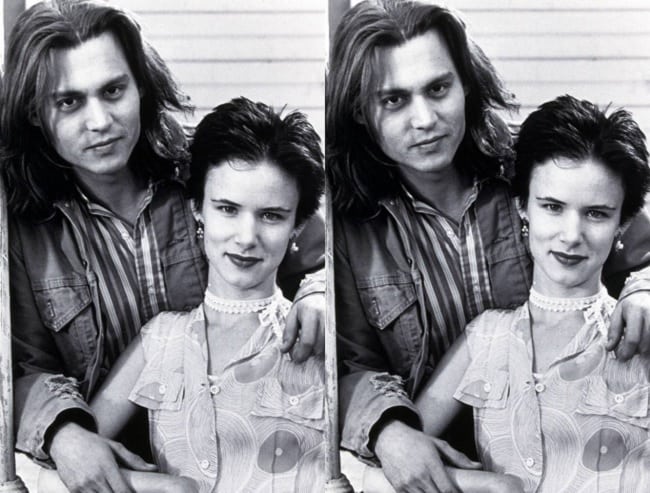 As special as what he shared with Winona was, Johnny Depp, in his usual way of not hanging around for long after a breakup, quickly hooked up with actress Juliette Lewis, according to various reports. The duo co-starred in the 1993 film What's Eating Gilbert Grape and reportedly dated for a short time after they met on the set of the said movie. However, neither of the actors ever confirmed their relationship.
While some people are of the opinion that it was nothing beyond their jobs, others, who probably believe they were an item, hold the thought that Johnny was a rebound for Juliette, who had just parted ways with her fiance, Bradt Pitt. Whatever the case, the actors seem to be on good terms as they were pictured together during the Art of Elysium Heaven Gala in Los Angeles in January 2016.
6. Ellen Barkin
Occupation: Actress
Relationship Timeline: 1994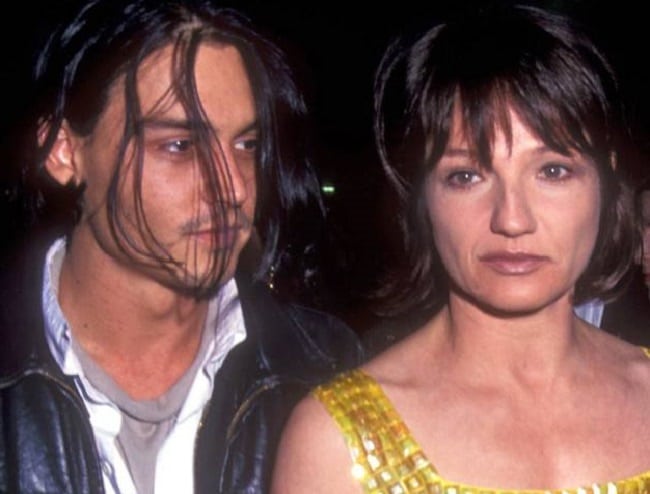 In 1994, Depp got involved in a fling with actress Ellen Barkin who is nine years his senior. This was shortly after the actress split from her then-husband, Gabriel Byrne. Four years after, they met again in Las Vegas during the making of the adventure comedy-drama, Fear and Loathing, and for months, they saw each other on and off before ending things albeit on an unhappy note.
Decades later, the repercussion of the relationship, which meant very little to Depp, came back to haunt him when his second wife, Amber Heard, accused him of abuse. In line with the accusation, British publication The Sun called him a "wife-beater," and in reaction, the actor took legal action against the media house. This became Barkin's opportunity to have her say as she gave the British court deposition about her time with the Hollywood star. Thus, even though she and Depp never made many headlines when they were together, they made up for it in 2020.
Barkin, in her deposition, alleged that while they were together, Depp had thrown a bottle of wine at her. In his defense, the actor, who eventually lost the case, explained the nature of his relationship with Barkin to the British court in July 2020. As he said, their relationship was casual but the actress "wanted a proper relationship with me and I did not want that." This was because Depp did not feel for her what she felt for him and based on that, he believed Ellen Barkin's accusations stemmed from a grudge. According to him, "I suppose from that moment on she became very, very angry and since then I have not spoken to Ms. Barkin. Nor has Ms. Barkin spoken to me."
7. Kate Moss
Occupation: Supermodel
Relationship Timeline: 1994-1997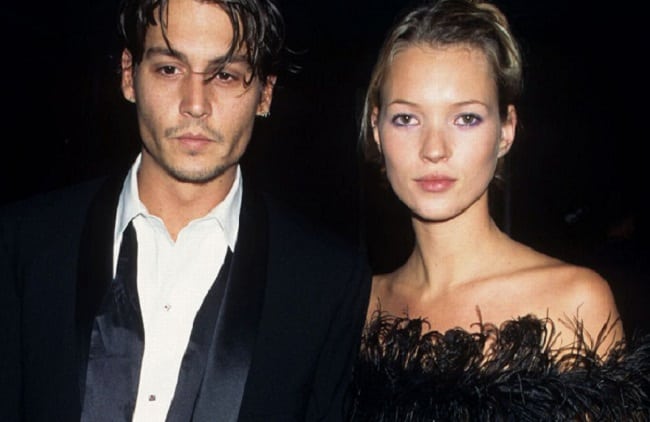 Johnny Depp got into his first serious relationship after Winona Ryder in 1994. This time, he moved away from the movie industry to the modeling industry and found a British model named Kate Moss, who is 11 years his junior. They met in 1994 after George Wayne, a Vanity Fair columnist, introduced them to each other at the Cafe Tabac in New York City, which was a popular hangout for supermodels back then.
According to the caption on an Instagram post made by Wayne in 2019, he was seated in the back having dinner with Depp when Kate walked in with Naomi Campbell. George Wayne subsequently took hold of her hand and introduced them. They eventually went on to become the most popular couple in Hollywood for the next few years with a lot of people hoping they'd get married.
During their time together, the couple was known for "destroying hotel rooms across the globe during their still unforgettable union." They were also always in the news for their public display of affection, especially in the year they began dating. One of Depp's friends told People then that "they can't keep their hands, lips, mouths, legs off each other."
Unfortunately, all that ended in 1997, and the following year, Depp opened up about the reason behind their split. Speaking to Hello! Magazine, he took responsibility for the failure of their relationship, saying he was difficult to get on with. He also added that he allowed his job to come between them by not giving Kate the attention she should have. Continuing, the actor revealed that he got so worked up by what others said about his movies that even when he got home, he couldn't leave the issues behind.
Johnny described what he and Kate shared as "so pure", and losing it left him as emotional as he had never felt with his previous breakups. On Kate's part, the split was also very hard as she told Vanity Fair in a 2012 interview that she cried about it for years. There's nobody that's ever really been able to take care of me. Johnny did for a bit. I believed what he said, Moss admitted to the magazine. "Like if I said, 'What do I do?' he'd tell me. And that's what I missed when I left. I really lost that gauge of somebody I could trust," she reveals. "Nightmare. Years and years of crying. Oh, the tears!"
8. Vanessa Paradis
Occupation: Actress/Singer
Relationship Timeline: 1998-2012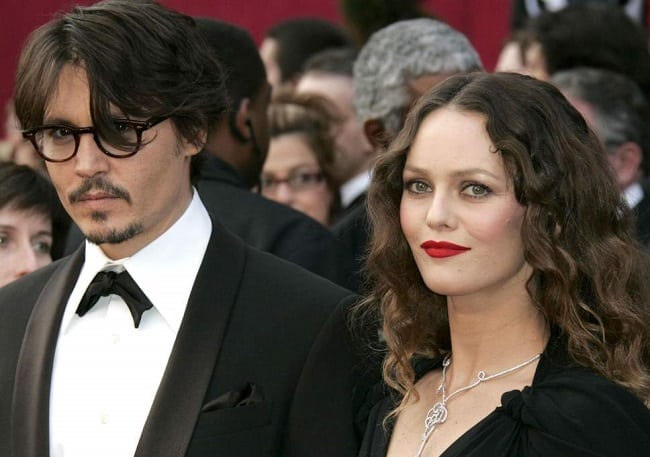 Johnny's next relationship was with a French model, singer, and actress named Vanessa Paradis. Reports have it that they met briefly for the first time in 1994 while Depp was head over heels in love with Kate Moss. As fate would have it, their paths crossed a second time in 1998 in the lobby of Hotel Costes, Paris, and on several occasions, the talented actor said that he was captured by the sight of Vanessa's back.
On one of such occasions, he gave an insight into the moment he fell in love with the singer in an article published in The Daily Mail. According to him, Vanessa wore a dress that showed off her back "and I saw that back and that neck, and then she turned around and I saw those eyes, and — boom! My life as a single man was done."
A year after the back-sighting incident, the couple had their first child, Lily-Rose Melody Depp. Three years down the line, they welcomed their second child, John Christopher "Jack" Depp III. This was Johnny's longest relationship ever and with the kids involved, one would have thought that the actor had finally found the stability he had always lacked in his love life but that was not so. In 2011, rumors of Depp and Paradis's split began to make the rounds and intensified in 2012 after Depp attended the Golden Globes Awards that January without his partner. Five months later, the rumors turned out to be true as the duo announced that they had "amicably separated."
9. Amber Heard
Occupation: Actress
Relationship Timeline: 2012-2016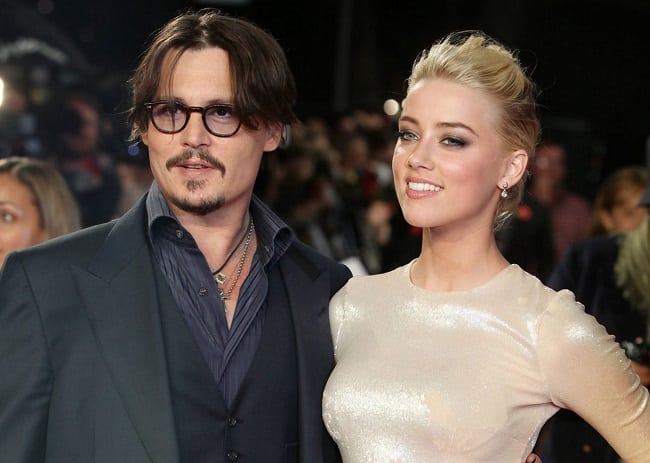 After his relationship with Vanessa Paradis came to an end, Depp started dating Amber Heard, whom he had met in 2009 when they co-starred in The Rum Diary. They started dating in early 2012. In 2014, People Magazine reported that the lovers had gotten engaged after a picture of Amber wearing an engagement ring emerged. Depp eventually confirmed the news in an interview with The Daily Mail and in February 2015, he tied the knot with Amber in a private, civil ceremony that took place in their home in Los Angeles.
Shortly after they got married, trouble started, and on May 23, 2016, Amber filed for the dissolution of their union and obtained a temporary restraining order against her husband. In the declaration she made in court, she claimed that all through their relationship, Depp had abused her both physically and verbally, especially when he had taken alcohol or drugs. The award-winning actor denied the allegations saying that Amber was trying to secure a premature financial resolution by accusing him of abuse.
As the case dragged on, Amber testified under oath at a deposition, but the two parties eventually reached a settlement after Amber dismissed her restraining order request. Additionally, she also repealed her request for a monthly $50,000 spousal support. The duo went on to release a joint statement to clear the air. Following their out-of-court settlement on the 16th of August 2016, Depp paid the sum of US$7 million to Amber. However, following her pledge to donate the money to charity, she gave part of it to Children's Hospital Los Angeles, according to People.
The marriage between the Hollywood stars was later officially dissolved in 2017. However, they have continued to drag each other around in court to date over allegations of abuse in the marriage.
10. Polina Glen
Occupation: Go-Go Dancer
Relationship Timeline: 2017–2019
As he was recovering from his turbulent marriage and eventual divorce from Amber Heard in 2017, Depp met a Russian go-go dancer named Polina Glen. Not minding that the actor was decades older than her, Polina started dating him officially in 2019 and according to reports, they were even giving a thought to marriage after Polina moved in with Depp in his Hollywood mansion.
However, the public pressure that came with being Depp's girlfriend became too overwhelming for the young dancer to deal with and as a result, she decided to opt-out of the relationship and move back home to Russia. Coupled with that, Polina felt that the feud between Johnny and his ex-wife, Amber, distracted him and she was in no way interested in being in the spotlight. According to some of her friends, she found the attention surrounding her 'scary.'
Being someone who believes so much in love, there's no doubt that Johnny will keep searching until he finds that one woman with whom he will grow old. In fact, there were rumors in 2020 that he had hooked up with the German model and Made In Chelsea star, Sophie Hermann. According to a Daily Mail report, the Hollywood star met Sophie, who lives in London, at Swish London hotel, The Corinthia. But whether or not the report is true, is yet to be confirmed.