James Murr Murray is an improvisational comedian from NewYork. "Murr" as he is known on the popular TruTV comedy series Impractical Jokers, was born James Stephen Murray on May 1, 1976. He is a part of "The Tenderloins", the comedy troupe behind Impractical Jokers.
James Murray is the senior vice president of development at NorthSouth Productions, the TV company that produces Impractical Jokers. In addition to starring in the TruTV/NorthSouth series, Murray is also the executive producer of the show.
The Tenderloins got their big break in 2007 when they won $100,000 on NBC's It's Your Show YouTube video competition. After Impractical Jokers hit TV screens across America, The Tenderloins have been unstoppable; several sold-out tours both within and outside the US and even a book project on their experiences on the show.
In 2012, riding on the fame they achieved from Impractical Jokers, The Tenderloins began a podcast which is released every fortnight on their website and on iTunes.
See Also: Brian Redban Wiki, Girlfriend, Married, Instagram, Real Name, Bio
James Murr Murray Comedian, Impractical Jokers
Impractical Jokers is a popular American primetime comedy TV series. It's a hidden-camera practical joke reality series in which the actors play the craziest pranks on each other, usually at the expense of unwitting passers-by. They subject one another to the most embarrassing and humiliating challenges while hidden cameras capture the reaction of the unsuspecting public.
The show is so real that the actors do not actually know the full details until the moment they start playing their roles. James Murr Murray has been present on all seasons of the show since its inception.
Impractical Jokers premiered on TruTV on December 15, 2011. The first season was watched by over 32 million viewers. Since then, it has amassed a wide fan base and currently airs in over 70 countries! The series has become ludicrously popular in the UK as it is the number one comedy show on Comedy Central UK and Comedy Central India. It has been renewed for a 7th season by TruTV, making it the longest-running original series on the network.
The comedy troupe "The Tenderloins" are the brains behind this highly successful comedy series. They make up the cast and crew of Impractical Jokers; they re the creators, producers, directors and most importantly the actors of the series.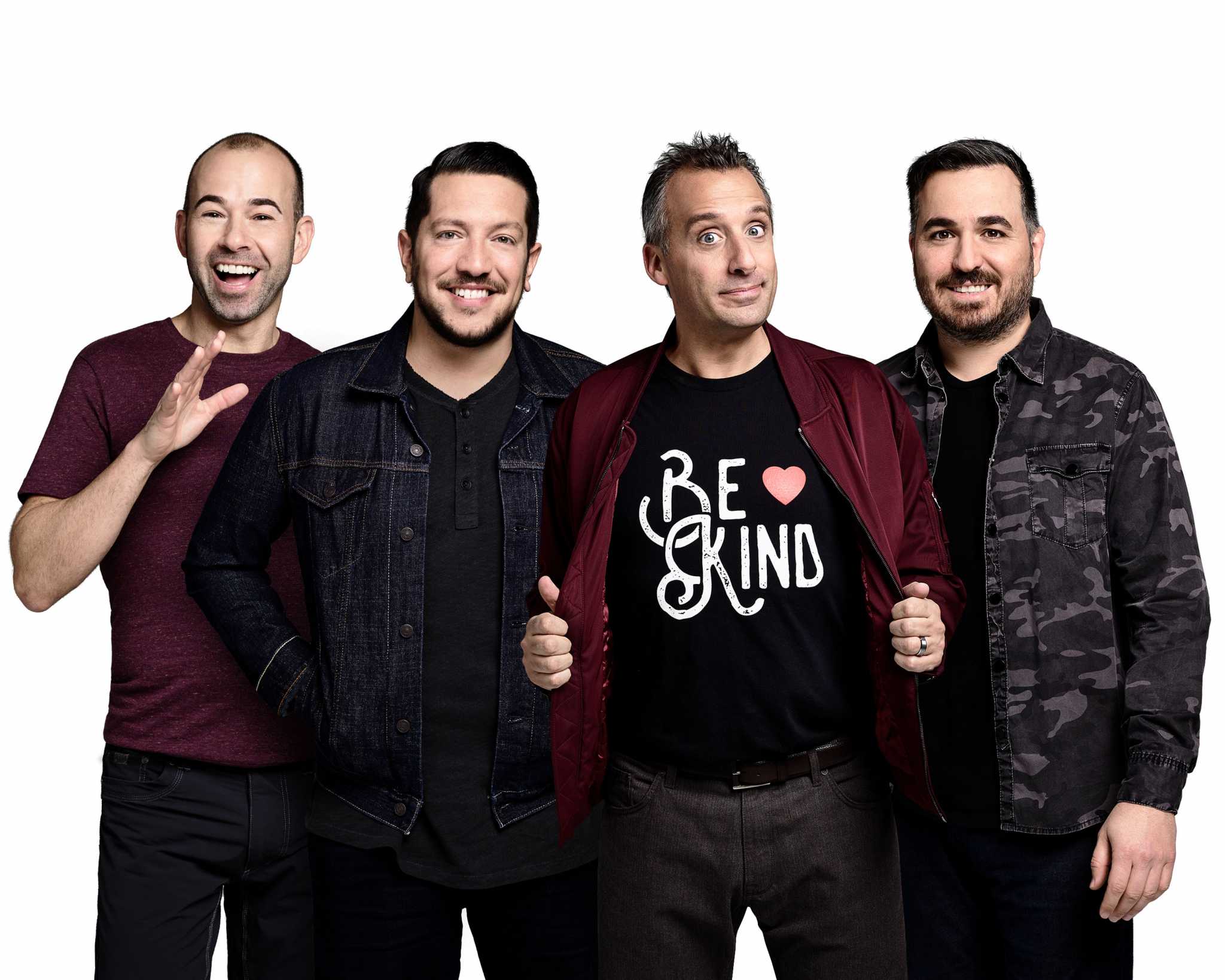 The Tenderloins is a quartet made up of James "Murr" Murray, alongside Brian "Q" Quinn, Joseph "Joe" Gatto and Salvatore "Sal" Vulcano. All four members of the troupe are natives of Staten Island, New York who met in their freshman year of high school. Initially, the troupe consisted of five members, with the addition of Gideon Horowitz. Upon graduation, The Tenderloins drifted apart and each went solo. A solo career didn't work out for them as they regrouped after several years.
See Also: Joe Gatto Wife, Baby, Daughter, Net Worth, Wiki, Sister, Height, Family
From performing live shows in theatres, clubs and festivals across the US, The Tenderloins moved to entertaining an audience of millions on the internet with comedic sketches which raked in millions of views on YouTube, MySpace, Metacafe, and other social sites. At some point, they were ranked number one out of 120,000 comedian accounts on MySpace. Their first TV project was a single-camera scripted sitcom on Spike TV, based on the real lives of The Tenderloins.
James Murr Murray Married, Wife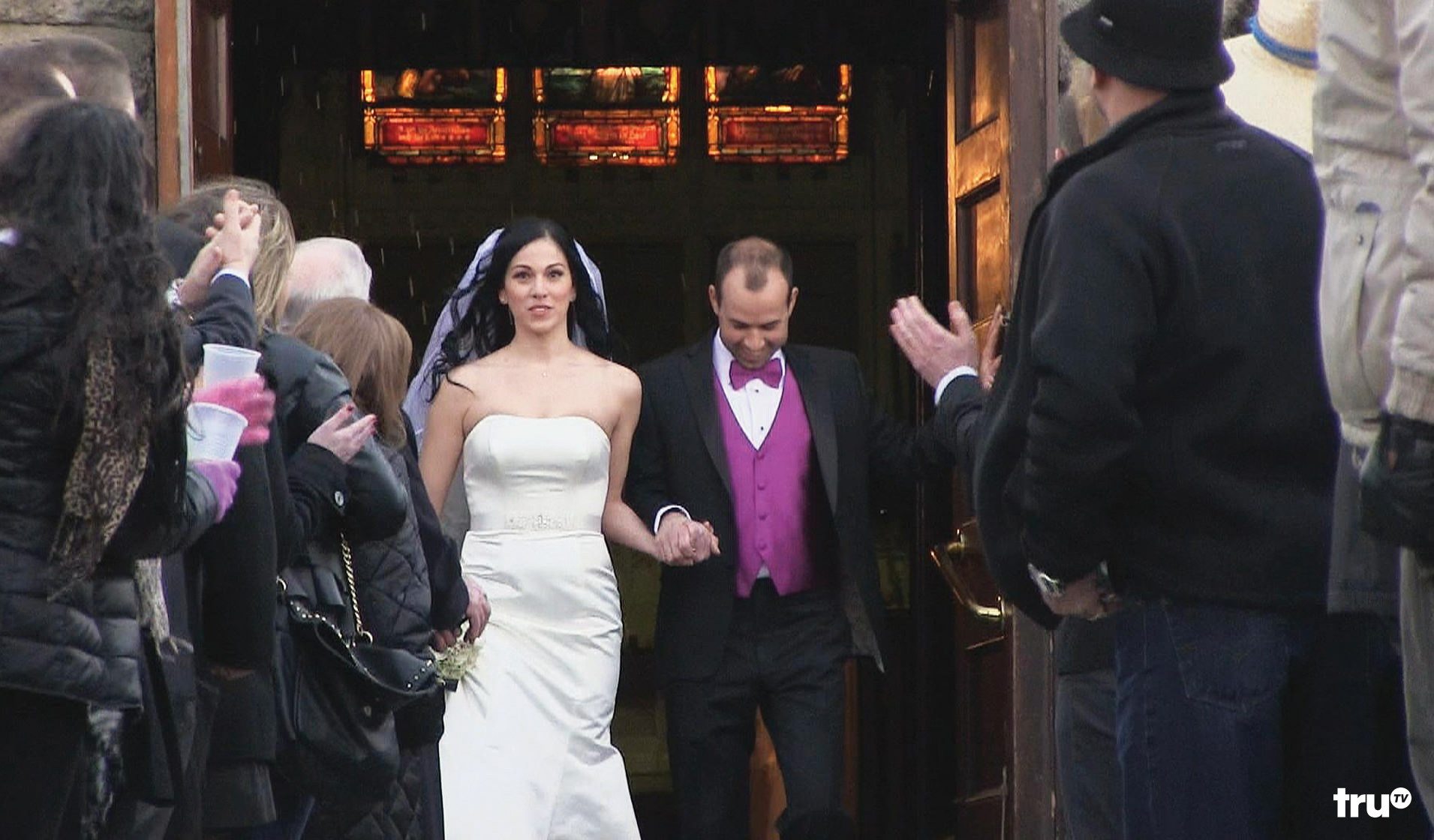 James "Murr" has been married once in the past. He actually got married to Jenna Vulcano, sister to fellow Tenderloins member Salvatore "Sal" Vulcano. However, the marriage didn't last beyond their honeymoon. In fact, it was annulled after just 24hrs! Unbelievable right?
What went wrong? How could the love wane so quickly? Well, the marriage was all part of a big prank on Sal. The Jokers really take their craft very far, don't they? But I guess Sal's sister was in on it.
See Also: Sal Vulcano Gay, Married, Wife, Sister, Net Worth, Bio, Wiki
Is James Murr Murray Gay?
Murr is an openly gay person. Before coming out of the closet, he made jokes about a girlfriend and then about a boyfriend. He came out on an episode of the Daytime Talk Show hosted by Sally Jessy.
Before James Murray made his confession, Sal Vulcano had also declared that he was gay on the same show. However, Sal admitted that he is actually straight but only claimed he was gay to encourage Murr to come out.