"Impractical Jokers" star James Murray is not gay and he has a wife. He is married to Melyssa Davies on Friday, Sept. 25 at Pennsylvania's Lake House Inn, according to People. 
If you're a fan of TruTV's comedy series, Impractical Jokers, then you'd remember James Murr Murray, who is an American comedian and one of the main stars of the show. Known as the always smiling guy on the show, James is part of "The Tenderloins," the comedy troupe behind Impractical Jokers. The group was formed in 1994 by James and his high school friends.
The comic star gained fame with other members of the troupe after winning the NBC It's Your Show YouTube video competition in 2007. While James has arguably become one of the most interesting individuals on TV, his life has continued to be a mystery to a lot of people as hardly can one tell between when he is cracking a joke and when he is living his life.
Find out more about his personal life, and sexual orientation:
Who is James Murr Murray?
James Stephen Murray is a comedian, actor, and producer. Although it is known that he is of British ethnicity, there is hardly much that is known about his childhood. Murr as he is known on Impractical Jokers, was born James Stephen Murray on May 1, 1976. He went to Monsignor Farrell High School, where he graduated in 1994, and then in the same year, he went to Georgetown University, where he spent the next four years.
Together with his friends from high school, Brian "Q" Quinn, Joseph "Joe" Gatto, and Salvatore "Sal" Vulcano, Murr formed The Tenderloins in 1999. The group is a live improv and sketch comedy troupe. After they graduated, each member went his way but failing to make it, they fell back and continued.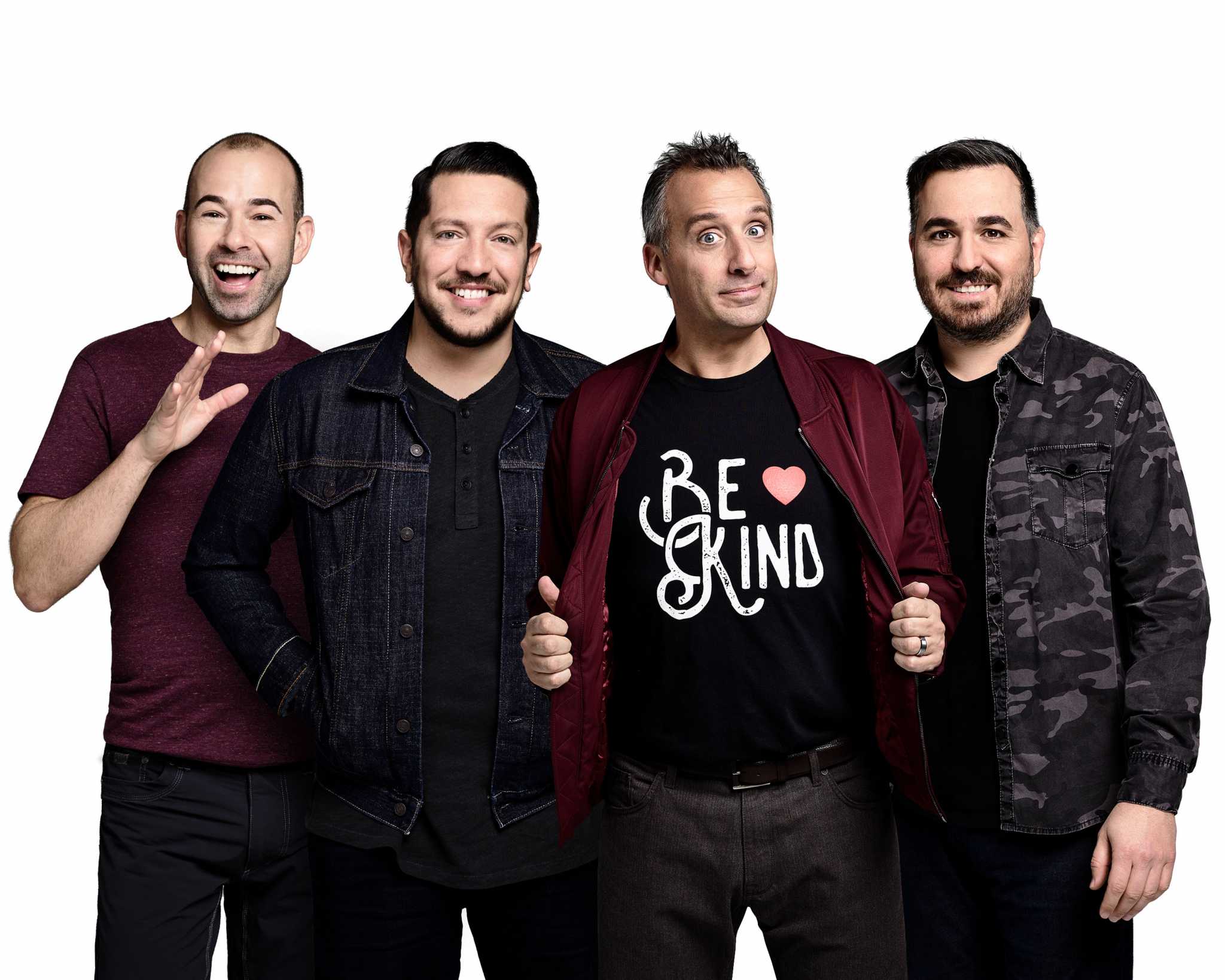 From performing live shows in theatres, clubs, and festivals across the US, The Tenderloins moved to entertain an audience of millions on the internet with comedic sketches that raked in millions of views on YouTube, MySpace, Metacafe, and other social sites.
At some point, they were ranked number one out of 120,000 comedian accounts on MySpace. Their first TV project was a single-camera scripted sitcom on Spike TV, based on the real lives of The Tenderloins.
How Long Has He Been on Impractical Jokers?
Alongside the other members of The Tenderloins, James Murr Murray started the comedy show called Impracticable Jokers on TruTV in 2011. Impractical Jokers is a popular American primetime comedy TV series. It's a hidden-camera practical joke reality series, in which the actors play the craziest pranks on each other, usually at the expense of unwitting passers-by. They subject one another to the most embarrassing and humiliating challenges, while hidden cameras capture the reaction of the unsuspecting public.
Through the show, James has come to be very popular together with other members of the troupe. They have also organized several sold-out tours both within and outside the US and also began a book project on their experiences on the show. In 2012, riding on the fame they achieved from Impractical Jokers, The Tenderloins began a podcast that is released every fortnight on their website and iTunes.
The comedy show has been ongoing for over nine years and has completed eight successful seasons since its inception. Aside from his appearance on the show, James Murray is also the show's executive producer, as well as the senior vice president of development at NorthSouth Productions, the TV company that produces Impractical Jokers.
Did James Murray Actually Get Married?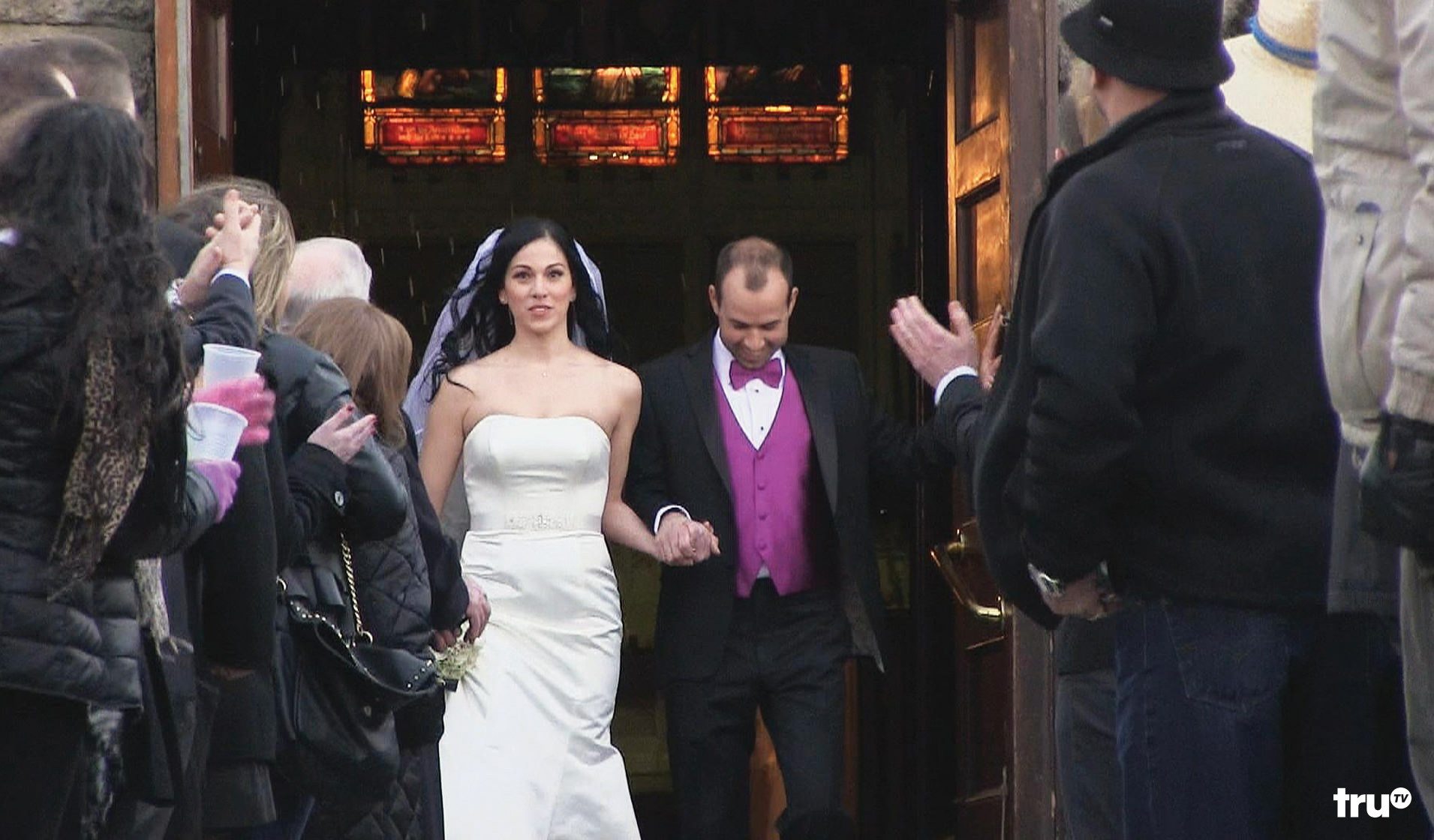 Murr and Davies married on Friday, September 25, 2020, at Pennsylvania's Lake House Inn
Prior to his latest marriage, James Murr Murray had earlier walked down the aisle in 2014 with Jenna Vulcano, sister to fellow Tenderloins member Salvatore "Sal" Vulcano. The wedding had the attendance of the friends of the couple and everything proceeded like any normal marriage. However, 24 hours later, the marriage was annulled. It was another joke.
Murray simply pulled another prank on Sal. What is not known is whether Jenna was in on it to pull out the expensive one on her brother. The next time that he would come anywhere close to getting married would be in 2019 when it was exclusively reported by People that the comedian has engaged his girlfriend, Melyssa Davies and the two might soon tie the knot.
This time around, the "Impractical Jokers" star seemed to be very serious as he popped the question with the help of thousands of fans across America in front of the newly acquired house of the couple in New Jersey.
He finally did in September 2020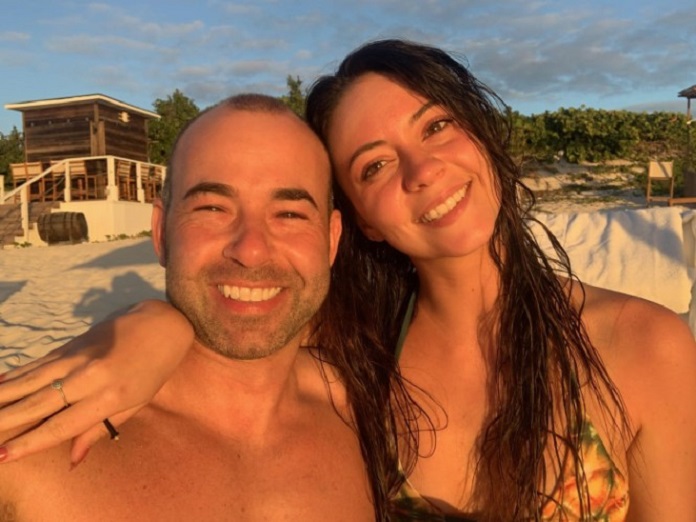 Is James Murray Gay? 
Because of how good James Murr Murray is as a joker, one can hardly tell when he is serious and when he is joking. Hence, when the speculation about his sexual orientation first started, no one knew what to believe.
However, in 2016, he came out to confirm the rumor that he is, in fact, gay. Before then, he made jokes on boyfriends and girlfriends, throwing fans off guard on which he had. He made a revelation about his sexuality on an episode of the Daytime Talk Show hosted by Sally Jessy.
In a typical fashion of the practical jokers, Sal Vulcano was the first person to come out on the show and claim he was gay. He later came out to admit he was actually straight but only claimed to be gay as a means of encouraging Murr to come out of the closet.
In an interesting twist, Murr has now engaged his aforementioned girlfriend-turned-fiancee, Melyssa Davies. So it leaves the question on whether he is bisexual or it was just another joke when he claimed to be gay.
Well we all know he is married to a woman, therefore we can emphatically conclude he is not gay