Although Clint Eastwood is presently divorced, he has been in a long-term relationship with actress Christina Sandera since 2014. The 'Man with No Name' actor has been married and divorced two times.
Eastwood certainly boasts an enormously impressive and rather colorful romantic life. The well-awarded actor is very famous for his tumultuous love life. Clint was as skilled with the ladies as he was with his movie roles. He was also known for following his heart, even if it resulted in a few heartbreaks here and there.
How Many Times Has Clint Eastwood Been Married?
Clint Eastwood was married only twice in his lifetime. His last marriage happened in 1996 and ended in 2014. 9 years later, the actor is yet to be remarried, but is currently in a relationship with Christina Sandera, the restaurant hostess he allegedly had a relationship with many years ago.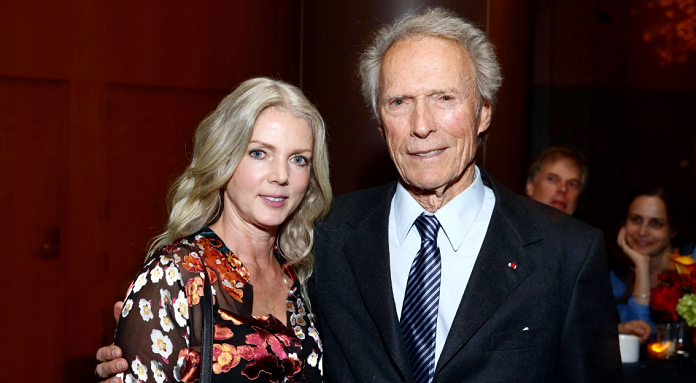 They reportedly first met at his Mission Ranch Hotel and quickly realized they were a perfect match. As a result, they began dating in early 2014. According to an insider, Clint Eastwood is very happy with her and is head over heels in love with her.
Christina apparently also fit right in with his children and the whole family seem to be very much in support of the couple's relationship. This notwithstanding, the Hollywood legend has no plans to marry for the third time.
Who Are Clint Eastwood's Wives?
Clint Eastwood's ex-wives are Maggie Johnson and Dina Ruiz. His marriages to both women were volatile and rife with countless infidelities and accusations of cheating. Although both marriages crossed the decade mark, they ended messily after both women realized that Clint had no intention of ever staying faithful.
Who Was Clint Eastwood's First Wife?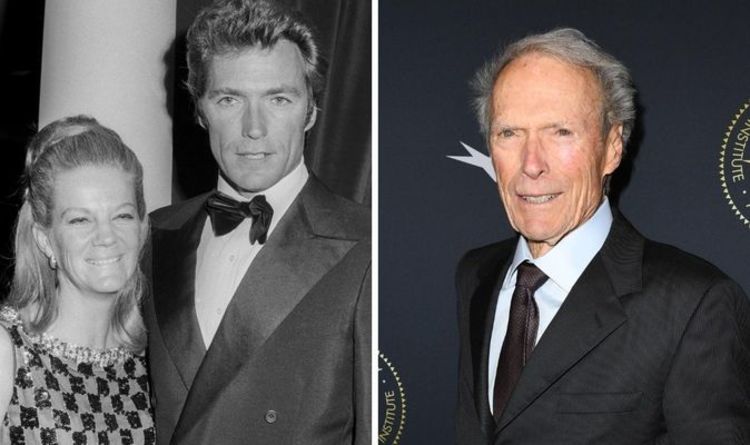 Clint Eastwood's first wife was named Maggie Johnson and they were married from 1953 to 1984. Eastwood met Maggie on a blind date in San Francisco in early 1953. At the time, she was a senior at U.C. Berkeley and a secretary for an auto-parts supplier named Industrial American at the time.
Apparently, Clint fell hard and fast for this then-mystery woman, and soon enough, Maggie announced their engagement in October of that year. Their romance progressed really quickly to everyone's surprise.
They got married two months later in Pasadena. Their first son, Kyle Eastwood, was born in 1968, and their daughter, Alison Eastwood, followed in 1972. Sadly, their marriage was rife with too many problems all of which Eastwood blames on them being 'too young and not well enough established'.
Maggie Johnson filed for legal separation in late 1978, which was about 25 years later. Their divorce took an extra 6 years to get finalized, but was finally official in 1984, and Johnson walked away with a huge settlement between the range of $25 and $30 million.
Clint Eastwood's Second Marriage Was to Dina Ruiz
Clint's second wife was television anchor Dina Ruiz who he met in April 1993 for an interview session. While it is still unclear when the two began dating, rumors began to circulate after Eastwood took Ruiz, 35 years his junior, to a few high-profile golf tournaments in the year 1995.
The couple eventually confirmed the rumors with an engagement announcement in January 1996. Eastwood surprised Ruiz with a private ceremony on the Shadow Creek Golf Course in Las Vegas two months later. Morgan, the couple's daughter, was born at the end of the same year.
All seemed to be going well and the couple remained together for the next 18 years until 2013. Around that time, Ruiz publicly announced that she and Eastwood had been living apart for quite some time, though she did not provide any further details. She filed for divorce after a few months, citing irreconcilable differences and requesting full custody of their then-16-year-old daughter as well as spousal support.
By the end of 2014, their divorce was finalized. There wasn't any official reason given as to why their marriage ended, but the majority of the public highly suspected it was a result of Clint's extramarital proclivities. If Ruiz received any financial settlement, it was kept away from the public. They were married from 1996 to 2014.
List of Other Women He Dated
Clint obviously loved the women; this is why he was recorded to have kept multiple side chicks and even engaged in several extramarital affairs during the duration of both of his marriages. He was known to have fathered a number of children with some of these women as well. While the public has always wanted to know how many of these women exist, the simple answer is that there are too many to count.
Clint Eastwood was involved in five major affairs during his two marriages, four of which were named and one of which was not. In between those, he was said to have had several flings, the exact number is something only Eastwood himself knows. Here is the list of women he allegedly dated in between his marriages.
1. Unidentified Woman 1953
This affair was said to have begun even before his marriage to Maggie ever happened. According to Eastwood's biographer, Patrick McGilligan, the young actor was involved with an unnamed young woman after he left for Seattle. He allegedly got her pregnant, but their daughter was put up for adoption. Her name was Laurie Murray.
2. Roxanne Tunis 1959 – 1973
About the time when 'Rawhide' was entering its second season, Eastwood reportedly began a long-term relationship with stuntwoman and actress Roxanne Tunis, who was married but separated at the time. The affair produced a daughter named Kimber, born in 1964. However, her existence was unknown to Eastwood and the general public until July 1989 when the National Enquirer revealed her identity.
3. Sondra Locke 1976 – 1989
After splitting from Tunis and while still married to Johnson, Eastwood began living with actress Sondra Locke in Arizona. They were both married at the time, but Eastwood claimed he was monogamous to Locke at the time. Although Locke got pregnant a few times, she never carried the pregnancies and had two abortions. They had a messy breakup in 1989.
4. Jacelyn Reeves, 1985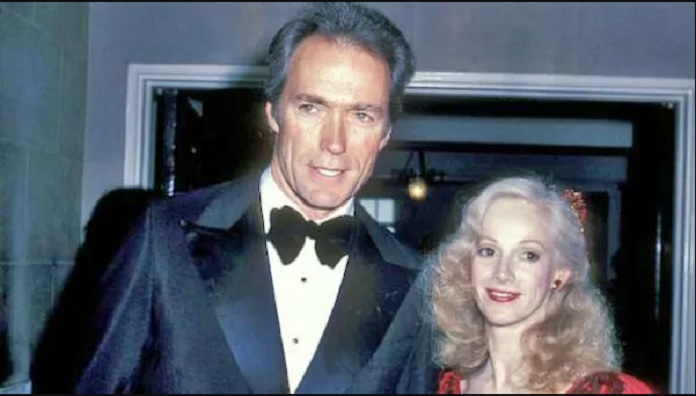 While still living with Sondra Locke, Eastwood had a private affair with flight attendant Jacelyn Reeves. With her, he had two children: a son named Scott in 1986 and a daughter named Kathryn in 1988. Their affair was only revealed in 1990, thanks to an article in the Star tabloid.
5. Frances Fischer 1988 – 1995
In 1988, Eastwood met actress Frances Fisher on the set of 'Pink Cadillac'. Before going public, the two decided on a non-exclusive type of relationship. The affair produced a daughter named Francesca, who was born in 1993. They ended their relationship in 1995 due to issues from Eastwood's end.
Clint Eastwood's Other Alleged Affairs
Mamie Van Doren
Anita Lhoest
Gael Greene
Actresses Inger Stevens (actress)
Jean Seberg (actress)
Jo Ann Harris (actress)
Jill Banner
Catherine Deneuve
Susan St. James
Keely Smith (singer)
Bridget Byrne (columnist)
Joan Lundberg Hitchcock (socialite)
Megan Rose
Jamie Rose
Jane Brolin (animal rights activist)
Marisa Berenson
Carmel Mayor Jean Grace
Dani Crayne (actress)
Barbara Minty (model)
Erica Tomlinson Fisher (photographer)
Christina Sandera (restaurant hostess)