Before his current marriage to Beth Ostrosky, Howard Stern was married to Alison Berns from 1978 to 2001 and together they had three daughters: Ashley Jade Stern, Deborah Jennifer Stern, and Emily Beth Stern. 
Howard Stern has won many hearts, thanks to his job on the mic. His widely acclaimed show, The Howard Stern Show, cemented his place as one of America's most successful radio show hosts. Beyond his work on the radio, Stern is also a TV personality, actor, and author.
Besides his career, another thing that has kept him in the spotlight is his family life and relationship with his first wife, Alison Berns, with whom he had three daughters. Alison Berns is a former American actress and TV show host who came into the limelight following her marriage to Howard Stern. The duo met during their college days, and after a few years of a successful relationship, they tied the knot in 1978.
During their union, the couple served couple goals as they were head-over-heels in love. However, the love between them couldn't stand the test of time as they went their separate ways after 23 years and three daughters. Today, we zoom our focus on Howard Stern behind the camera – the husband and the father.
Howard Stern Had Three Daughters with His First Wife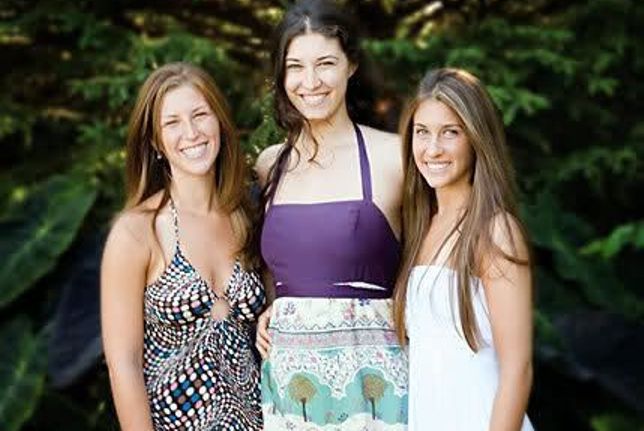 Howard Stern's marriage to his first wife, Alison Berns, produced three beautiful daughters, namely Emily Beth, Deborah Jennifer, and Ashley Jade. His divorce from the mother of his daughters affected his children a great deal. However, many years down the line, they have since made up and are having a good father-daughter relationship ever since. Meet them below.
Emily Beth Stern
Date of Birth: May 7, 1983
Age: 40 Years Old
Education: New York University's Tisch School of the Arts
Profession: Actress, Poet, Casting Director
Parents: Howard Stern and Alison Berns
Emily is the first child between Howard Stern and Alison. Born on 7 May 1983 in Long Island, New York, Emily graduated from New York University's Tisch School of the Arts. After her studies, she pursued a career as a poet, casting director, and actress. Since childhood, Emily has never had a great relationship with her dad. Her decision to join Judaism cased the first daint on their relationship as her father blatantly kicked against it.
The rift further intensified after her parent's divorce when she was 18 years old. Even she tried to live above the situation, her father married Beth, who was a model. Howard's second union was a big one for her daughters to swallow as they had believed both parents would still work things out and come back together. However, that never happened. Many years along the line, the radio personality told Heightline that he shares a cordial relationship with his daughters.
Deborah Jennifer Stern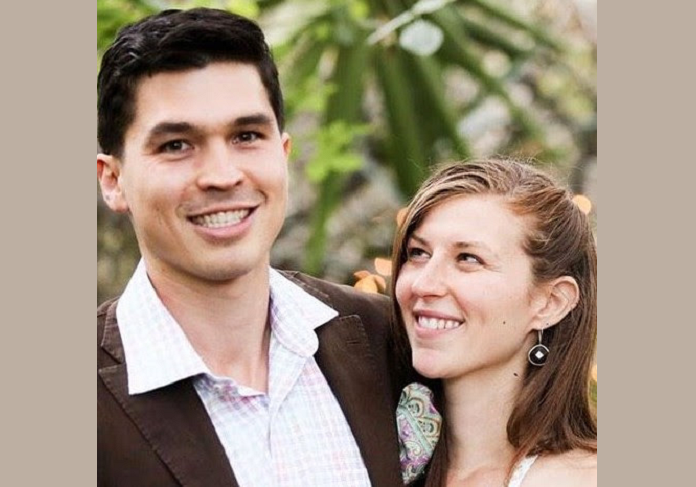 Date of Birth: May 9, 1986
Age: 37 Years Old
Parents: Howard Stern and Alison Berns
Spouse: Colin Christy (m. 2016)
Howard Stern and his ex-wife Alison welcomed their second daughter, Deborah Jennifer Stern, on May 9, 1986. Like her sisters, nothing much is known about Deborah, including what she does for a living, her educational background, and what she is up to at the moment. This is because Deborah is a very private person, and she enjoys keeping her personal details under wraps. Hence, she is not on any social media platform, such as Facebook, Twitter, and Instagram.
Perhaps the only information about her available in the public space is her marriage. Deb married her long-term boyfriend, Colin Christy, in 2016. Collin is an Oakland-based artist, designer, and craftsman famous as the founder of Hapa Inaba Designs, a custom furniture design company. More than that, he is also the founder of Geographical Expeditions. The amazing couple exchanged marital vows on October 8, 2016, and has been living happily ever after. Following the secretive nature of the couple, it is not known if they have any kids yet.
Ashley Jade Stern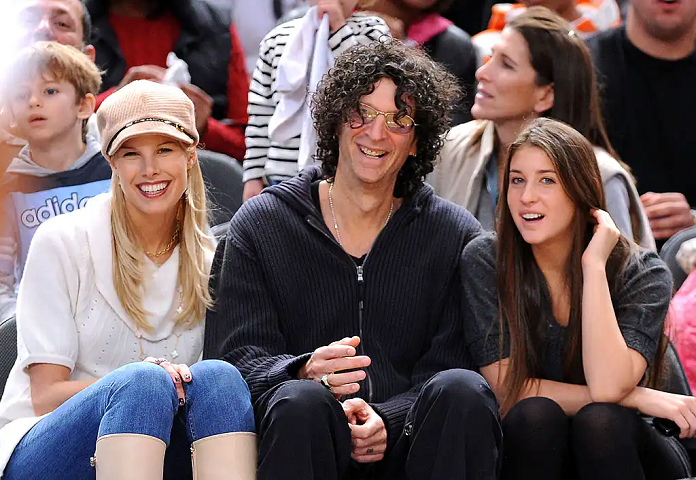 Date of Birth: January 24, 1993
Age: 30 Years Old
Profession: NA
Parents: Howard Stern and Alison Berns
The youngest daughter of Howard and Alison, Ashley Jade, was born on January 24, 1993, in Old Westbury, Long Island, New York. Nothing much is known about Ashley, including details of her early life, educational background, and career. However, it is known that she was about 8 years old when her parents divorced. Though their divorce affected her so much, Ashley has grown to put the trauma of not being with both parents behind.
Howard Stern's last daughter shares a strong bond with the media personality and has a good relationship with her mother, who has since remarried. It could also be seen that Ashley has a good relationship with her stepmom, Beth Ostrosky. Apparently, Howard Stern's daughters are quite close to their mother, dad, and stepmom. They hardly make headlines and have not been seen in a public gathering.
Howard and Alison Berns Were Married for Over Two Decades
Howard Stern has been married in his lifetime. He first tied the knot with his college sweetheart Alison Berns. The duo met through a mutual friend during their college days; however, the exact year they met and started their relationship is currently unknown. According to Howard, he was into filmmaking at the time, and he approached Alison so they could work together on one of his projects called Transcendental Meditation. However, after working together for about a week, the duo fell in love with each other.
Alison Berns happens to be Stern's first and only girlfriend during college. A few years later, the couple decided to seal their love by exchanging marriage vows. They exchanged nuptial vows in a Jewish wedding ceremony, which took place at the Ohabei Shalom Temple, Brooklyn, Massachusetts, on 4 June 1978. Their close pals and family members attended their wedding.
After their union, Alison and Howard, who were 24 years old at the time, worked together on many other film projects, including Private Parts, Underpants, and U.S. Open Sores, to mention a few. The couple was in love with each other, but their love wasn't enough to keep them together forever. After 23 years of a blissful marital life, Howard Stern and Alison Berns called time on their marriage.
The Couple Decided to Call it Quits in 2001
Howard Stern's career on TV and radio played a vital role in causing a strain in his relationship with Alison, as he was always away and hardly had much time to spend with his wife and children. Interestingly, The Howard Stern Show was also getting massive attention both locally and internationally at the time. Thus, making him a famous and highly-sought media personality.
While he tried to sustain his relevance and maintain such a level of fame, which negatively affected his beautiful relationship with his wife and children. When she could not take it anymore, Alison opted for a divorce as she felt lonely and disconnected from her husband. The couple first separated in 1999, and Howard Stern moved into a new apartment in Manhattan. Two years later, their divorce process was amicably finalized in 2001.
Even though the radio personality expressed his regret over his failed marriage with Alison, some believe he got what he really deserves. Howard always believed that celebrities who met and married their wives before they became famous are likely to leave them for a younger and more good-looking wife. Hence, this could also be seen in his case, as after his divorce from Alison, Howard Stern married a young and beautiful model who is 18 years younger. Nevertheless, it is highly believed that his workaholic lifestyle played a big role in their divorce.
Howard Stern Has Been Married to Beth Ostrosky Since 2008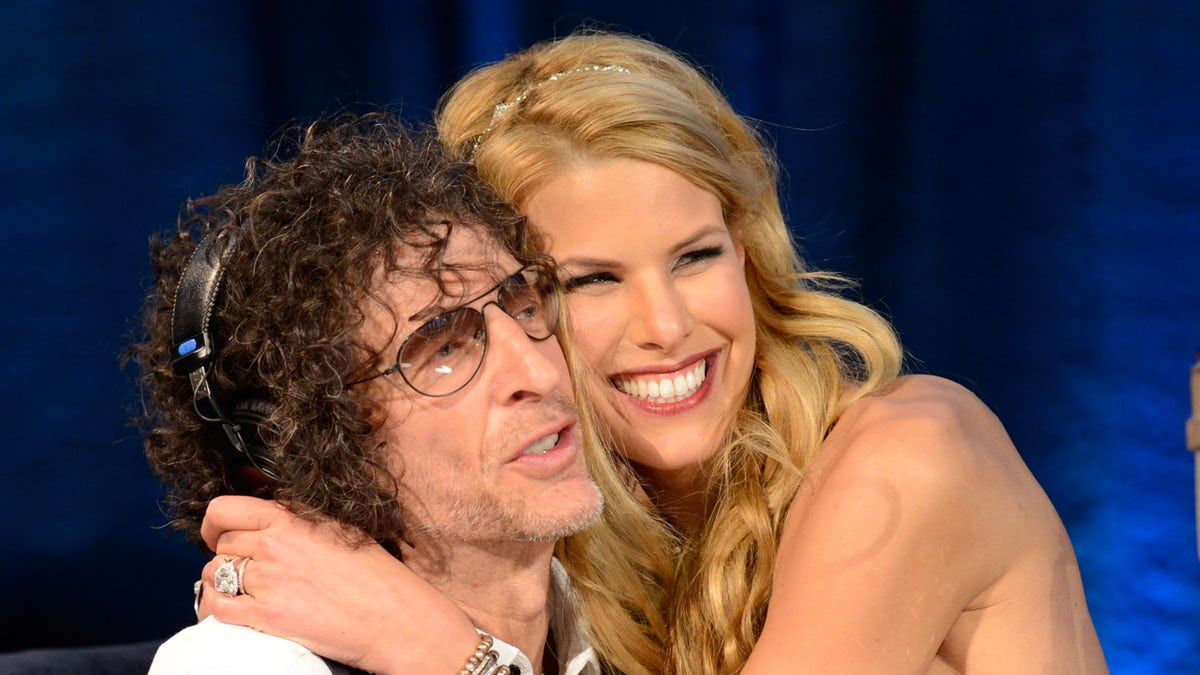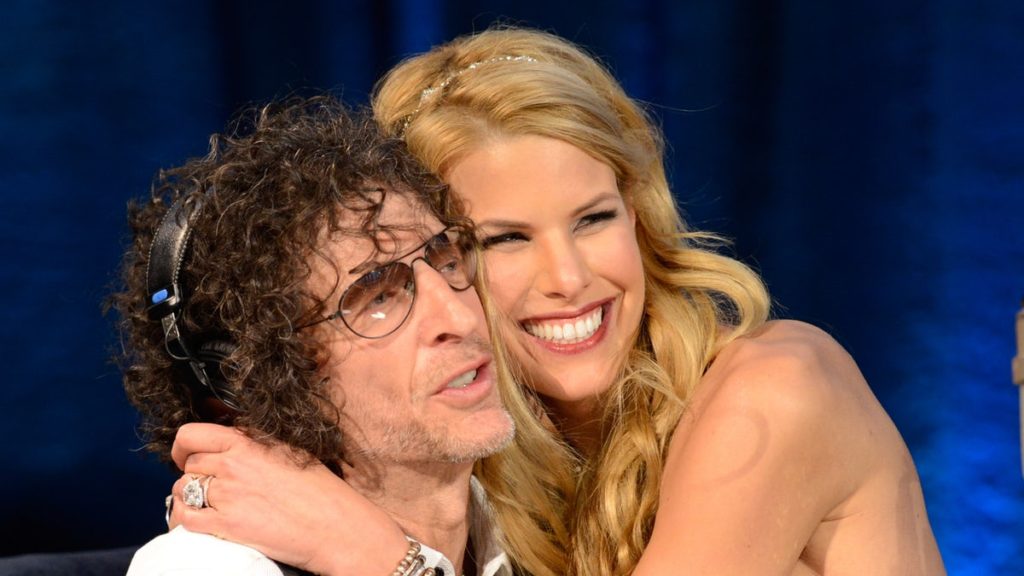 After their divorce, the American radio personality got hitched to Beth Ostrosky. Beth is a former American actress, model, and TV host. Born on July 15, 1972, the Pittsburgh, Pennsylvania native is currently 51 years old, which is 18 years younger than Howard, who is 69 years old (born January 12, 1954). Even though nothing much is known about Beth, we know she is an animal lover and activist; she owns over 15 cats, which she sends to foster homes.
Stern and Beth began their relationship in the year 2000, while he was separated from Alison Berns. Seven years into their relationship, the couple got engaged, which Howard announced to his fans via his show on February 14, 2007. The duo walked down the aisle the following year, and their wedding took place at Le Cirque restaurant in New York City on 3rd October 2008. While this is Ostrosky's first marriage, it is the second for Howard Stern.
An Overview of How Howard Stern Became Famous

On 12 January 1954, Howard Stern was born in Jackson Heights, Queens, New York City. He is the two children born to his parents, Ray and Ben Stern, who were Jewish. His dad, who was a war veteran, worked as a recording engineer for a radio station in Manhattan. He later became the part-owner of a Manhattan cartoons and advert production studio called Aura Recording Inc.
On the other hand, his mom, Ray Stern, worked as an office clerk in New York. According to Howard, his mother became a full-time housewife and later worked as a respiratory therapist. In 1955, his family relocated to Roosevelt, where he attended Washington-Rose Elementary School. Thereafter, he proceeded to Roosevelt Junior-Senior High. Because he is a Jew, Howard enrolled in a Hebrew School, where he was given the Hebrew name Tzvi, meaning a "Deer."
In 1969, his family moved again to Rockville Centre, New York, which made the young Howard transfer to South Side High School, where he graduated from in 1972. Soon after his graduation, he went on to attend Boston University, where he studied Communications. At Boston, the young Howard volunteered to work as DJ, show host, and anchor for the college radio station – WTBU. He acquired a diploma at the Radio Engineering Institute of Electronics in Fredericksburg, Virginia, in 1975. Upon graduation, he got licensed as a first-class radiotelephone operator. With his license, it didn't take long for Howard to secure a job at a radio station – WNTN – in Newton, Massachusetts.
The Howard Stern Show Made Him a Household Name in America
Before his eponymous The Howard Stern Show on WXRK, Stern earned a cult following as a radio personality while working at several radio stations, including morning shows at WRNW in New York, WCCC in Connecticut, WWWW in Detroit, WWDC in Washington, D.C. While at WXRK, Stern also worked afternoons at WNBC in New York City until he was dismissed in 1985. At the peak of his 20-year stint on WXRK, his morning show had an audience of over 20 million listeners.
Stern is a recipient of several awards, including Billboard's Nationally Syndicated Air Personality award, which he won for eight consecutive years. He was also announced as a judge on the 7th season of America's Got Talent, replacing Piers Morgan, and he served in that capacity until the 10th season of the show. The show had to be moved to New York City to accommodate Stern's work schedule.
Who Is Howard Stern Married To?
Howard Stern is married to Beth Ostrosky, an American former actress, model, and TV host. They got married on 3 October 2008, at Le Cirque restaurant in New York City. Before then, Howard was married to Alison Berns.
How Many Children Does Howard Stern Have?
The radio and TV personality has three daughters with his first wife: Ashley Jade Stern, Deborah Jennifer Stern, and Emily Beth Stern.
Where Does Howard Stern's Family Live?
Howard has houses in different locations, including Southampton, New York, and Palm Beach, Florida, but his primary residence is his two-floor penthouse near Lincoln Center in Manhattan.