If you still believe that talk is cheap then you've probably not heard of Howard Stern. The millionaire American radio host owes his celebrity status and vast fortune mainly to his job on the mic. Stern is also an actor, producer, TV personality and author. His 1993 autobiography Private Parts topped The New York Times Best-Seller list for 20 weeks.
Howard Stern first gained national popularity through his self-named nationally syndicated radio show The Howard Stern Show which had a long stint between 1986 and 2005. The self-proclaimed "King of the Media" is known for being brutally honest, always eager to take on very controversial issues. While this earned him a wider audience and more fans, it resulted in frictions between him and the management of the radio stations he worked at.
After several years of falling out with his employers and having to endure the restrictions of the regulatory body, Stern announced his move to satellite radio broadcast where he would be free of any form of restrictions and regulations. He marked his last broadcast on terrestrial airwaves on December 16, 2005, and b January 2006, Stern started broadcasting on Sirius XM Radio, a Satellite Radio system. He renewed his contract with Sirius for another 5 years in 2015.
Stern's history with radio dates back to his early years when he got to visit his father's recording studio. The young Stern was amazed at the kind of respect his father's work came with and was thus inspired to pursue a career in radio. During his teen years, he used his father's recording equipment to record his own pseudo radio shows which even incorporated pseudo commercials.
He has sure surpassed his childhood dreams as he has not just made it big as a radio personality but is the highest paid radio personality in the US. Stern was first listed among Forbes Magazine's 100 Most Powerful Celebrities as far back as 1999. Well, he is back on that list as he was ranked the 7th highest paid celebrity for 2017.
See Also: Chelsea Handler Young, Brother, Husband, Net Worth
Howard Stern's Bio
The billionaire radio host was born Howard Allen Stern on January 12, 1954. He was his parents' second child and the family resided in Queens, New York City.
The Sterns moved to Roosevelt, in 1955 where the young Howard attended Washington-Rose Elementary School. His high school education was at Roosevelt Junior-Senior High. In accordance with his Jewish background, Howard also attended Hebrew school and was given the Hebrew name Tzvi.
His family moved to Rockville Centre, NY in 1969 and he had to transfer to South Side High School where he completed his high school education. Upon graduation from high school in 1972, he pursued a degree in communications at Boston University. As a student, Stern volunteered at the college radio station WTBU where he worked as a radio host, news anchor and DJ.
He also obtained a diploma at the Radio Engineering Institute of Electronics in Fredericksburg, Virginia in 1975. The diploma earned him a 1st-class radio-telephone operator license. With the license, he was able to get his first job at WNTN in Newton, Massachusetts.
Prior to his eponymous The Howard Stern Show on WXRK, Stern developed his status as a radio personality by working at several radio stations including morning shows at WRNW in New York, WCCC in Connecticut, WWWW in Detroit, WWDC in Washington, D.C. While at WXRK, Stern equally worked afternoons at WNBC in New York City until he was sacked in 1985.
At the peak of his 20-year stint on WXRK, his morning show had an audience of over 20 million listeners. He also won several awards for his job on radio including Billboard's Nationally Syndicated Air Personality award which he won for 8 consecutive years.
Stern was announced as a judge on the 7th season of America's Got Talent, in replacement of Piers Morgan. The show had to be moved to New York City in order to accommodate Stern's personal work schedule. He was on America's Got Talent from the 7th season to the 10th season.
Parents
Howard Stern was born to Jewish parents, Ray and Ben Stern. His mother Ray Stern was an office clerk in their home city of New York. At some point, she became a full-time housewife and much later, she took up a job as a respiratory therapist.
His father Ben is a war veteran, he later took up a job at a Manhattan radio station as a recording engineer. Ben Stern was also a co-owner of Aura Recording Inc., a cartoons and adverts production studio in Manhattan.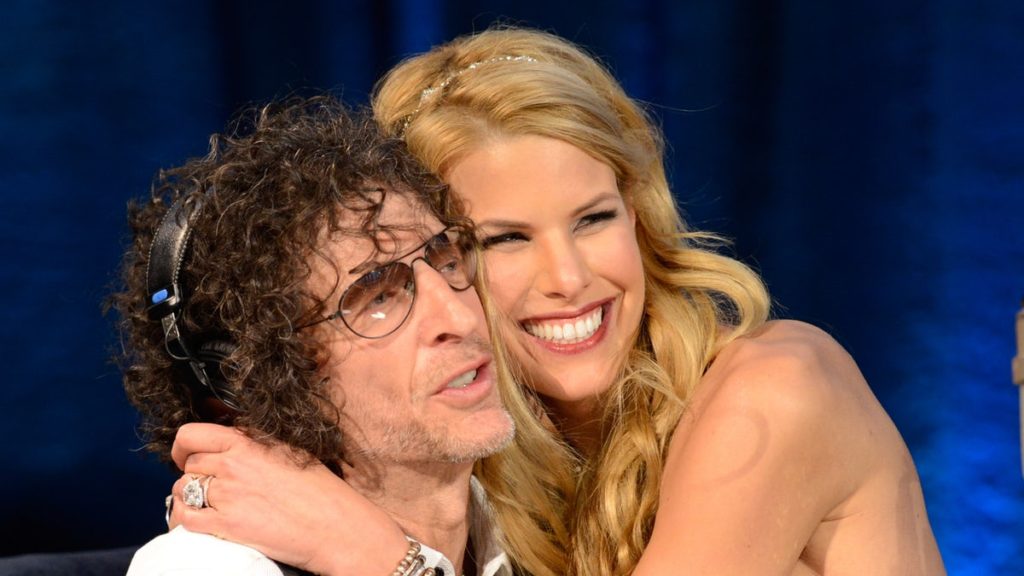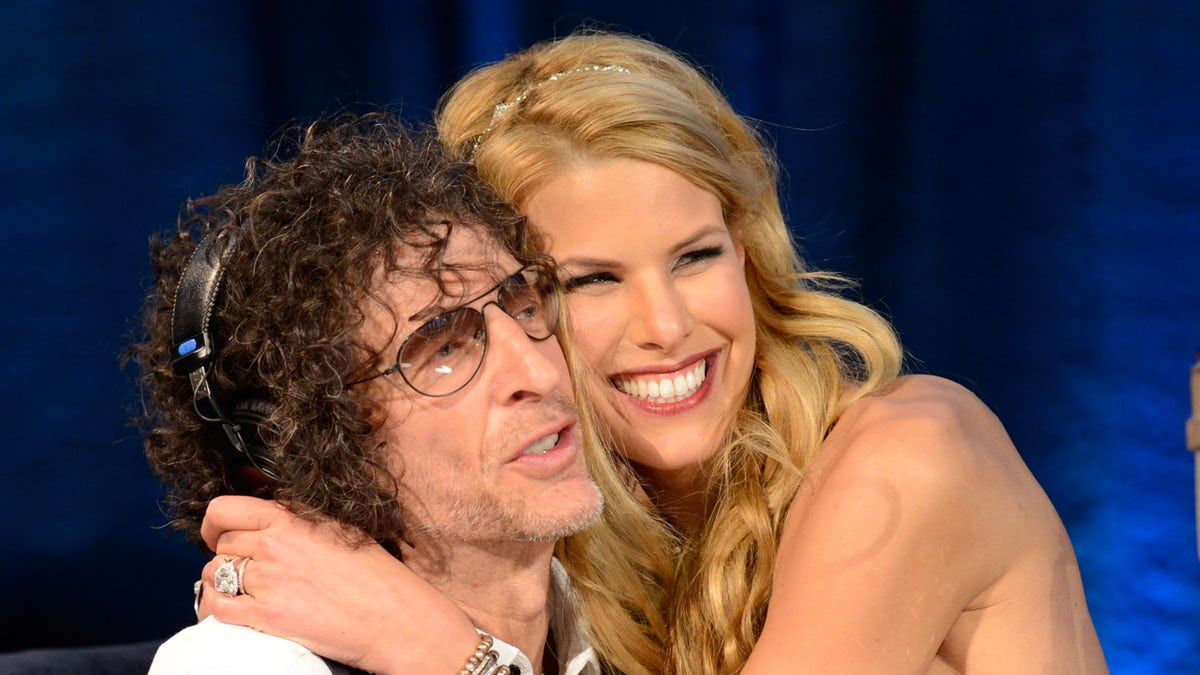 Howard Stern is currently married to a former model, actress and TV host Beth Stern (née Ostrosky). The couple began dating way back in 2000. Stern announced their engagement on Valentine's day 2007 on his radio show. They tied the knot the next year on October 3, 2008, at Le Cirque restaurant in New York City.
Beth Ostrosky is an animal lover as she owns about 15 cats! She is also an animal rights activist.
Before Beth Ostrosky, Stern was married to Alison Berns. The two had met during their college days through a mutual friend. They got married in 1978, however, the marriage was dissolved amicably in 2001.
Kids, Daughters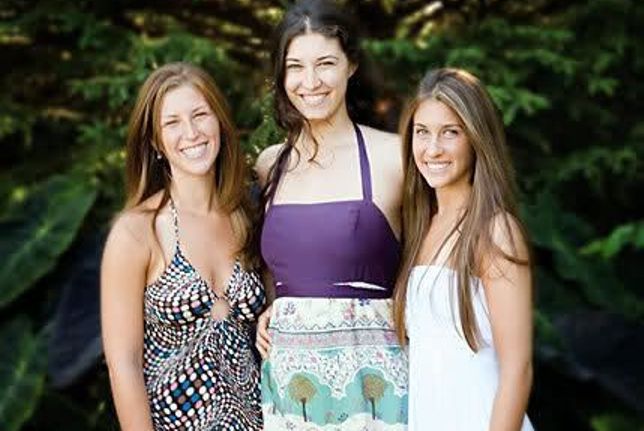 Howard Stern has 3 daughters from his first marriage to Alison Berns  – Emily Beth, Debra Jennifer and Ashley Jade.
His first daughter Emily Beth Stern was born on May 7, 1983. She attended the prestigious New York University's Tisch School of the Arts. She is an actress, poet and casting director.
His second daughter Debra Jennifer was born on May 9, 1986. She got married to Collin Christy in 2016.
Howard Stern's youngest daughter Ashley Jade was born on January 24, 1993, in Old Westbury, Long Island, New York.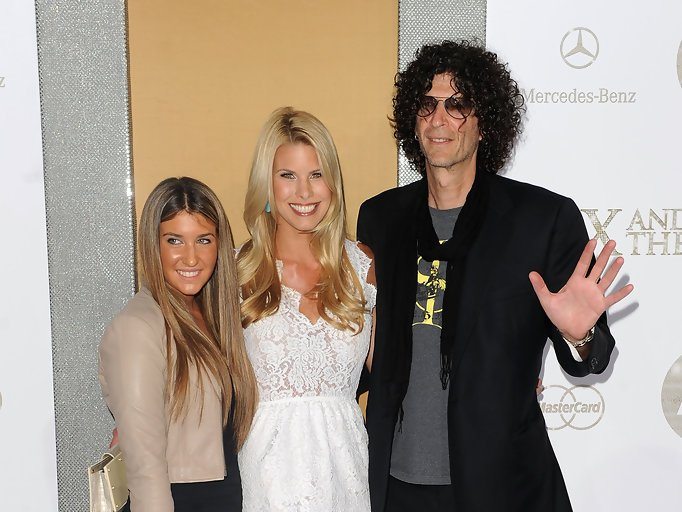 See Also: Wendy Williams Husband, Son, Family, Height, Body Measurements, Transgender
Net Worth, House
Howard Stern is good at what he does. He has not only earned himself a name as an iconic radio personality but has also earned himself, an A-list celebrity status. His current net worth is estimated to be $620 million.
Howard Stern's massive fortune is expected to even get bigger in the coming years, giving that his 8-figure contract with Sirius XM was renewed in 2015 for another 5 years. The 5-year contract will have Stern earn a whopping $100 million per annum!
Thanks to that juicy contract, Stern led the pack of highest earning radio hosts in the year 2016, with an enviable $85 million. He was also ranked 7th on The World's Highest-Paid Celebrities' chart for 2017. According to Forbes, Stern had hauled in a massive $90 million just between June 2016 and June 2017.
The self-proclaimed King of all Media is also expected to delve into new digital media ventures including a mobile app and live streaming, all of which are expected to bring in more bucks.
Megabucks come with mega luxury and Howard Stern is not an exception to that. Even though he topped the Mr Blackwell's Worst Dress List in 1995, his taste in real estate is quite remarkable.
In 2013, Stern and wife Beth Ostrosky acquired a 31,900 square-foot mansion in Palm Beach Florida for $52 million. Stern seems to have a knack for home remodelling as the five-bedroom beachfront house has undergone several major reconstructions since he purchased it in 2013.
The neighbourhood in which Stern's mansion is located has been nicknamed "Billionaires Row" as it also houses the oceanfront homes of fashion designer Tommy Hilfiger and fellow radio show host Rush Limbaugh.
See Also: Ryan Seacrest's Height, Weight And Body Measurements
Height And Other Body Measurements
Height: 6ft 5 inches
Weight: 89 lbs
Shoe Size: 12 (US)