Robert Mutt Lange's wife is Marie Anne Thiebaud. The two allegedly remained together after their affair, leading to his contentious divorce from ex-wife Shania Twain.
Born on November 11, 1948, Robert John Mutt Lange is a veteran South African record producer and songwriter widely known for his work in rock music. He gained a broader spectrum of fame for his marriage to Canadian singer Shania Twain. The couple's divorce was a shock and one of the biggest scandals in the music industry back in 2010.
Are Marie Anne Thiebaud and Robert Mutt Lange Married?
Details were sketchy initially, considering their affair caused a lot of pain to their former spouses, but Mutt Lange remained with Marrie Anne after his separation from Twain. After their divorce was finalized two years later in 2010, Robert Mutt Lange married Marie Anne Thiebaud. They got married in Ontario, Canada.
Since the scandal died and after they married, they allegedly settled in Switzerland and have successfully stayed away from the limelight. Following her marriage to Lange, Thiebaud has lived a pretty solitary lifestyle.
Robert Mutt Lange was First Married To Stevie Vann
Before Shania Twain and Maria Anne, Robert Mutt Lange was married to Stevie Vann, a Zambian musician and vocal coach. He met Stevie when they were in the same school. The pair reconnected a few years after and married sometime in the 1960s.
They immigrated to the United States in the 1970s, but their marriage fell apart soon after. While they were still married, Mutt reportedly had a five-year relationship with Northern Irish employee Oonagh O'Reilly. However, he never married Oonagh but proceeded to marry Shaina Twain.
Robert Mutt Lange Married Shania Twain in 1993
THE ONE AND ONLY, SHANIA TWAIN. pic.twitter.com/eUn0JVRxUo

— carol (@stiIIthwone) January 6, 2023
Robert Mutt Lange and Shania Twain met at Nashville's Fan Fair in June 1993. Robert offered to produce and write songs for Twain and the duo became friends. Their friendship unraveled very fast into a romance so that in barely six months, they were talking about marriage. The couple got married on December 28, 1993.
Considering how quickly they knew they wanted to spend their lives together, Robert and Twain's marriage was not the forever after many thought it will be. On May 5 2008, it became public knowledge that Robert and Lange were parting ways. However, their divorce took another two years to be finalized.
Lange and Shania Twain's Marriage Ended Over His Affair With Marie Anne Thiebaud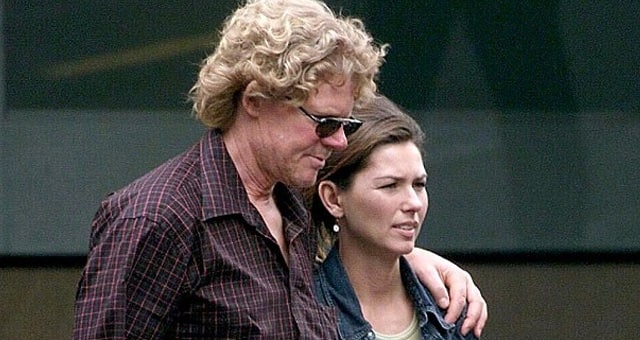 Mutt and Shania announced their separation after she was informed of his long-standing affair with Their family friend and Shania Twain's best friend Marie Anne Thiebaud. Thiebaud's husband, Frédéric had allegedly discovered suspicious phone bills, hotel receipts, and sexy lingerie set in his wife's wardrobe.
She refused when he confronted Marie Anne about the affair and asked her to tell Shania Twain about it. Shania Twain, on her part, being oblivious to the affair, had asked Marie Anne if she thought her husband, Mutt, was acting strange because he had recently asked her for a divorce. But Marie Anne was adamant about keeping her secret.
Frederic would eventually go to Shania Twain with his discovery. Lange and Maire denied the allegations at first but eventually owned up to it when both their spouses confronted them with proof.
The singer also confronted Marie Anne about the affair and sent her an email pleading with her to have her husband alone and find love elsewhere. Her pleas fell on deaf ears as Robert insisted on the divorce. Mutt Lange's divorce from his ex-wife, Shania Twain, was legally concluded in 2010.
Robert Mutt Lange Has a Son with Shania Twain
Eight years after they got married, Robert and Shania announced they were expecting their first child in 2001. In August of the same year, the pair welcomed their only son, Eja Lange.
With a child in the picture, Robert's separation and eventual divorce from Twain was even more cumbersome. Consequently, Twain retained custody of Eja while Robert was granted visitation rights. Twain frequently tours with Eja.
Is Mutt Lange Still With Marie Anne Thiebaud?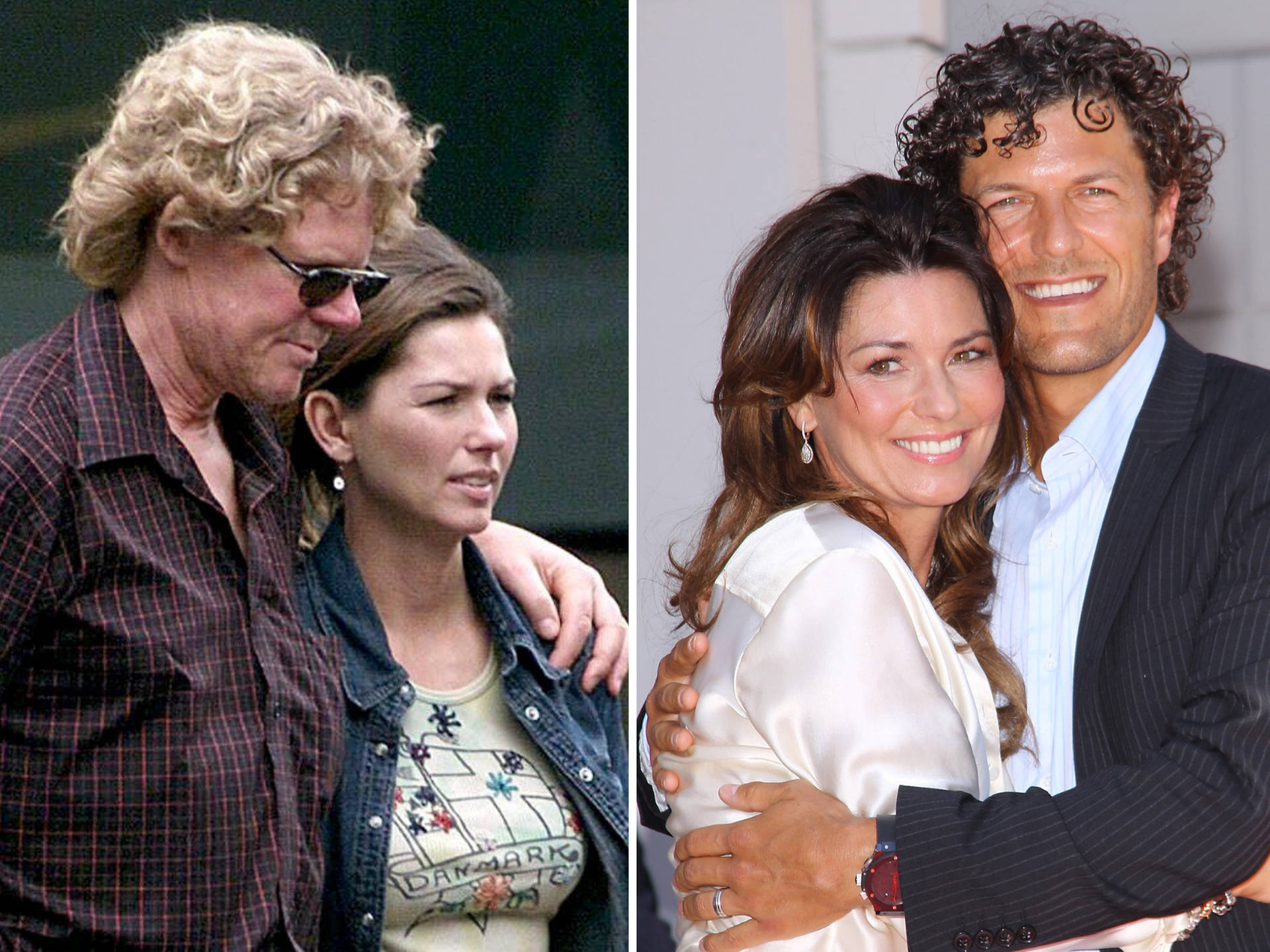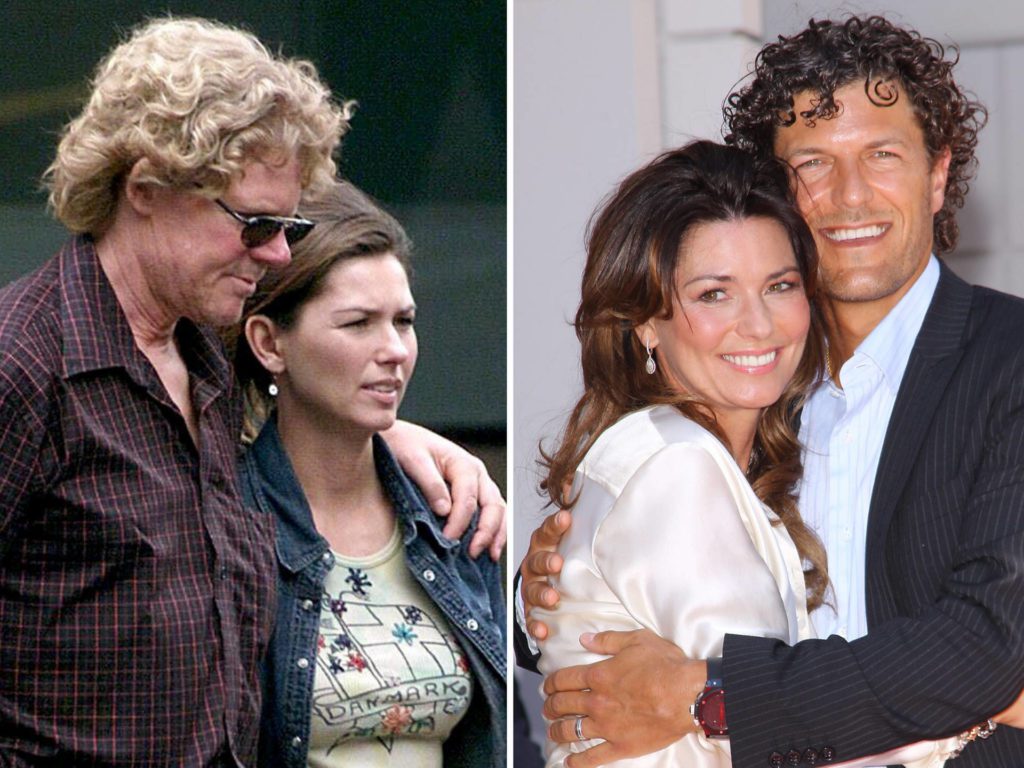 Robert Mutt Lange's wife, Marie Anne, is living in Switzerland. Since their marriage in 2011, the pair have remained together with no reports of divorce or separation. Safe to say, their union has been successful so far.
Mutt Lange and Maria Anne began a relationship and moved to Switzerland in 2010. Then, in the same year, Mutt proposed to Marie-Anne. And finally, the couple got married in the summer of 2010. However, they decided to live a reclusive life with their daughter, Johanna, in Switzerland.
Besides, Mutt is still producing and writing songs and has been co-parenting and supporting Shania in raising their son. However, Robert John Lange's wife has drifted away from the limelight since the dramatic series of events that led to their marriage.