Joe Costner is the oldest son of Kevin Costner, an American actor, film producer, director, and musician whom he had with his ex-wife, Cindy Costner, nee Silva. Joe is a 35-year-old American actor, audio engineer, and production sound mixer born on January 31, 1988.
Joe's father, Kevin, has been in Hollywood for over four decades now, after making his debut in 1978. He played a starring role in the 1992 movie, The Bodyguard alongside the late queen of pop, Whitney Houston. Compared to his father, Joe keeps a relatively low profile, but his status as a celebrity kid means that people will always be interested to know more about his personality and lifestyle. Read on to learn everything you need to learn about Joe Costner, Kevin Costner's son.
Summary of Joe Costner's Bio
Full name: Joe Tedrick Costner
Gender: Male
Date of birth: January 31, 1988
Place of birth: Los Angeles, California, United States
Joe Costner's Age: 35 years old
Ethnicity: Caucasian
Nationality: American
Zodiac Sign: Aquarius
Sexual Orientation: Straight
Religion: Christianity
Marital Status: Single
Joe Costner's Parents: Kevin Michael Costner (father), Cindy Silva (mother)
Siblings: 6 – Annie Costner Cox (older sister), Lily Costner (older sister), Liam Costner (younger half-brother), Cayden Wyatt Costner (younger half-brother), Hayes Logan Costner (younger half-brother), Grace Avery Costner (younger half-sister)
Eye color: Blue
Hair color: Brown
Famous for: Being Kevin Costner's son
Joe Costner's Instagram: @joetedrickcostner
How Old Is Joe Costner?
Joe Costner is currently 35 years old. He was born on January 31, 1988, in Los Angeles, California, United States. His birth sign is Aquarius and he belongs to the Caucasian ethnic group.
Joe Costner's birth in the United States means that he is entitled to all the rights, privileges, and responsibilities of an American citizen. We probably would not be talking about Joe were it not for the fact that he is the son of a famous actor.
He is the youngest of the three children actor Kevin Costner had with his first wife, Cindy Silva. Not much is known about his mother, but his father is a Hollywood A-list actor notable for his creative contributions to film and TV series productions like The Untouchables (1987), Dances with Wolves (1990), The Bodyguard (1992), For The Love of the Game (1999), Let Him Go (2020), and Yellowstone (2018 – present), among several others.
Details of Joe's formal educational background are limited to the fact that he graduated from the University of Colorado, Boulder with a bachelor's degree in History.
Joe Costner's Parents Were Married For 16 Years
Joe's parents, Kevin Costner and Cindy Silva were college sweethearts who met and started dating in 1975 while still in college. They dated for about three years before exchanging marital vows in 1978. Their union, though relatively lengthy, lasted for just 16 years before they divorced in 1994.
By then, they were already parents to three children, including Joe who is the youngest of them. His older sisters, Annie Costner Cox and Lily Costner, were born on April 15, 1984, and August 4, 1986, respectively. Joe was only six years old when his parents divorced.
His father went on to have four more children from his other relationships. Joe's younger half-brother, Liam Costner, was born in November 1996 via his father's relationship with Bridget Rooney, niece of the former owner of the Pittsburgh Steelers, Dan Rooney.
Her dad went on to marry Christine Baumgartner in 2004, and they had three children together. Joe's half-brothers from his father's second marriage are Cayden Wyatt Costner, born on May 6, 2007, and Hayes Logan Costner, born on February 12, 2009. His only half-sister, Grace Avery Costner, was born on June 2, 2010.
Joe Costner Is An Audio And Sound Engineer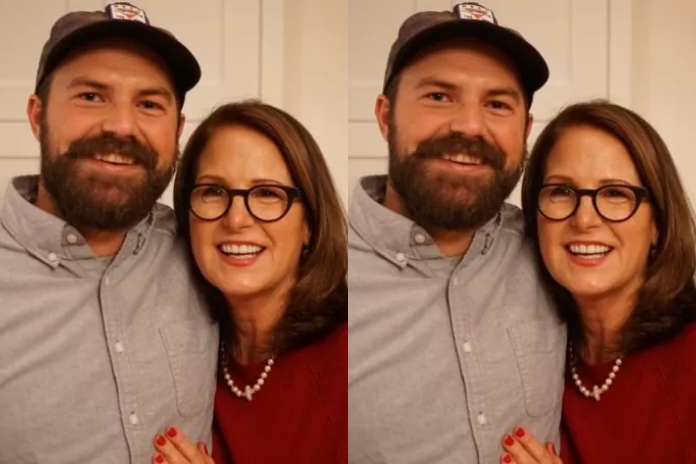 It seems quite a long time ago now, but Joe Costner's foray into the entertainment business began as an actor when he appeared in the movie Tin Cup in 1996. His role as one of the grandchildren was not very pronounced. He followed that up with another movie appearance in 1997 when he was cast as Letter Boy in the post-apocalyptic adventure movie The Postman.
Below is a select list of his filmography
1996 – Tin Cup as Grandchild
1997 – The Postman as Letter Boy
Since then, Joe's passion and interest in music have seen him transition into an audio engineer and production sound mixer. He has proven himself to be quite talented while working from his Spartan Recording studio, a unique recording studio he transformed from a trailer to a mobile studio space.
While he may not be as financially successful as his father, Joe has done relatively well for himself and has even earned the respect of his father who can't speak enough about how proud he is of him.
Joe Costner Is Still Single
Anyone who has seen Joe Costner will find it difficult to argue against the fact that he is good-looking. Add to that his Hollywood fame and we can all agree that the sound engineer has what it takes to attract any woman of his choice.
At the moment though, he appears not to be cashing in on those good looks. Several reliable sources have indicated that he is single, and there has been no hint of any past relationships he might have been involved in.
All these point to the fact that Kevin Costner's oldest son plays his cards close to his chest when it involves details of his personal life. He also seems to know what is required to avoid any form of controversy or salacious gossip that could put a dent in not just his public image but those of his father and other family members.