Logic's parents are Robert Bryson Hall and Mary Bryson Hall. The duo gave birth to their famous son on the 22nd of January 1990 before later parting ways.
Nothing much is known about them, although we were only told that they lived a life of addiction to alcohol, hard substance, and prostitution, in the case of Mary. Both turned out to be very bad parents, and Logic was eventually raised by his grandmother.
Who Is Rapper Logic's Father?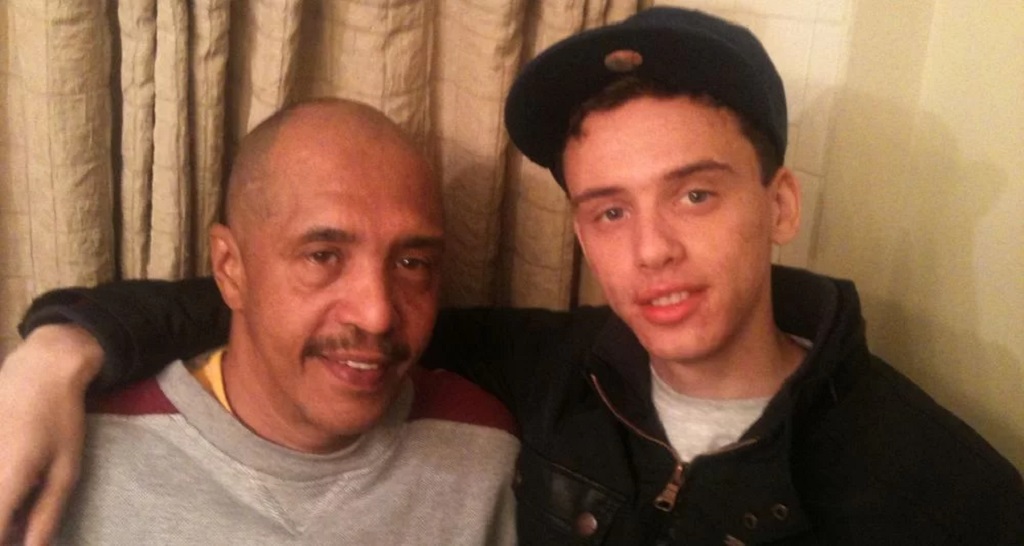 Robert Bryson Hall is the name of Logic's father. Robert comes from an African-American background but is an American by nationality. Nothing much is known about his parents and siblings, and this is because the senior Hall has never been a mainstream celebrity.
Important facts like Robert's academic pursuit and career path have never been mentioned to the hearing of the public.
While his children were growing up, Robert had other personal interests that turned him into an absentee dad, thus, he never lived up to the expectations of a father. This is why his relationship with Logic remained strained for a very long time, though they are said to be trying to build a family band.
Meet Logic's Mother, Mary Bryson Hall 
Logic's mother is Mary Bryson Hall, and she has Caucasian roots. With her husband, Robert, constantly absent from home, the job of bringing up their children fell on Mary, but she did a very bad job.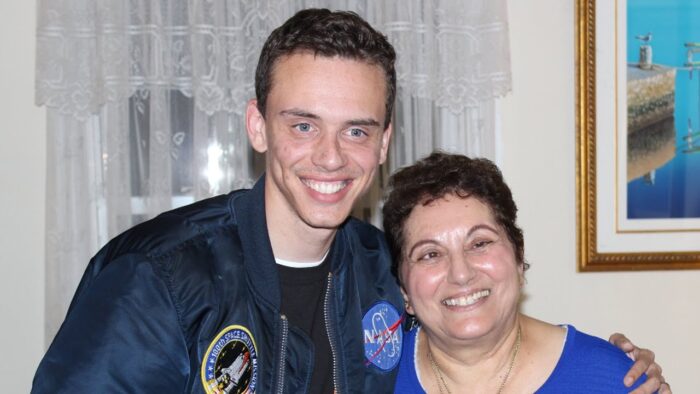 The music hitmaker has told tales of his mother's foray into alcoholism, drug addiction, and prostitution. Describing life with his mother as tormenting, logic said the feeling of living under the same roof as his mum was unexplainable, with constant screaming, arguments, death-curdling screams, and more. Mary constantly got her ass whooped, but Logic declined to mention who was responsible. However, he mentioned that they would be blood smeared all over the floor and the kitchen.
Another unpalatable behavior that Mary displayed towards her children was hurling racial slurs at them. Talking about this experience, Logic said he found it difficult to understand how a woman would choose to have kids with a Black man and take to hurling racial slurs at her own kids all the time.
Despite all the bad experiences he had with his mother, Logic still considers Mary to be a good woman. The rap artist credits his mum as the one who inspired his interest in music. Mary was the one who thought Logic about Frank Sinatra, Nirvana, the Rolling Stones, and elderly hip-hop. The music hitmaker said that it was while watching several black-and-white movies that he developed a taste for Sinatra's style.
Both of Logic's Parents Were Addicts
Both Robert Bryson Hall and Mary Bryson Hall were chronic addicts; their addiction was so much that it succeeded in messing up his growing up years but thanks to the timely intervention of his grandmother, Logic was rescued in his early teens. In the case of Logic's dad, Robert was a diehard cocaine addict, while Mary's life was besieged with episodes of alcohol and hard substance abuse, including prostitution.
The severity of Robert and Mary's condition did not just affect Logic, it had dire consequences on the lives of all their children. Since Robert and Mary lacked what it took to parent their kids, the rap artist's brothers created employment for themselves in the drug-dealing business. They were notorious for manufacturing crack as well as distributing it. Logic said he also learned how to pedal drugs from his brother's activities.
One funny part of the rapper's growing-up years was that his father was among the customers they sell crack to; father and children transact this business right in their home. Justifying their action, Logic said his brother was an expectant father as his woman was pregnant, and he needed to boost his financial power.
Going on, the American musician said he considered it safer for their father to be getting his fix from home without the fear of him getting the type they mix with additives which may have fatal consequences. He also entertained the fear that people who go out to get crack may end up being shot.
His chaotic upbringing continued until he discovered music and found succor in it. The chronic addiction that ran rife in Logic's family obviously had a catharsis effect on him, as the rapper appears to be unashamed in talking about it in the lyrics of his songs.
In one of the rap artists' tracks entitled Under Pressure, Logic mimicked his dad's character, claiming he has been sober for over a couple of years and begged his son to stop using his past in the lyrics of his songs. The track was completed with a voicemail from the senior Hall telling Logic he loves him so much.
Oftentimes, when Robert shows displeasure towards the use of his life story in Logic's lyrics, the rap artist would ask whether his dad would rather he took to drugs to get over his childhood experience or get over it in a positive way by talking about it.
The rapper's dad has also come open to talk about the drug and alcohol addiction that besieged his family. In his speech, the senior Hal revealed that his kids saw many things they should have seen during their formative years in Gaithersburg.
They had Logic in 1990
Robert and Mary had their son Logic on the 22nd of January 1990, and he was born in Rockville, Maryland. Since their wedding details are not readily available, we cannot discern whether they had him before or after their wedding. Logic is now an adult with his own family.
Logic is not a lone child. Most notable among his siblings are John Lindemann and Kai Bryson. While John is his older half-brother with whom he shares the same mother, Kai is his younger brother, and they share the same parents. There is one half-sister who goes by the name Erica Bryson, but in all, the famed rapper has a total of seven half-siblings from both sides of his family.
Are Logic's Parents Still Together?
Logic's parents separated when he was still very young, thus, he had to grow up under the watch of his mother and later went to stay with his grandmother. However, Mary and Robert have never been mainstream celebrities, thus, there is a dearth of information about their personal lives. We cannot say whether they have moved on with other people or are still single.