Post Malone's parents are Nicole Frazier Lake (mom) and Richard "Rich" Post (dad). His father was a DJ when he was younger which paved the way for his son to catch the music bug at a tender age. However, his claim to fame is his son's popularity.
Post Malone's parents got divorced while he was a child and the rapper spent the greater part of his childhood with his father and stepmother, Jodie Post. He also grew up with a few stepsiblings, courtesy of his parents' other relationships. Find out more in this article about Nicole Frazier and Post Rich.
Post Malone's Parents Are Currently Divorced And Are Married To Other Partners
There is currently very little information about the history of Post Malone's birth parents on the internet. The multi-award-winning rapper was born into a middle-class family in Syracuse, New York. After his parents separated, he was raised under the care of his mother and stayed in her custody for years. When his father remarried to Jodie, Post moved from New York to Grapevine, Texas, to join him and his stepmother.
The rapper lived with them from when he was just nine years old until his teenage years. The finer details of his parent's relationship, such as where and how his parents met, or when/whether they got married and divorced, are surprisingly missing on the internet.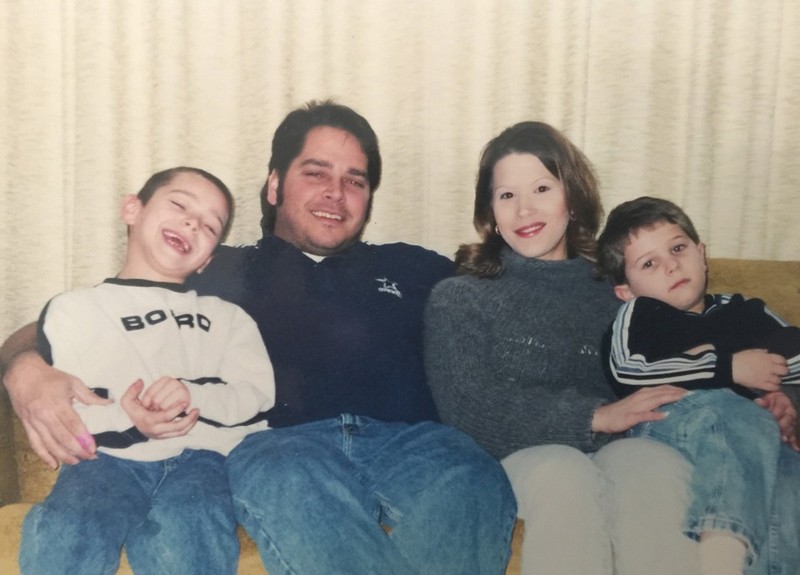 However, according to a report from Syracuse.com, his father met his second wife, Jodie, while working at Atlas HealthCare Linen Services, an industrial laundry business in downtown Syracuse.
It is also very possible that Rich Post and Nicole Lake were never officially married, and had only known each other a short while before birthing their son, Post Malone. The reason for Rich and Nicole's separation is not public knowledge and neither Post Malone nor his father has ever spoken publicly about it. As for Nicole, she tries to stay away from the public as much as possible and isn't interested in sharing any details of her life at all.
Who Is Post Malone's Dad?
Post Malone's father is named Richard Post. He is an American former disc jockey and musician. He is in his late fifties presently. He was born in Dallas, Texas, and embodies the image of the stereotypical cowboy.
Through Rich, Post was introduced to various music genres ranging from rock to country and hip-hop. He was inspired by his father who had been a popular DJ when he was younger. His father exposed him to various musical genres by simply playing music—all the time.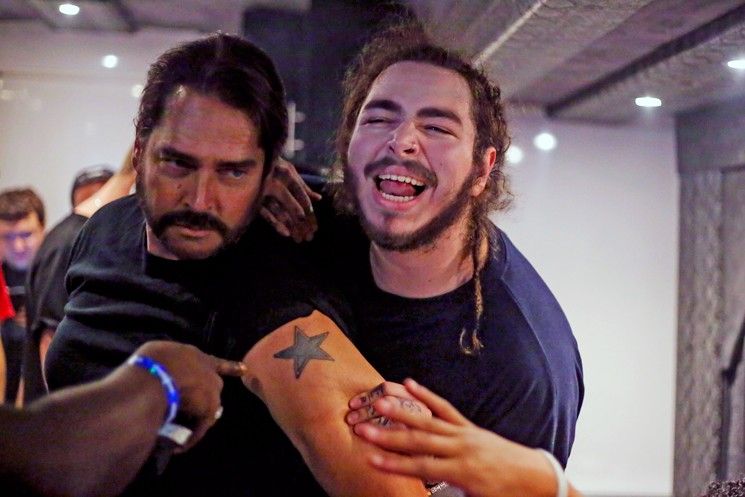 Rich's influence on his son's music career is quite obvious, considering the fact that Post Malone learned to play the guitar through the popular video game known as Guitar Hero, a game his father loved to play as well.
When Post was just nine years old, he and his family relocated to Grapevine, Texas, because his father was hired to manage the concessions at AT&T Stadium for the Dallas Cowboys.
The fact that Post Malone preferred living with his father and his stepmom to living with his own biological mother suggests that he was very attached to his father when growing up. He still remains close to him to this very day.
In fact, his father is so involved in his son's life that he made a post addressing the public in 2020 after a performance by Post Malone that had fans worried about the rapper's health. Richard put out an appreciative comment after his son's behavior, thanking the fans for their "concern, sincerity, and kindness" regarding his son's health.
What is Known About Post Malone's Mom?
Post Malone's mother is Nicole Frazier Lake. She was born in Texas, in the United States of America, and seems to be in her fifties also. Her exact date of birth is unknown at the moment because there is very little information about her.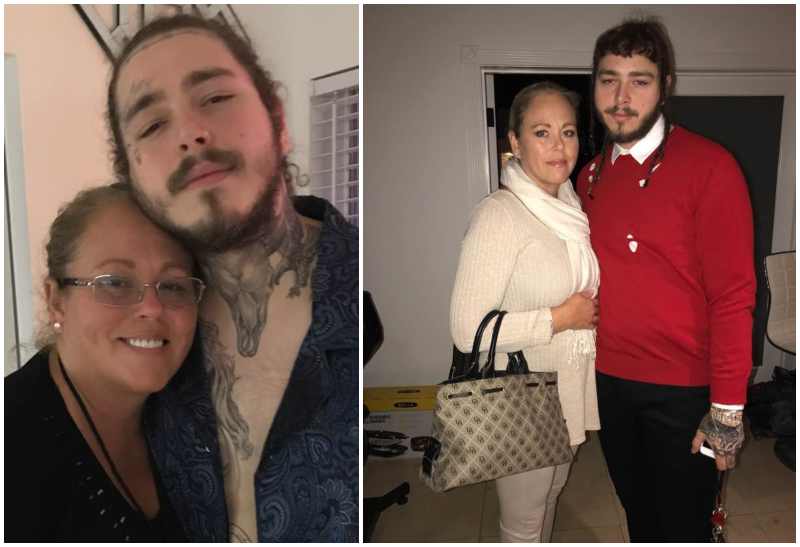 The most that is known about her is that she is in close contact with her son and that she moved to Texas just to be in touch with him and support him in his career. They are still in contact to this day.
Although there are several yet-to-be-known details about Post Malone's mother, we know that the names of her parents are Diana and Joe Frazier. Diana, Post Malone's maternal grandmother, gave birth to four children, and one of them was Nicole Frazier Lake. Sadly, she (Nicole's mother) passed away in 2006 at the age of 61.
Post Malone's Mother, Nicole Frazier Had A Son From A Previous Relationship
While the Waiting For Never hitmaker is the only child his parents had together, he is not the only child of his mother, Nicole. Interestingly, Post Malone's mother has an older son named Jordan, who she had through ,a previous relationship.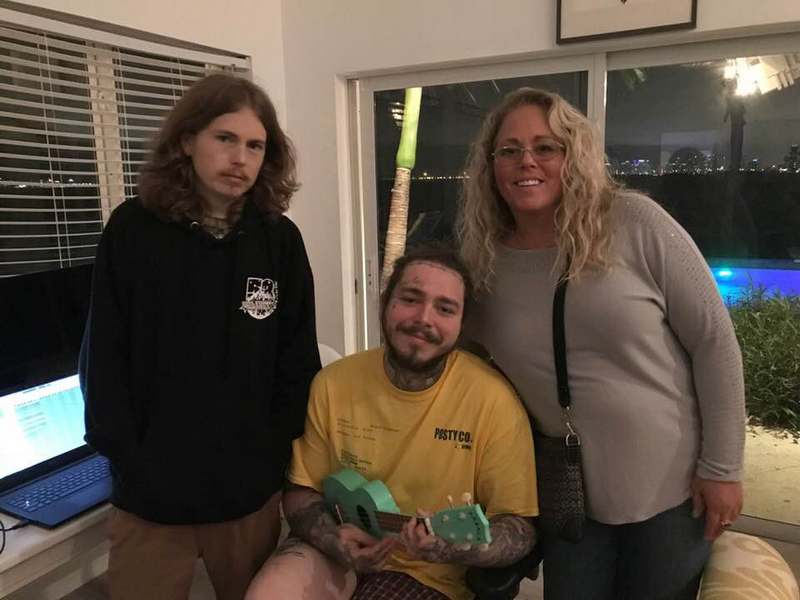 Furthermore, Post Malone's father's second marriage to Jodie Post also meant that the rapper now has a step-brother named Mitchell. He is the son of his stepmother, Jodie, who she had in a former relationship before she met and married Rich Post.
Post Malone Has a Cordial Relationship With His Parents' Other Partners
The short read thus far will tell you that singer-rapper Post Malone grew up in a typical large family that experiences its fair share of ups and downs. His birth parents have long separated, but both parents have managed to find love and stability with other partners.
Rich Post is presently married to a woman named Jodie, but while they share a son from Jodie's previous relationship, they currently don't have any kids together. Malone seems to be particularly fond of his stepmother and so far, there has been no public indication that his relationship with her is strained in any way.
His mother, Nicole Lake is much more private about her romantic life, and while we know that she is currently in a stable relationship with someone, there is no further information on her love life. Meanwhile, Malone himself is not married, even though he is a father of one.
The rapper has had a number of romantic relationships but he has kept the identity of his current girlfriend a secret. It is believed that she is the mother of his daughter as the entertainer announced in 2022 that they were welcoming their first child together. From all indications Malone's family appears to be the very epitome of a warm, loving, extended family.