Kelly Ann McGillis lives in North Carolina in the United States. The 66-year-old American actress is famous for featuring in movies like Top Gun, We Are What We Are, and The Accused.
She has been in the entertainment industry for more than three decades and most people know her for her looks when she was younger (in movies like Top Gun), but so many things have changed.
If there is anything that comes to mind when you think of a celebrity female body physique, Kelly McGillis does not fit in. The actress has had children and nature has changed her body in so many ways. Although she may not fit into the celebrity's ever-young standard, she is looking beautiful. In this article, we have discussed everything there is to know about Kelly McGillis – then and now.
Summary Of Kelly McGillis' Biography 
Full Name: Kelly Ann McGillis
Gender: Female
Date of Birth: July 9, 1957
Kelly McGillis' Age: 66 years old
Ethnicity: Mixed
Nationality: American
Zodiac Sign: Cancer
Sexual Orientation: Gay
Marital Status: Single
Kelly McGillis' Husband/Wife: Boyd Black, Fred Tillman, and Melanie Leis
Kelly McGillis' Children: Kelsey and Sonora
Kelly McGillis' Parents: Donald Manson McGillis (father) and Virginia Joan (mother)
Siblings: 2
Kelly McGillis' Height in Inches: 5 feet 9½ inches
Kelly McGillis' Height in Centimetres: 176.5 cm
Kelly McGillis' Weight: 121lbs
Kelly McGillis' Net Worth: $4 million
Famous for: Being an actress
What Is Kelly McGillis' Age Now?
Kelly McGillis is 66 years old now. She was born on the 9th of July 1957 in Newport Beach, Southern suburb of California, into the family of Donald Manson McGillis (father) and Virginia Joan (mother). She is not the only child of her parents as she was born alongside two younger sisters.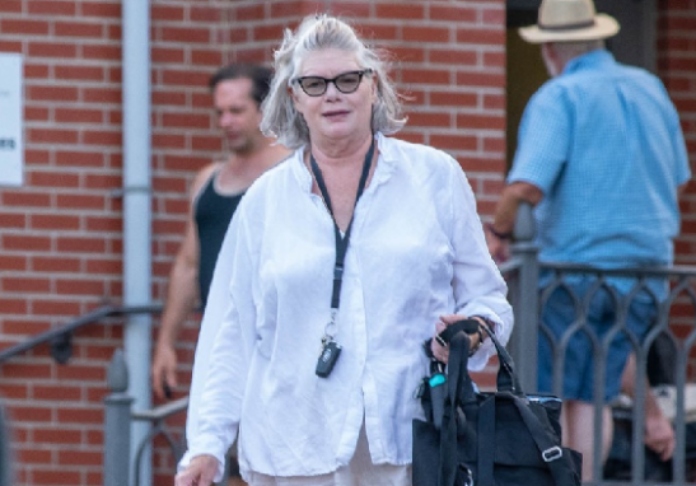 Her mother, Virginia, is of German and Welsh ancestry, while her father, Donald Manson McGillis, is of Scottish ancestry. Although she has different ancestries, she is an American nationality as she was born in the USA. McGillis' mother was a homemaker, while her father, was a physician.
She Graduated From Acting School At The Age Of 26
While growing up, Kelly McGillis was already clear about what she wanted to do and it was acting. She attended Newport Harbor High School and according to Wikipedia, she dropped out of high school after getting her GED in 1975.
She also attended the Pacific Conservatory of the Performing Arts in Santa Maria, California. In order to study acting at Juilliard School, Kelly McGillis moved from California to New York City. In 1983, she graduated from Juilliard School as a member of Group 12.
Still in 1983, at the age of 26, she made her debut in the entertainment industry in the comedy-drama, Reuben, Reuben.
At The Age Of 28, She Landed The Role That Launched Her Into the Limelight
The entertainment industry had so much in store for the young Kelly McGillis, however, after her 1983 debut, it took two years for her to bag the gig that made her famous. In 1985, she landed the role of Amish in Witness.
Her outstanding performance in Witness earned her BAFTA and Golden Globe nominations. Although she did not win either of the awards, getting nominated was an accomplishment for a newbie actress like her at that time.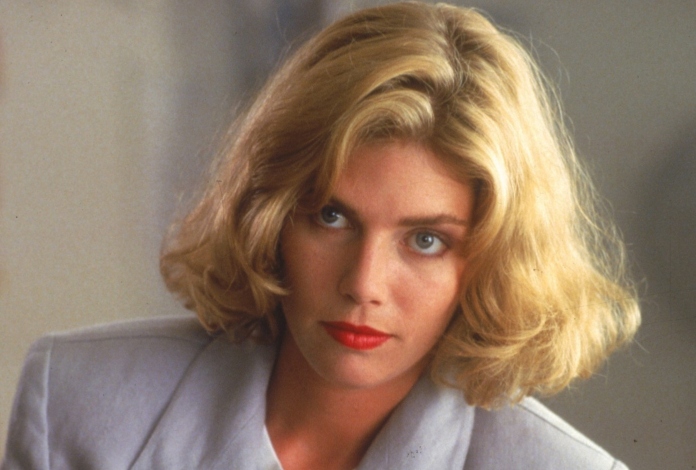 In 1986, Kelly McGillis landed a major gig in her career. She played the role of Charlie, the flight pilot in Top Gun. In this movie, she starred alongside big names in the industry like Tom Cruise and Meg Ryan. She did not want to appear in Top Gun but because she was owing Paramount a movie feature, her agent told her she had to.
After Top Gun, she featured in other films like; The Accused, Cat Chaser, The House on Carroll Street, The Babe, Winter People, North, At First Sight, and The Monkey's Mask.
She Also Featured In Some Television and Stage Projects
Aside from featuring in films, Kelly Ann McGillis also featured in a number of television and stage productions. As a student at Juilliard School, she performed Love for Love by William Congreve. She has also worked as a stage actress in the Shakespeare Theatre Company.
In 2004, she featured in The Graduate stage play and also starred in The Little Foxes, The Merry Wives of Windsor, The Merchant of Venice, Measure for Measure, Hedda Gabler, Twelfth Night, and Mary Stuart, to mention but a few of the theatre productions she featured in.
For her television productions, in 1984, she featured in the daytime soapies, One Life to Live and Sweet Revenge. She worked as a narrator in Santabear's First Christmas, and also featured in Private Sessions.
After 2000, She Took A Break From Acting Until 2006
After featuring in The Monkey's Mask in 2000, the veteran actress took a six-year hiatus from movies. Her next film appearance was in 2006 when she was featured in the 5th season of The L Word. In 2010, she featured in Stake Land, and in 1 a Minute (a breast cancer documentary).
On her return from hiatus, she also featured in We Are What We Are, The Innkeepers, Tio Papi, Love Finds You in Sugarcreek, Ohio, Sisters of Mercy, and Blue.
In 2009, Kelly Ann McGillis Came Out As Lesbian
Before 2009, while she was breaking ground in the entertainment industry, Kelly McGillis was always known to be straight. However, in a 2009 interview with SheWired, she shocked everyone when she revealed that she was a lesbian.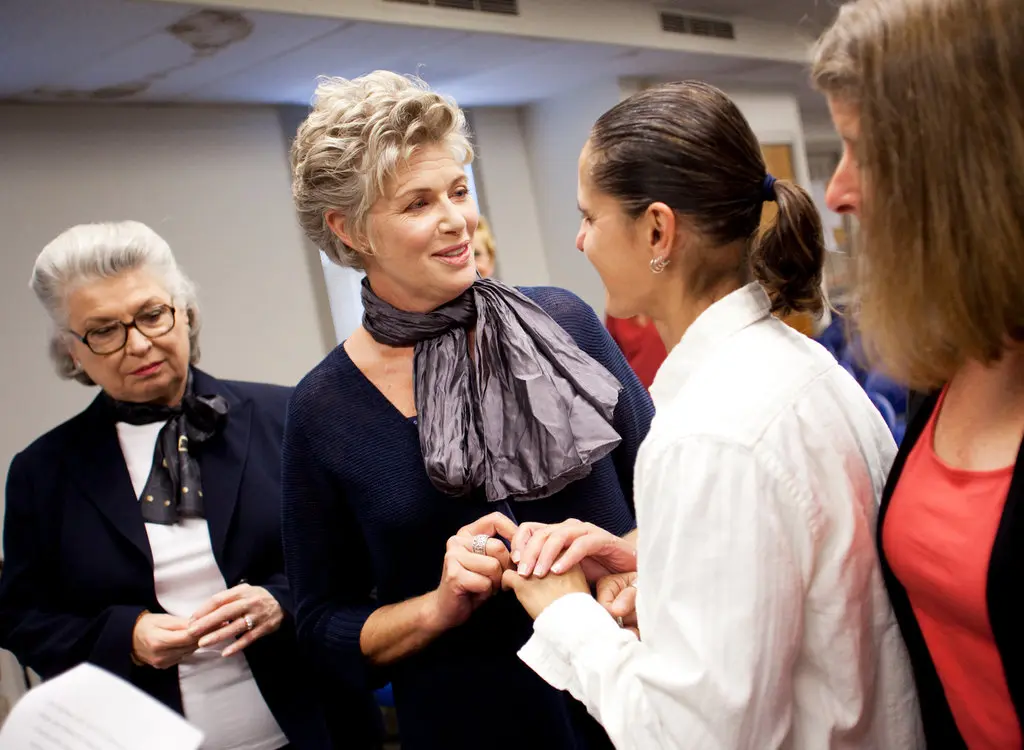 Her announcement came as a surprise because she had been married and divorced twice to men. In 1979, she was married to Boyd Black (a fellow Juilliard student) but their marriage did not last for long as they both got divorced in 1981.
In 1989, she got married to Fred Tillman. Their union was blessed with two daughters; Kelsey and Sonora before they got divorced in 2002. Before their divorce, they co-founded a restaurant called Kelly's Caribbean Bar Grill & Brewery.
A year after she revealed she was a lesbian, she got into a civil union with Melanie Leis. Leis used to be a bartender at Kelly's restaurant. Their union lasted for a year before it was dissolved in 2011.
Kelly McGillis Then and Now
So many things have changed about Kelly McGillis since she kicked off her acting career in the 1980s. Aside from the fact that she no longer has the physique to play flight pilot, she has also gotten involved in other things. She has worked with drug and alcohol addicts at Seabrook House Drug Alcohol Rehab Center and has also taught acting at New York Studio for Stage and Screen NYS3.
What Does Kelly McGillis Look Like Now?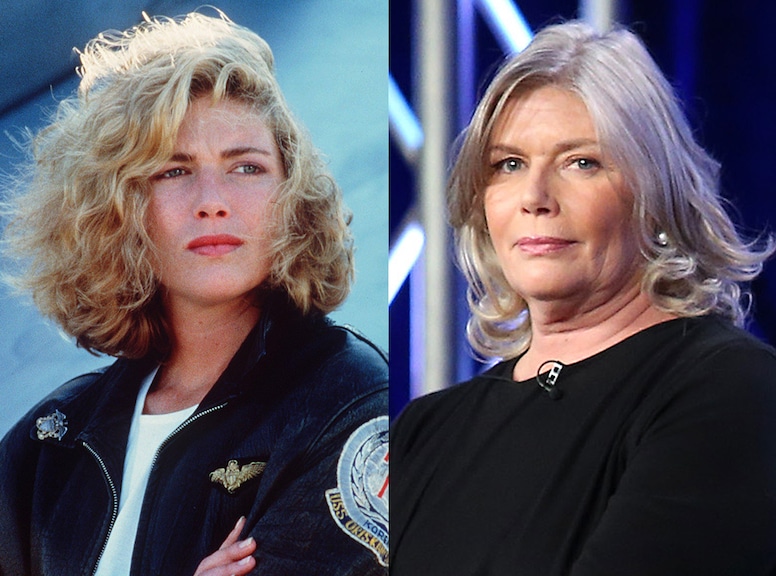 Kelly McGillis looks different from what you used to know. Age and nature are telling on her and when compared to other stars of Top Gun fame – like Tom Cruise and Meg Ryan – Kelly McGillis looks much older – even though she is just five years older than both of them.
You would probably expect Kelly to look like celebrities like Kris Jenner, Julianne Moore, Julia Louis-Dreyfus, and Angela Bassett but that's not the case as she looks different.
Is Kelly McGillis Still Alive?
Yes, Kelly Ann McGillis is still alive. Although her daughters prefer a low-profile lifestyle, and we don't know whether they have children now, it is very possible that she is a grandmother now. The veteran Hollywood star actress is just keeping herself more engaged with other things aside from acting.
Where Is Kelly McGillis Now?
Kelly McGillis now lives in North Carolina after she took a break from acting. According to her, she prefers to stay at home and build relationships with her loved ones. For Kelly, she would choose her relationships over fame.
However, from the look of things, we would be seeing her on screen again soon as she has been cast to play a role in a biographical film titled Annie Cook.