Ronni Hawk is a 24 year-old actress best known for her role of Rachel Diaz in Disney's Stuck in the Middle. Ronni Hawk's ethnicity is Hispanic and was the main cast member of the show for two seasons before becoming a guest in the third season. She has since gone on to appear in other projects, most notably On My Block (2018) and Legacies (2020). Ronni still has a lot of time in her career for things to change and with the support of her family, she is certainly someone to keep watch of.
Ronni Hawk's Biography Summary
Full Name: Veronica Faith Hawk
Nickname: Ronni
Gender: Female
Date of Birth: September 9, 1999
Ronni Hawk's Age: 24 years old
Ethnicity: Latina/Hispanic
Nationality: American
Zodiac Sign: Virgo
Sexual Orientation: Straight
Religion: Christian (Roman Catholic)
Marital Status: Single
Ronni Hawk's Parents: Bambi Hawk, Ronald Hawk
Siblings: Katy Hawk, Ashlyn Hawk, Jared Hawk, Ben Hawk
Ronni Hawk's Height in Inches: 5 feet 7 inches
Ronni Hawk's Height in Centimetres: 170 cm
Ronni Hawk's Weight: 55 kg (121 lbs)
Body Measurements in Inches: 32-25-34 inches
Ronni Hawk's Net Worth: $400,000
Famous for: Playing Rachel Diaz in Disney's Stuck in the Middle comedy series
Ronni Hawk's Instagram: ronnihawk
Twitter: ronnihawk
Facebook: ronnihawk
Ronni Hawk is a Hispanic American Born 24 Years Ago in Boca Raton, Florida
Ronni Hawk was given the name Veronica Faith Hawk when she was born on September 9, 1999, in Boca Raton, Florida. By nationality, she is American, however, her ethnicity is Hispanic.
The actress comes from a large family. Her parents have been identified as Ronald and Bambi Hawk and they have five children in total. Ronni's four siblings are brothers Ben and Jared and sisters Katy and Ashlyn. Ronni maintains a very close relationship with her family who is very supportive of her career path.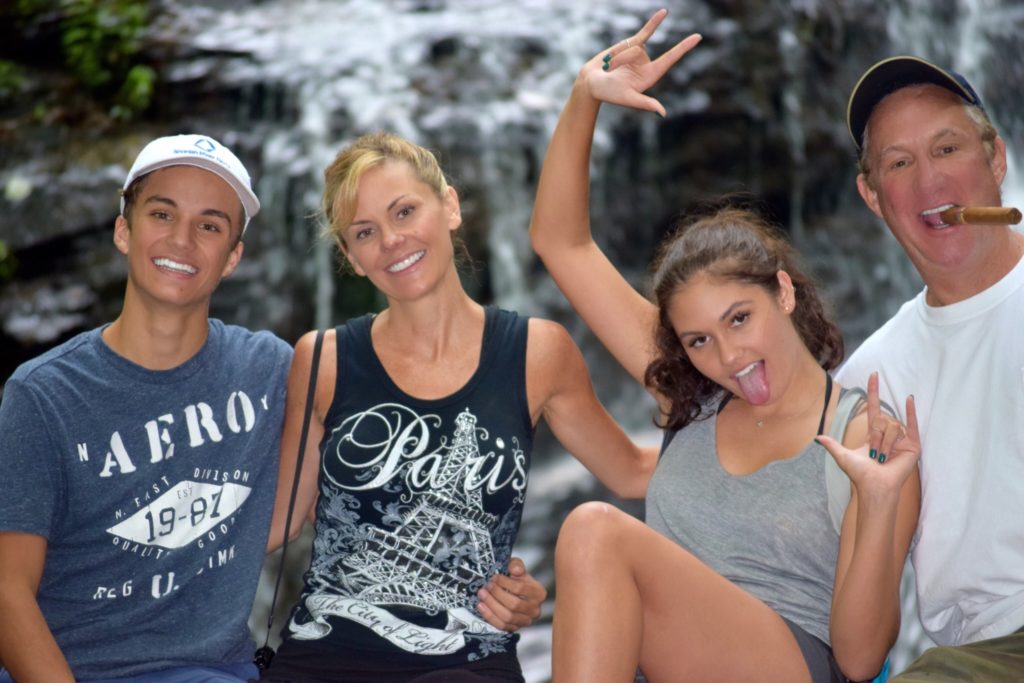 When asked in a 2016 interview the first thing she did after finding out that she got a role in the Disney Channel comedy series Stuck in the middle, Ronni said the first thing she did after finding out she had landed the role was to call her family and share the exciting news.
Ronni and her dad Ronald Hawk in particular appear to have a special relationship. Ronald is a dentist and he has traveled to do some work with the Spanish River Church. The duo have embarked on several mission trips abroad, notably one to Columbia which Ronni was happy to talk about on social media.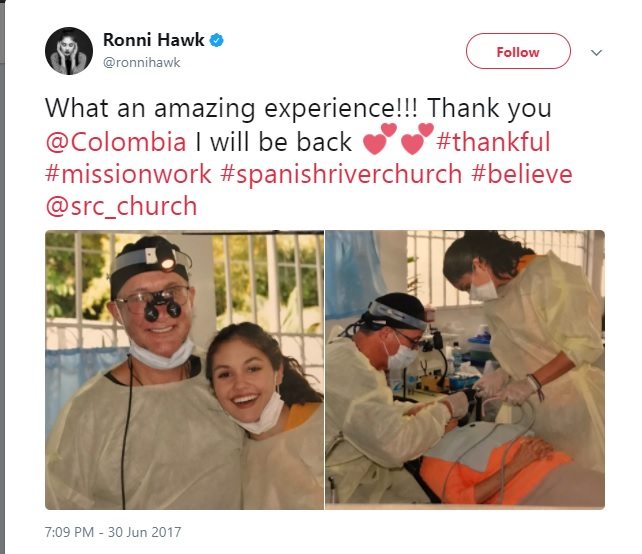 She Began Working Towards Having a Career in Entertainment at a Young Age
Ronni Hawk was not quite yet a teenager when she began working towards launching a career in entertainment. At the age of 5, she began taking dance classes at Boca Ballet Theatre; she trained in ballet, jazz, and modern dancing.
At the age of 12, Ronnie dabbled into modeling and began appearing in commercials. She is said to have appeared in commercials for companies like Target, Bank of America, Kohls, Kentucky Fried Chicken, and lots more. These commercials were aired nationally and so brought her some fame while giving her a launching pad to start her career.
For her education, Ronni first attended BAK Middle School of the Arts in Palm Beach, Florida. She was subsequently homeschooled as she and her family relocated to Los Angeles, California to further her acting career. Ronni had met an acting coach who introduced her to the profession and propelled her to have a go at it.
Upon arriving in Los Angeles, the aspiring actress attended various auditions before landing roles in different short films like Found (2014), Oak Hill Silence (2014), The Dancer & the Boy (2014), Session One (2014), Unspoken (2014), and Oblivious (2014). That same year, Ronni Hawk made her TV series debut when she played the character of Leah in an episode of Playing Hooky titled "Playing Balls".
Ronni Hawk Got Her Breakthrough When She Appeared in Stuck in the Middle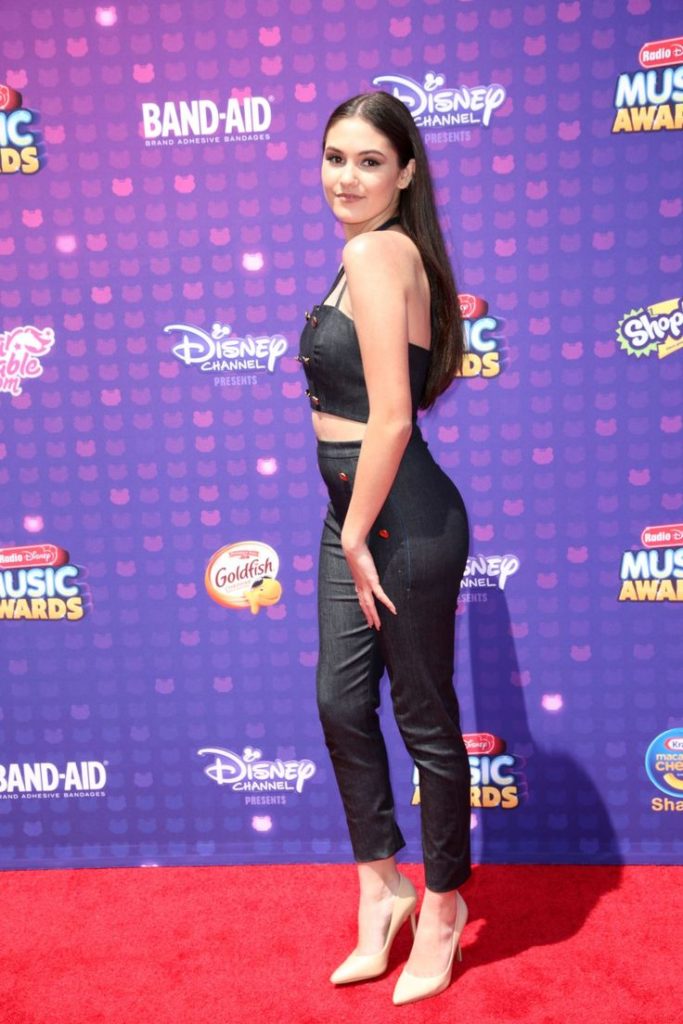 Ronni Hawk's ultimate break came in 2016 when she landed a role in the Disney TV series, Stuck In The Middle. The actress played the role of Rachel Diaz, the sassy oldest sister of Harley Diaz played by actress Jenna Ortega. Ronni's character had a total of 8 siblings on the TV series.
Stuck in the Middle premiered on February 14, 2016, and received rave reviews. The show gained substantial popularity that brought the actors some level of stardom. Speaking to Just Jared, Ronni revealed that the favorite thing about her playing the role of Rachael Diaz was getting to become a whole different person. She admitted that she was more of a tomboy than a girly girl so the role exposed her to a whole different side of her that she never knew.
Hawk remained a regular cast member of the show for two seasons before stepping down. She went on to make a guest appearance during the third and final season of the show.
She Had a Short-lived Role in Netflix's On My Block and Minor Roles in Two Other Projects
After her time on Stuck in the Middle, Ronni Hawk landed a recurring role in the Netflix teen comedy series, On My Block (2018). She appeared as Olivia in the first season of the show before her character was written off. Many have debated whether she was fired from the show due to controversy surrounding her political stance. Old Tweets of the actress suggested that she might have been pro-Trump and even supported anti-gun control policies. This, however, doesn't appear to be the reason she left the show as the decision to end Olivia's role happened in the early stage of the first season.
Other shows she has appeared in include S.W.A.T. (2018) and Legacies (2020). In S.W.A.T., she played the role of Tiffany in the episode "The Tiffany Experience" while in Legacies she appeared as Wendy in the episodes "Kai Parker Screwed Us" and "You Can't Save Them All."
Ronni Has Other Interests Outside Acting
In addition to acting, Ronni Hawk has spoken about her love for Archeology. She said she grew interested in it when she was in the 6th grade and hopes to take a break from acting someday to study more about the field.
"One thing no one knows about me is I want to go to college to study Archeology. I want to do cultural management and study gypsies," Ronni told Just Jared in a 2016 interview. In May 2017, she revealed via Twitter that she signed up for her first college class. It is, however, not clear what she is studying.
I signed up for my first college class ???? today!!!!!!

— Ronni Hawk (@ronnihawk) May 16, 2017
Ronni Hawk Used to Date Snowboarder Miles Fallon
For many years, Ronni Hawk was said to have been dating a certain Aaron Reiser. However, Reiser later turned out to be a friend of her brother Jared whom she had just been pictured with. She notably refers to him as "brother" and nothing panned out between their friendship.
Later on, sometime around 2019, Ronni began dating Miles Fallon, a snowboarder who is about a year older than her. The pair maintained a low profile until they were in the news for a domestic violence issue.
Police had been called to their residence after Fallon and Hawk were involved in an argument that spiraled out of control. The actress reportedly assaulted him and also used a knife to threaten him. Miles had "visible injuries including scratches" from the altercation and so police arrested and charged Hawk with "domestic battery, assault with a deadly weapon and brandishing a knife".
Following the arrest, Hawk's bail was set at $100,000 and she was slated to appear in court for the charges on December 11, 2020. Its not clear what subsequently happened with the court case and the relationship as neither party has since shared photos of the other person on their social media pages.