Elise Neal is an American actress who first appeared on our television screens in the 1998 sitcom, The Hughleys. Since then, the three-time NAACP Image Award nominee has continued to land various roles that have afforded her to amass a net worth estimated at $3 million.
Apart from her acting career, 57 year old Elise has gathered a lot of attention because of the youthful appearance she has maintained through the years. In the past few years, the majority of the conversations about her have been centered on her neanimorphic appearance and her naturally athletic physique.
Profile Summary of Elise Neal 
Name:

Elise Demetria Neal 

Date of Birth:

March 14, 1966

Age: 57 Years Old
Place of Birth:

Memphis, Tennessee, USA

Nationality:

American 

Ethnicity:

African-American 

Zodiac Sign:

Pisces

Occupation: Model, Actress. Dancer
Years Active: 1991–present
Height:

5 Feet 4 Inches

Weight:

59 kg

Education: Lakeview Elementary, Overton High School, University of the Arts in Philadelphia (dropped out after two years)
Marital Status: Single
Children: None
Net Worth:

$3 million

Social Media:

Instagram @eliseneal
The 57 Year Old Actress Has Southern Roots As She Was Born In Tennessee
Elise Demetria Neal was born on the 14th of March, 1966, into a lower-middle-class black family in Tennessee. Her father was a construction laborer while her mother, Arletha Neal, was a practicing nurse. Together, her parents raised Elise and her siblings in the rowdy city of Memphis – the hometown of the world-famous singer, Elvis Presley.
Growing up in a city renowned for its musical concerts inspired Elise to take up dancing from the tender age of six, having enrolled in a neighborhood ballet class. At the Lakeview Elementary School where she had her junior high school education, she was in her school's ballet and cheerleading teams.
Elise participated in a lot of physical activities as a child, some of them quite risky. She continued doing so until she had an accident while practicing a high flip and broke her wrist. Unfortunately for her, she was put out of the cheerleading team because of her injury – and till today, her wrist is unable to stretch fully.
Elise later attended Overton High, a secondary school for the Creative and Performing Arts, from which she graduated in 1984 but not before she was crowned 'Homecoming Queen'. The next year, she was admitted into the University of Arts in Philadelphia but left two years later without completing the coursework and moved to New York to pursue a Broadway career.
Career Story Of The Actress 
After making the bold decision to quit college, Elise moved to New York City to build a career in the performance arts. While in New York, she performed in musicals like Dream Girls and Sophisticated Ladies. As a result of her theater background, her rise to stardom happened swiftly and in no time at all, Elise was making appearances in television commercials for companies like Burger King and Nike.
During that period, she tried, albeit unsuccessfully, to get into Broadway but gave up and decided to move to Los Angeles to give acting a try. Her acting and modeling career took off simultaneously and she was making music video appearances while at the same time acting in local television series. Elise appeared in the following music videos for
Simply the Two of Us' by Chubb Rock
Strobelite Honey' by Black Sheep
Lisa Baby' by Father MC,
I'm Still a Thug' by Trick Daddy
This Is It by Dannii Minogue
Work to Do' by Vanessa Williams, and
A Rose is Still a Rose' by the legendary Aretha Franklin.
Elise began her acting career by appearing in minor guest roles in the early 90's television shows like Law and Order, Getting By, and Family Matters. She made her film debut in Malcolm X. But even though Neal had been active in the industry since 1991, she didn't get her big break until 6 years later.
The year 1997 marked a turn-about in Elise's career with the star actress featuring in not one or two but three movies, namely John Singleton's Rosewood which was her debut film, and in which she played the starring role of Beulah (Scrappie), Money Talks where she portrayed the character of Paula, and Scream 2. In the second installment in the Scream film series, her character Hallie was initially written to be among the movie killers, but as a result of a script leak, she was given a different role.
After that year, Elise went on to greater acting roles, landing her breakout role as Yvonne Hughley, the wife of D.L. Hughley, in the sitcom The Hughleys. The show, which premiered on ABC to very high ratings, aired on the channel for two years, from 1998 to 2000, before moving to the UPN network where it aired from September 11, 2000, to May 20, 2002. Among Elise's other most widely acclaimed characters are Janice Sinclair in the soap opera, Loving, and Jill Cooper in Belle's.
The Hollywood celebrity has also enjoyed a fulfilling career on the big screen, scoring huge points for her appearances in major box office hits like Mission to Mars (2000), Hustle and Flow (2005), and more recently as Kathryn Munson in the MARVEL superhero movie, Logan (2017). Logan became Elise's third movie to hit the number one spot at the US box office, grossing over $400 million worldwide.
Elise has been nominated three times at the National Association for the Advancement of Colored People (NAACP) Image Awards. She was nominated for an NAACP award for Outstanding Supporting Actress in a Motion Picture' for the 2005 movie, Hustle and Flow, and also received two other NAACP nominations for Best Actress in a Comedy for her performance in The Hughleys.
In 2006, the actress was also nominated for the Screen Actors Guild Award for Outstanding Performance by a Cast in a Motion Picture for her amazing performance in Hustle and Flow. Elise Neal and the rest of the cast of Hustle and Flow were equally nominated for a Black Reel Award and Screen Actors Guild Award for Best Ensemble and won as Best Cast at the Young Hollywood Awards.
The actress has featured in over 30 television shows and 50 major movies in her career. She also graced the cover of the November 2007 issue of King Magazine.
How Much Is Elise Neal Worth?
The actress has accomplished quite a lot in her 30-year run in the spotlight. Unconfirmed reports have said that Elise Neal has accumulated a sizeable net worth of close to $3 million, mostly from her earnings on the screen. And while there is no way to verify this information, it is not impossible because the 57 year old veteran was one of the busiest actresses in Hollywood between 1998 and 2007, and as of 2019, Neal had made close to a hundred television appearances as an actress alone.
In addition to acting, Neal has also expanded her creative talent, delving into production. She is said to be among the producers of the film Survival. She is also a co-creator and producer of a short film titled Anywhere USA.
In the buddy comedy, Elise and Tami Roman's characters embark on a one-night journey gone wrong. Elise also developed an R&B burlesque dance team known as Assorted Flavors and together with the group, she put up a special debut performance and television taping at the Rooftop 3100 nightclub in Wilshire Blvd, Los Angeles, California, in May 2014.
The actress is also the founder of the fitness and lifestyle brand Elise Body Bootcamp. Ever since Elise blew everyone away some years ago for her having such an incredible shape at her age, there have been endless conversations and questions about what she does to stay fit.
As a result, she created the Bootcamp, and when she holds Elise Body Bootcamp events, she invites a professional nutritionist to give attendees expert advice about what food they should and should not eat. Elise, who is a fitness guru, is also planning to produce a fitness show in collaboration with Loud TV but there isn't much revealed yet about when it would air.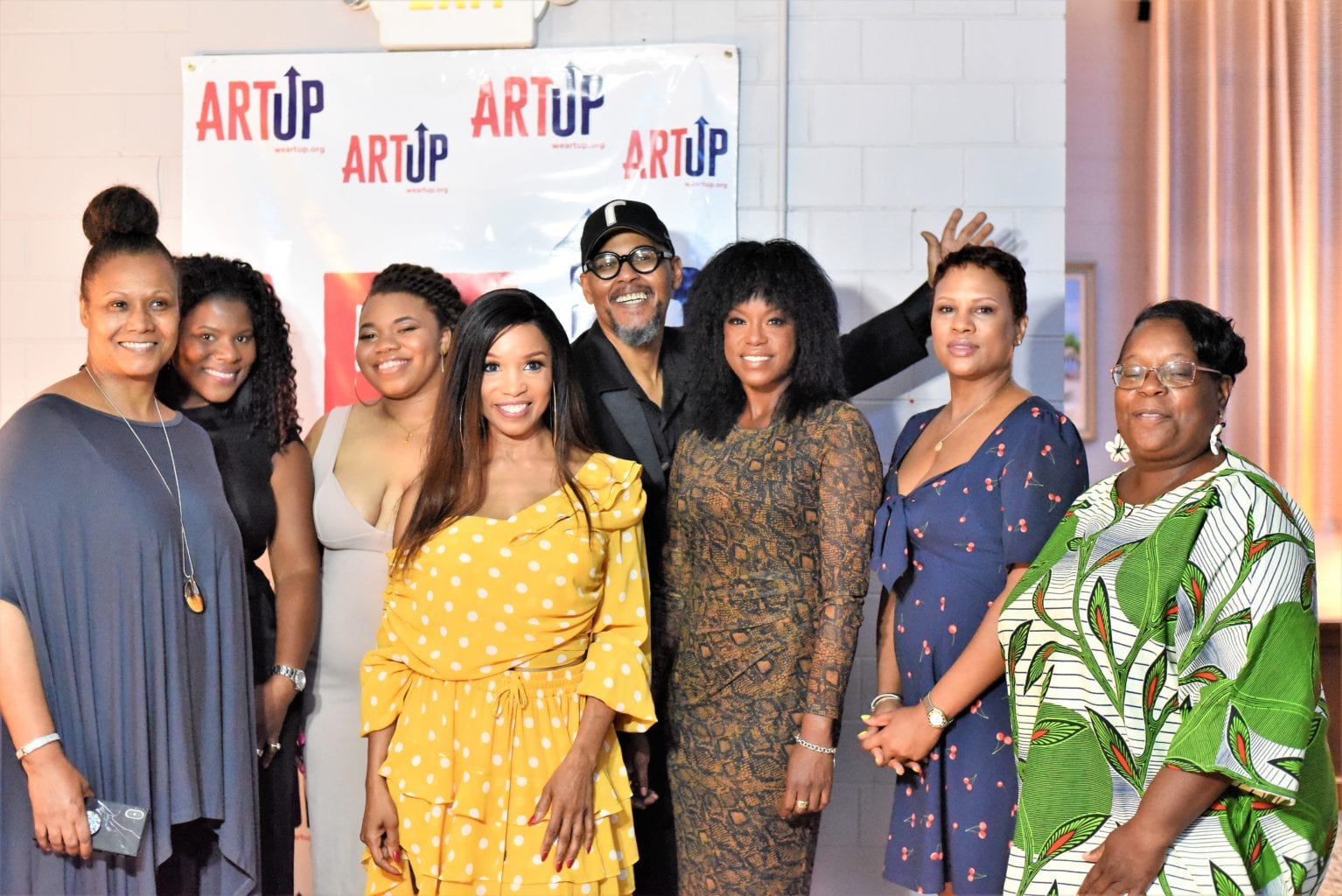 Being a lady who believes in hard work, the Hollywood actress decided to partner with the Memphis-based creative company, ArtUp, in October 2019 to launch "ArtUp Presents Elise Neal's Master Class Series."
Elise's decision to collaborate with the company is her way of returning to her roots and helping those who have an intention of venturing into the entertainment industry. As part of ArtUp's agreement with Elise, she was to serve as an executive fellow for a then-upcoming creative idea incubator workshop organized by ArtUp.
She was also meant to serve as an instructor, coach, and mentor to cohorts in addition to bringing in celebrities who would lead, teach classes, and take part in panel discussions and workshops. According to the report about her ArtUp partnership, Elise also had plans of starting up a new business through ArtUp, which will be based in Memphis. This will see her hosting television and film industry workshops plus fitness and dance classes. Elise Neal's dream, in the long run, is to establish a performing arts school in her hometown of Memphis.
Through her development contract with Mandalay Bay Entertainment, the actress also has multiple feature projects. So far, Elise has managed to keep the true state of her earnings away from the scrutiny of the public. It seems the actress is content with being known purely for her art, which is exceedingly commendable in this age of clout-chasing.
Elise Neal Has Been in Relationships with Some Hollywood Big Shots
The Logan actress happens to be among the few celebrities who have consistently maintained low-profile romantic relationships since the beginning of their careers. In several interviews, she has admitted that she wasn't a fan of being hounded by the paparazzi when doing simple things like having dinner with her partner.
Luckily for her, when her romance with producer and director F. Gary Gary happened, the tabloids were respectful enough to give them their privacy. As a result, a lot of what happened between them was kept from the public.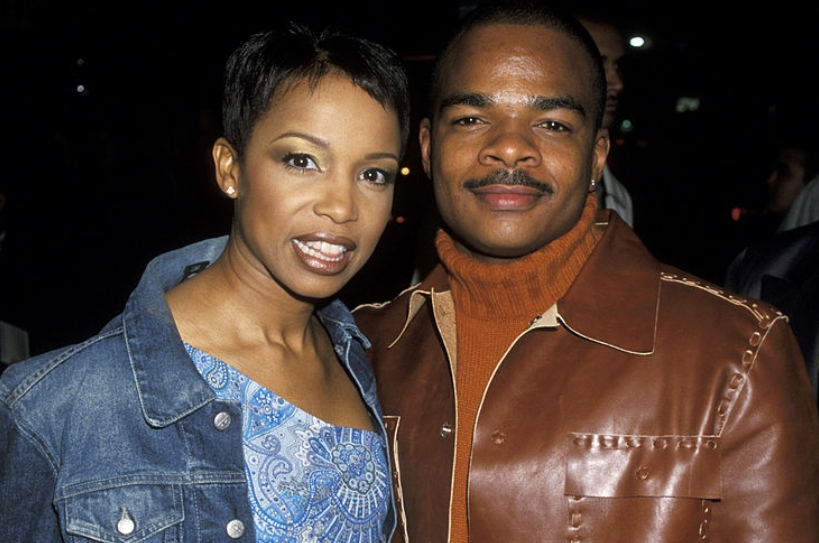 We do know, however, that the pair were a solid item for 5 years, and even got engaged at some point. The true cause of their breakup also remains unknown but according to Neal, there is no animosity between the two of them.
Rumor, however, has it that Gary was jealous of Neal's rise in the industry and tried to stifle it. On the other hand, Elise admitted that it was very difficult finding a balance between her career and taking care of their home and so she had to choose. Well, we can only congratulate the actress for taking back control of her life.
Later on, Elise was rumored to be dating rapper and movie producer Curtis Jackson, aka 50 Cent, sometime in 2007. Information gathered shows that it wasn't a very serious relationship and it ended very quickly. The last public relationship that Elise was known to be in was with American rapper Rick Ross. The duo became an item in late 2010 and attended the Soul Train Awards and Power 106 Christmas concert together.
Unfortunately, they called it quits after just one year and neither of them ever revealed the cause of their breakup. Since then, Elise has stuck to dating people outside the industry and has completely gone dark about her romantic activities. At the moment though, it appears the star actress is single and living her best life.
What is Elise Neal's Net Worth?
Elise Neal has a net worth of around $3 million. She has amassed this from her acting career that has lasted for 32 years. Her most notable projects include The Hughleys, Mission to Mars (2000), Hustle & Flow (2005), and Logan (2017) among others
What is Elise Neal's Age?
Elise Neal is 57 years old. The actress was born on March 14, 1966, in Memphis, Tennessee, U.S.
Why Did Elise Neal Leave All of Us?
Elise Neal revealed that she was treated unfairly on the set of All of Us as a result of the contagious unhappy behavior of Will and Jada Pinkett-Smith whose relationship inspired the show. As a result, she opted to quit the role.