John William McDonald and Eartha Kitt divorced in 1964 after four years of marriage, with Eartha Kitt citing mental abuse as a reason for their divorce. Eartha Kitt, born January 17, 1927, was an American singer, actress, comedian, dancer, and activist. She was known for her highly distinctive singing style and her 1953 recordings of "C'est si bon" and the Christmas novelty song, Santa Baby.
John William McDonald and Eartha Kitt were married for four years before calling it quits. Many had anticipated that a marriage that endured the difficulties brought on by racism would stand the test of time, but regrettably, it did not. Find out everything that happened in their relationship as a couple in this piece.
Inside Look At Eartha Kitt and John McDonald's Relationship
Given that Eartha Kitt was black and John William McDonald was white, their love story drew a lot of attention. The couple got married in 1960 at a time when Eartha Kitt was still on the rise to fame as a singer. John William McDonald, on the other hand, was a veteran of the Korean War and an associate of a real estate investment company.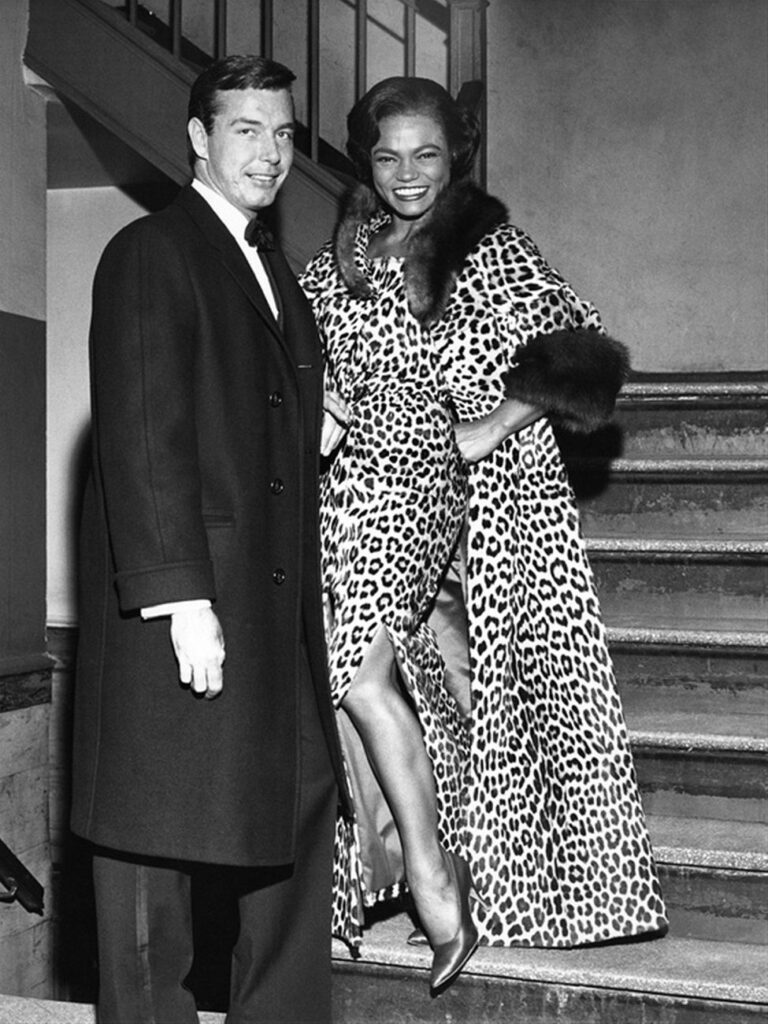 It is not known when and how they met, among other crucial details of their relationship. However, before she started dating John Williams, Eartha Kitt reportedly had relationships with famous celebrities like Orson Welles, movie mogul Arthur Loew Jr., cosmetics tycoon Charles Revson, and banking heir John Barry Ryan III.
John William and Kitt first became friends, after which their friendship blossomed, and they began dating for some time before deciding to take their friendship to the next level by committing to each other.
The lovebirds went ahead and tied the nuptial knot on June 6, 1960. Their wedding was a simple yet beautiful ceremony that was witnessed by their friends, family, and loved ones.
Did John William McDonald and Eartha Kitt Have Kids?
Things were going on smoothly for John William and his wife Eartha Kitt after their marriage. The couple was so much in love and showered affection on each other to the envy of many who were against interracial marriage. A year into their marriage, the duo welcomed an adorable daughter named Kitt McDonald on November 26, 1961.
How Long Was John William McDonald and Eartha Kitt's Marriage?
John William McDonald and Eartha Kitt's marriage lasted for four years. The incident that led to the divorce of the former lovebirds began after John Willian McDonald was involved in a grenade explosion while he fought in the Korean War, which led to him sustaining multiple injuries.
The incident required that the celebrity spouse underwent 25 surgeries when he returned to the United States. After the surgery, he became addicted to painkillers which initially helped him cope with the pain from the surgeries.
Over time, John's addiction to the painkillers degenerated into drug abuse which saw him act irrationally around his wife and child. At this time, Kitt's career was on an upward progression, and she was traveling a lot – which also caused a rift in their marriage.
As the days went by, John William continued to abuse drugs, and Eartha Kitt was unable to put up with it and therefore filed for a divorce, citing mental cruelty as one of the grounds. In July 1963, Kitt and McDonald divorced, and the former demanded full custody of their daughter and child support.
John William McDonald failed to appear in court on the set date given to them to appear before the Judge, and this gave Eartha the upper hand as she was granted custody in 1964, while McDonald was ordered to pay $100 a month in child support.
Who Was Eartha Kitt's Husband?
John William McDonald was an American businessman who became widely recognized as a result of his ex-wife's fame which rubbed off on him. He was born on April 12, 1923, in Los Angeles, California. He is of white ethnicity with German-Irish descent and American nationality.
Apart from being famous as Eartha Kitt's ex-husband, John William McDonald was an accountant, businessman, and associate in a real estate investment company. He was also a US soldier and fought in the Korean War.
He was unfortunate to sustain several injuries, which saw him undergo multiple surgeries. This brought about physical and mental pain, which he suffered for the rest of his life, and he became addicted to pain relievers. John William Mcdonald later died on May 12, 2005, in Los Angeles at age 82. The main cause of his death is unknown.
Who is Eartha Kitt's Daughter, Kitt Shapiro?
Eartha Kitt's daughter, Kitt McDonald, is a famous model, entertainer, social media star, and author. Best known as Kitt Shapiro, the celebrity kid followed in her mother's footsteps and pursued a career as an entertainer. She is the author of the book titled Eartha & Kitt: A Daughter's Love Story in Black and White. Furthermore, Kitt also served as the manager of her mother's business.
Kitt Shapiro also works with the American Cancer Society and Colon Cancer Alliance, which must have been inspired by her mother's health condition before her death. The society aims to raise awareness about the importance of screening and early detection of the ailment.
The celebrity child was still very young when her parents separated, and so she grew up on the sets of movies and plays, learning from a young age everything about the entertainment industry and being her mom's number one fan.
Kitt and her daughter shared a very close mother-and-daughter bond and were inseparable. As the celebrity went about her job, she took her daughter along with her, and they traveled to places like New York, Great Britain, Sweden, Denmark, Australia, Japan, etc.
According to sources, Eartha Kitt's daughter, Kitt McDonald, has also had her fair share of failed marriages. She was first married to Charles Lawrence Shapiro in 1987, and their marriage was blessed with two adorable children named Jason and Rachel.
Sadly their union did not have the happily ever after ending as the pair got divorced, and she moved on and got married in 2002 to Allan Bruce Rothschild, a commercial real estate broker in Westport. Her current husband also has two children, a son and a daughter named Nicole Rothschild.
Was Eartha Kitt's Daughter Adopted?
Eartha Kitt's daughter was not adopted. The celebrity child is the biological daughter of her mother, Eartha Kitt, and her father John Williams McDonald. The celebrity child was rumored by people to have been adopted since her mother was black and she was white. Trolls had claimed she was not black enough to be her mother's child. Kitt McDonald, in response to the statement by trolls, stated that she is the biological daughter of her mother, Eartha Kitt, and her mother loved the way she looked.