Ja Morant and KK Dixon broke up their 5-year relationship in late 2022 and unfollowed each other on their social media platforms. The duo met and began dating in 2017 and eventually welcomed a daughter in 2019, whom they still co-parent to date.
Morant, who plays for the Memphis Grizzlies, has been in several relationships, but his relationship with KK Dixon was the longest he has ever had. Meanwhile, KK Dixon, a social media Influencer, became a regular topic in the spotlight after she started dating Ja Morant. Here are answers to all you seek to know about Kk and Morant's relationship.
Is KK Dixon Still Ja Morant's Wife or Girlfriend?
KK Dixon is no longer Ja Morant's girlfriend, as they called it quits in 2022 after dating for five years. However, KK Dixon and Ja Morant never got married, even though they appeared to be a wonderful match and had a daughter together. Meanwhile, even amid their breakup rumors, Dixon and Morant still maintain a cool relationship as they are both co-parenting their daughter.
Who is Ja Morant's Girlfriend?
Ja Morant's girlfriend at the moment is not known, but the NBA player dated KK Dixon, whose real name is Karen Dixon, an entrepreneur, author, and real estate agent. She was born to her parents, DeShannon and Christal Dixon, in Antoine, Arkansas, on August 31, 1999, and is currently 24 years old as of 2023. The entrepreneur is an American national born under the Virgo birth sign and is of White heritage.
Meanwhile, details of what her parents do for a living, as well as where they are at the moment, are not known. She was raised under the care of her parents in Nashville, Tennessee, alongside her two siblings: an older brother, Tyrik, who is a professional basketball player, and a younger sister, Braylee. Apart from Tyrik's profession, there is no clear information about her family's career trends or business.
She had her elementary and high school education in the United States, but the names of the schools are not known. KK attended the Fisk University of Nashville, Tennessee, where she obtained a college degree. While in college, she was popular for her incredible skills in basketball and volleyball. However, she did not further her career in the athletic field after college.
What Is KK Dixon's Occupation? 
KK Dixon is an author known for her children's storybooks. NBA player ex-girlfriend dedicates her time to crafting these books when she's not offering guidance or managing her own business. She also has a fashion line, Depop, where she sells women's clothes and shoes. The author is also a realtor affiliated with a private real estate company in Nashville.
KK Dixon and Ja Morant Started Dating in 2017
KK Dixon and Ja Morant did not disclose how they met each other, but they likely started dating in 2017, when the latter was still a freshman at Murray State University, Kentucky. Although they met in 2017, it was not until 2018 that both officially announced their relationship on Instagram and consequently started sharing each other's photos occasionally.
They haven't discussed the origins of their love or the spark that ignited the passionate connection that has carried them through numerous ups and downs. Nevertheless, their fans remain delighted for them and often playfully tease them with humorous inquiries, such as speculating about wedding bells.
Unfortunately, in late 2022, the rumor wheel started spinning that KK Dixon and Ja Morant had gone their separate ways. It became more evident when they both unfollowed each other across their social media and consequently stopped posting each other as they previously did.
Even though neither of them has said anything concerning their relationship status, fans have concluded that they are no longer a pair. Since late 2022, they have not been observed together participating in their usual relationship-related pursuits. While the public has concluded that they are no longer lovers, we wait for them to either confirm or debunk the rumors.
Kk Dixon and Ja Morant Welcomed Their Daughter in 2019
In 2019, KK Dixon announced that she was expecting a baby girl with Ja Morant. It was news she was so proud of that she shared all her pregnancy journey in pictures and videos on her Instagram page. On August 7, 2019, the ex-couple welcomed their daughter, whom they named Kaari Jaidyn Morant.
Kaarị was born prematurely at seven months, and as a result, she spent a couple of weeks in the hospital. Reports suggest that the couple's difficulties started shortly after the birth of Kaari and culminated in their separation in late 2022. Whatever issue it was they had after their daughter's birth that led to their breakup has remained a mystery, as they never mentioned it to the public.
KK Dixon and Ja Morant's breakup did not involve any controversy, as they are peacefully co-parenting their daughter even though they are no longer together. Kaarị, who is currently 4 years old as of 2023, is healthy and living a good life as both parents are committed to raising her. As a celebrity child, Ja Morant's daughter has an Instagram account, which has over 50K followers. It is believed that the account is run by her parents, as it is dedicated to Kaari and her significant daily activities.
Has KK Dixon Moved On? 
KK Dixon seems not to have moved on, as she is fully focused on herself and her child and has maintained a low profile lately. While she remains single, she may eventually move forward and discover new love in the future.
Who is Ja Morant Dating Now?
Ja Morant, a member of the Memphis Grizzlies, has consistently maintained a private personal life, and at the moment, he is not in a relationship with any woman. Notwithstanding, he has been caught up in some dating rumors lately. Some of these women include:
Abigail Russo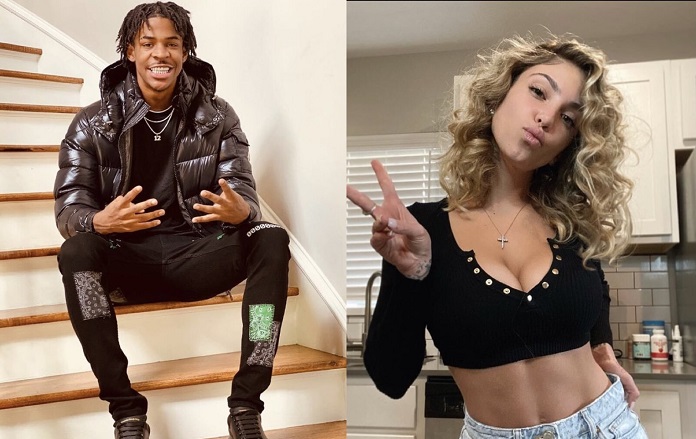 Ja Morant was rumored to be dating Abigail Russo, a popular social media influencer with whom he was severely engaged in her posts and even appeared in some of her live events. However, there was no concrete evidence to establish the claim that the duo was dating, and as such, the rumor died down.
Johanna Leia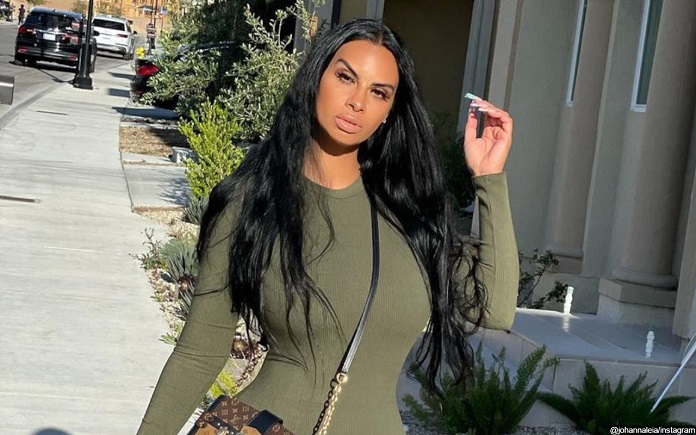 Johanna Leia was also captured in Ja Morant's dating rumor. This allegation came after the duo followed each other on Instagram and started reacting to their respective posts. Insiders later refuted these rumors, confirming that the NBA star is single.