Taylor Kitsch is one of many Canadian actors successfully making a mark in Hollywood. The heartthrob is best known for his roles in John Carter, Battleship, X-Men Origins: Wolverine, Friday Night Lights, and True Detective. In 2018, Taylor starred as the infamous cult leader, David Koresh in the true crime miniseries, Waco.
Taylor initially moved to New York City in 2002 when he received an opportunity to model for International Management Group (IMG). While in New York, he took an interest in acting and began studying it. He also became a personal trainer and nutritionist.
Unfortunately, things did not go as well he hoped while in New York and he became homeless and began sleeping in subway trains at night. As a result, he moved to Los Angeles in 2004, where his luck started to turn around.
In 2006, he landed his breakout role as Tim Riggins in the critically acclaimed television series Friday Night Lights, where he quickly became a fan favorite.
Taylor Kitsch: Wife, Dating, Girlfriend, Gay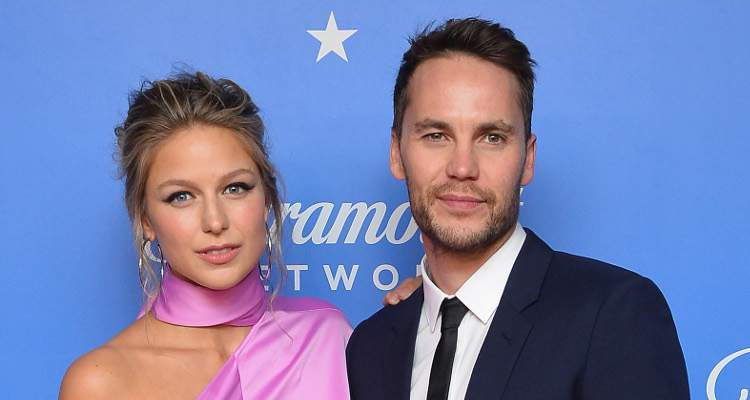 The celebrated actor is currently single even though his name has been linked with several women in the past. In 2015, his name was linked with the famed actress Rachel McAdams who he has co-starred with in the past. According to a source, the couple became closer on set and their relationship looked serious. When the purported couple was spotted at West Hollywood hotspot OsteriaMozza having a good time over a meal, it seemed to lend credence to the source's story. By July 2015, the couple told ET Canada that they were not dating, the ostensible relationship was definitely in people's minds.
According to the two, a man and a woman hanging out together is not an indication of an intimate relationship. However, Life & Style magazine published an exclusive a year later which revealed that the couple was actually having a relationship with plans to take it to the next level. The magazine also said that they were living together and doing most things together. This report seems to be a mere rumor since neither of the duo came up to either confirm or refute the claim. The couple may just be good friends after all.
Previously, Taylor Kitsch was rumored to be dating the American model, Jessica White. And although they did not share details of their love life, the records have it that their relationship took off in 2006, as they were spotted together multiple times either on holidays or just spending time together and a romantic picture of them relaxing on the beach, giving the story some credibility. But it appeared that their relationship did not last long, as they broke up in February 2007 and till now, they are yet to reveal the cause of their break up.
Again in 2007, Taylor's name was linked with the actress Minka Kelly. They attended several events together but their relationship hit the rocks within a year. He was also in a relationship with Jennifer Welch – a fitness instructor from 2014 till 2015, although not so much is known about the two together.
Currently Taylor Kitsch is single, though he has been in a few notable relationships, we can only conclude that the famous actor's marriage is still a bit far from actualization.
The talk about his possible gay status only came to light after he played the role of a gay man facing death as a result of HIV infection in the movie, Normal Heart, which was an HBO adaptation of the 1985 play of the same name. Despite his very convincing performance, Taylor Kitsch is not actually gay but is indeed a straight man.
Read Also: Jesse Plemons – Bio, Relationship With Kirsten Dunst, Weight, Height, Net Worth
Height, Weight & Body Measurements
The popular Canadian actor's most fascinating role was in John Carter – though the film was not a critical success, Taylor Kitsch still managed to garners a number of fans, especially female fans, thanks to his physique which was on display all through the movie. So as you can expect, the actor is in amazing shape.
He stands at a height of 5 ft 11.25 in (1.81 m) with a matching weight of 81 kg (179 lbs). His other body measurements are Chest – 45 in (114 cm), Arms/Biceps – 16 in (41 cm) and Waist – 33 in (84 cm).
The actor workouts constantly in order to maintain his enviable physique. Although he does not have a fixed workout routine. His routine changes depending on the role he takes up. For his role in Savages, he adopted a Navy SEAL type of workout, which involved a lot of bodyweights exercises and a lot of running. Needless to say, the hard work continues to pay off.