If you recognize Gambit from the thriller X-Men Origins: Wolverine, Tim Riggins from the NBC TV series Friday Night Lights or Lt. Alex Hopper from Battleship, then Taylor Kitsch wouldn't be a stranger to you. Since he came on the scene back in 2006, the actor has done a good job in carving out a spot for himself in the American Film space. The actor has been nominated for six awards and is well celebrated for his stunning portrayal of the character David Koresh in the true-crime miniseries, Waco. We explore everything you need to know about his rise to stardom and personal life.
How He Started Out
If you knew Taylor Kitsch growing up, you would've seen how much potential he had in becoming a big name in the game of ice hockey. Back in Gleneagle Secondary School, Coquitlam, Kitsch was a star on the pitch. While the other kids were probably learning to find their footing in the game, Kitsch had been at it since he was only three. He went on to play junior ice hockey on the Langley Hornets team at the British Columbia Hockey League. However, his huge prospects were cut short in 2002 by a knee injury. Kitsch then diverted his attention to other matters. He proceeded to the University of Lethbridge where he studied nutrition and economics for a year.
By 2002, Kitsch relocated to the bustling city of New York. The move came as a result of an opening he found to pursue a career in modelling with the International Management Group (IMG). Armed with his nutrition background, he also took up duties as a nutritionist and personal fitness trainer. After two years of grinding and putting the efforts to no avail, he moved to Los Angeles where he took a modelling job with Abercrombie & Fitch and Diesel.
His Rise to Fame
It was in 2006 that Kitsch struck gold. That year, he landed the first role that launched him into prominence. Kitsch appeared as Tim Riggins in the widely-received TV series Friday Night Lights. With so much talent on display and over 7.7 million viewers glued to their TV, Taylor Kitsch became an overnight sensation.
The appearance won him nominations for 'Choice TV: Breakout' at the 2007 Teen Choice Awards and for 'Choice TV Actor: Drama' the following year. That year, he landed multiple roles in the films The Covenant, Snakes on a Plane and John Tucker Must Die. He also starred in other TV series, Godiva's and Kyle XY.
His next big appearance would be in 2009 when he played the role of Gambit in the action thriller X-Men Origins: Wolverine. The explosive performance got him nominated for 'Choice Movie Fresh Face Male' at the 2009 Teen Choice Awards and 'Favorite On-Screen Team' at the 2010 People's Choice Awards. Since then, Taylor Kitsch has appeared in over thirteen films and TV series including Battleship (2012), American Assassin (2017) and of course, Waco. All that fame and fortune surely gave him the right of way into dating several beautiful women.
Who Is He Dating Now?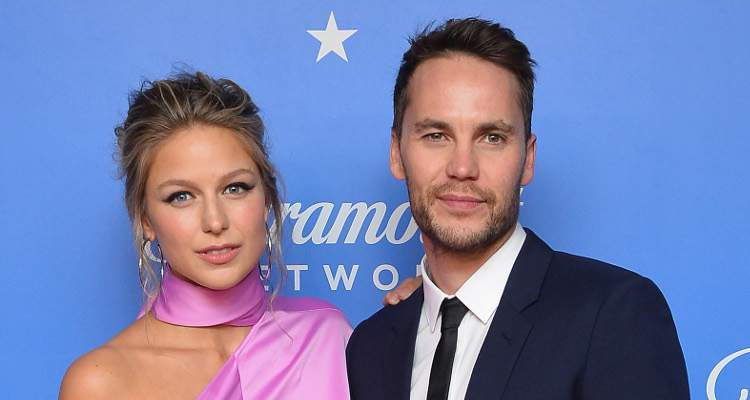 The actor has been romantically linked to several women in the past. In 2015, he was pictured with the famed actress Rachel McAdams with whom he co-starred in True Detective. According to a source, things got steamy onset and their relationship appeared to be serious. The media went agog when they were spotted at West Hollywood hotspot OsteriaMozza having fun over a meal. the whole scenario lent credence to the love story. By July 2015, the couple told ET Canada that a man and a woman hanging out together is not an indication of an intimate relationship.
However, Life & Style magazine published an exclusive a year later, revealing that the two were having a serious relationship with plans to take things a notch higher. The source also revealed that the two were living together. Neither party confirmed or refuted the claim. They may just be good friends after all.
Previously, Taylor Kitsch dated American model Jessica White. While they did not share details of their love life in public, sources believe that their romance began in 2006. At the time, they were spotted on the beach several times. By February of 2007, however, they were no longer together.
That year, he was said to be dating the actress Minka Kelly. They were spotted attending several events together but theirs also lasted a year. After that, he was rumoured to be in a relationship with a fitness instructor Jennifer Welch between 2014 and 2015. As at the time this writing, Taylor Kitsch is single.