As far as the public knows, Taylor Kitsch is not married and has never been. But he has been romantically linked to various women over the years, including Rachel McAdams, Jessica White, and Jennifer Welch.
If you recognize Gambit from the thriller X-Men Origins: Wolverine, Tim Riggins from the NBC TV series Friday Night Lights, or Lt. Alex Hopper from Battleship, then Taylor Kitsch is someone you definitely know. The Canadian actor and model has been a part of showbiz before 2006 when his Tim Riggins role dragged him into the limelight. He was initially pursuing a career as an ice hockey player. He started playing the game when he was three and even played in the junior level of the British Columbia Hockey League for the Langley Hornets before a knee injury dashed his hopes of playing in the National Hockey League.
Kitsch left Canada for New York City in 2002 where he was homeless. In 2004, he relocated to Los Angeles and modeled for several clothing brands before his acting career took off. Given his good looks, it is not a surprise that a lot of people have been eager to keep up with his love life since he gained mainstream popularity. To a large extent, it has been quite difficult to follow his personal life as he seems to prefer keeping his private life away from the spotlight. Nonetheless, he has been romantically linked with several women over the years.
Rachel McAdams Is Believed To Be The Last Known Girlfriend of The Canadian Actor
As stated earlier, Taylor Kitsch is not married and there are no reports that suggest he has ever come close to that. In recent times, he has been super evasive of publicity, so much that it is hard to tell what goes on in his private life. Because of this, it is has been claimed in several quarters that the actor is single and that Rachel McAdams is the last woman he dated. But then, it's totally possible that the actor has been seeing someone but keeping it a secret, or has he been single since mid-2016 when his relationship with Rachel McAdams reportedly ended?
Rachel McAdams is also a Canadian actor and she co-starred alongside Kitsch in the second season of the American anthology crime drama television series, True Detective, which aired in mid-2015. Around the same time, it started circulating that the two were lovers, that they fell in love on set. When the two were seen dining together at Osteria Mozza in West Hollywood, California, people took this as a confirmation that the actors were dating.
Several reports cited sources close to the two and confirmed that they were indeed in a relationship but both Rachel and Taylor were dismissive of the claims, even though they didn't expressively refute the reports. If they truly dated, it ended in 2016 and the reason for the breakup is not known. We can only tell that McAdams began dating Jamie Linden that year. Jamie is an American screenwriter and the father of Rachel's son born in April 2018.
Meet All The Other Women That Taylor Kitsch Has Reportedly Dated
 Jennifer Welch (2014 – 2015)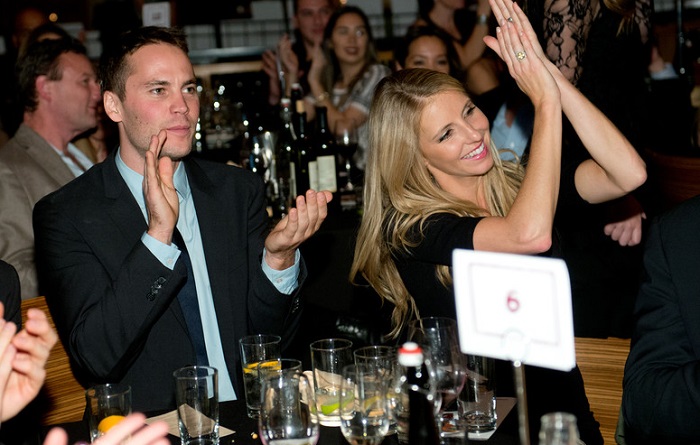 Before it started circulating that the Canadian actor was dating his co-star on True Detective, Rachel McAdams, it was believed that he was in a relationship with a fitness instructor named Jennifer Welch; they reportedly dated from 2014 to 2015.
Disregarding the fact that Welch is a fitness instructor, it is hard to tell anything else about her. Also, much isn't known about what she had with the Battleship actor. But they were seen together in public several times. For instance, they attended the 6th Annual African Children's Choir Changemakers Gala which was held at City Winery in New York City on the 20th of November 2014.
Minka Kelly (2007)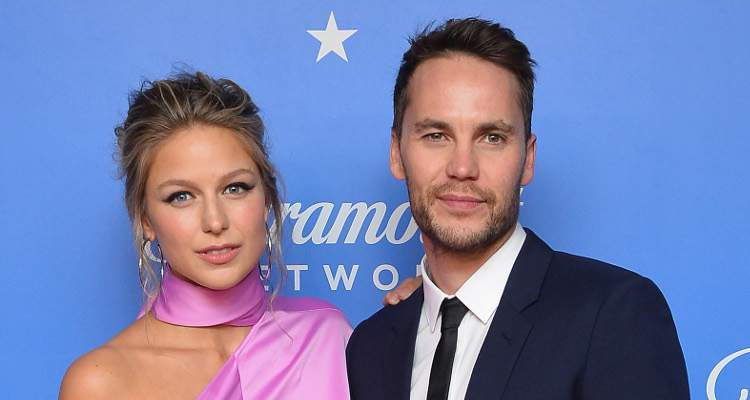 Minka Kelly is an American actress and model. She co-starred alongside Taylor Kitsch on Friday Night Lights. She played Lyla Garrity from 2006 to 2009 across four seasons of the sports drama television series. While working the show in 2007, it was rumored that she and Taylor were lovers. But then, the actress was known to be dating Chris Evans that same year.
If Taylor and Minka truly dated, it began and ended in 2007. The actress reconnected with Evans in 2012 but they broke up again in 2013. Before this, she dated the American former professional baseball shortstop, Derek Jeter, from 2008 to 2011. She also dated American actor Jesse Williams from 2017 to 2018.
To the best of our knowledge, Neither Minka nor Taylor ever confirmed or refuted that they were in a relationship.
Jessica White (2006 – 2007)
An American actress, TV personality, and fashion model, Jessica White is also counted among the famous exes of the Canadian actor. The Victoria's Secret runway model and the actor featured in a steamy calendar shoot which sparked relationship rumors.
None of the two ever confirmed that they were an item but it is widely thought that they fell in love sometime in 2006 and dated until February 2007. Since Taylor Kitsch, White has been romantically linked to other famous men like Kerry Rhodes, 50 Cent, Sean Penn, A.J, Usher, and most notably, Nick Cannon and Bruce DeWitt whom she was engaged to in 2011.
Laura Csortan (2008)
More than being an Australian model, Laura Csortan is also an actress and television presenter. The 1997 Miss Australia who represented the country in Miss Universe and Miss World 1997 co-hosted the Australian version of Wheel of Fortune and hosted the travel magazine series broadcast on the Seven Network titled The Great Outdoors.
Csortan is currently in a relationship with Rhys Cameron whom she started dating sometime in 2020, four years after she broke up with the unknown man that fathered her daughter, Layla Rose. Other men she had dated include Chad Cornes, Chris Joannou, Josh Slack, and Taylor Kitsch.
Towards the end of April 2008, several celebrity gossip platforms reported that the Canadian actor was dating the Australian model. The two were seen together in Australia while filming X-Men Origins: Wolverine but the relationship was never confirmed.