Jason Gould is gay, but he is not married and does not have a spouse or even a partner. The 56-year-old gay American actor, director, writer, producer, and singer started his career as a child actor and has continued to build a solid name for himself in the entertainment industry.
Jason gained more public and media attention in 1988 after he came out about his sexuality. His revelation caused quite a stir, given the conservative nature of that period. He faced some criticism, but not from his family, that supported him.
Jason Gould Came Out as Gay in 1988
Yes, Jason Gould is gay. The child actor came out openly about his sexual orientation in 1988. At the time he did, those with sexual orientation outside the generally accepted heterosexuality were treated as outcasts.
Fortunately for him, his parents did not act as most people at the time would. Instead, they threw their arms around him in support, and his gay sexual orientation did not make them treat him differently.
During an interview with The Advocate in 1999, his mother, Barbara, when speaking about his sexual orientation, described her son as a gifted actor and filmmaker and reaffirmed that his sexuality does not make him different.
She also added that every parent believes that their children are special, and that's the same way she feels about her son, and she wants the best for him. The support Jason Gould received from his family enabled him to live his truth. Despite all the criticism he received from the public at that time, he was able to overcome it.
The Actor and Filmmaker is Presently Single
Jason Gould has been in the entertainment industry for about three decades but has managed to keep his private life away from the public. Despite being in the industry for so many years, no media source has details about Jason's relationship life. Even though he is gay, he has never been linked with any man, nor have there been rumors about him getting married to any man in secret.
The  56-year-old actor is one of those celebrities who do not like to reveal their partners. This may come as a surprise to many seeing that he has been open about his sexuality. However, he lets the public know only what he wants them to know.
It is possible that Jason Gould has been in a relationship. It is even possible that he may not be single the way media sources have been made to believe. But, until he comes out to confirm his relationship status, what we know about him is that he is single. What is also a fact is that Jason Gould is not married and has never been.
Jason Gould has Described Dating as Challenging
Although Jason prefers to keep details about his dating life away from the media, it seems he has struggled with being in a relationship in the past. During a previous chat with Billboard, he alluded to the fact that dating is challenging when he was asked about his personal life.
He went further to clarify that while he cannot tell or change what other people assume or know about him, he has chosen to be himself. Jason also mentioned that he is comfortable in his own skin. Unfortunately, Jason did not reveal his reason for saying dating is challenging, but he affirmed, as always, that he is comfortable with himself.
He is Open to the Idea of Giving His Mother a Grandchild
Jason Gould does not have any children, but he has muted the possibility of giving his mother a grandchild. During an interview with New York Daily News in 2000, he mentioned that it was not totally out of the question for him to give his mother a grandchild.
According to him, his mother would have loved to have grandchildren and may be disappointed if she never gets one. However, he added that she might get one.
Despite this stance, since 2000 till date, there has been no news of Jason Gould making efforts to have a child. As a result of this, it is yet to be established whether or not he has given his mother a grandchild.
Jason Gould is Rumored to be HIV Positive
According to some sources, Jason Gould revealed that he had been diagnosed with HIV in 2000. However, as years passed by, his HIV status became a bone of contention among the public.
During an open discussion where people were allowed to air their opinion on the subject, "Jason Gould: Does He Still Have AIDS?" an anonymous responder recalled that in an interview with The Advocate, Jason Gould mentioned that he was HIV positive, but it hasn't become full-blown AIDS.
Some people even tied the news about Jason being HIV positive to his political affiliation. According to one of the responses sent during the interview, the news about Jason Gould being HIV positive was created and spread by the Republican party to get at him because he was openly supporting the Democratic Party.
Another response suggested that Jason does not have HIV because he exchanged it for a food allergy.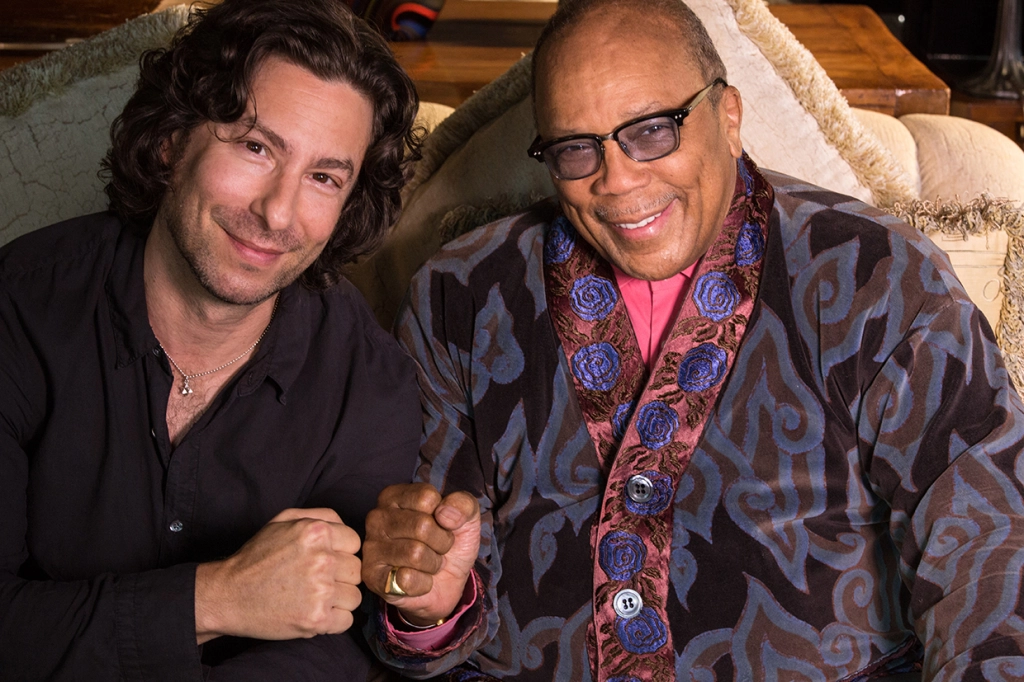 He Has Stayed Focused Despite Public Criticism
Jason Gould has received a handful of criticism for years. First, coming out as gay during a time when people with "unconventional" sexualities were heavily criticized was such a difficult task for him, but he was able to do that.
To add to the reasons why people may want to criticize him even more, is the news of his being HIV positive at a time when stigmatization of HIV patients was on a high.
Only Jason Gould and those who have been in his shoes can relate to how it may have felt to have people publicly discuss your HIV status. Notwithstanding, all these did not make him turn back on his decision to live his truth and be himself. Fortunately for him, his mother, Barbara Streisand, continued to give him all the support she could as a lovely mother will.
With all the negative press and public criticism Jason Gould has faced, he has continued to build a career for himself in the entertainment industry. His obvious contribution to the industry has earned him a net worth of up to $15 million.
If Jason Gould does indeed have HIV, he and his doctors have done what can be said to be a good job of managing his condition over the years. As years unfold, we can only hope that he reveals more about his relationship life to us.