Robert Conrad's children are eight. His first marriage to Joan Kenlay produced five kids: Christian, Shane, Joan, Nancy Conrad, and Christy Conrad, while his second marriage to LaVelda Fann produced three more kids: Kaja, Camille, and Chelsea Conrad.
Most, if not all, of Conrad's children have been involved in the movie business as actors, actresses, producers, and singers. They enjoy decent careers thanks to the father who got them involved in the business from the get-go.
Who Are Robert Conrad's Children?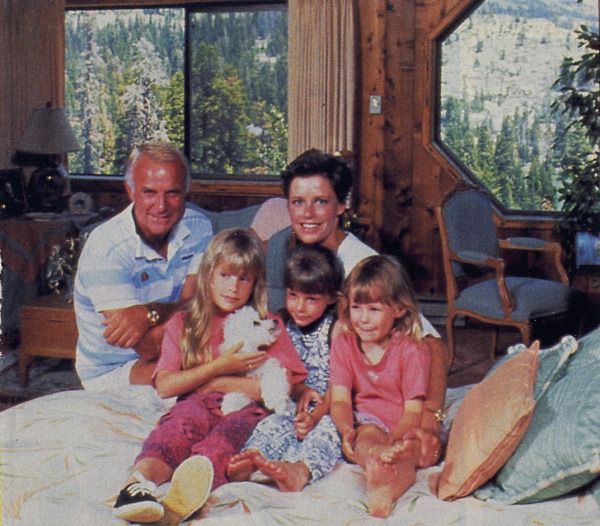 In his 84-year-old lifetime, Robert Conrad was married twice. His first marriage was to a certain Joan Kenlay whom he married in 1952. It was a time when Conrad was just 17 years old, the young lovers eloped and got married. Unlike most marriages that happen at that age, Conrad's union with Joan went on to last for two and a half decades, ending in an amicable divorce in 1977. Conrad's first marriage produced five children, they include Christian, Shane, Joan, Nancy Conrad, and Christy Conrad. Among his five children with Joan, Christy is the least known, there is no information about her in the media.
After staying 6 years without a wife, Conrad gave marriage another try in 1983 when he married actress LaVelda Ione Fann. Their marriage was frowned upon by some due to the huge age difference between them. While Conrad was 46 at the time, LaVelda who was born in 1960 was 17 years old. Regardless of the huge age gap between the couple, their marriage went on to last for 27 years, ending in divorce in 2010.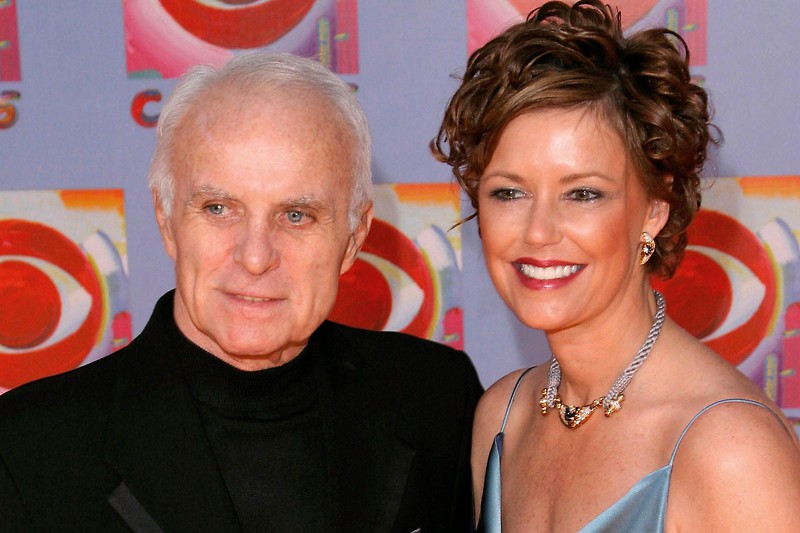 During their time together, LaVelda acted in a number of movies produced by Conrad. Some of the movies that she is known for include; A Man Called Sloane (1979), High Sierra Search and Rescue (1995), and The Duke (1979). Conrad and LaVelda's marriage produced three daughters, they are Kaja, Camille, and Chelsea Conrad. This brings the total number of Robert Conrad's children to 8. Half of his children followed in his footsteps becoming actors and movie producers. It was revealed that all of Conrad's children from both wives get along very well. The late actor is said to have no less than a total of 19 grandchildren.
Name: Joan Conrad
Age: 70 Years Old
Birthplace: Chicago, Illinois
Mother: Joan Kenlay
Occupation: Film Producer
Spouse: Timothy 'Toes' Erwin
Children: 2 including Jesse Erwin
Joan Conrad is Robert Conrad's first child and daughter with his first wife Joan Kenlay, she was born the same year they got married on the 31st of December 1952. At birth, she was named, Marjorie Joan Hubbard. She is a TV producer but like the rest of her siblings has become inactive in the entertainment industry in recent years. Her most recent credit as a TV producer came in a 1995 episode of the TV series, High Sierra Search and Rescue. She has a total of 12 credits as a producer according to her IMDb profile. Some of her credits include Coach of the Year, Will: The Autobiography of G. Gordon Liddy, Charley Hannah, Two Fathers: Justice for the Innocent as well as her father Conrad's TV show, High Mountain Rangers.
Joan Conrad is married to Timothy Maclachlan Erwin an occasional actor who most frequently serves in the transportation department of TV shows, some of which include P.S.I. Luv U, A Child Lost Forever: The Jerry Sherwood Story, Two Fathers: Justice for the Innocent, and High Sierra Search and Rescue where his wife also worked. Some of his recent credit per his IMDd profile includes Redemption Road, 10,000 Days, Borderline Murder, and Morning Commute.
Joan Conrad and her husband Tim are parents to no less than two children, including actor Jesse Erwin who was born June 24, 1982, in Los Angeles, California. At birth, he was named Jesse Shane Conrad Erwin after the character, Jesse Hawkes from his grandfather Conrad's TV show, "High Mountain Rangers," as well as after his uncle Shane Conrad. Some of Jesse Erwin's best-known films include Walk of Shame (2014), Alpha Dog (2006), and The Hangover (2009).
Name: Nancy Conrad
Age: 69 Years Old
Birthplace: Chicago, Illinois, USA
Mother: Joan Kenlay
Occupation: Actress
Spouse: Norton Flynn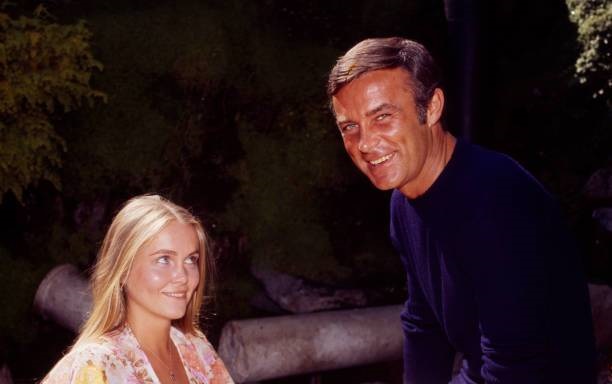 Nancy Conrad is Robert Conrad's second child and daughter, she was born on the 1st of March 1954, two years after her parents got married. During her father's active years as an actor, she featured in a number of his works. She featured in 14 episodes of Black Sheep Squadron. Her first movie role came as Edna in 1975's Murph the Surf. She had 6 acting credits in her short movie career, others include; The Rockford Files, Barnaby Jones, and A Man Called Sloane. When her father was producing and directing his 1988 TV show, High Mountain Rangers, she served as the caterer, she had stopped acting during this time.
Nancy on one occasion spoke about her father's perceived contentious side saying that he was just so much of a hard worker who got impatient when people dragged their feet and as a result could start ranting and raving. She explained that it would usually take a while to take him aside and explain to him reasons why things may not be going well. Nancy Conrad is said to be married to a certain Norton Flynn whose identity is not publicly known, it is also not clear how many kids she has as she has lived her life away from the spotlight since her active acting years ended in the late 1970s.
Name: Christian Conrad
Age: 59 Years Old
Birthplace: Woodland Hills, Los Angeles, California, United States
Mother: Joan Kenlay
Occupation: Actor
Spouse: Unknown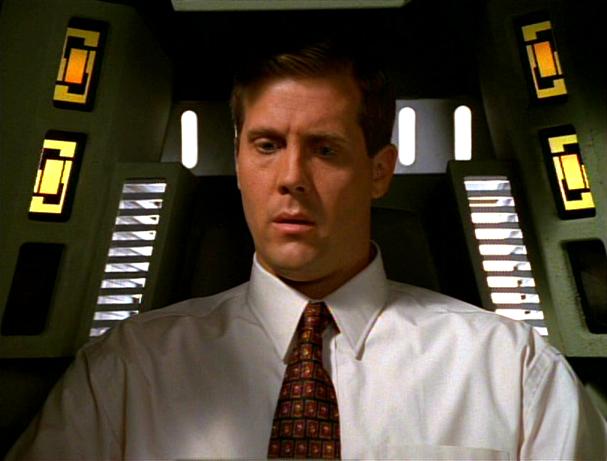 Upon his birth on the 17th of September 1964, Christian was named Christian Robert Conrad, his middle name is obviously after his father Robert. His first acting role came in the 1984 TV film, Hard Knox. He starred alongside his father in his TV series, High Mountain Rangers. His other credits include An Inconvenient Woman, FBI: The Untold Stories. He is best recognized for his roles in Jingle All the Way (1996), and Star Trek: Voyager (1995). His most recent role came in a 2009 episode of the TV series, Castle. Christian like his father Robert has worked as a stunt performer, he has two stunt credits, they are, L.A. Heat, and Jingle All the Way.
Name: Shane Conrad
Age: 52 Years Old
Birthplace: Santa Monica, California, USA
Mother: Joan Kenlay
Occupation: Actor, Producer
Spouse: Unknown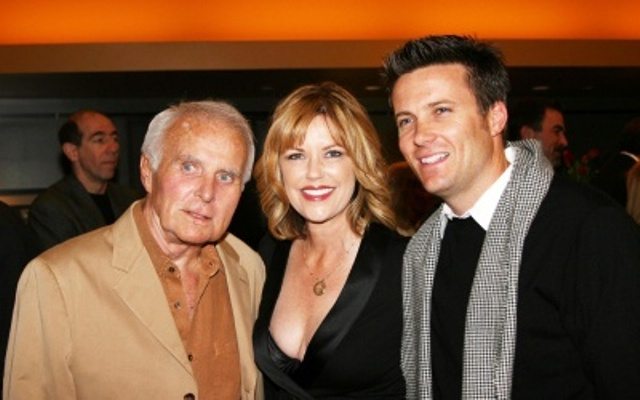 Shane Conrad is Robert Conrad's second son with his first wife Joan Kenlay. He shares the same middle name as his older brother Christian, which is their father's name, Robert. He was born on September 24, 1971. Some of his best-known works include; known for The Brady Bunch Movie (1995), Threshold (2005), and JAG (1995). Like his brother Christian, he starred in his father's 3 short-run series High Mountain Rangers (1988), Jesse Hawkes (1989), and High Sierra Search and Rescue (1995). Among his siblings, Shane is the one who is still active in the entertainment industry. He played the role of Kris in 8 episodes of the TV series, The Bold and the Beautiful. He has no less than 9 credits as a producer, they include Two Fathers: Justice for the Innocent, The Dirk Diggler Story, and L.A. Gang Unit. He also served as the director and writer in the latter. He wrote and co-created the 2004 series, Gordo's Road Show.
Name: Chelsea Conrad
Born: 4th of February
Mother: LaVelda Ione Fann
Occupation: Jazz Singer
Spouse: Unknown
An online search for who Chelsea Conrad is would confuse you into thinking she is model Chelsea Conrad but that is a different person from Robert Conrad's daughter. Conrad's daughter Chelsea is a jazz singer. Her song Again for Dad! was dedicated to her father Conrad. Though she lives quite a private life, she surfaced in the tabloids in July 2015 following her custody battle with her ex-boyfriend, Noah Szubski. According to the NY Post, the duo had just broken up and were in a custody battle in a Manhattan court over who should keep ownership of their Doberman pinscher named Cash, the judge ruled in favor of Chelsea.
According to her Instagram profile, Chelsea seemed to have stepped back from chasing a career in singing, a talent she inherited from her father who was also blessed with good vocals. She is now a businesswoman and founder of the Design & decor service company named Circdeco. She splits her time between New York and Nashville.
Robert Conrad's Two Other Daughters With LaVelda Are Kaja and Camille Conrad
Robert Conrad's two other daughters with LaVelda are not as well known as their famous half-siblings. There is no information available in the media about when or where they were born and what they are into. Both sisters run an Instagram account but while Kaja's is set to private, Camille's is open to the public, on her page she frequently shares old photos of her family including never seen photos of her late dad, Robert.
Robert Conrad Was Best Recognized For His Small Screen Roles
Conrad's acting career began to look promising in 1957 when he met the American actor Nick Adam. Adam helped Conrad get his career started in California after Conrad heeded his advice to move to the big city. His first movie was Juvenile Jungle and although the role he took was a non-speaking role, the movie, released in April of 1958, helped him start his career in California. It wasn't long before Conrad Robert joined the Screen Actors Guild and also had a small role in Thundering Jet also in 1958. He made his TV debut in the same year, featuring in an episode of Bat Masterson – "One Bullet from Broken Bow".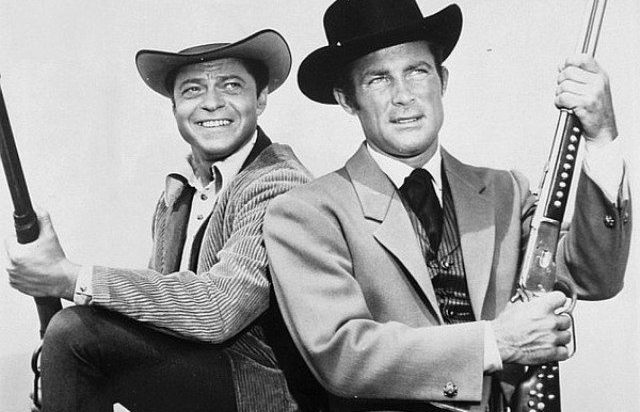 Robert Conrad would go on to shine on the small screen. His first big contract was with Warner Bros. In 1959, he was featured as a detective in Hawaiian Eye, a role that would become his most regular role during his long acting career and made him an overnight star, shooting his fame over the roof. Conrad starred in 5 seasons of the show before going on to solidify his place in the industry with more TV roles.
Robert Conrad's next major gig which is no doubt the most popular of all of his roles was as the sophisticated Secret Service agent James T. West in the TV series The Wild Wild West which premiered in 1959. The show aired until 1969. Conrad who is also recognized as a stuntman performed his own stunts in the series and consequently, he was welcomed into the Stuntman's Hall of Fame in 1965.
And then came his role as Maj. Greg 'Pappy' Boyington in the NBC series, "Baa Baa Black Sheep". Conrad learned to fly the plane for his role. Unfortunately, the show was short-lived due to the fact that it had more male viewers than female ones. Conrad appeared in 36 episodes.
In between these three big small screen gigs, Conrad found time to feature in movies. Some of his earliest best-known films include; Young Dillinger, Murph the Surf, The Bandits The Lady in Red, and Wrong Is Right. Between the years 1958 and 2000, Conrad Robert featured in more than 80 movies and television series. It is important to note that Conrad was also known as Bob Conrad during the late 1950s and early 1960s when he recorded pop and rock songs at different times.
Robert Conrad went into retirement in 2002 when the last movie he featured, Dead Above Ground was released. In 2005, he unsuccessfully ran for president of the Screen Actors Guild.
Robert Conrad Died From A Heart Failure
The first death scare that Conrad experienced was on March 31, 2003, when he was involved in a fatal car crash. He was driving his Jaguar along Highway 4 in California's Sierra Nevada foothills near his Alpine County home when he collided head-on with a Subaru driven by the then 26-year-old Kevin Burnett. The accident left both with serious injuries with Conrad suffering a nerve injury and partial paralysis.
According to the police report, the retired actor had been driving with a blood-alcohol level three times the legal limit. He was convicted of drunk driving, sentenced to 6 months of house arrest, and was put on probation for 5 years. He was also ordered to complete an alcohol counseling program.
While Conrad would go on to live very long since after the incident, the other victim of the car crash died two years later in 2005 due to perforated ulcers, Burnett's family had attributed their son's death to a difficult recovery from the 2003 accident.
On the 8th of February 2020, it was reported that Robert Conrad had died. The family spokesperson Jeff Ballard said at the time that Conrad's death was as a result of a heart failure he had suffered. He was 84 years old. A private service was held in his honor on the 1st of March 2020 which should have been his 85th birthday. The family spokesperson added at the time that the family was saddened by his passing and that he would forever live in their hearts. Until his death, Conrad resided in Bear Valley, California. He was cremated at Hollywood Forever Cemetery and his ashes were sprinkled into the Pacific Ocean.