Bill Murray is an American actor, comedian, and writer. He became recognised first by performing on Saturday Night Live with a series of performances that earned him his first Emmy Award. He was born September 21, 1950, in Evanston, Illinois as William James Murray. His father Edward Joseph Murray II was a lumber salesman and his mother, Lucille, a mail room clerk.
Early Life
Murray was raised in Wilmette, Illinois, a northern suburb of Chicago, alongside his eight siblings. Their father died in 1967 at the age of 46 from complications of diabetes when Bill was 17 years old.
He attended St. Joseph's grade school and Loyola Academy. In his teen years, he worked as a golf caddy to fund his education at the Jesuit high school while being the lead singer of a rock band called the Dutch Masters. He also took part in high school and community theater. After high school, Murray attended Regis University in Denver, Colorado, taking pre-medical courses. He later dropped out and returned to Illinois.
At age 20, Murray was arrested at Chicago's O'Hare Airport for trying to smuggle 10 lb (4.5 kg) of cannabis, which he had allegedly intended to sell. The drugs were discovered when Murray joked to the passenger next to him that he was smuggling. Murray was convicted and sentenced to probation.
Bill Murray's Siblings – Brothers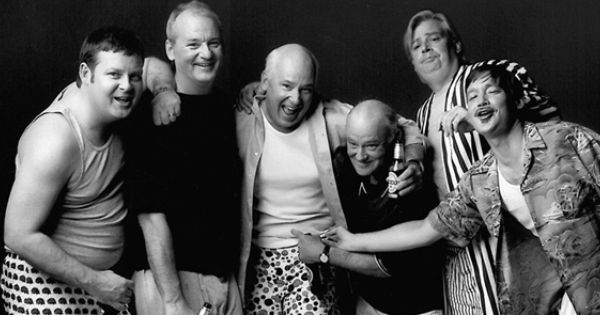 As earlier mentioned, Bill Murray has eight siblings, three of his brothers, John Murray, Joel Murray, and Brian Doyle-Murray, are also actors. One of his sisters Nancy is an Adrian Dominican nun in Michigan.
Bill and his brothers are quite close, in 2016, the 67-year-old Oscar nominee and his five brothers opened another franchise of their Murray Bros. franchise, Caddyshack restaurants in their native Illinois. They had launched the first of its kind in 2001 near Florida's World Golf Hall of Fame.
Also See: Chumlee Death, What Happened To Him, House, Girlfriend, Wife, Salary
Career
All thanks to his brother Brian, Murray began studies in acting at The Second City in Chicago, an improvisational comedy troupe, under Del Close. Later in 1974, he relocated to New York City and was featured by John Belushi on The National Lampoon Radio Hour (comedy radio show). After the comedy radio show came his first television role on Saturday Night Live with Howard Cosell where he featured as a cast member of the ABC variety show. This was followed by his first role in a movie which came in 1979 when he starred in Meatballs. His other movie roles were in Caddyshack, Stripes Tootsie Ghostbusters, Scrooged, among many others.
Murray has won a Golden Globe and a BAFTA Award for Best Actor for his role in Lost in Translation. He also got an Academy Award nomination for Best Actor and received Golden Globe nominations for his roles in Ghostbusters, Rushmore, Hyde Park on Hudson, St. Vincent. He later won his second Primetime Emmy Award for his role in HBO miniseries Olive Kitteridge. He also won the Mark Twain Prize for American Humor in 2016.
Also See: Bill Cosby's Wife, Son, Children, Wiki, Dead, Net Worth, House, Height
Bill Murray's Wife and Children
Bill had been married and divorced twice. His first attempt at marriage with Margaret Kelly crumbled due to a supposed affair he had with Jennifer Butler. The marriage lasted for almost 11-years (1985-1996) and they had two sons together.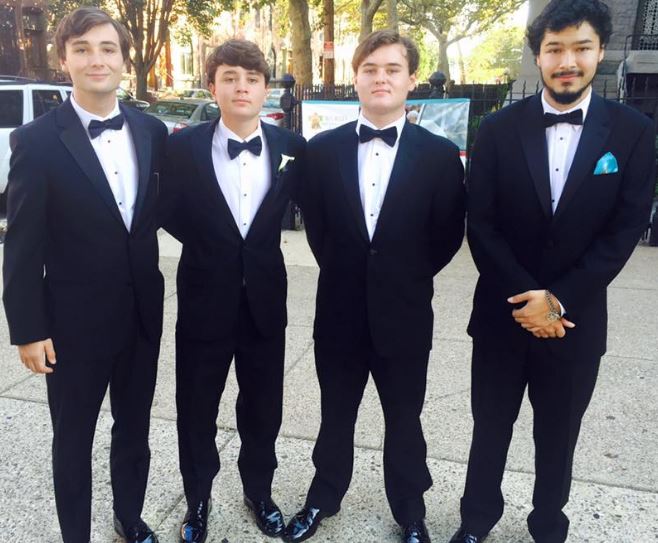 His affair with Butler turned out not to be a mere rumor as some supposed at the time, as he tied the knots with her just a year after separating from his former wife. The couple was married from 1997 to 2008 when Butler filed for divorce on allegations of sex addiction and drugs, adultery and domestic violence.
Butler claimed the Lost in Translation star hit her in the face sometime in 2007 – she added that she was lucky not to have been killed by him. It was also alleged that his adulterous lifestyle, drug/alcohol addiction got so bad that Jennifer had to move out with her sons to South Carolina two years before they were officially divorced.
In total, Bill has six children – all sons – from his two failed marriages. His first marriage produced two sons – Homer and Luke, while his second with Jennifer Butler produced four sons – Caleb, Jackson, Cooper, and Lincoln.
What Is Bill's Net Worth?
His comedy, Television, and Film industry involvement have earned him a whopping net worth of $140 million.
His roles in the movies – What About Bob? and Groundhog Day earned him $8 million and $10 million respectively. His earnings from the joint investments with his brothers also contributed to his net worth.
Is Bill Murray Dead Or Alive?
Like some many actors and celebrities, Bill has been a victim of the death hoax. But he is very much alive and still active.